Latest news
Incredible catch: a fisherman from Monaco caught a tuna weighing 113 kg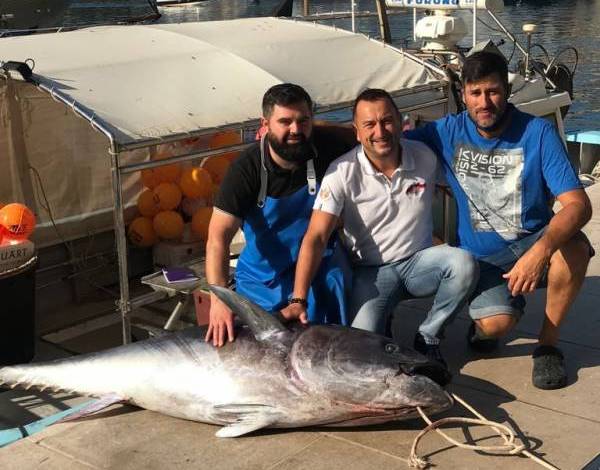 It is crowded in the fish restaurant in the port of Hercule. On a throne of ice, cooling, an impressive gigantic Mediterranean tuna sits; visitors photograph this colossus of the sea world with admiration. A two-meter 113-kilogram tuna was fished on the morning of Saturday, August 21, by La Pêcherie U Luvassu fisherman Eric Rinaldi.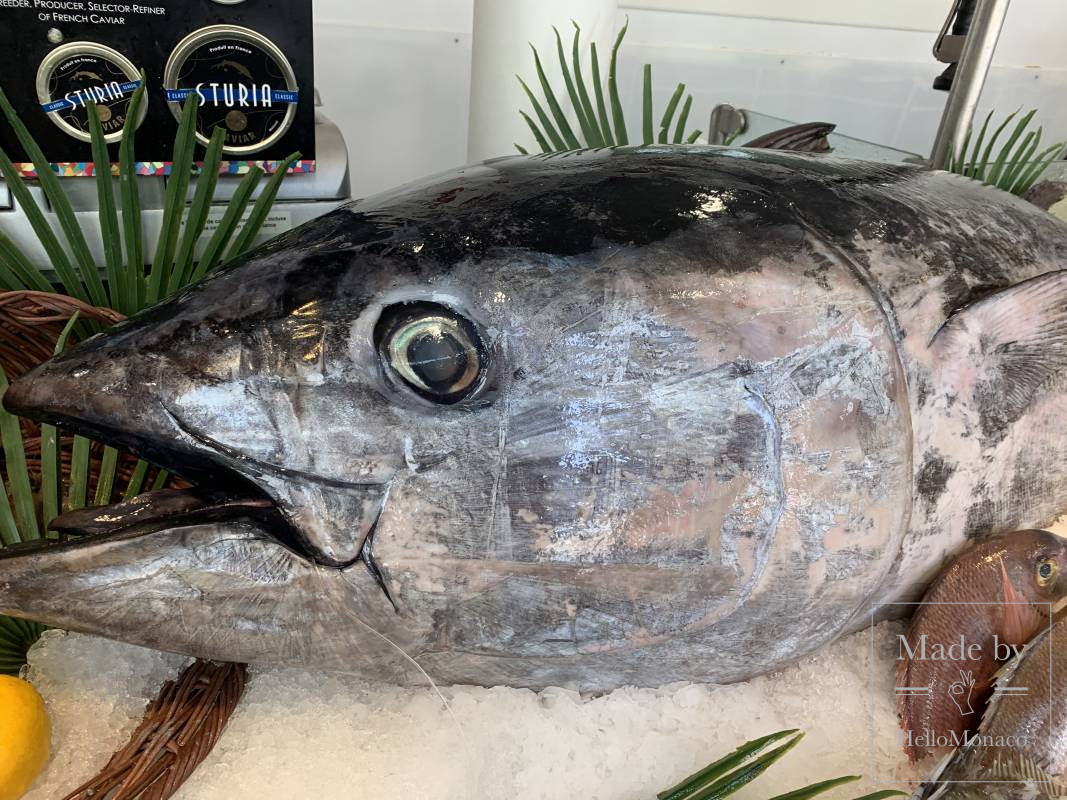 On the return of Eric's boat called Dédé in the port of Monaco, the scales were already waiting for him. Even before the weight of the tuna became known, the audience had already congratulated Eric on this successful catch. The value of such a catch at auctions in Asian countries, and especially in Japan, easily exceeds the mark of several tens of thousands of euros, as it is especially appreciated by sushi chefs and their customers.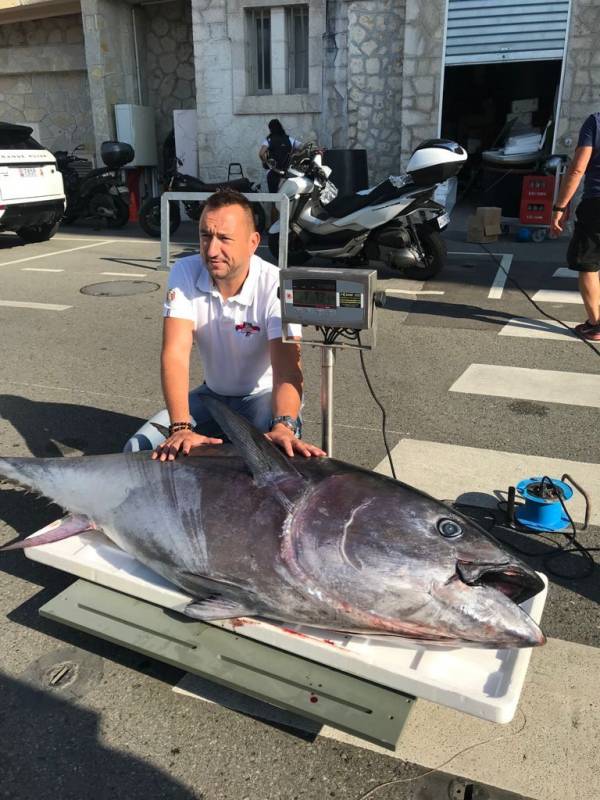 On the Mediterranean coast, fishermen must receive special permission to catch tuna. In order to begin a "hunt" for huge fish, you need to take off at a distance of at least 80 kilometers from the shore.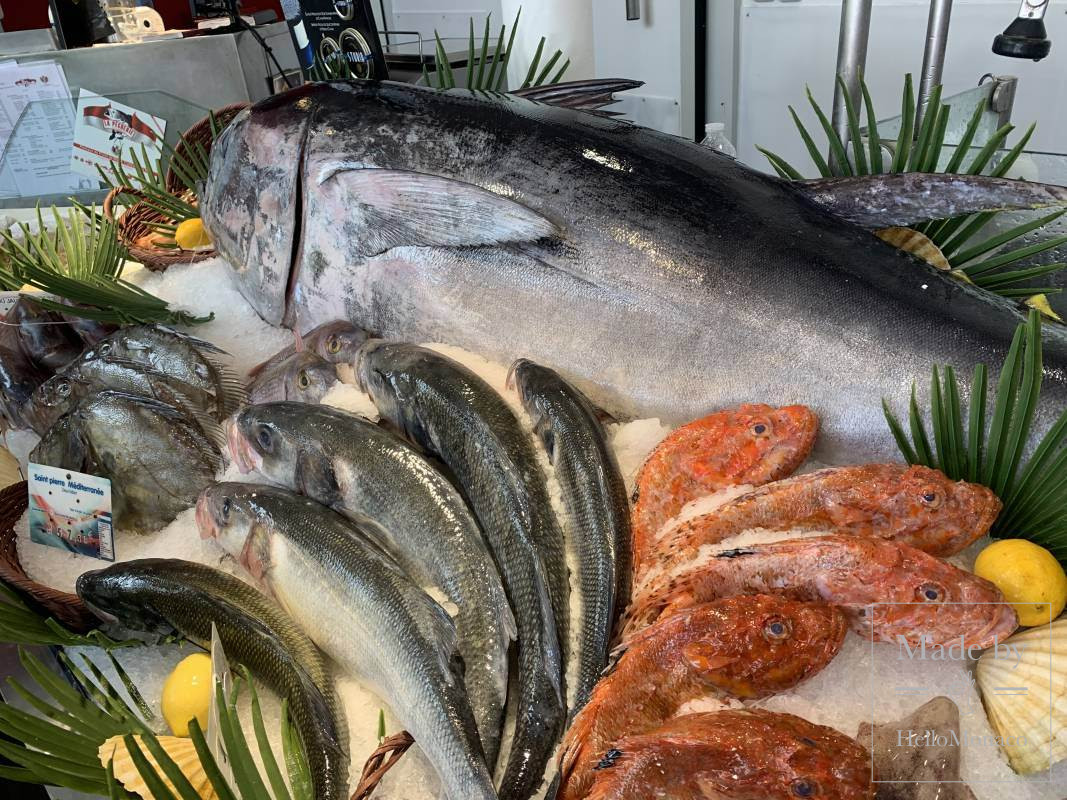 The last fisherman of the Principality
The Rinaldi family are a real legend on the Cote d'Azur, the current descendants of four generations of fishermen in the Principality of Monaco. The family business became for Eric not only the vocation of his whole life, but also a passion.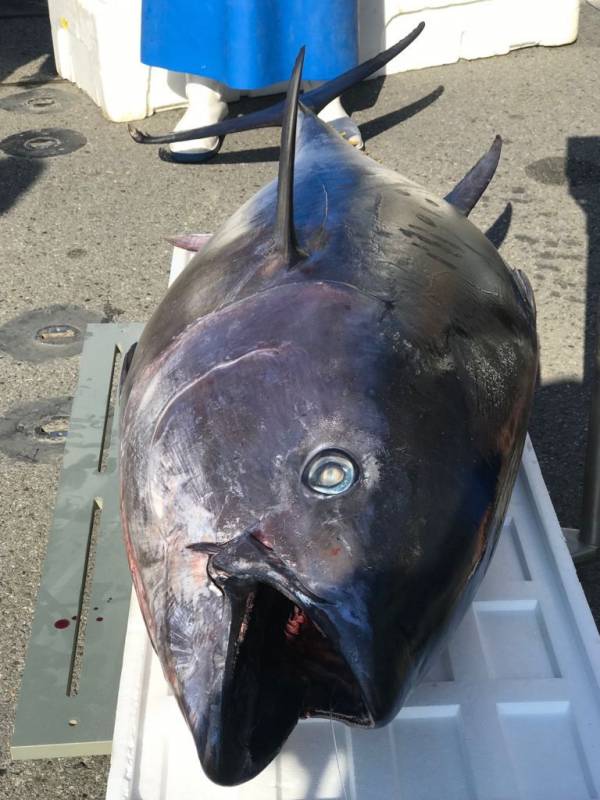 From the age of 16, Eric became a true member of the team. His father taught his son technique and prepared him for physical difficulties. It is necessary to go to sea even before dawn, and in order to lift Mediterranean tuna or sword fish on board, strength and special skills are needed.
Officially, Eric is the last fisherman of the Principality. He bears his title with dignity and continues the family business.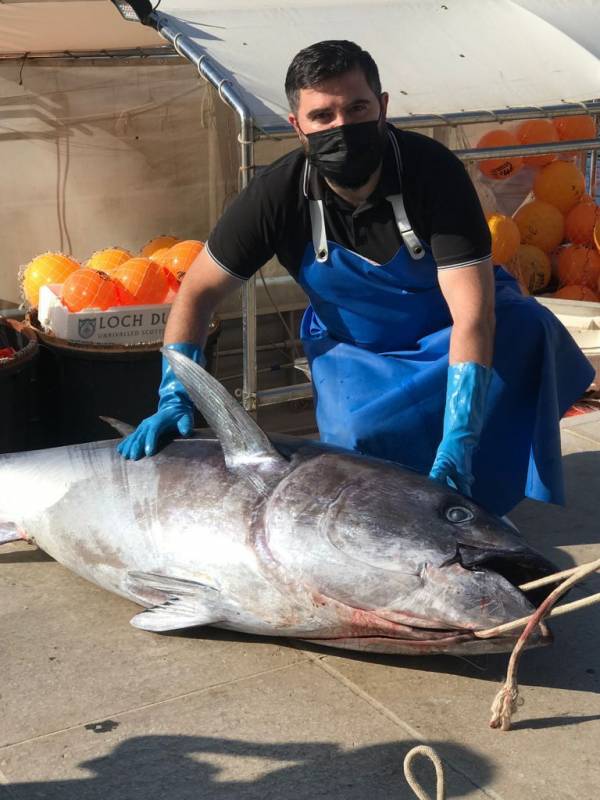 Now the fisherman has become a co-owner of a fish boutique and restaurant, where you can try seafood at the place or buy it to go, situated in the port of Hercule, La Pêcherie U Luvassu. It is here where every day you can see and buy a Mediterranean catch from Eric Rinaldi.
Over the past year, La Pêcherie U Luvassu has been awarded the title of official suppliers of the princely Palace.