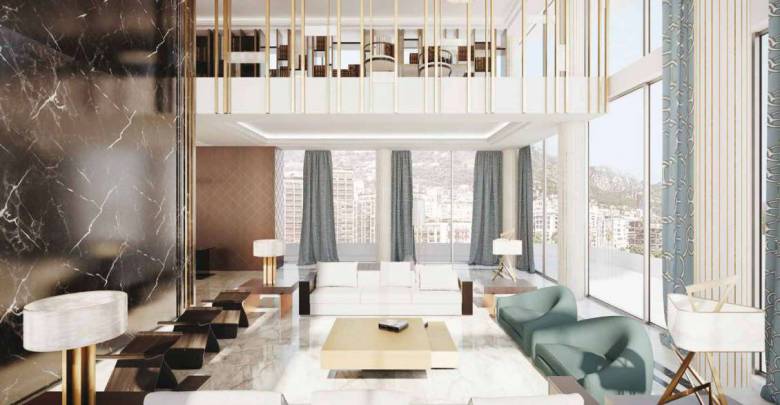 Luxury, culture and safety make Monaco a popular and unique place to live. Located in the heart of the most prestigious part of Monaco, at 26 avenue de la Costa, the Carré Or is quickly shaping up to become a high-end luxury residence in a prime location.  Offering unique views overlooking the gardens and Place du Casino, the harbour and the Mediterranean Sea, the new residence aims to stand out from all other luxury living spaces. It promises to be private, yet located in Monaco's cultural centre, with new and glamorous architecture that remains in harmony with the surrounding landscape.
The 19-storey, tapered, all-glass building is currently under construction and should be finished by late 2019. The ground floor to the 3rd floor will be dedicated to businesses and offices. There are nine apartments on the 4th to the 19th floors (four five-room apartments, 400 square metres each. Four duplexes, 820 square metres each).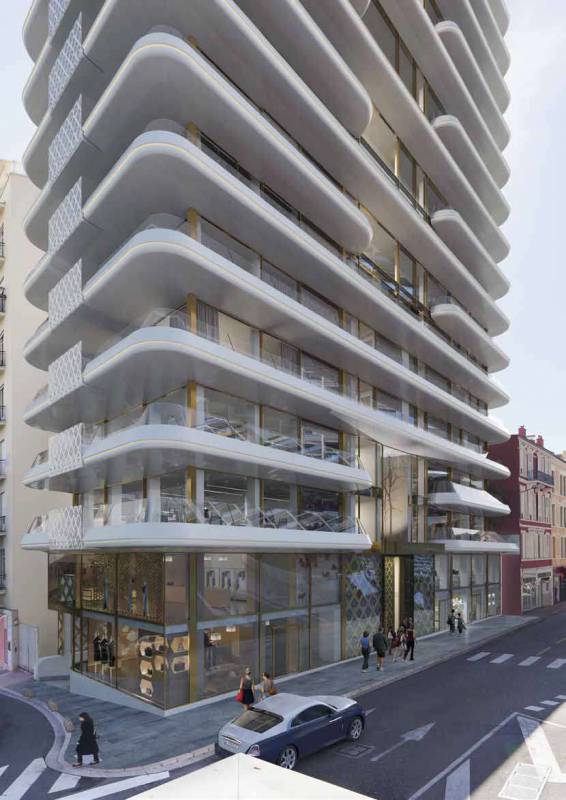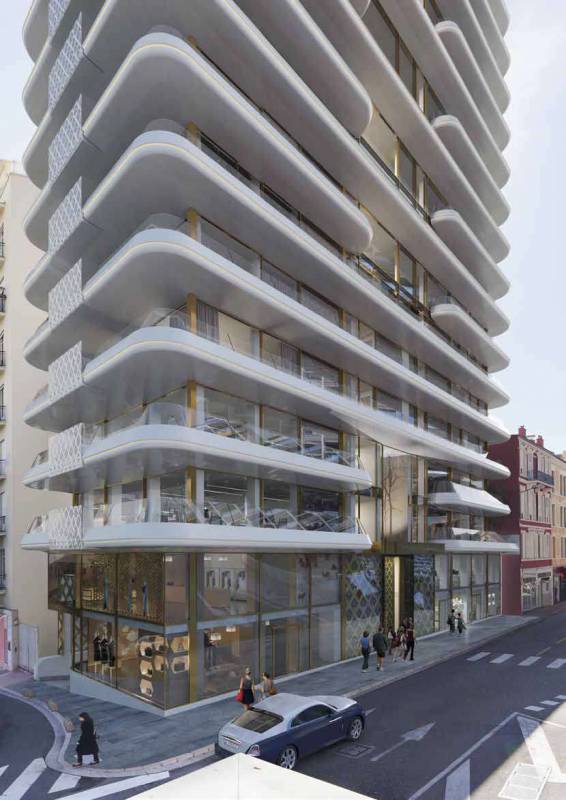 The top four floors will be one 1,650 square metre penthouse with a 55 square metre private infinity pool on a panoramic roof. Apart from one duplex, all other residences will be offered for rent. The real estate operation also includes 60 parking spaces on six basement levels.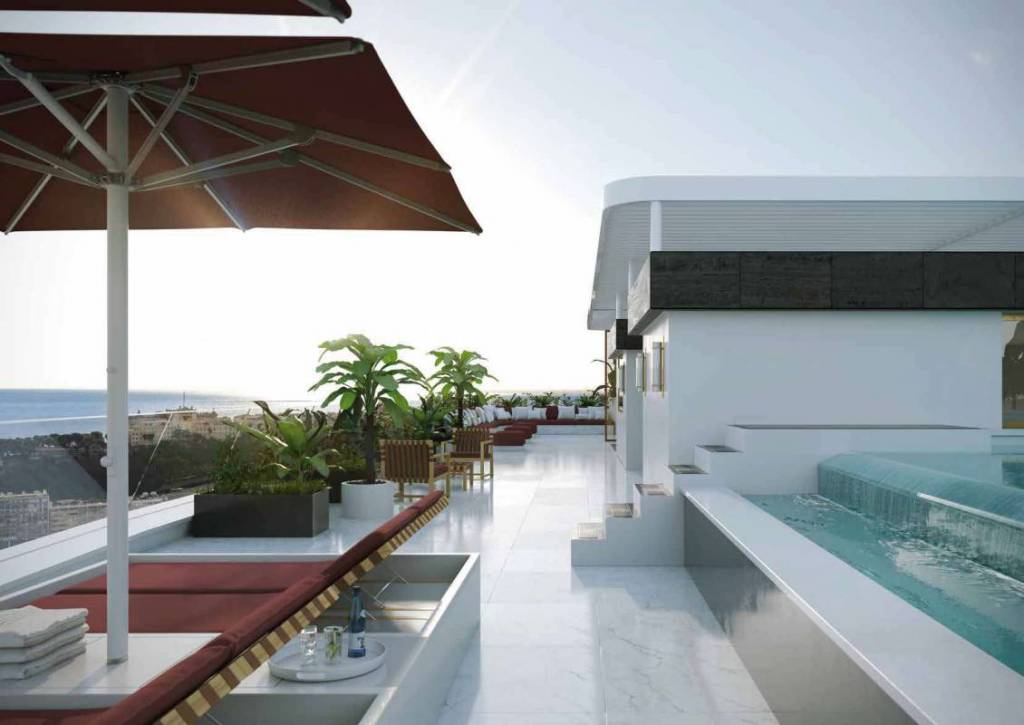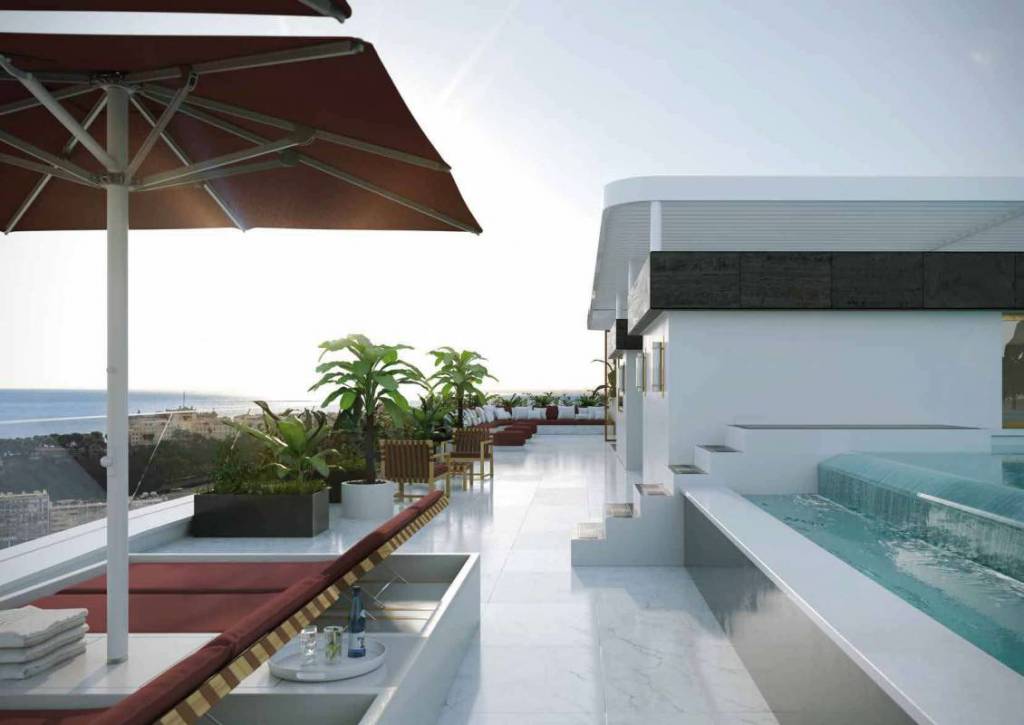 The building is a contemporary design with many Art-Deco inspired features. The sweeping, two-story main foyer is like a welcoming work of art, created with stunning grandeur, shapes, lines and materials.
The shared facilities have been designed to ensure maximum convenience for residents. This includes extra-large car elevators, a 24-hour care-taking service, private panoramic elevators and private staircases. Touch-screens in the homes can remotely control lighting, curtains, windows and security systems. Flooring in the living spaces, passageways and showers is made of rare marble. Doors are made of stained solid oak and brass. Each bathroom features its own style of faucet and fixtures from some of the most prestigious brands. Some bathrooms feature freestanding bathtubs carved into the marble.  Mirror televisions will let residents check their reflection or watch their favourite television shows without leaving the tub. The kitchens, pantries and laundry rooms are furnished with Gaggenau appliances, including a steam oven and wine cellar.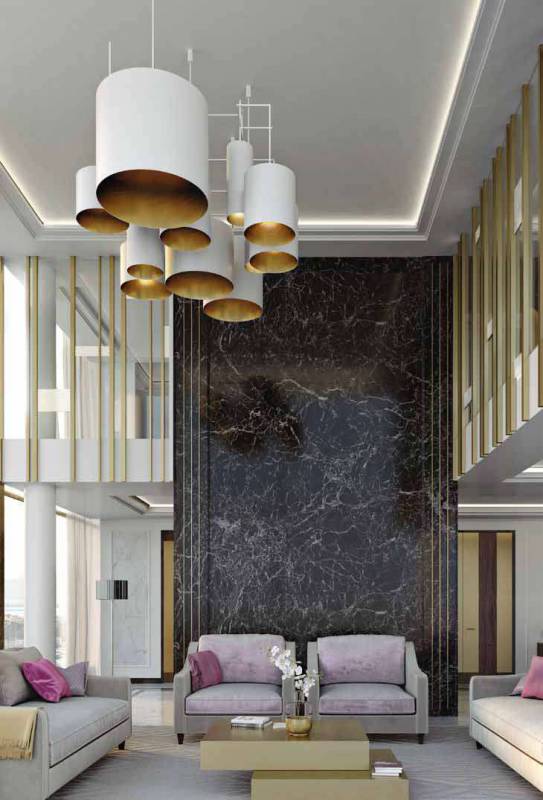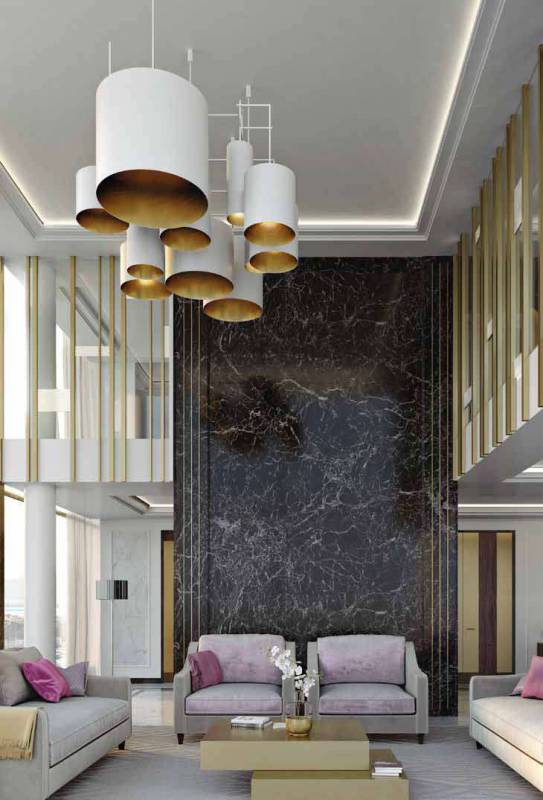 A highly innovative feature is the fully motorized sliding system called 'minimal windows'.  The extremely thin profiles (28 mm) of glass allow for very large windows and create open and light-filled living spaces.
The spa and fitness area feature a 12-metre pool with built-in Jacuzzi, a Turkish bath, sauna and fitness room.
The architect behind 26 Carré Or is Alexandre Giraldi, known for other projects in the Principality including the Odeon Tower and the new Yacht Club de Monaco.