Latest news
International Jury at the Monte-Carlo Comedy Film Festival is Determined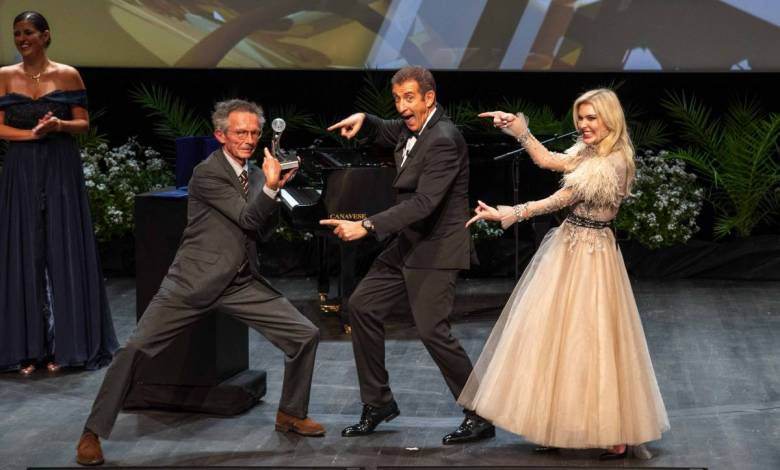 Giancarlo Giannini, acclaimed actor, dubber, screenplayer, recently honoured with a star on the Walk of Fame (Oscar nominee for "Pasqualino Settebellezze", "Casino Royale" and "Quantum of Solace"), will chair the International Jury at the 20th Monte-Carlo Film Festival de la Comédie, to be held in the Principality of Monaco on 24 – 29 April 2023.
Jury members: Richard Anconina ("Se lo scopre Gargiulo", "Una vita non basta"), international movie star Nathalie Poza, (twice awarded with Premio Goya as best actress ("Non posso dire addio") and as best supporting actress ( "La Boda de Rosa");"Rifkin's Festival") and the eclectic Neri Marcorè, actor, comedian, singer and dubber ("Quando", Silver Ribbon as best actor for "Il Cuore Altrove";"La seconda notte di nozze","Smetto quando voglio").
The Grimaldi Forum of the Principality of Monaco is ready to host the international kermesse again with its traditional warm welcome to the public and its numerous international talents.
Previously chaired by distinguished personalities such as Claude Lelouch, Emir Kusturica, Nick Vallelonga, Giovanni Veronesi, just to name a few, the competition jury will be headed by Giancarlo Giannini, a world-famous star boasting a lasting, top level career featured by any kind of roles and characters, from the ordinary proletarian to the big mafia boss mafioso as well as the very many protagonists of best known Italian comedies.
Created and directed by Ezio Greggio, the Monte-Carlo Film Festival ranks today as one of the world's most important comedy film festivals. Movies and masterclasses featuring some of the most popular Italian, French and international stars will animate the Grimaldi Forum till the Gala Night and Award Ceremony which on Saturday April 29th will have as guest of honor H.S.H. Albert II, Prince of Monaco.
From its very beginning, the Monte-Carlo Film Festival has been aiming at promoting and disseminating the various genres of the comedy, always proposing film previews, either in competition or hors concours. A unique international showcase for a beloved cinema genre, which some critics may still consider as 'minor'.
The lasting commitment of Ezio Greggio and his late master Mario Monicelli, co-founder of the festival definitely contributed to the progressive revaluation of the comedy genre, which has now acquired an important role in other international cinema kermesse such as Cannes, Rome and Venice.
After last year's resounding success, the Monte-Carlo Film Festival opens this year with a section entirely dedicated to short films. The Short Comedy Award will focus on directors, actors and filmmakers specialized in this specific production. Info and subscription are available at filmfreeway.com, one of the most important websites dedicated to international festivals.
Since its first edition, the Monte-Carlo Film Festival has been held under the High Patronage of H.S.H. Prince Albert II of Monaco and the Embassy of Italy, in partnership with EFG Bank (Monaco). As in 2022, Radio Monte-Carlo is the Festival's official partner.