Latest news
Italian Military Ship 'Amerigo Vespucci' visits Port Hercules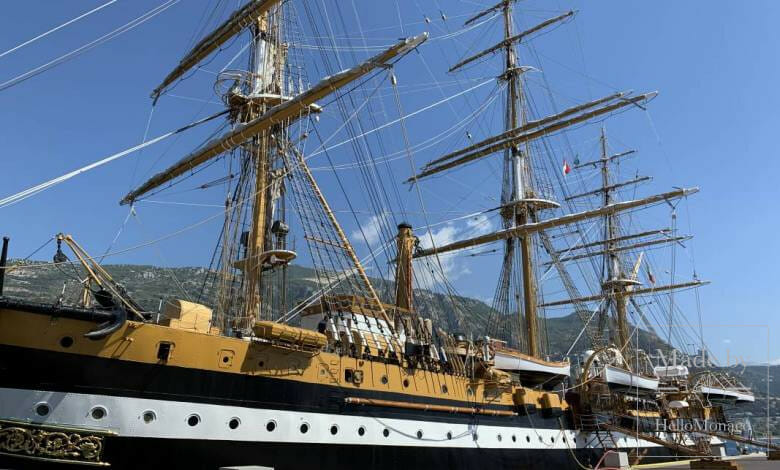 A historic ship from the Italian military was moored at the Quai Rainier-III at Port Hercule until 23 June. The stopover was part of the centenary celebrations for the International Hydrographic Organization, an intergovernmental organization which ensures that the world's seas, oceans and navigable waters are properly surveyed and charted.
Named after the Italian explorer from whose name "America" was derived, the Italian navy's flagship was made almost one hundred years ago. The Amerigo Vespucci is 101 metres in length, 15.5 metres across and weighs 4,100 tonnes. The vessel is almost entirely constructed out of wood and decorated with golden ornamental carvings.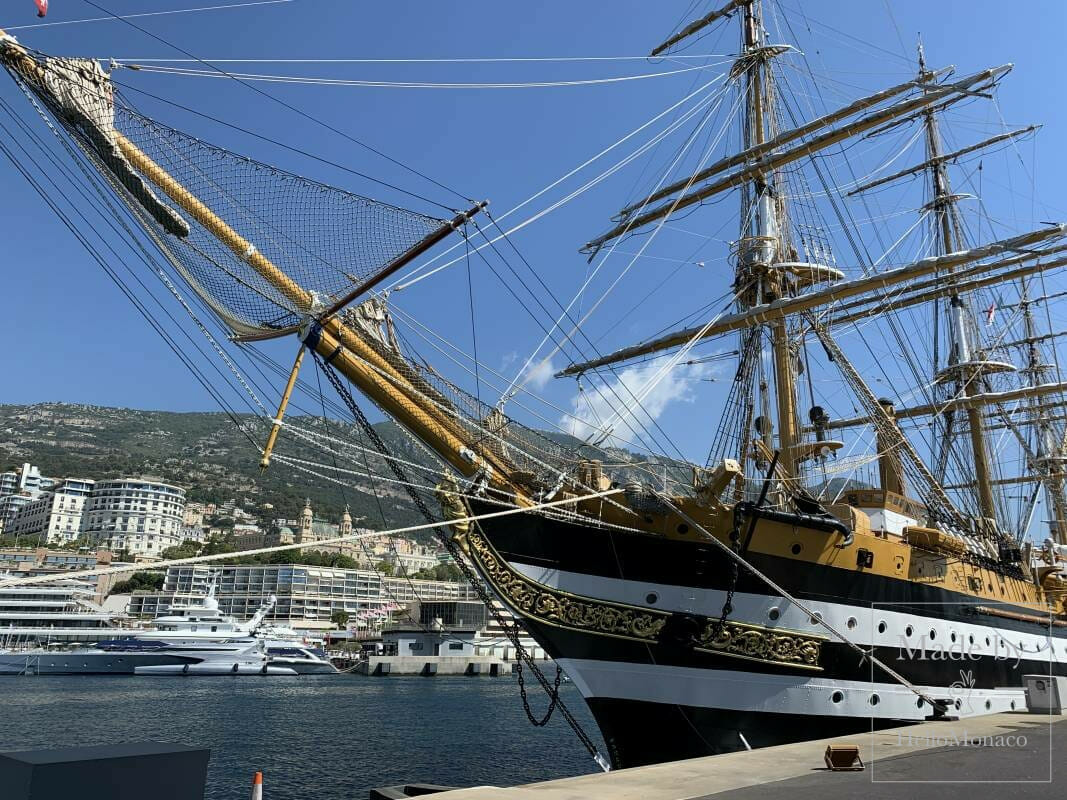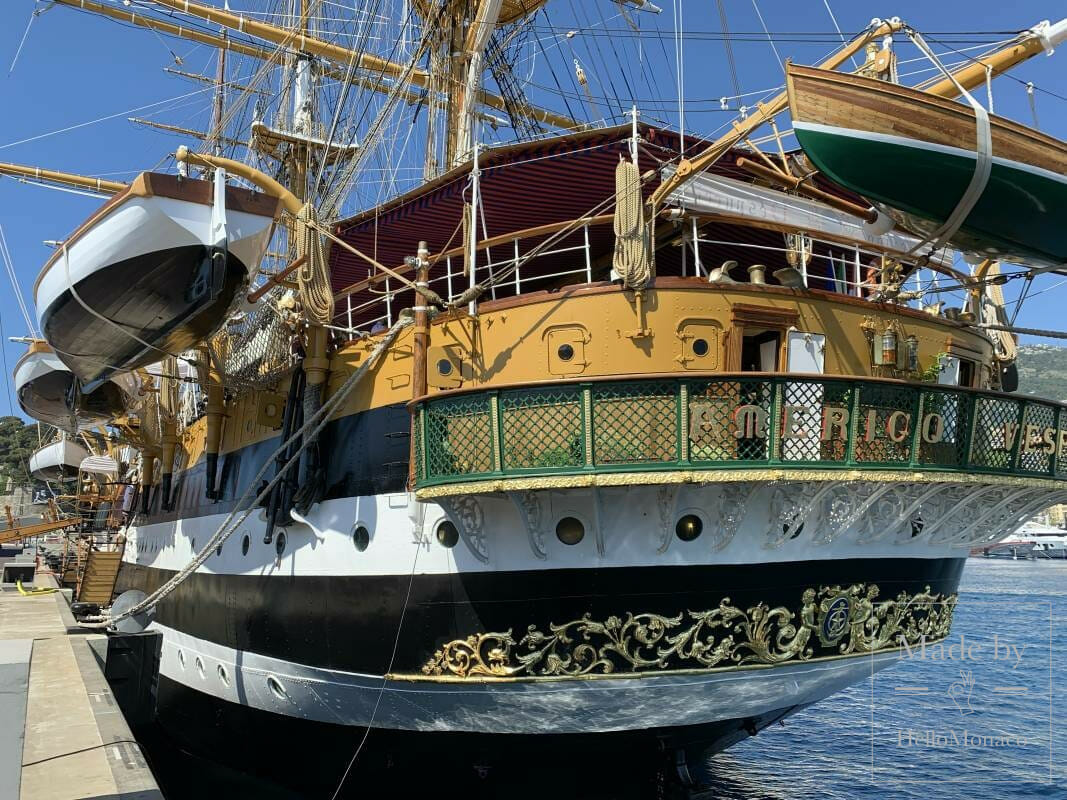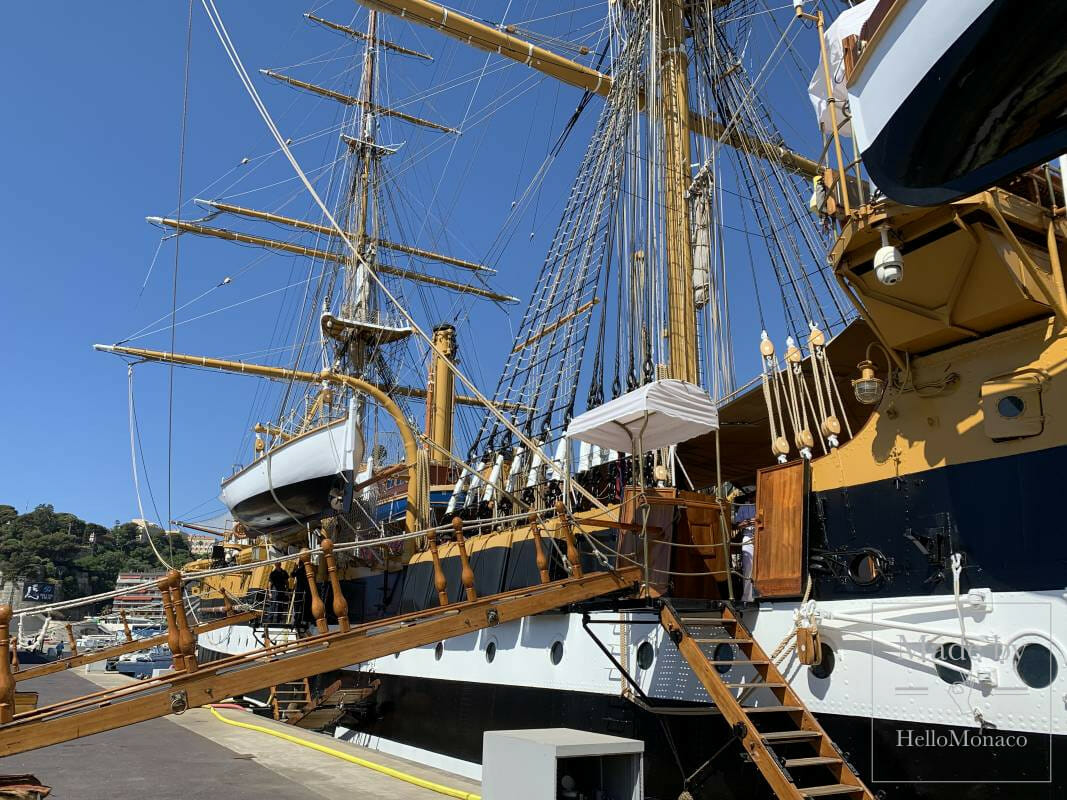 Prince Albert II takes a tour of the ship
During the ship's stay in Monaco, the Amerigo Vespucci received a visit from Prince Albert II and some of the biggest Monegasque personalities. The Prince was able to have a peek of what life on board the ship is like.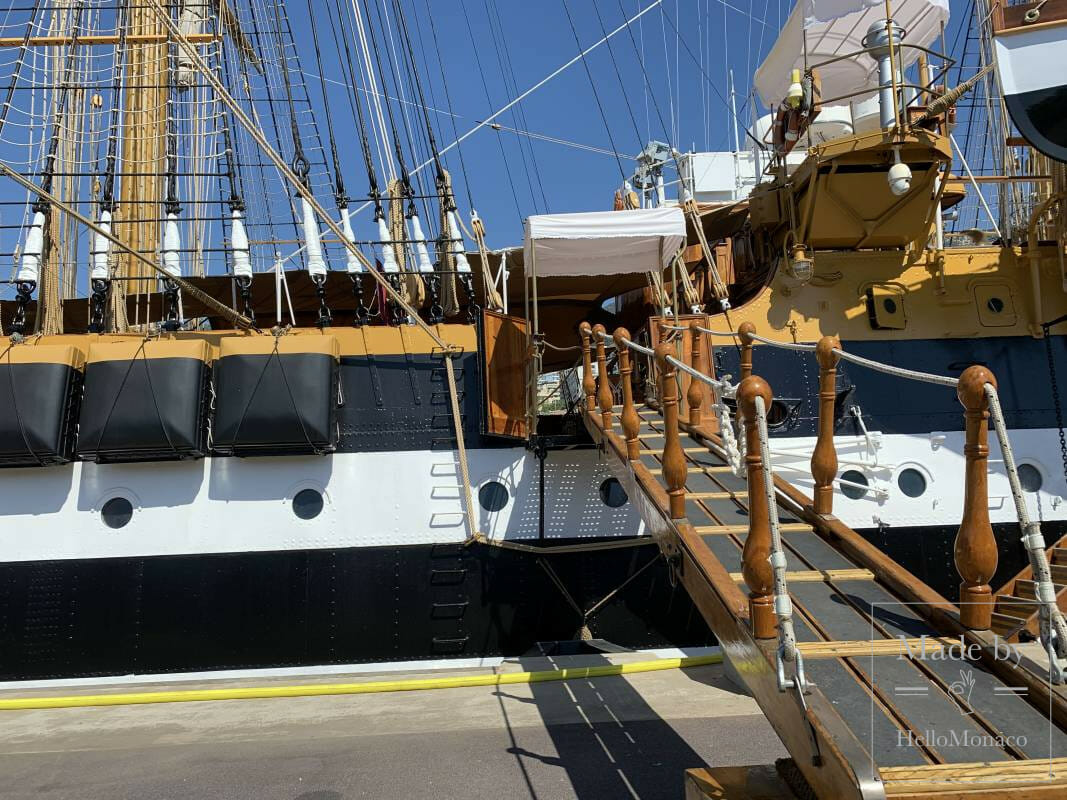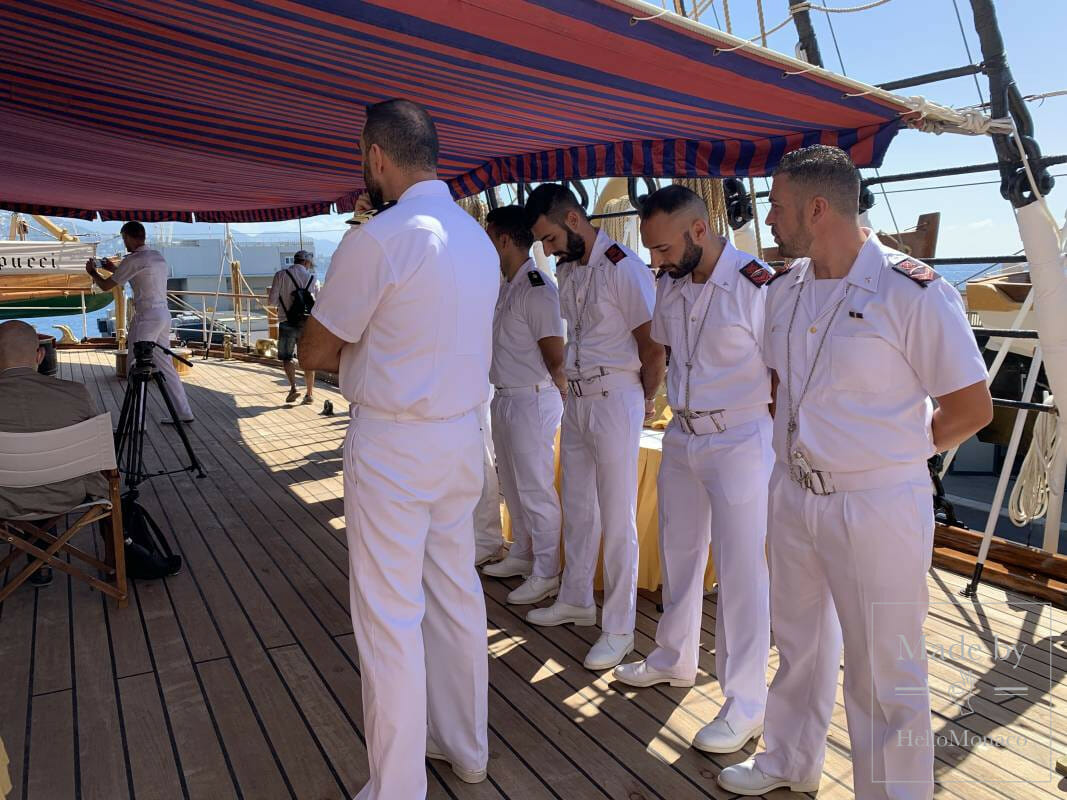 After completing one year at the Livorno Naval Academy, sailors train on the ship during a summer campaign. Trainees learn how to maneuver the sails, read the stars and nautical charts and how to plot voyages. The standard crew of the Amerigo Vespucci is 16 officers, 70 non-commissioned officers and 190 sailors. During the Naval Academy's summer training programs,  the crew expands to 450 people. Students have dedicated rooms to eat and study and they set up hammocks to sleep in every night to save on space.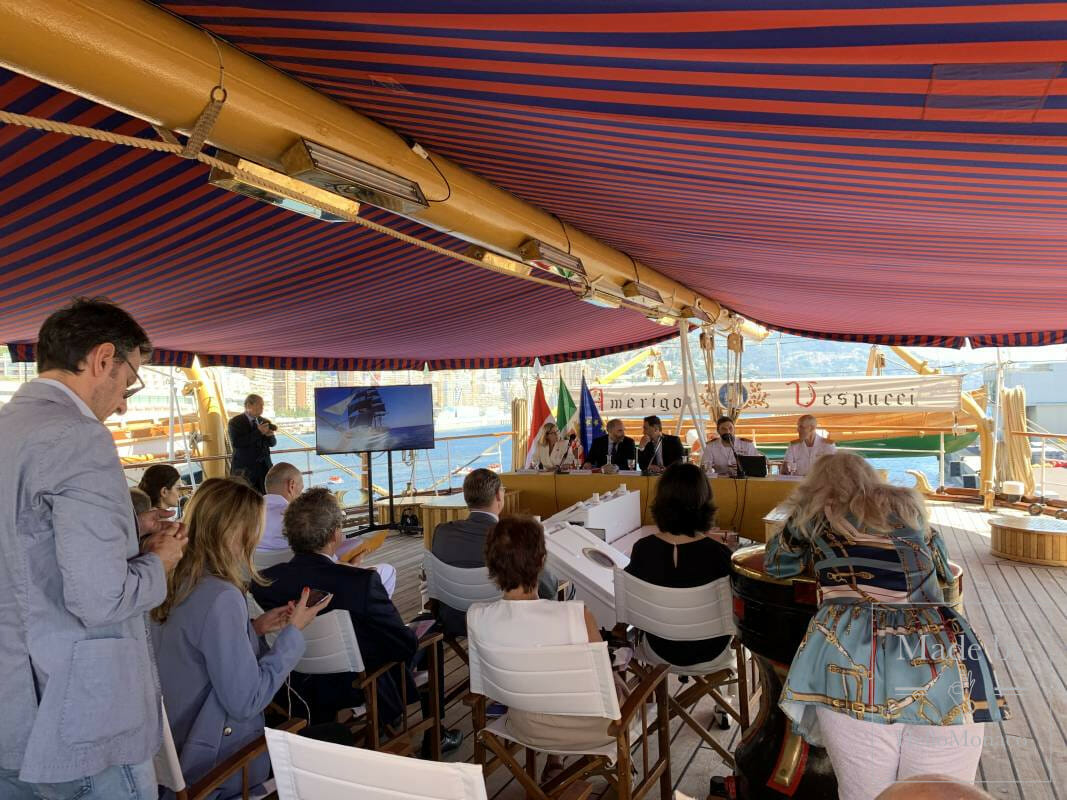 Other than during World War II, the Amerigo Vespucci has been continually active. Most of the ship's training voyages are in European waters, but the ship has also sailed to North and South America. In 2002, she undertook a voyage around the world.
Two saluting cannons onboard
The ship's three steel masts are each about 50 metres high and carry 26 traditional canvas sails totalling 2.8 km2. The ship can reach 12 knots (22 km/h). The rig uses 30 km of ropes made of traditional hemp, only the mooring lines are synthetic to comply with port regulations. Two 6 pounder saluting cannons are on board. The deck planks are made of teak wood and need to be replaced every three years. The ship is complete with a life-sized figurehead of Amerigo Vespucci.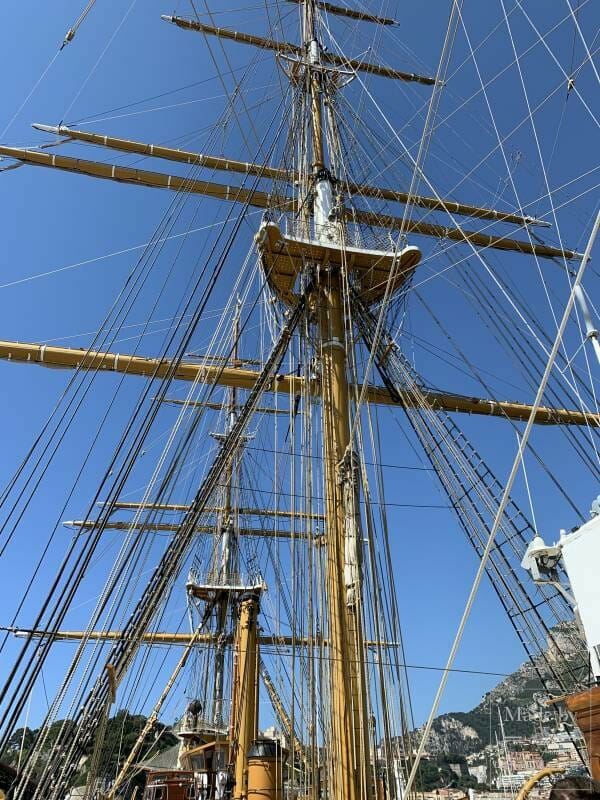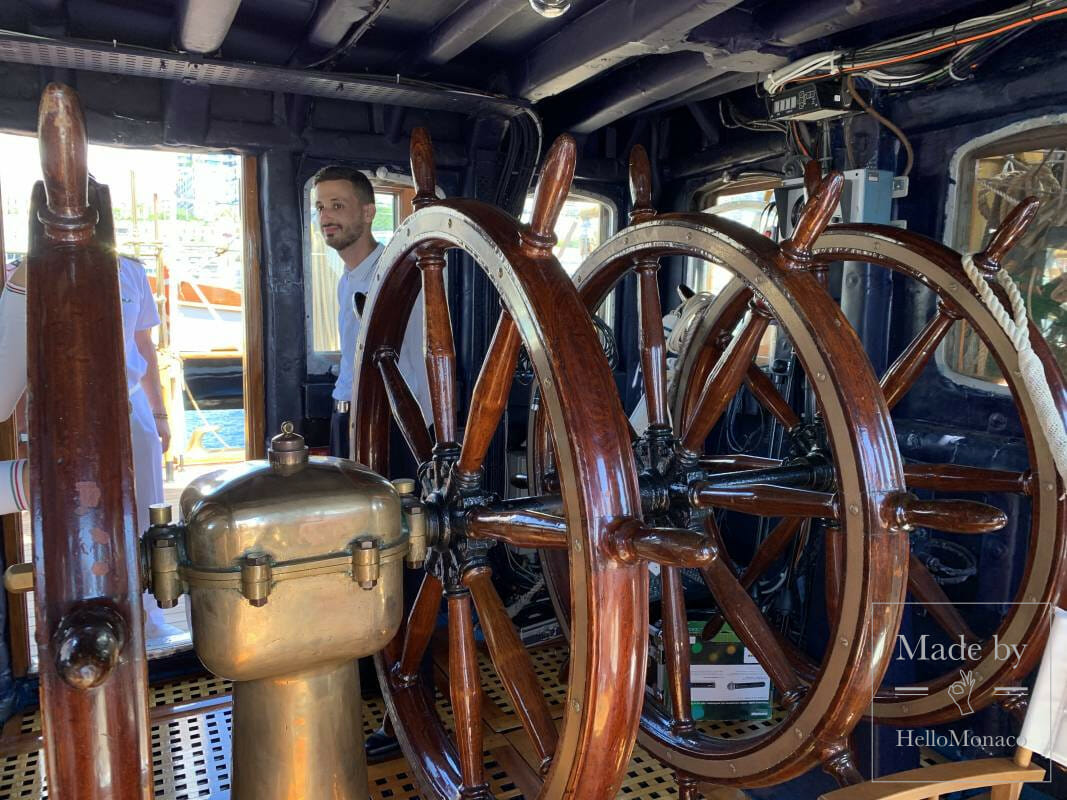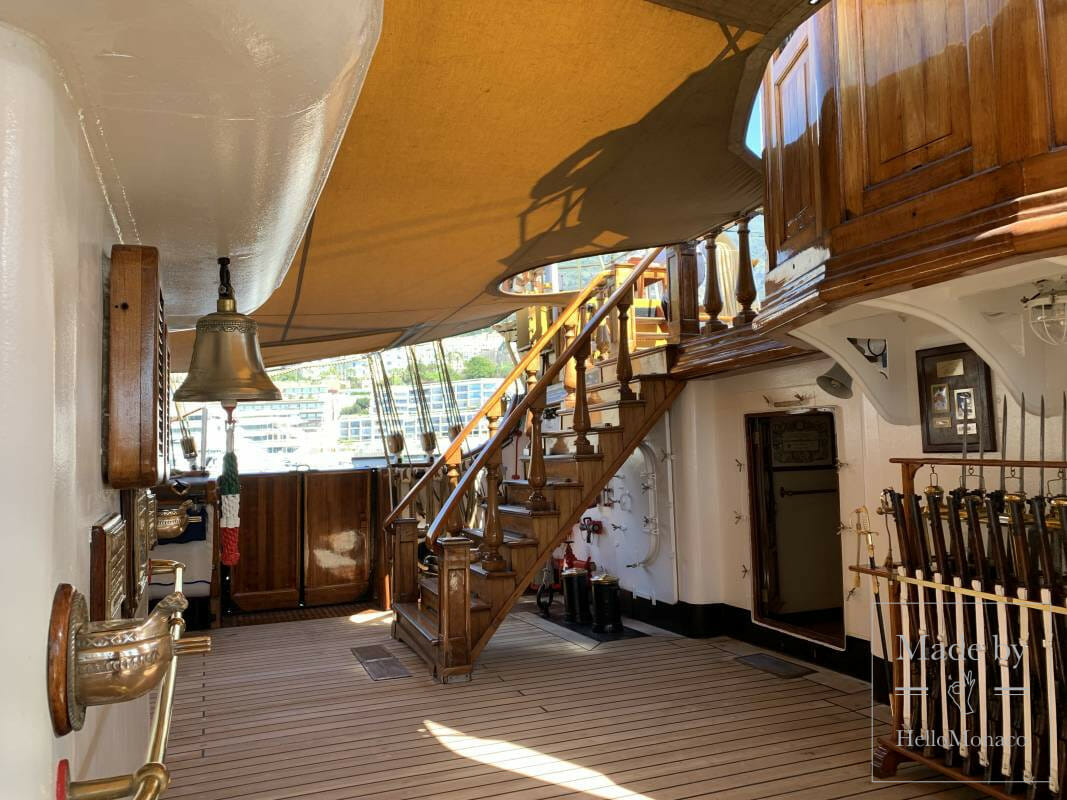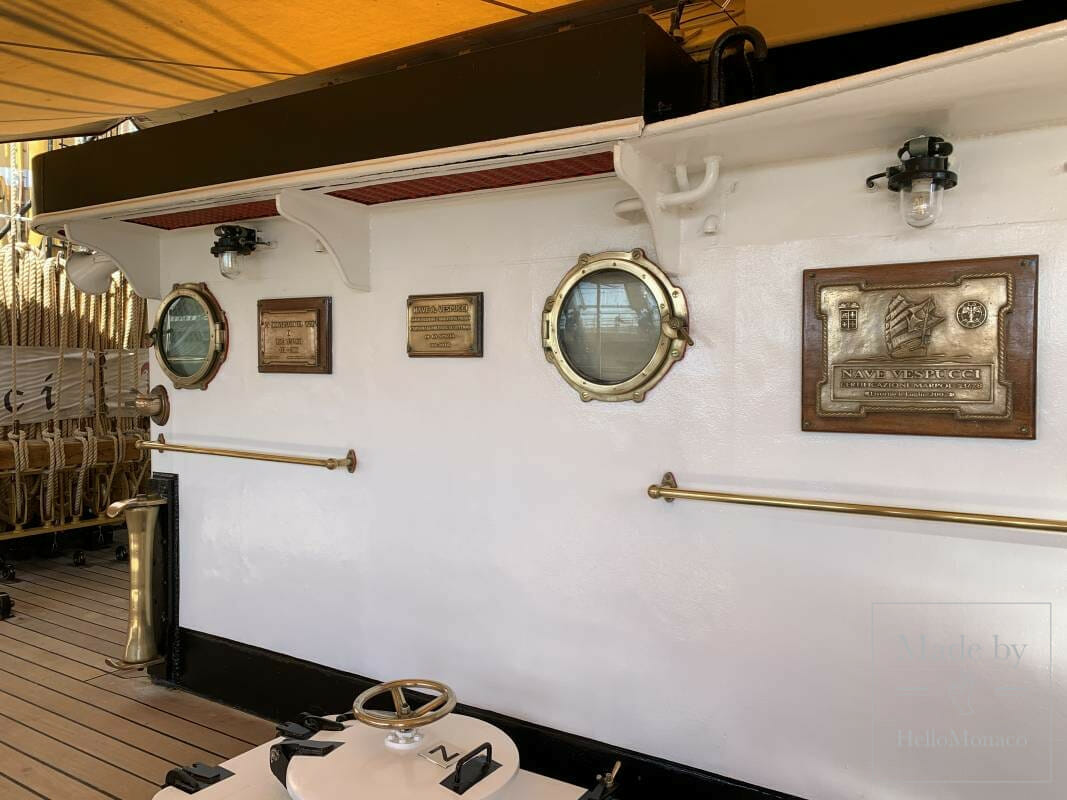 Sophisticated technology on a traditional vessel
After update works in 2016, the ship was fitted with four diesel engine generators, one electric engine, new radar and a new satellite antenna. The ship is also equipped with sophisticated modern electronic navigational instruments. However, everything is operated manually, like the ships of yesteryear.  The ship is usually steered from a manual stern rudder station, which is operated by four steering wheels with two men each.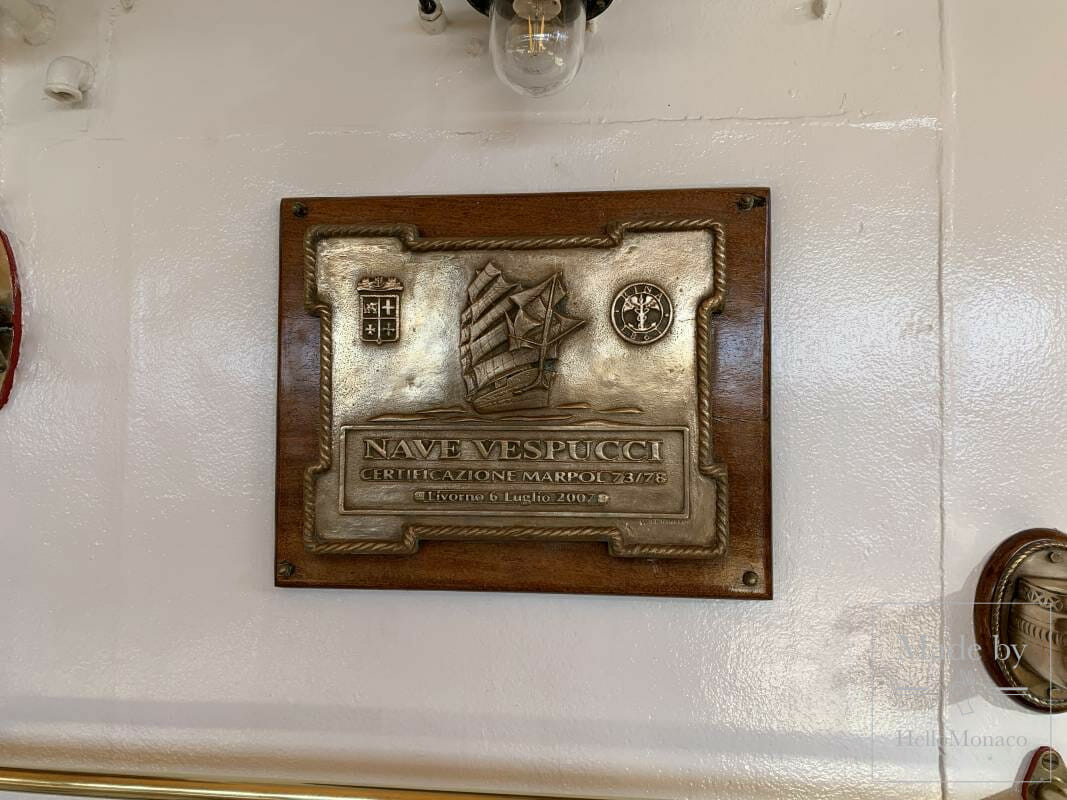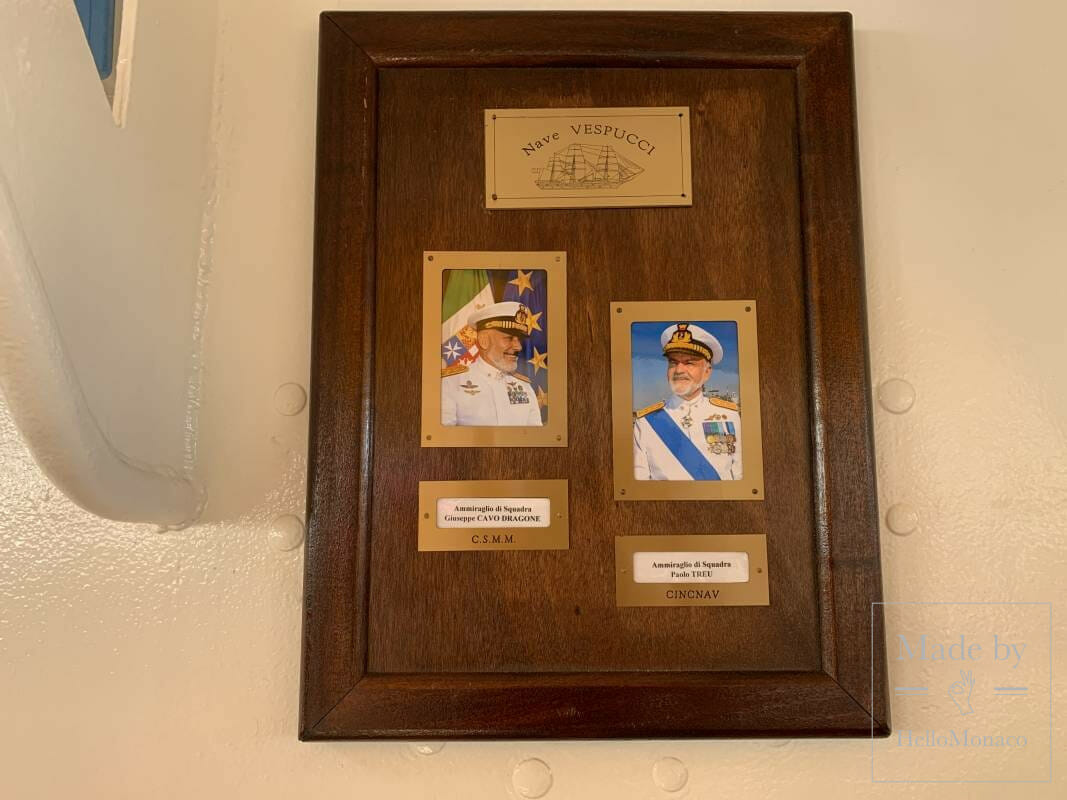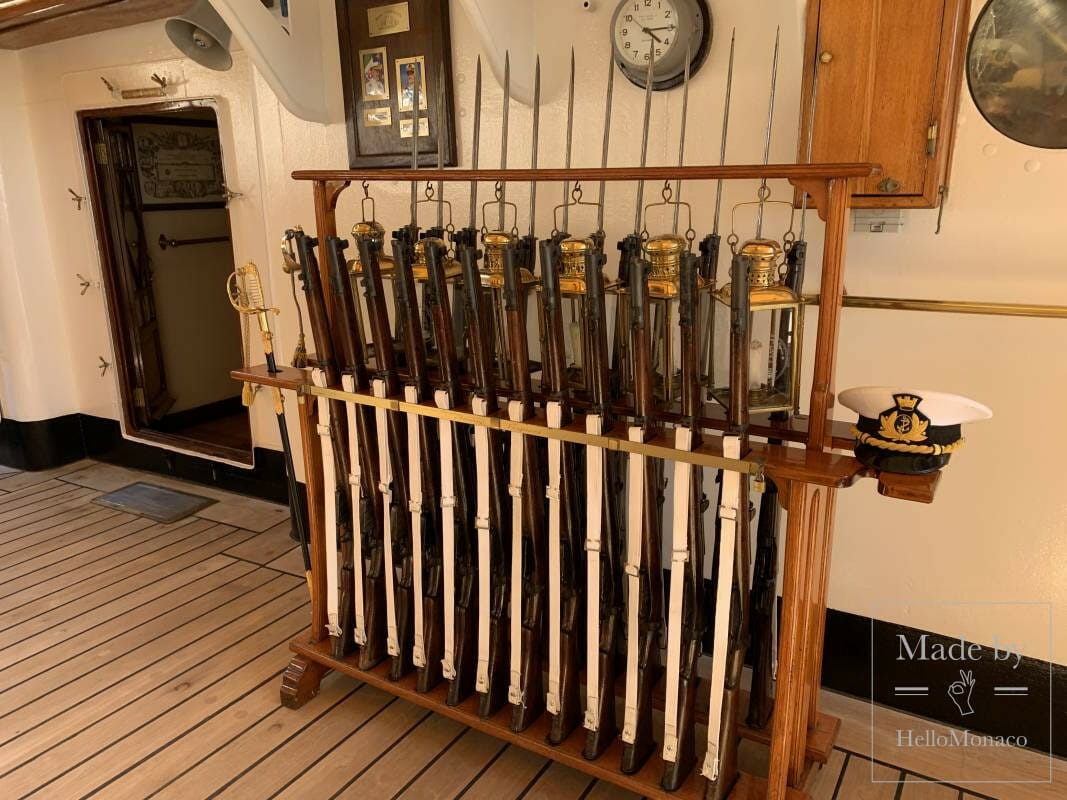 On 23 June, the Amerigo Vespucci, a portal to the past, leaves Monaco's waters to embark on new adventures.