Latest news
Jazz Aficionados at Peak Excitement as The Monte Carlo Jazz Festival Unveils it's Program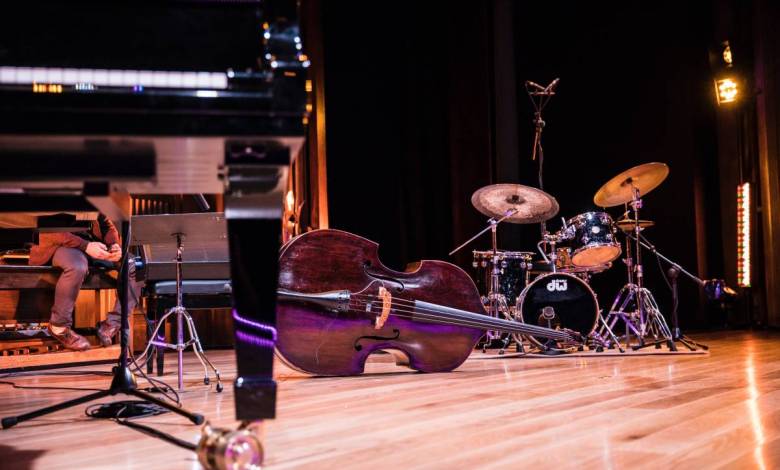 The year 2023 heralds the 17th iteration of the illustrious Monte-Carlo Jazz Festival, a symphony conducted by the Artistic Direction of Monte-Carlo SBM in harmonious partnership with Reno Di Matteo. Running from November 17th through to December 2nd, this prestigious festival unveils intimate soirées at the enchanting Opéra Garnier Monte-Carlo.
The roster reads like a jazz connoisseur's dream, boasting luminaries such as Ron Carter, Billy Cobham, Steve Gadd, Jan Garbarek, Macy Gray, Jeanne Added, and the return of the triumphant Alex Jaffray, following his acclaimed Master Class at the Hôtel Hermitage Monte-Carlo last year, gracing the Opéra Garnier stage with "Le Son d'Alex."
This auditory feast also includes the talents of Pianoforte (Baptiste Trotignon, Bojan Z, Eric Legnini, Pierre de Bethmann), the captivating Kareen Guiock-Thuram, the ever-eclectic Keziah Jones, the enigmatic Incognito, the ethereal Thomas de Pourquery, the enthralling Léon Phal, and the soulful Dominique Fils-Aimé.
Born in 2006 under the visionary baton of Jean-René Palacio, the festival finds its soul in its illustrious patrons, Marcus Miller and Ibrahim Maalouf, both of whom are set to grace the 17th edition with their presence.
But it's not just music that fills the air; the MCJF offers a cinematic treasure in partnership with the Monaco Audiovisual Institute – a screening of Clint Eastwood's cinematic masterpiece, "Bird," celebrating the essence of jazz.
Moreover, the festival welcomes the prodigies of the Rainier III Academy, ensuring the future of jazz is as vibrant as its storied past with their presentation of the Jazz & Modern Music concert.
Since 2022, the festival's Before and After events have found new stages to light up, including the Bar de la Rotonde at the Casino Monte-Carlo, the Crystal Bar at the Hôtel Hermitage, and the American Bar at the Hôtel de Paris.
So, set your autumn calendar for an authentic Jazz Festival experience that promises to resonate with the full spectrum of Jazz
Opéra Garnier Monte-Carlo: A Celebration of Refinement and the Arts
The Opéra Garnier Monte-Carlo upholds the grand tradition of lyrical arts while nurturing creativity. Its excellent acoustics allow for the presentation of astounding performances, akin to the Monte-Carlo Jazz Festival, which brings together jazz giants every autumn.
Numerous international artists have graced its stage, including Sonny Rollins, Marcus Miller, John McLaughlin, Manu Katché, Herbie Hancock, Chick Corea, Dee Dee Bridgewater, Diana.
Program
FRIDAY, NOVEMBER 17th | 8:30 PM ❙ JAZZ & CINEMA
BIRD BY CLINT EASTWOOD SCREENING IN PARTNERSHIP WITH THE MONACO AUDIOVISUAL INSTITUTE
SATURDAY, NOVEMBER 18th | 8:30 PM ❙ RON CARTER 'FOURSIGHT' QUARTET
SPECIAL GUEST APPEARANCE BY MARCUS MILLER
Ticket Prices: €10, €70
TUESDAY, NOVEMBER 21st | 8:30 PM ❙ JAZZ & MODERN MUSIC
CONCERT BY THE RAINIER III ACADEMY
WEDNESDAY, NOVEMBER 22nd | 8:30 PM ❙ STEVE GADD
Free Entry (Reservations recommended)
Ticket Price: €60
THURSDAY, NOVEMBER 23rd | 8:30 PM ❙ BILLY COBHAM'S 'SPECTRUM 50' PROJECT
Ticket Price: €60
FRIDAY, NOVEMBER 24th | 8:30 PM ❙ JAN GARBAREK GROUP FEATURING THE TRILOK GURTU QUARTET
Ticket Price: €60
SATURDAY, NOVEMBER 25th | 8:30 PM ❙ PIANOFORTE
KAREEN GUIOCK-THURAM
Ticket Price: €90
SUNDAY, NOVEMBER 26th | 6:00 PM ❙ LEÓN PHAL
MACY GRAY
Ticket Price: €40
WEDNESDAY, NOVEMBER 29th | 8:30 PM ❙ 'LE SON D'ALEX' BY ALEX JAFFRAY
THOMAS DE POURQUERY
JEANNE ADDED
Ticket Price: €60
THURSDAY, NOVEMBER 30th | 8:30 PM ❙ INCOGNITO
KEZIAH JONES
Ticket Price: €60
SATURDAY, DECEMBER 2nd | 8:30 PM ❙ DOMINIQUE FILS-AIMÉ
IBRAHIM MAALOUF (T.O.M.A.)
Ticket Price: €90