Latest news
Jewellery Stores in La Croisette Draw Attention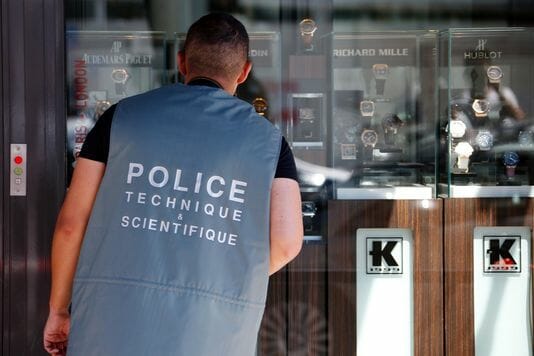 There have been a series of jewellery robberies over the past months around La Croisette in Cannes with hauls ranging from 1 million to 15 million euros following one giant heist of over 100 million euros a few years back in 2013. The latter triggered concern at the highest levels sufficient for the Minister of the Interior at the time, Manuel Valls, to visit and put extra focus on the issue of security.
But La Croissette is being targeted again. Again because of the big hold up, a few years back, just to recall it was on 31st July 2013 – the audacious "heist of the century" at the Leviev boutique at the Carlton during a special sale and exposition entitled  "Extraordinary Diamonds". Seventy-two pieces were looted including diamonds, rings and necklaces.
Another robbery attempt with a fire-arm at a jeweller's just this week! Van Cleef & Arpels, at number 17 on the famous Boulevard La Croisette, was the target this time. Fortunately, a security guard's suspicions were aroused as the unmasked man, hands in the pockets of his coat, loitered in the specially protected entry. The security guard managed to lure him outside onto the street at which point the man pulled out what appeared to be a gun. The criminal then aborted his plan to rob and made his getaway by jumping on a high-powered motorbike driven by an accomplice.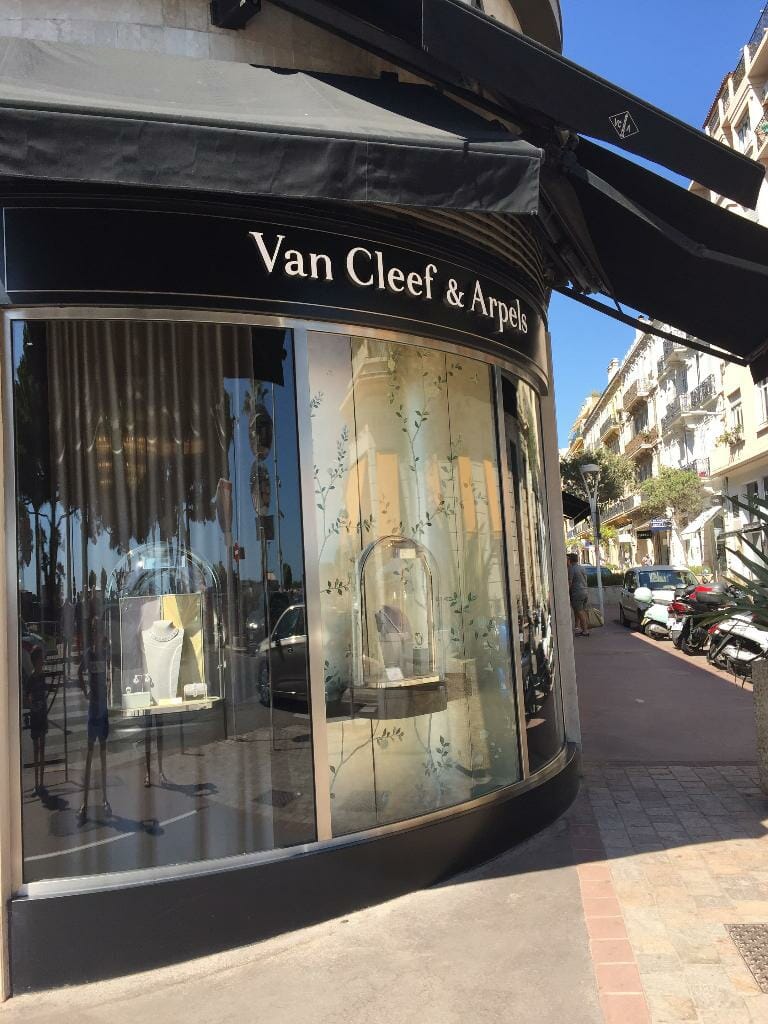 Van Cleef & Arpels were in lockdown for the rest of the day while the police look for fingerprints etc. Local stores heard the commotion on the street and one locked its doors as a pre-emptive measure as employees would have been quite frightened, naturally.
A police unit in Grasse has already opened a formal inquiry. This armed robbery appears to have been planned by an organized gang and has been referred to a specialised judicial unit in Nice that is pursuing the investigation from now on.