Latest news
Last call to become a Partner at LUXPRO at the Yacht Club de Monaco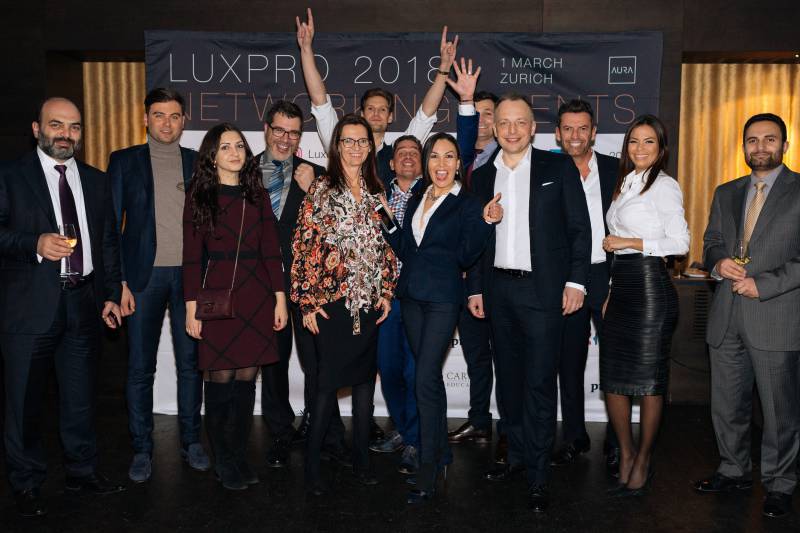 "We simply don't like sad business events and "cold" face-to-face meetings which don't work. So we launched LUXPRO to meet the right people at the best venues in the world", this is the motto of LUXPRO founders, Gulshat Uzenbaeva and Sergey Sander.
Monaco has always been a byword for luxury and service. There can be few cities in the world that are able to host a Grand Prix on its twisting ancient streets, where the price of the F1 racing machines are a little different to the cost of the Mercedes, Bugattis and Bentleys that usually glide across them. A city of commerce, culture and style since the time Rome had an empire and before the birth of Christ.
Luxpro was born out of a vision that although much business is conducted at the speed of light over the internet, the real heart of business interactions still involves actual human contact; a real heart. In Monaco, we have understood this truth not just for centuries but millennia, and now we at Luxpro are going to take that history and uniqueness and spread it across the world without diluting it.
The customers that Luxpro assists don't spend their vast sums by electronic transfer or conduct their negotiations via a video link on the wifi of a business flight between two great capitals. And not only because it's more likely that they have their own private jet. Business at this level is uniquely personal.Our clients are used to looking in the eye of the person that they're dealing with and shaking their hand.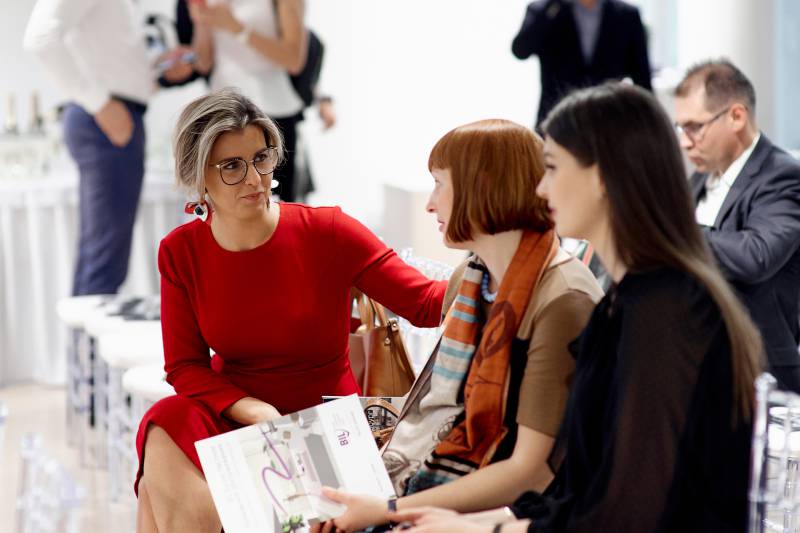 Not only are the super wealthy our customers but also the influencers too; what person of influence will be persuaded by an email, however charmingly written? These are the people who define your business environment – they're unique and they expect to be treated that way. You are engaging with the business owners and agents of the most exclusive enterprises in the world – where citizenship via investment, private clinics and bespoke yacht-building are the products and services being negotiated.
You need these elite customers, and they may well wish to consider your products. At Luxpro we can bring you together in an atmosphere in which they'll be far more responsive. The old way of doing face to face and handshake business has become dated; things are changing and evolving. But at Luxpro we appreciate it, change doesn't mean abandoning the class and values of the past, but merely making them more accessible.
Luxpro was founded by Gulshat Uzenbaeva and Sergey Sander.
Gulshat Uzenbaeva is a private banker with ten years of experience in event management of all kinds, she has organised the most vibrant cultural events in Europe and is a marketing expert for the Acquisition of International Clients.
And Sergey Sander is investor, real estate developer, sales and marketing expert with 15 years of experience working with High Net Worth clients. Both are leaders in their fields and born into the quietly dominant culture of service and discretion that is a national obsession, if not a religion in Monaco. Both work out of Monaco, a location famed for both its luxury and comfort, and its connection to international business. Sergey and Gulshat understand the nature of Monaco where luxury and discretion are where great business relations are created.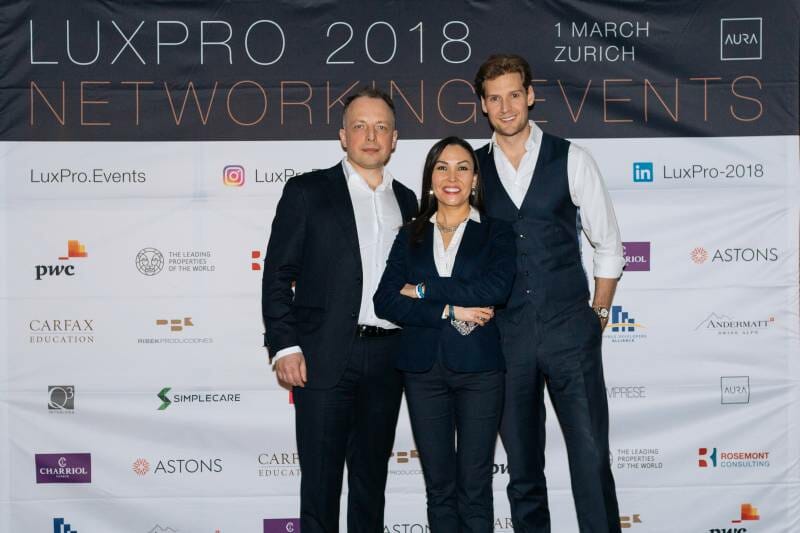 What are Luxpro events?
Luxpro events are by invitation only; they're targeted at the kind of high-value consumer with whom any sales person would dearly love to partner. So if you've been invited, it's because you're a serious seller, buyer, influencer or possibly both.
Luxpro events have both unlimited luxury and involve unlimited wealth and opportunity. These events are very strictly limited, never more than 120 to 150 attendees and they take place throughout a Thursday afternoon or evening.
Why such limited numbers and time?
Luxpro appreciates the level of wealth and influence its clients have. Luxpro knows that for the truly top level clients and influencers their most significant assets are time, accessibility and exclusivity.
Luxpro values those above all else, so clients spend one afternoon or evening communing with people who can assist them or would be interested in purchasing services. 120 to 150 people congregating over one whole afternoon or evening provides enough time to seal that deal with style and grace. If you think you would need more, then you probably never were going to seal it.
By setting Luxpro meetings to take place in midweek we show sensitivity to how many of the world's most critical new clients and influencers for cultural reasons choose not to work on a Friday or at the weekend.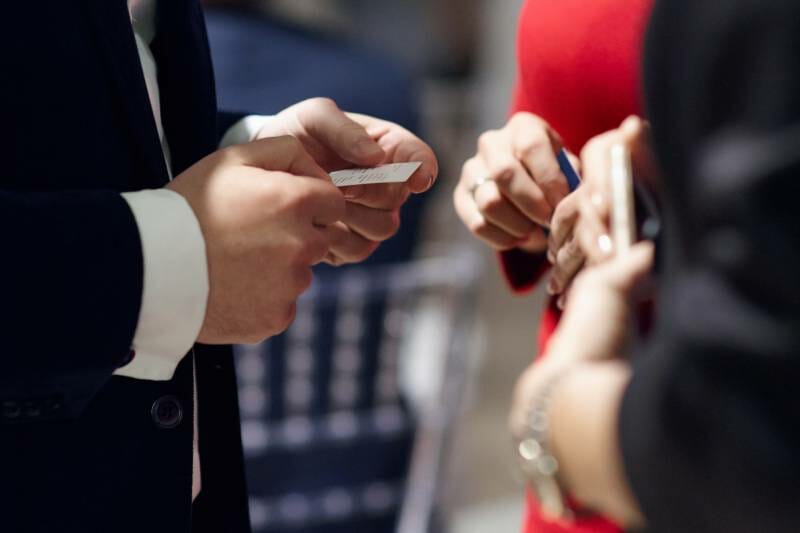 LUXPRO effectively combines an extensive, informative program with presentations and private talks and meetings with a glass of wine. Of course, when we say presentations these will be by some of the most influential and informative speakers in the world. And when we say wine, that, of course, will also be the finest. At Luxpro we are indeed aware that real luxury and quality whisper and never shout.
Why LUXPRO business events?
Some say the days of waiting in your office for the ultra-rich to come and knock on your door are gone, but in truth they were never really there. More than a century ago the reason Rolls Royce was seen as the apogee of luxury was that their staff would travel to their customers in Delhi or Tehran to evaluate their needs personally and ensure their car fitted them like a well-tailored suit. The technology has changed but the belief in service hasn't. You need to travel and meet these kinds of clients at the mighty business hubs of the world: London, Monaco, Dubai, Moscow, Hong- Kong, Beijing, Zurich and Geneva; all places where Luxpro will be holding events over the next couple of years.
If your product involves meeting the kind of person who's more interested in the firmness of your handshake and the straightness of your gaze because the cost is almost immaterial, then the place you will meet them is at a Luxpro event. More importantly, Luxpro is the kind of event where they will get to meet you.
Why Luxpro in Monaco?
Because 150 guests, new business partners, and clients are waiting for you in the Principality of Monaco. The principal speaker of the event is Alexander Johnson, a British entrepreneur, management consultant, corporate strategist, keynote speaker and lecturer at Oxford University. PwC is going to share the insights from the latest Billionaires Report and will give you some tips on how to avoid the risks of owning luxury assets. Astons from London's Mayfair will introduce the latest trends of capital migration and which passports and residences are in demand by the super-rich and how you could benefit from them.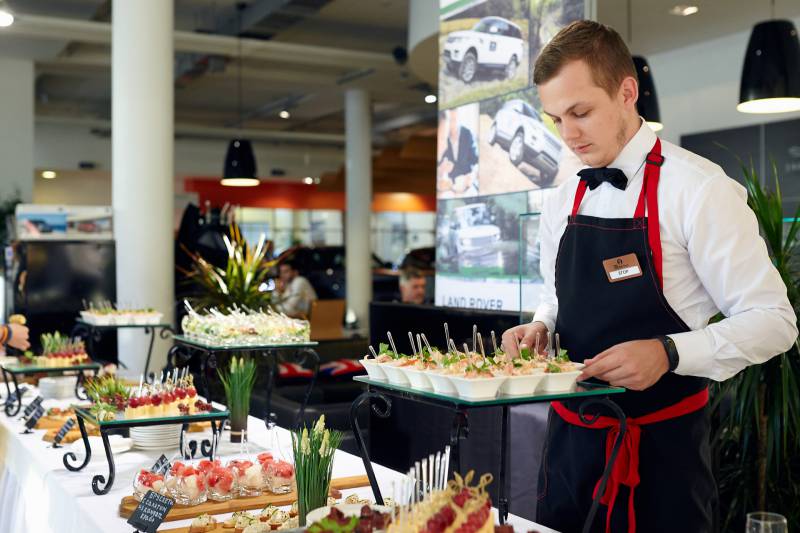 For the first time, TILCOIN will demonstrate to you the new world where art and famous master-pieces meet blockchain technology.
Together with The Leading Properties of the World, we will discuss the most attractive real estate markets for investors from Monaco.
Cyprus Developers Alliance will explain how to obtain EU citizenship just within six months and why it could be interesting for residents and companies in Monaco.
From «Masters of Disasters» and leading Claim Makers you will learn how to benefit from insurance events and new business opportunities.
The LUXPRO business event is an excellent opportunity to hear in-depth case studies and to gain insight into the latest trends in business, wealth and luxury. Meet new clients and business partners! Save the date – October 18th in the prestigious Yacht Club de Monaco.
Photos @LUXPRO