Interviews
Latest news
Le Club des Résidents Étrangers de Monaco: a high-standard reference point for making all nationalities feel at home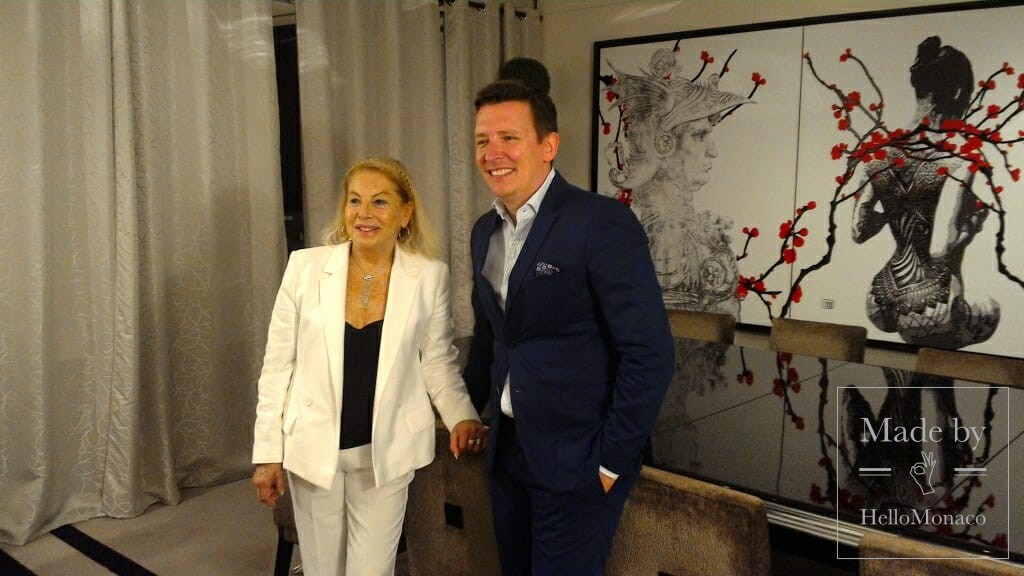 There is a special place in the heart of Monaco which is entirely devoted to welcome multi-national members who decided to make the Principality their home. Since the 1st of June 2010, Le Club des Résidents Étrangers de Monaco – CREM (The Monaco Foreign Residents' Club), under the auspices of H.S.H. Prince Albert II of Monaco and the generous support of Sir David and Frederick Barclay, has been considered an exclusive leisure independent association dedicated to well-being and event management meant to encourage the best expression of networking strengthened by its cosy environment full of art and design.
More than 400 members, coming from 46 different Countries, including Europe, United States, South America and the Middle East, makes it the perfect place where to promote friendly relations worldwide, improving the standard of living in the Principality of Monaco and its reputation abroad. Consequently, it can be regarded as a hot spot at social, economic, cultural, sport and professional level.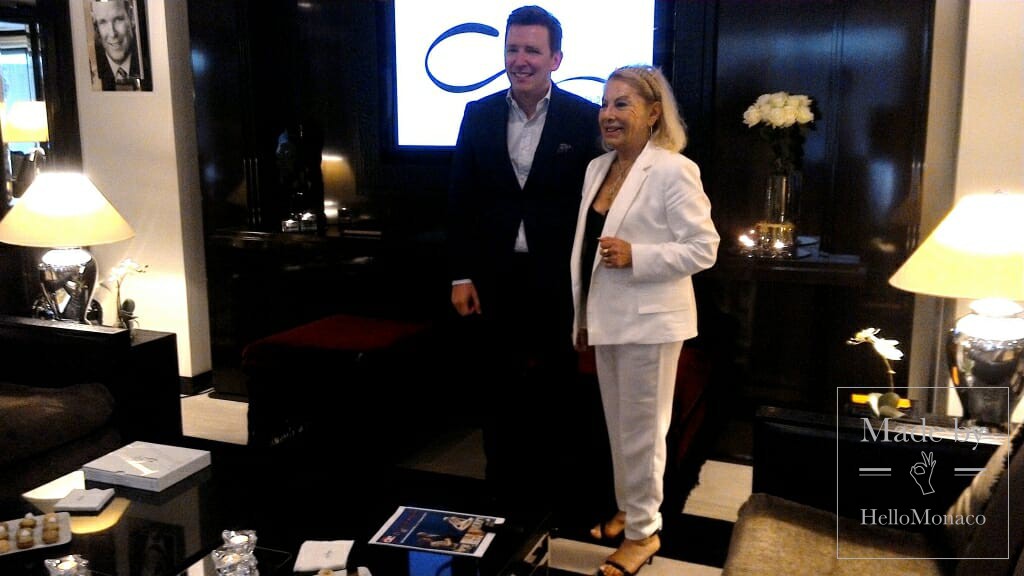 «CREM responds to the need for the Government's reception policy addressed to foreigners, already set up or in the process of. They represent even a major economic component for their crucial involvement in the Monegasque lifestyle», points out Louisette Levy-Soussan Azzoaglio, President and Founder of CREM. The perfect setting where to debate on different key-issues.
A weekly thoughtful and interesting programme is being offered, each year, to all members allowing them to experience amazing moments. Then, 2018 is not an exception affirmed Chris Dhondt, CREM's new General Manager, during a preview press conference last Wednesday (on the 20th June 2018) also attended by HelloMonaco.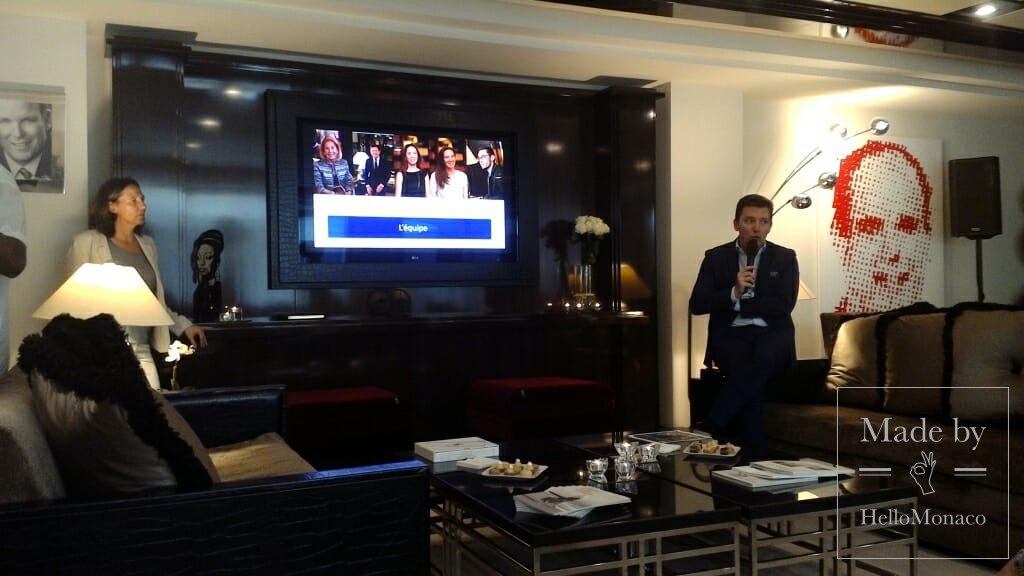 HelloMonaco: What pushed you to accept this role at CREM?
CD: «I come from Belgium and I decided to move to Monaco some time ago for personal reasons. Originally, being a 'foreigner' myself, I was looking for a position close to my professional background as Human Resources Director for major companies in the field of energy supply. I met, then, Madame Levy-Soussan Azzoaglio with whom I had a good feeling and introduced me to this inspiring club».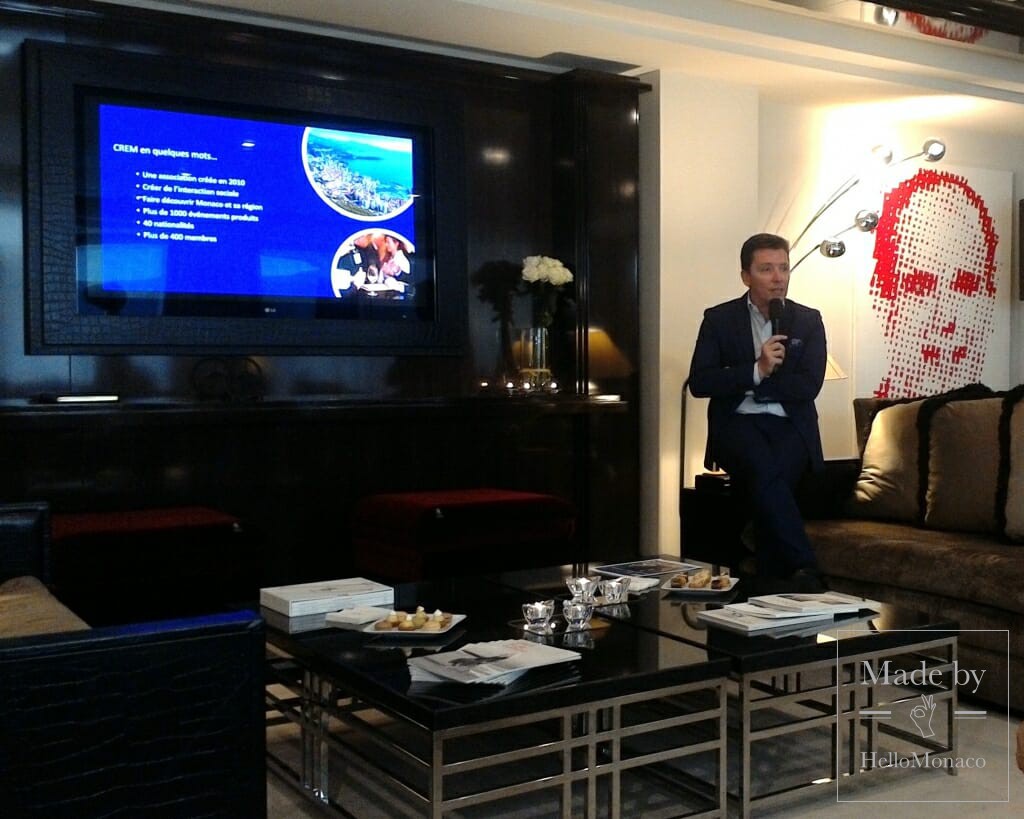 HelloMonaco: CREM is going to celebrate its 8th Anniversary on the 26th June 2018, can you tell us something about that?
CD: «We are closely linked to this special celebration addressed to our members, governmental institutions and sponsors which will take place next Tuesday at the historic Monte-Carlo Métropole Hotel that offers a scenic view both on the Casino de Monaco and the Mediterranean Sea. All the distinguished guests will be welcomed around the renowned poolside designed by Karl Lagerfeld and will enjoy a five-star cocktail party supervised and prepared by the multi-prized Chef Joël Robuchon who will attend the event. An outstanding performance of synchronized swimming will be amusing the audience».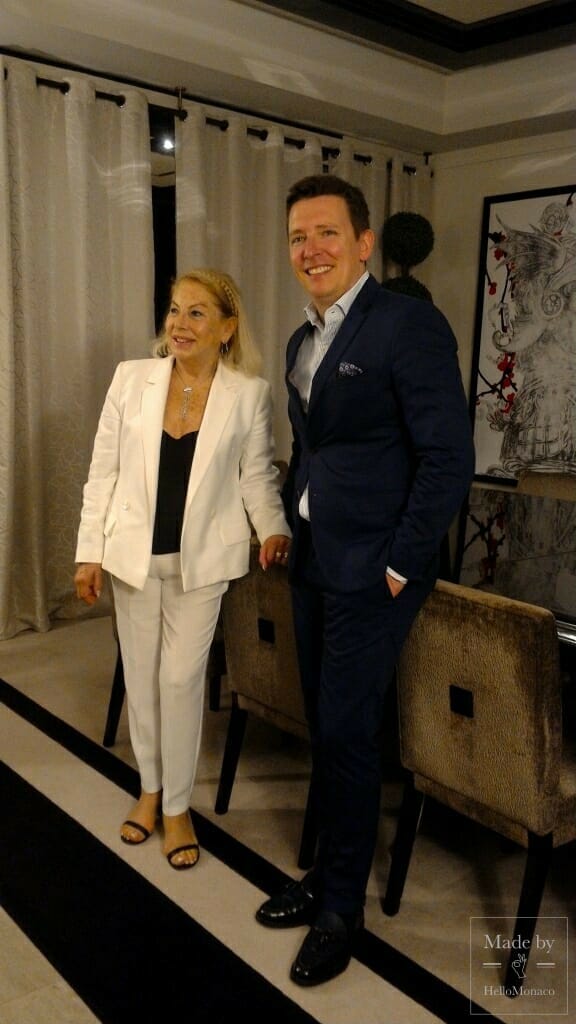 HelloMonaco: What are you planning for the coming months at CREM?
CD: «Some interesting visits, next autumn, including the Conseil National de Monaco, the Monacair helicopter-service company, the Métropole Hotel underground innovative power plant and the cetaceans Pelagos Sanctuary easily accessible from the Principality with a little cruise. There will be, then, some technical conferences held by major speakers such as Marie-Pierre Gramaglia, Ministry of Equipment, Environment and Urban Planning. And much more without forgetting professional workshops, talented musical performances and regional gastronomic and wine tasting (next one will be about the Italian cuisine)».