Latest news
"Light Us Relay" was launched from the Principality to reinforce its strong eco-message in view of COP24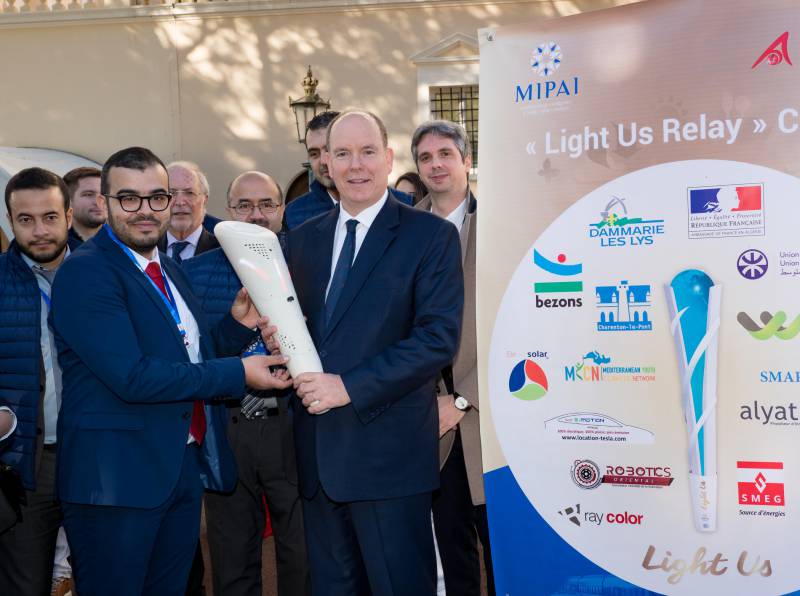 «What you choose to do has got to be something that you're passionate about…», highlighted Steve Jobs, an iconic figure of modern times. Who knows if he was thinking about the "green revolution" that has so rapidly expanded worldwide despite any form of scepticism.
Since when the United Nations adopted the 17 Sustainable Development Goals in September 2015, the world decision makers have been debating on how to reduce greenhouse emissions taking concrete actions at local level within Conferences of the Parties (COP). This set of social, environmental and economic targets to be achieved by 2030 at international level consider Climate Change a severe menace for the preservation of all Planet ecosystems, as pointed out by António Gutierres, 9th UN Secretary General.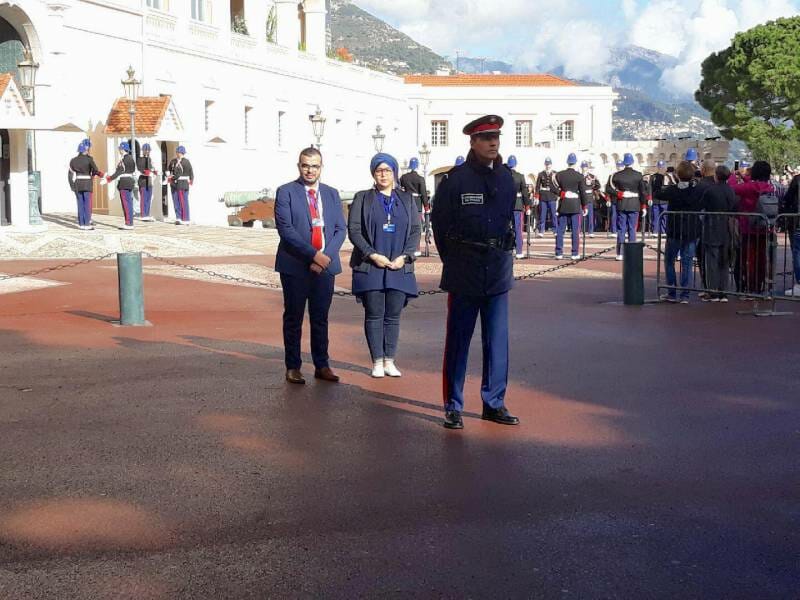 An unprecedented real risk mainly human (95% of certitude) that may cause ocean level rise and global warming as direct consequence of CO2 emissions (annual +54% referring to 2002-2011). Shall we remain non-active or join together to mitigate its drastic effects?
The Mediterranean Intelligence and Public Affairs Institute – MIPAI, promoting multi-level sustainable actions, has moved from words to deeds conceiving "Light Us Relay" (@lightus21), a "Marathon" of clean branded vehicle carrying a very special COP LED Torch embodying the 1992 Rio Declaration, the Kyoto Protocol and all subsequent COPs on climate change, based on the historic 2015 Paris Agreement. Hence, it represents the true essence of Sustainable Development.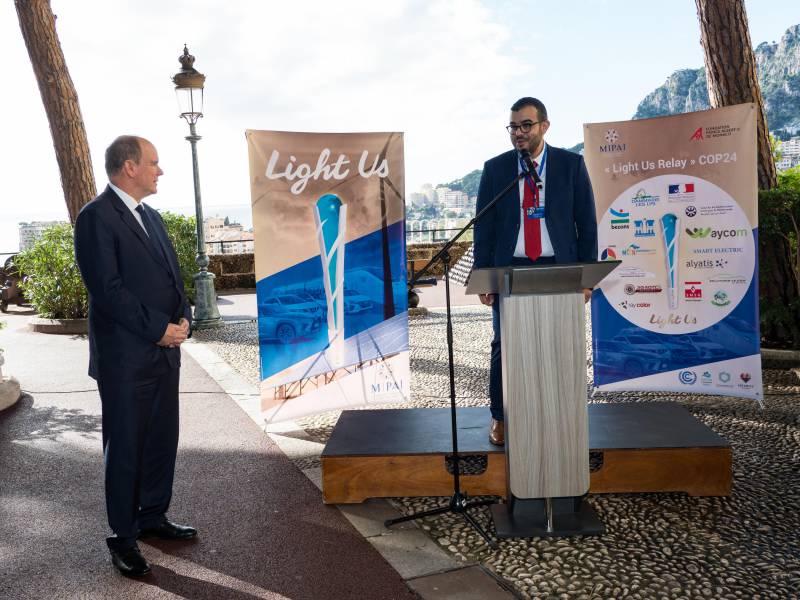 On Saturday 24th November, around midday, all international crews made of young participants were excited to start from Place du Palais just after the Changing of the Guard, under the watchful eyes of a selected audience and tourists visiting Monaco-Ville. In the presence of H.S.H. Prince Albert II of Monaco and H.E. Bernard Fautrier, Ministry and Vice-President of the Prince Albert II of Monaco Foundation, symbolically kicked off the eco-race leading to Katowice (Poland), final destination where the COP24 United Nations International Conference on Climate Change (@COP24) will take place from the 3rd until the 14th December 2018, gathering the most influent decision makers to debate on major environmental issues. Besides electrical cars, a special "Light Us Relay" delegation moving by train is a new addition this year to diversify Green Mobility.
The Prince Albert II of Monaco Foundation welcomes with great pleasure this initiative strongly promoted by new generations coming from all parts of the Mediterranean basin and other European friendly Countries. «The dramatic increase of climate devastating phaenomena we are witnessing is pushing us more than ever to advance negotiations on environmental and climate issues in order to increase and raise public eco-awareness among populations and local institutions to reduce visible impacts on the Planet footprint by boosting low-CO2 economies», pointed out H.E. Bernard Fautrier at the opening ceremony underlining the need for urgent action to be achieved collectively, no matter from our geographical origin or political boundaries. A clear message from younger generation to use clean mobility means a lot and give much hope for the future.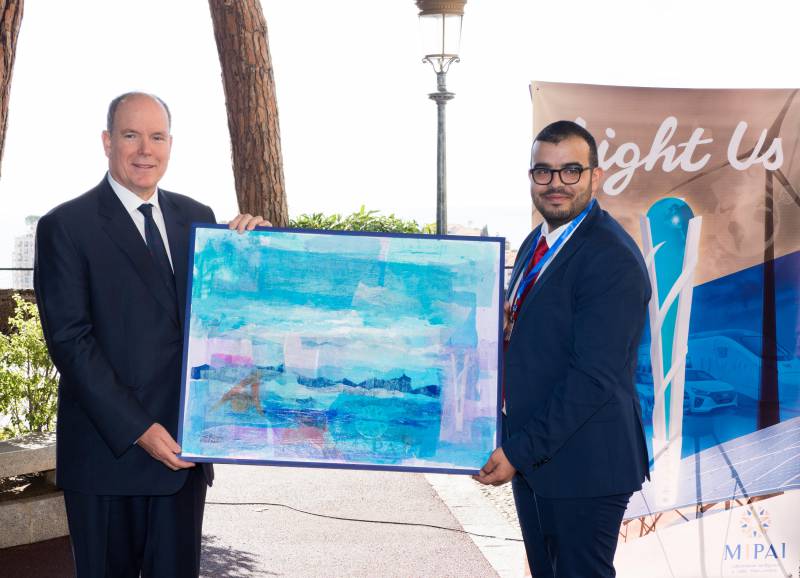 Eco-Communicating more than competing! A win-win engagement, to which anyone can join by becoming a member, whose main goals are to spread out eco-awareness with special regard to new generations through Social Media and a series of open debates involving major schools all along a more than 5,000 km tour passing through Genève (Switzerland), Paris (France), Brussels (Belgium), Wien (Austria) Monaco and Bonn (Germany), the previous COP's location.
«It is really amazing being here in Monaco to inaugurate such an important adventure starting by train tomorrow (25th November 2018) at Nice railway station», underlined Jakub Duda, member of the "Light Us Relay" Polish team.
«I do hope that Poland will take the advantage to improve its environmental policies while hosting the COP24», underlined Paweł Słowiński (participant to 2018 "Light Us Relay"), specialised in eco-mobility with PhD on train transport safety at the Politechnika Śląska in Katowice, referring to the Polish coal overuse to produce electrical energy at the expense of renewable sources of energy that is causing a high mortality rate for air pollution. Fortunately, something started to change by reconverting coal mines in tourist attractions.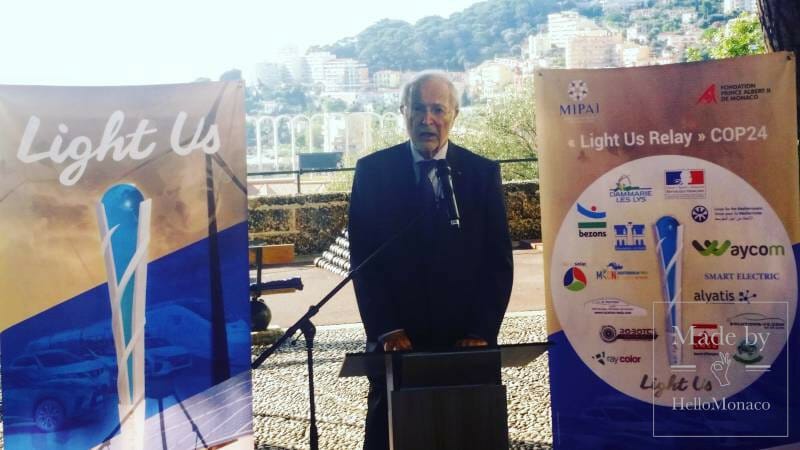 "Light Us Relay" is then much more than a simple sport competition as Ayoub Makhloufi (A.M.), President of MIPAI, explained to HelloMonaco.
HelloMonaco: Mr Makhloufi, after two successful editions started in October 2016 on the occasion of COP22 at Marrakech (Morocco), "Light Us Relay" confirms its success in 2018, which are the major strengths of this edition?
A.M.: This year we really would like to prove that it is possible to travel in a different way. Whereas in the previous two editions only electrical cars took part to "Light Us Relay", in 2018 a simultaneous e-rally by train has been organised involving participants from the whole Mediterranean Region and surroundings. We introduced this new means of transport to show the world that there are not only cars in mobility. This eco-awareness "caravan" (as we named it) from Monaco to Katowice will involve middle and high-schools to debate on the most relevant climate issues. The core value of this initiative is to prove that it is possible to change our lifestyle (towards a more sustainable one). The photovoltaic and Intelligent "Light Us Relay" Torch symbolizes the full potential of changes.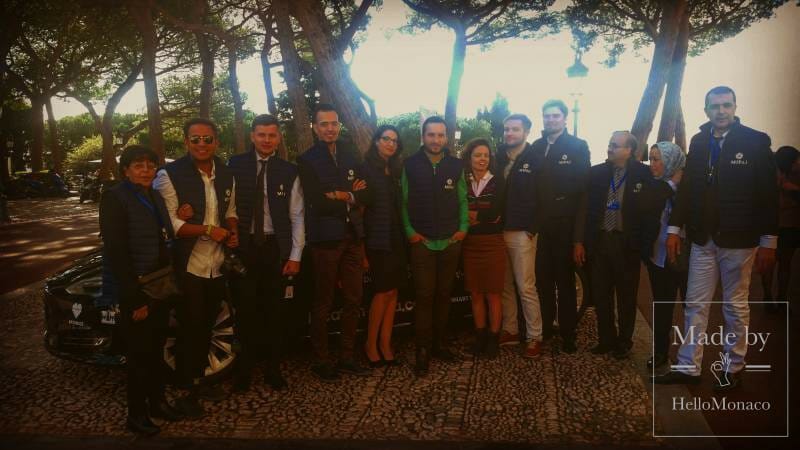 HelloMonaco: why are you defining the "Light Us Relay" LED Torch interconnected?
A.M.: This special Torch, following the Ancient Olympic Greek values, is transmitting sport and human values of coexistence among different cultures. But we are seeking also to make as many people as possible being excited by the idea of carrying it from one Country to another, improving their ecological, cultural and human background. From a technical point of view, it is the result of the combination of three-support-partners, "Supméca – Institut Supérieur de Mécanique" (Mechanical Engineering School) conceived the structural eco-responsibly part; a Paris based start-up, "Golem.ai", realised the artificial intelligence in partnership with the Moroccan "Association Orientale de la Robotique – AOR"; the energy power was developed by "Bein Solar". That makes it possible to communicate with it by posing all questions related to the environment. We can ask to "Light Us Relay" Torch, for example, 'what does the sustainable development mean?' and it will answer you live in English or French. Thus, citizens are informed amusing themselves while being sensitized on climate change.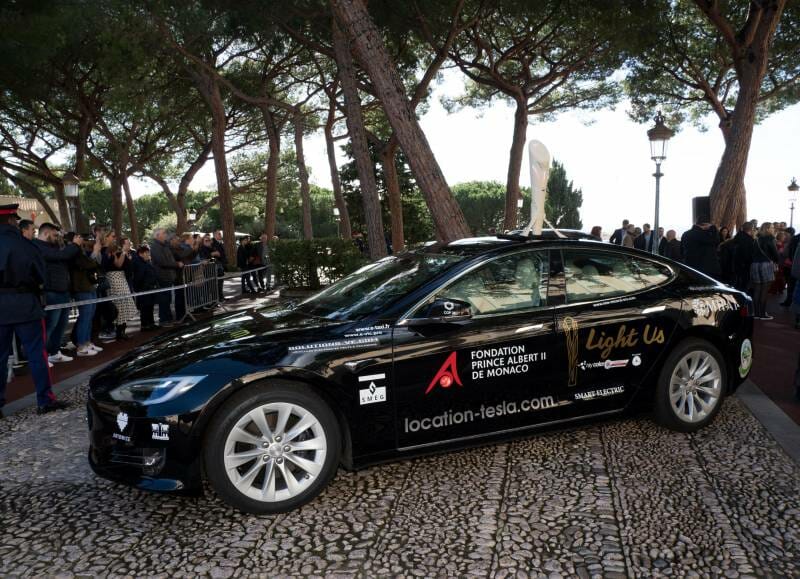 HelloMonaco: Which feedback did you receive from all participants and supporters?
A.M: We were asked to repeat "Light Us Relay" experience by three "Lycées" in Paris area. Most partners told us young people (from 19 until 30 years old) easily increased their eco-knowledge being tutored by other youths speaking the same language on something is concerning all of them:  global warming and sustainable development.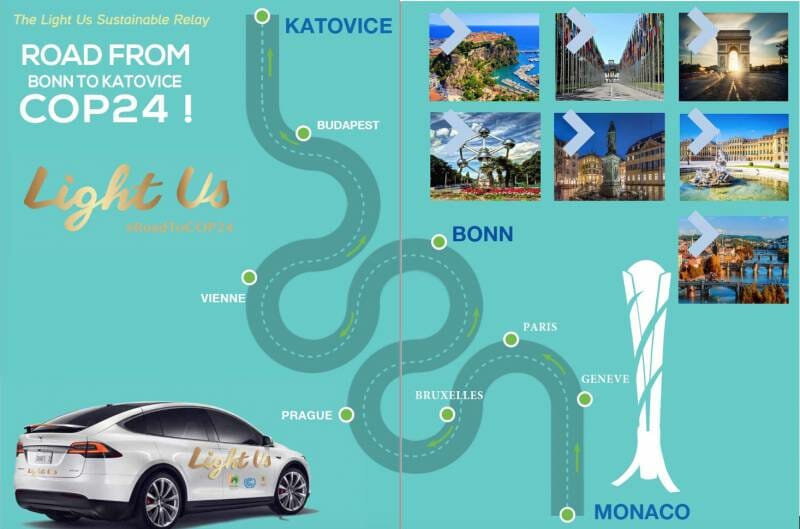 HelloMonaco: if you were asked to sum up in one catch phrase "Light Us Relay" project, what would you say?
A.M.: "Light Us Relay", the beacon of hope for Young People and for a better World.
To know more and associating to "Light Us Relay" please visit the official website: http://light-us.org