Latest news
Living on Top of the Sea: Monaco's Unique Feats of Architecture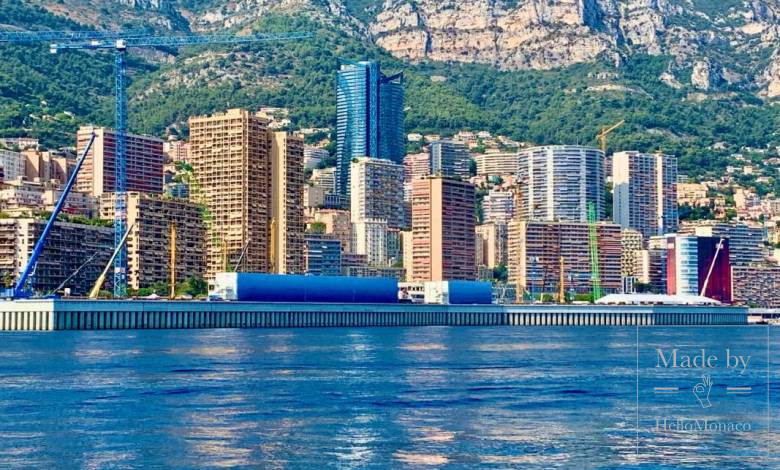 A new architectural guide to Monaco, written by Jean-Philippe Hugron describes the Principality as a laboratory dedicated to density and intensity. From the seafront extension project, to creating basements underground, Monaco's inventiveness in creating space is unrivalled.
Monaco is the world's most densely populated country, with approximately 18,750 inhabitants per km². Its dense population and small size has created unique conditions for creating innovative architecture.
The new, 288 page architectural guide, complete with over 250 cull-colour photographs portraying historical buildings and modern designs blooming across the ever-changing landscape is also a guide to Monaco's unique urban planning style. Design choices from various eras are all found in a pell-mell, improbable and unique collection of constructions of all sizes.
If you can't build upwards, build downwards…
To compensate for lack of land and space, Monaco has been forced to build vertically, horizontally on top of the sea and also underground. The wastewater treatment centre, parking lots, numerous tunnels, storage of all kinds and the train station were all built underground. The Principality represents more than 3.5 million m3 of underground infrastructure. This strategy has also made it possible to free up a maximum of public and green spaces, which constitute more than 15% of the surface of the Principality. According to Jean-Philippe Hugron, author of the architectural guide, no other city in the world has such a developed underground urbanism.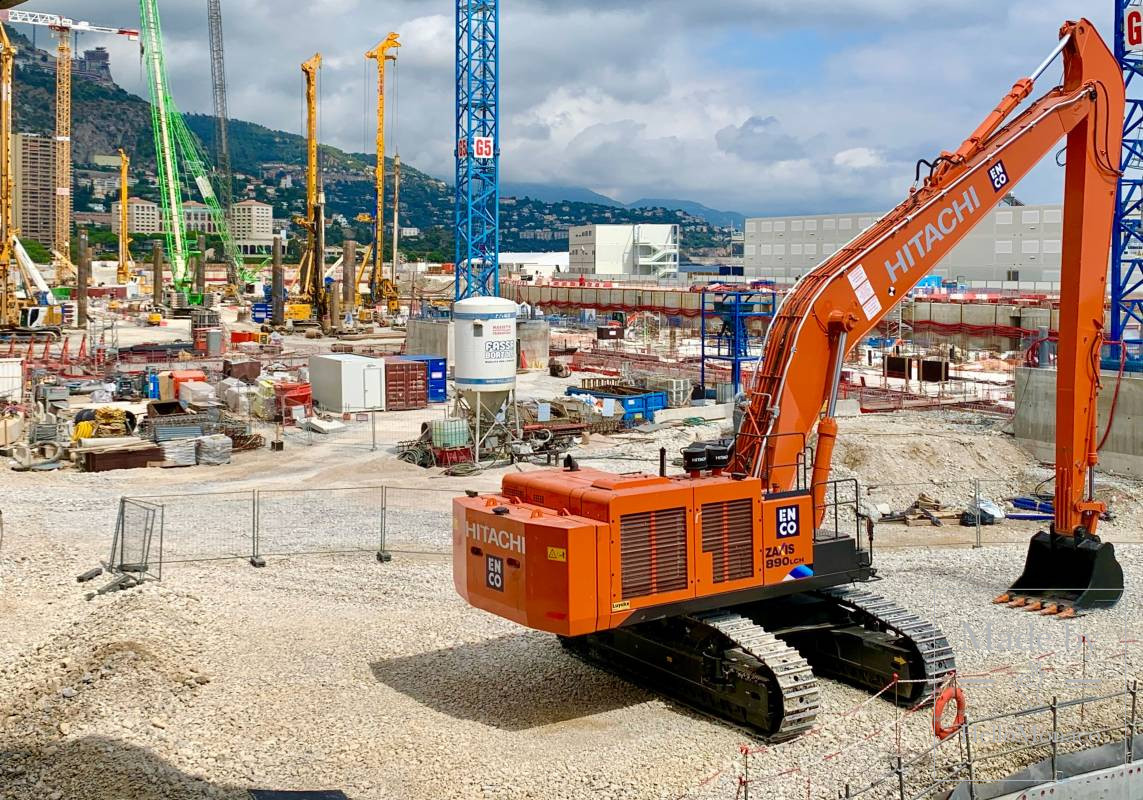 Living on top of the sea…
The extension of a territory onto the sea or a body of water is not a rare phenomenon. It exists in Japan, the Netherlands and the United Arab Emirates. During the Aztec period, the 1300s, Mexico City was initially built over Lake Texcoco. However, in these instances, constructions were carried out in shallow waters, whereas Monaco's extension is over water which is 30 – 40 metres deep. This means that the technical challenge represented by the new Mareterra residential area, expected to be completed in 2025, is utterly unique. Architectural feats like this one are only possible because of Monaco's economy and extremely high real estate prices.
The new guide also invites readers to look at two neighbouring towns: Beausoleil, formerly known as Monte-Carlo Superieur, and Roquebrune-Cap-Martin. The book was imagined as an architectural walk following in the footsteps of Charles Garnier, Louis Notari, Kevork Arsenian, Jean Ginsberg, Jean Badovici, Eileen Gray and Yvonne Le Corbusier, the Monegasque wife of the modern master.
From the luxurious villas of Beausoleil to the prestigious palaces of Monaco, the 116 entries in the guide, 17 short thematic essays and 22 biographies are an invitation to discover the immense and little-known history of architecture in the second smallest country in the world.
'Guide d'architecture Monaco' by Jean-Philippe Hugron is available for purchase from DOM Publishers for €38.