Latest news
Mayor announces Improvements on Port Hercules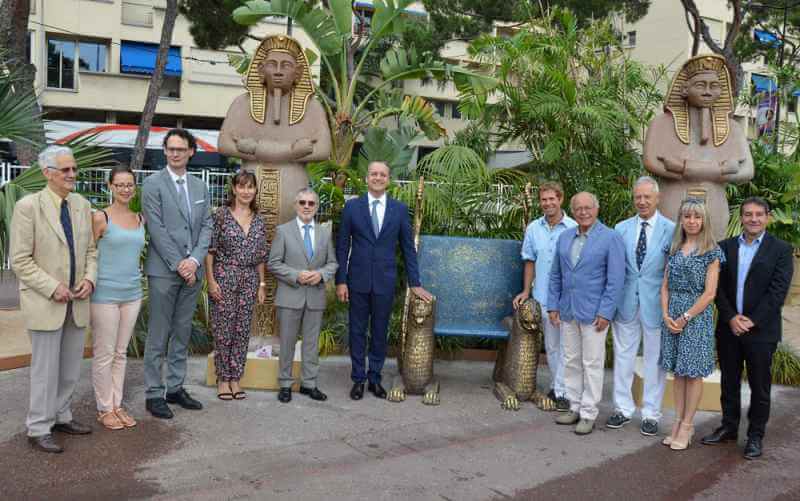 Summer events along the port Hercules were a big hit among locals and tourists in Monaco, but one thing was missing. There was no children's entertainment this summer on the Hercules harbour. But that's all about to change, according to the mayor, who announced a new, free park for children in 2019 along with other ideas to improve the harbour.
More awnings for shade, games and carnivals for entertainment and a new space dedicated to children will all pop up along the harbour in summer 2019. The free park and games for kids project will fill a much needed gap for young children, who do not have much to do in the afternoons in Monaco. There isn't much aimed at kids in Larvotto and having to travel to Fontvieille, a quite isolated neighbourhood, can be inconvenient for many families. The new park promises to be aesthetic, ecological and fun.
The Egyptian decor in honour of the Gold of the Pharaohs exhibition along Port Hercules was a huge success this year. Mayor Georges Marsan believes the collaboration between the Principality and the Grimaldi Forum works well and is looking towards 2019 by announcing the renewal of the partnership with the Grimaldi Forum. On the agenda: an exciting summer exhibition dedicated to Dali.
The exhibition of Egyptian treasures brings together more than 150 masterpieces from the Cairo Museum, discovered in the royal tombs of Egypt. There are still a few days left to admire the exceptional collection of jewels, vases, bracelets, pendants, sarcophagi and gold-plated furniture; the exhibition runs until 9 September. However, 'The Gold of the Pharaohs' left the port Hercules on Tuesday, after the official closing of summer events at the town hall.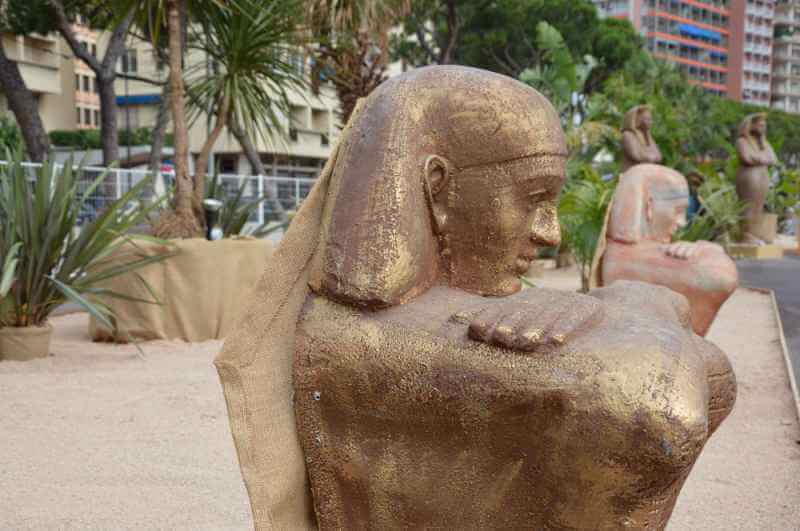 A record-breaking amount of people attended the Egyptian exhibition at the Grimaldi Forum, which is encouraging to their mission: to make the port Hercules public and encourage people attend exhibitions at the Grimaldi Forum.
This year, people complained that there were not enough refreshments available along the harbour, although there was one stand set up with the Nautic association. A call for applications will be launched shortly, which means that there will be new kiosks next summer. Many events take place at the port throughout the year, including private events on the North dock.  However, construction developments continue for the future automobile museum, which is unfortunately experiencing a one year delay.
Fireworks and the street-art event UPAW will take place again next summer, promises the mayor, who is optimistic about the future. Early next year, work will begin on the Kennedy dock, for the 'Le Temps de Vivre' club, there will be the new museum and the Yacht Club. Within three or four years, the port will be metamorphosed into a wonderful place to spend summers in Monaco.