Latest news
MC State news: Reception at Monaco's Embassy in Portugal to mark the anniversary of H.S.H. the Sovereign Prince's accession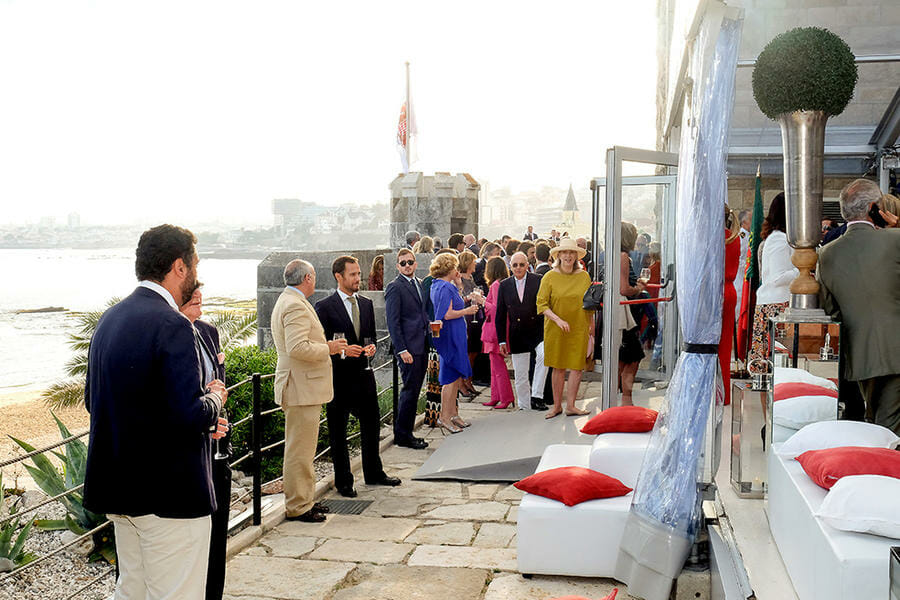 Reception at Monaco's Embassy in Portugal to mark the anniversary of H.S.H. the Sovereign Prince's accession
On the thirteenth anniversary of H.S.H. the Sovereign Prince's accession, H.E. Mr Henrique de Polignac Mascarenhas de Barros, Monaco's Ambassador to Portugal, and Ms Diane de Polignac de Barros, the Vice Consul, gave a reception in the impressive setting of the Forte da Cruz castle and fortress in Estoril recently.
Some 250 guests attended the reception, including representatives from the President's Office, the Portuguese Government, the Assembly of the Republic and the Ministry of Foreign Affairs. The diplomatic corps accredited to H.E. the President of the Portuguese Republic was represented by more than 30 ambassadors, including the Apostolic Nuncio (Dean of the Diplomatic Corps) and the French Ambassador. Also in attendance were the Chief of the General Staff of the Portuguese Armed Forces, representatives from the Office of the Mayor of Lisbon, the Mayor of Cascais, commanders from the Lisbon and Cascais police forces, and many high-profile Portuguese personalities.
Bibliomer: raising awareness of major environmental themes among beach users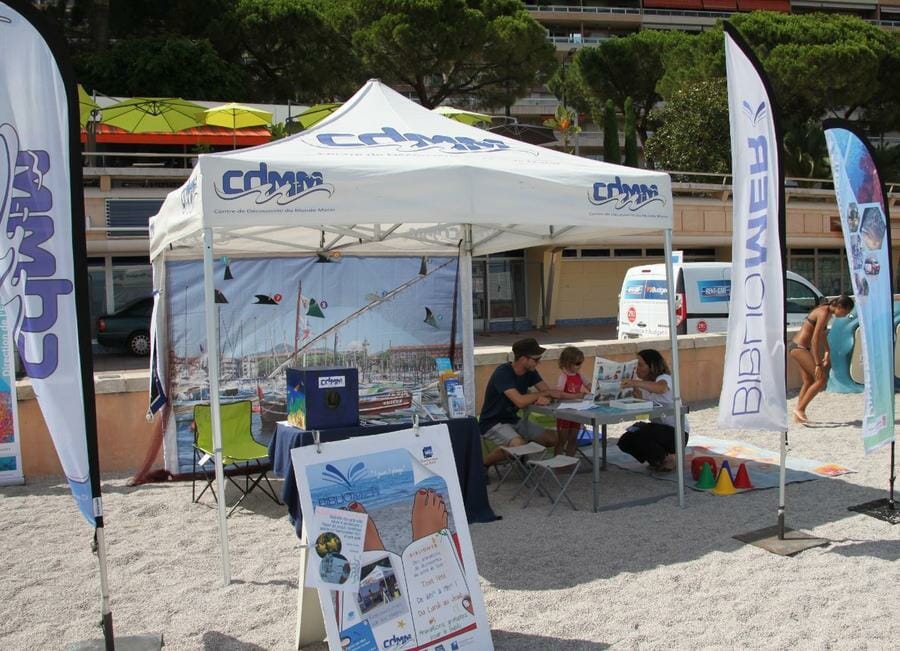 In collaboration with the Centre de Découverte du Monde Marin (Centre for Maritime Discovery), the Department of the Environment is organising a marine environment awareness-raising event for the general public. The event took place on Larvotto Beach on Tuesday 25 July and will return on Monday 7 August, between 4 pm and 7 pm.
"Bibliomer", an entertaining mobile library, is travelling to the various beaches along the Côte d'Azur throughout the summer. Last year, it offered an opportunity, including for young children, to learn about the riches of the Mediterranean Sea, particularly in coastal areas.
This year, the emphasis is on fun. Activity leaders will be presenting workshops on fishing, observing cetaceans and managing waste. Activity books, reading books and lots of prizes will be on offer.
For more information, contact: environnement@gouv.mc
Source: en.gouv.mc/energy-transition.gouv.mc