Latest news
MEISSEN for Dynamiq: German craftsmanship meets Italian boutique yacht brand and other yacht news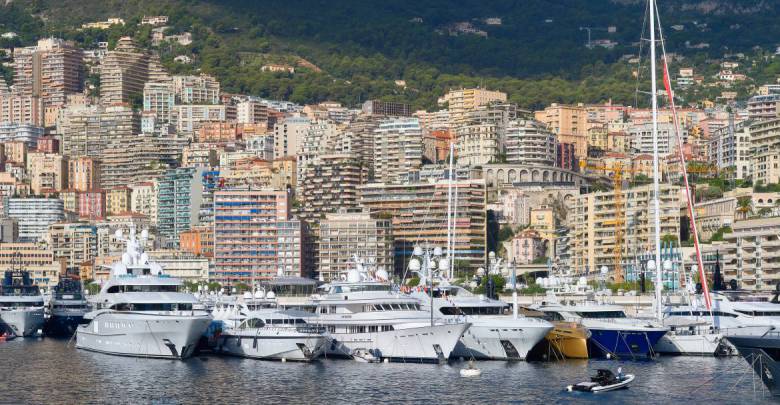 We selected for you top 5 yacht stories of the last week at Yacht Harbour.
MEISSEN for Dynamiq: German craftsmanship meets Italian boutique yacht brand
Dynamiq starts the New Year with exciting news and we are proud to announce a collaboration with the oldest and one of the most prestigious porcelain manufacturers in Europe: MEISSEN in Germany was founded in 1710 and is renowned around the world for its centuries of craftsmanship and artistic tradition. 
"Dynamiq's philosophy is to work with the best companies in the industry, and with MEISSEN we are now able to offer their beautiful porcelain to our clients," says Paola Gorla, Dynamiq's Head of Interiors. "The Crossed Swords insignia of MEISSEN is synonymous with the highest-quality porcelain and can be seen in the top hotels and on the most luxurious yachts, including Dynamiq yachts in the future."
With two hand-picked collections perfectly fitting the interior style of Dynamiq yachts, the "MEISSEN for Dynamiq" package includes plates, cups, vases and decorative items, which can be further customised for the client by adding the yacht name or initials onto each item. Tailor-made porcelain storage will also be installed on board the yachts for safe storing.
"We are very happy to work with Dynamiq. We definitely share some synergies in innovative design and modern attuned products. " says MEISSEN CEO Georg Nussdorfer. "Our dedicated specialists will be happy to support Dynamiq's client in finding the right porcelain for him or her, as well as further personalising the collections to their needs."
The base price for the full porcelain set of "MEISSEN for Dynamiq" is 26,000 euros. The exclusive package is now available via Dynamiq's Online Configurator.
80-metre superyacht Cosmos behind-the-scenes insight
Over its 40-year history, Heesen has developed a reputation for building cutting-edge superyachts that have pushed boundaries in design, speed and efficiency. From record-breakers such as Octopussy to more recent innovators such as Galactica Star, Galactica Supernova and Home, Heesen's facility in Oss continues to play host to remarkable superyacht projects.
The latest project to draw on this extraordinary heritage is Cosmos, an 80.7 metre aluminium superyacht that is set to push the boundaries even further. With a designed top speed close to 30 knots and an efficient cruising speed in excess of 20 knots, Cosmos will use a development of the Fast Displacement Hull Form (FDHF) coupled with innovative construction and advanced propulsion solutions to set new standards for large aluminium yachts. Although the keel-laying ceremony is due to take place later this year in May, this is not the start of the project – indeed, an extraordinary amount of design and testing has already been undertaken and completed.
The proof-of-concept and testing process has comprised several stages, starting with the base naval architecture of the vessel and its hull form, progressing through extensive computational fluid dynamics (CFD) work and physical tank testing of a scale model, and culminating with the design of the propellers and rudder system. For these aspects, Heesen has drawn not only on the expertise of its in-house design and engineering department but also that of long-standing partners Van Oossanen Naval Architects, and propulsion specialists at Rolls-Royce.
A 3.7m scale segmented model of the yacht was built to use in physical tank tests at the Wolfson Unit in Southampton. After initial data on hydrodynamics, resistance and speed had been gathered, the model has been radio-controlled and self-propelled in order to measure the various bending forces acting within the hull and to prove the Backbone® concept. That provided valuable data for fine-tuning the structural design and to further optimise the construction method.
For such a large aluminium yacht, it is particularly important to know the real forces created by the sea on the hull, not just to meet Lloyd's Register requirements but to exceed those and construct the boat to the highest loads that could be encountered. 
Using the FDHF design and the Backbone® for such a large aluminium yacht requires a slightly deeper keel depth, but this actually brings further benefits. Due to the slightly increased draft Project Cosmos has a very low block coefficient, which means that the underwater body is very slim with nice verticals in the aft ship area, for an optimal flow of water towards the propellers. This results not only in improved performance but also in higher efficiency, ensuring fast cruising with comparatively low fuel consumption.
"Project Cosmos is raising the bar once again not only for Heesen, but for custom aluminium yacht building in general," says Arthur Brouwer, CEO of Heesen. "Both from a technical standpoint and from a performance point of view we are pushing boundaries. Not only has this 80.7m project been designed to reach close to 30 knots, she has been designed for fast, 20+ knots cruising in an efficient manner. The solutions we have implemented to meet all these requirements are once again driving superyachting forward – just as Heesen has done with innovative and ground-breaking projects throughout its 40-year history."
Construction of 32-metre superyacht by Van Der Valk for repeat client
Van der Valk Shipyard in the Netherlands is making excellent progress with the construction of a 32-metre Raised Pilothouse motoryacht, the order for which was placed at the end of 2017. The first details can now be released on Jangada 2, which is being built for an experienced repeat client. Designed in partnership with Nick Top and Guido de Groot, this innovative yacht has a wide range of bespoke elements to match the owner's very specific brief. 
Scheduled for delivery in May 2019, Jangada 2 is the fifth distinctive superyacht in Van der Valk's successful custom-series line and, as the largest to date, raises the bar even higher. The four previous models were the 27.21-metre The Next Episode (2014), the 24.99-metre Jangada (2015), the 26-metre Forum (2017) and the 26-metre Nicostasia (2018).
A reason for the confidence of the Van der Valk team in the future is the significant number of clients returning to the yard for a new build after enjoying their time on a previous yacht. As one of the designers of Jangada 2, Guido de Groot has been closely involved in this project from the outset. 
Some examples of specific requests on Jangada 2 include a minimalistic interior style based principally on whitewashed European oak. The flybridge deck will have an outdoor dining area, a sunbathing space with plenty of loose sunbeds and an all-aluminium hardtop providing ample shade, as well as a smart wet bar. There will be abundant space for the storage of a tender and/or toys, including a crane with a lifting capacity of 800 kilograms. This deck will also feature a handy outdoor helm station. 
The main deck aft will be spacious and inviting, with a wide range of loose furniture. Electrically operated curved glass sliding doors will connect this area to the roomy saloon, which will hold a sofa to port and two Corbusier LC2 chairs. The large raised pilothouse will house a cosy U-shaped sofa as well as the main helm position. Further forward will be a generous, well-equipped galley with lots of storage space, and the deck will also feature a day head. The VIP cabin with ensuite bathroom will be located furthest forward, offering some fine views.
Cetera Yachts to present new Multispace Yacht concept at boot Dusseldorf 2019
A new Italian builder Cetera Yachts will present their new Multispace Yacht concept at boot Dusseldorf yachting show. Cetera Yachts is formed by a team of well known yachting professionals (Francesco Guida, for example).  Key feature of this concept is what the shipyard named "Stretched Liveability" – a division of interior and exterior spaces, maximizing liveability and making more space available. 
Cetera Yachts rearranged the living areas on a single deck level, instead of two or more levels. For example, they decided to locate the salon and guest cabins on the main deck, while usually it's located on the lower deck. Interior and exterior spaces are interconnected by large windows. 
Client will benefit from this concept as the shipyard use high-end raw materials, which means lower production costs and faster delivery, and also because the cabins, for example, are not shaped to the hull forms makes the outfitting process much easier. 
Yacht designer and naval architect Francesco Guida derived inspiration from 'a one-story villa' with many different private spaces, which he has applied to a yacht in order to maximise the use of available space from bow to stern.
Cetera's new range of motor yacht starts from 18.9 meters in length and beam of 5.5 meters, varying hybrid propulsions systems. This type of yacht is targeted at young families, boat-loving singles and superyacht owners looking to downsize. Cetera is already building their first unit, with delivery in summer 2019.
35-meter superyacht CV115 to be launched by Tansu in summer
Turkish shipyard Tansu are preparing the launch of their 35-meter CV115 yacht from Mission Class. The launch is scheduled in summer. Designers created an open deck space of 65 square meters, where an 8-meter tender can be stored, as well as crew tenders and other toys, such as mx bike. Tenders and toys can be deployed by 2,500-ton deck Hydromar cranes. 
CV115 will be built from steel hull and aluminium superstructure and can accommodate 8 guests in 4 guest cabins. On the upper deck, there is master suite with panoramic view. Crew quarters is for 5 people. CV115 is capable of reaching a top speed of 15 knots.