Latest news
Mineral Expo Monaco: Gems, Meteorites and Fossils From Our Planet and Outer Space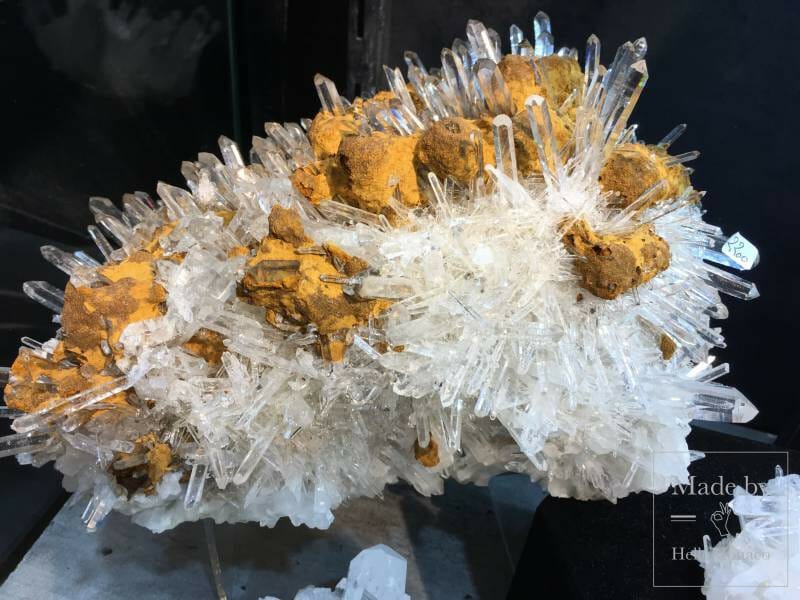 This is the second time the World Institute of Minerals has held its Expo in The Principality of Monaco. Dozens of  exhibitors from Pakistan, Morocco, Spain, Madagascar, Italy, Belgium, Germany, Mexico and also Monaco share their passion and offer real wonders: crystals from around the world, infinitely colourful minerals, shells, jewellery, fascinating precious stones and rare gems, fossils dating back 500 million years (giant ammonites, dinosaur bones, reptiles etc ..), carved and polished stones (spheres and statuettes), and meteorites. Experts are at hand here, happy to identify your own stones without charge. And it's the festive season, what better opportunity than to find original Christmas gifts for your loved ones.
Last year Hello Monaco interviewed the number one dealers in France, Francoise and Gilles Barras-Gautier whose mineral objet d'art display was absolutely stunning. This year we decided to go beyond Earth's boundaries to outer space and interviewed a charismatic collector and exhibitor who has followed his life's passion, Jean-Michel Leveque.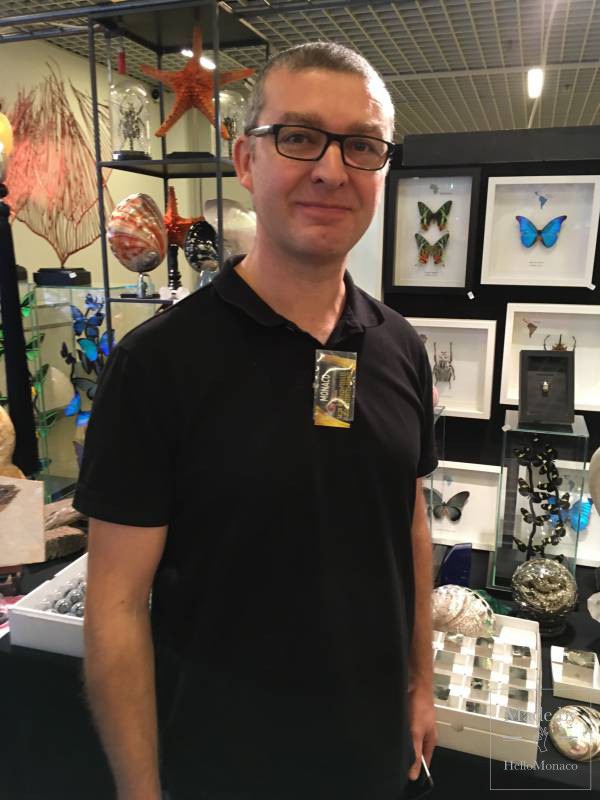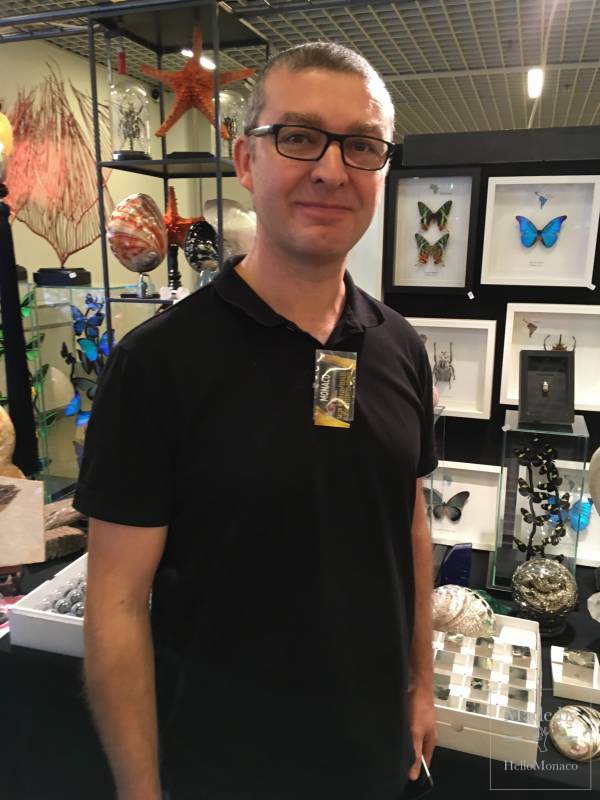 HelloMonaco: You have an amazing selection of exhibits. Which of them are you most passionate about?
Jean-Michel: I get very excited every time I look at this meteorite. It landed in Russia. It could be as much as 5 billion years old. That is older than the earth itself. It boggles the imagination to think that it would have been part of the asteroid belt around Mars and Jupiter when the solar system formed.
HM: How rare is it?
Jean-Michel: It's very special and so rare that meteorites like this are on display at the Natural History Museum in Paris.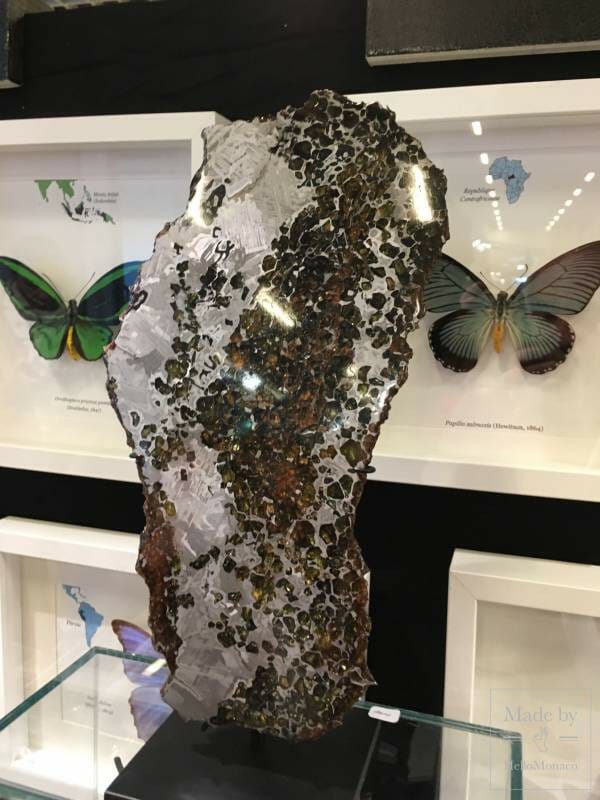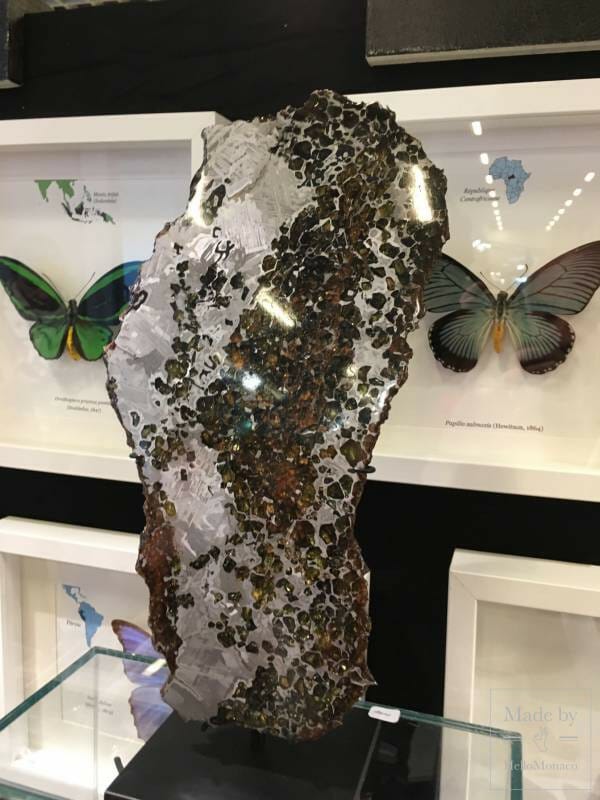 HM: Who can afford to buy unique objects like that. They must command fabulous prices?
Jean-Michel: When I have something very special there is an "A" list of clients who wait for them – top institutions and VIP collectors.
HM: Are there VIP collectors in Monaco?
Jean-Michel: Yes, though their names are confidential. When you visit the great Monaco institutions, including the Yacht Club of Monaco and Private Banks, you will see fabulous objects d'art that originated from the World Institute of Minerals. Interior designers go wild for the most unique pieces to go on display at the Principality's premier institutions. And the most priceless watches use rare meteorite in their unique casements.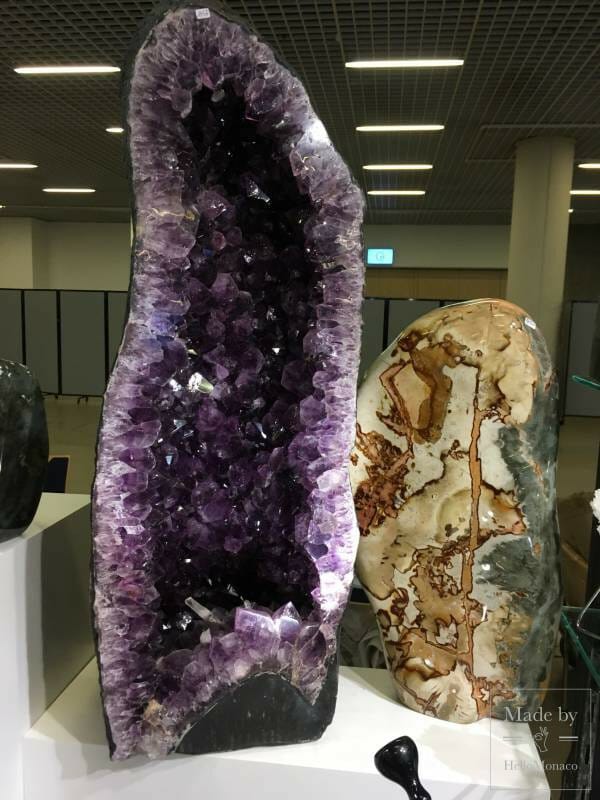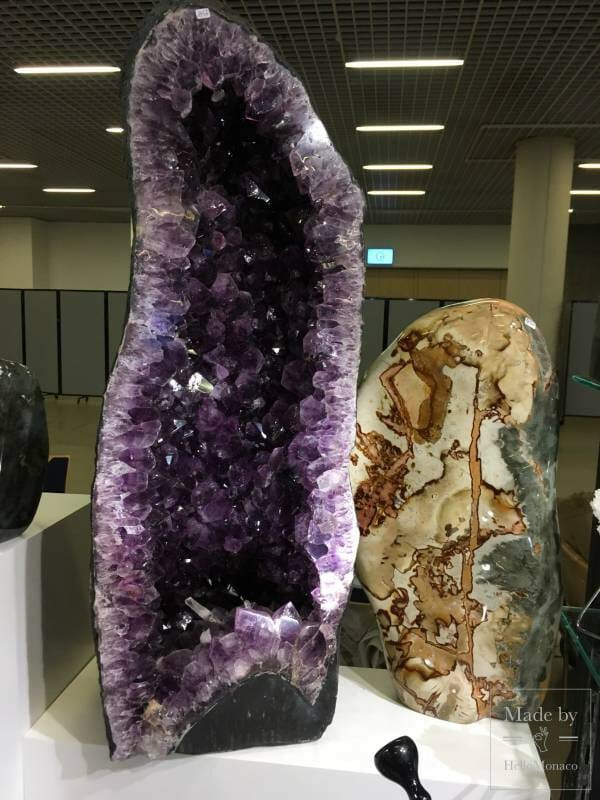 HM: This is an Expo of rare minerals and gems – but you have much more here on show.
Jean-Michel: Rarity is what excites me. So to me a rare butterfly and a rare meteorite are the same. Whenever I find something extraordinarily rare I will also find a passionate client in the world for it, in Monaco, in Russia and in China, for example.
HM: Tell us about your rarest butterfly.
Jean-Michel: Gynandromorph. That's a big name, I know! Do you know what it means? It is an extraordinarily rare genetic mutation. The butterfly is both male and female. To capture and preserve something so rare is close to a miracle.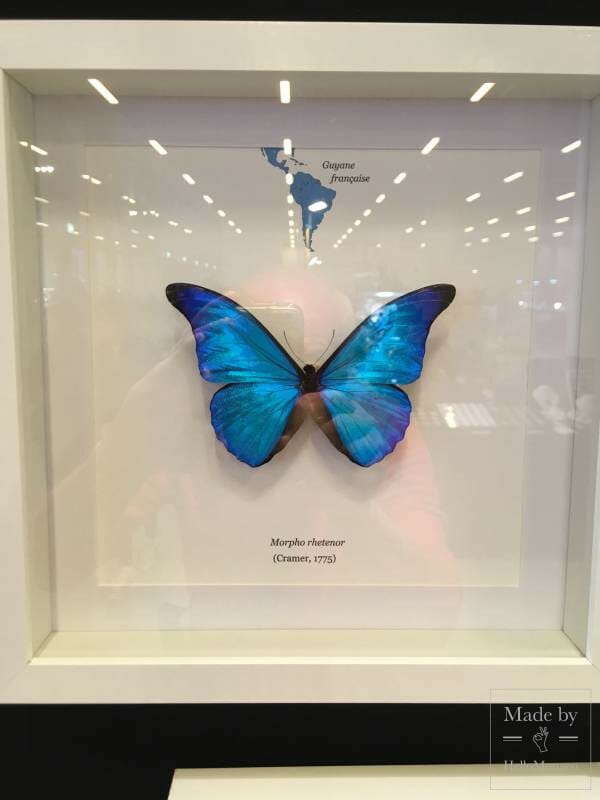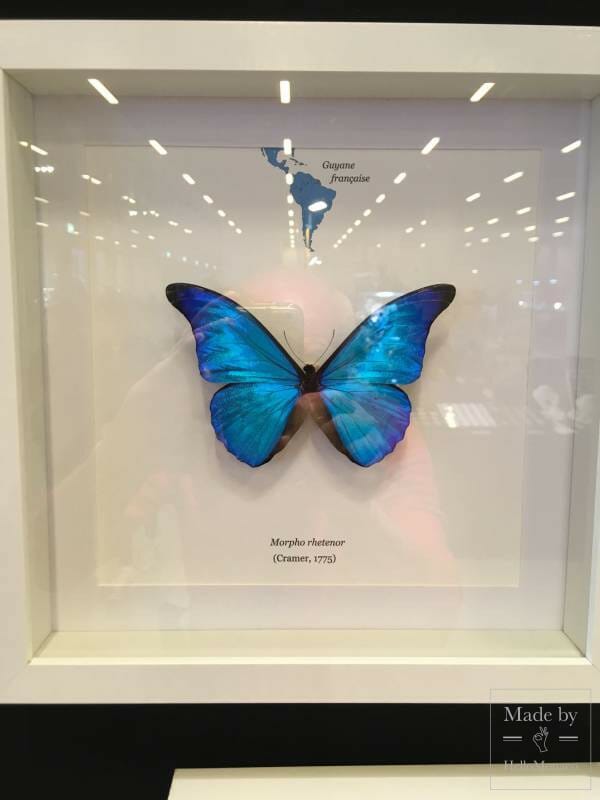 HM: You have many butterflies here with wings of extraordinary colours. That blue colour is astonishingly striking.
Jean-Michel: You noticed! That is accepted by experts as the purest of all the range of blues. It is spectacular. A gentleman in Monaco saw it, took a photo of it, and I am sure is trying to have his next Rolls Royce delivered in that colour! Nature goes one further though. The wings are not blue at all. Nature has given the wings the ability to refract light. That is why the blue you see from the spectrum via its wings is so pure.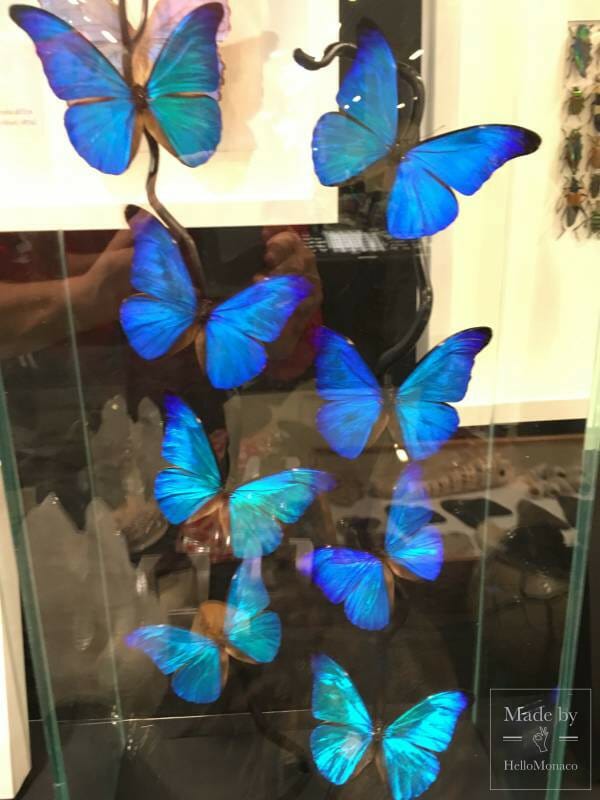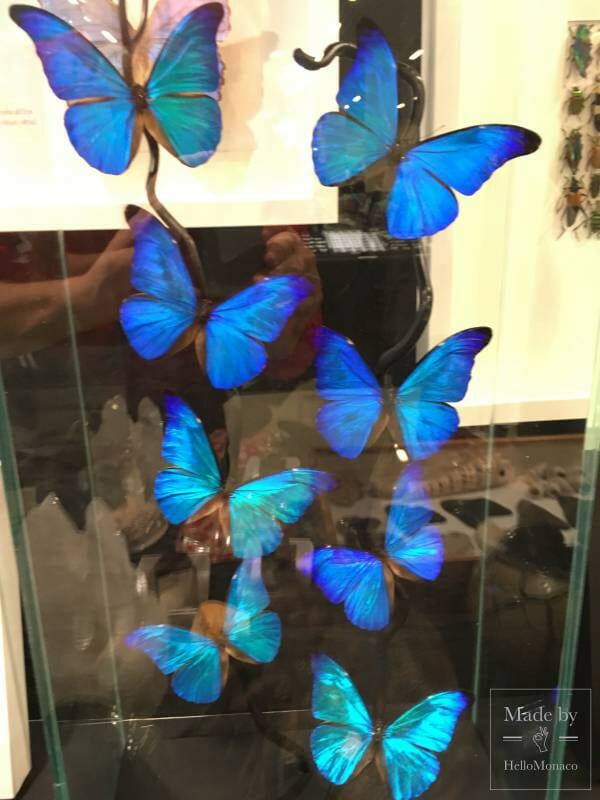 HM: Of all the places in the world you can exhibit, you have chosen to be in Monaco. What is special about Monaco to you?
Jean-Michel: You could say Monaco is in my blood. There is a very special connection because the Grimaldis were the also the rulers of my home town Longjumeau near Paris. It goes back to Honore IV in the 1700s who married Louise d'Aumont-Mazarin.
The red and white colours of the Grimaldis are prominently displayed in our town. For the citizens of Longjumeau, Monaco is special.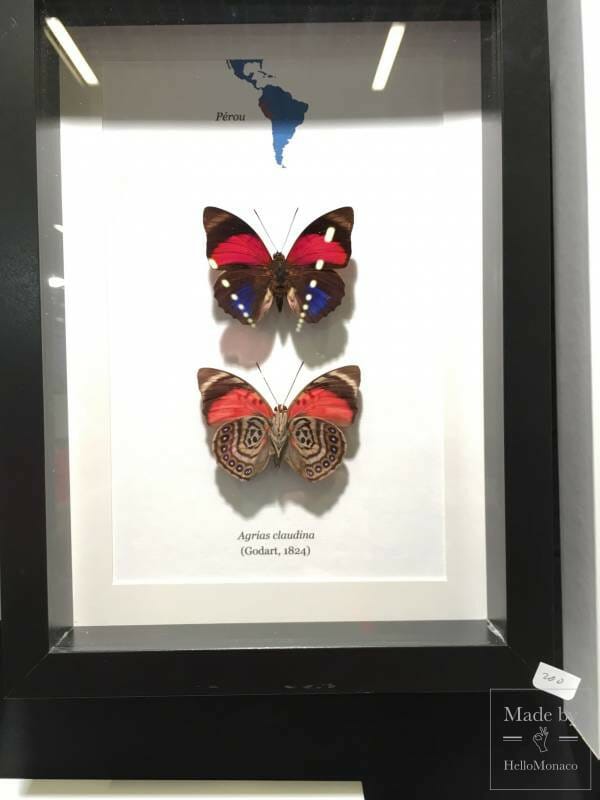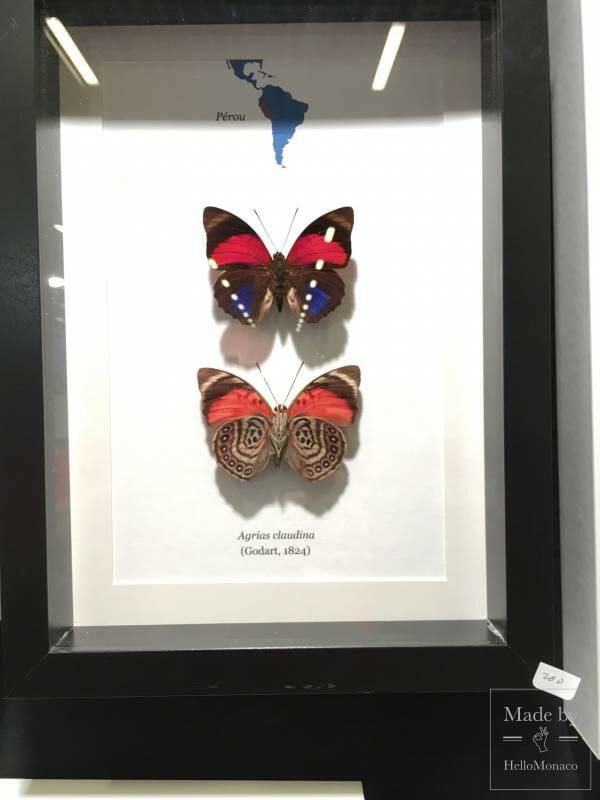 HM: There is a special glint in your eye when we mention our Principality. Tell us more.
Jean-Michel: History is one thing, but the relationship with Monaco came alive when Prince Albert in person came to visit Longjumeau. I love science and I love biology. Prince Albert I, the current Prince's great grandfather was a scientist and Prince Albert II's passion for the environment resonates with me. In Longjumeau we have a special honey that is important for bio-diversity. We presented Prince Albert with some.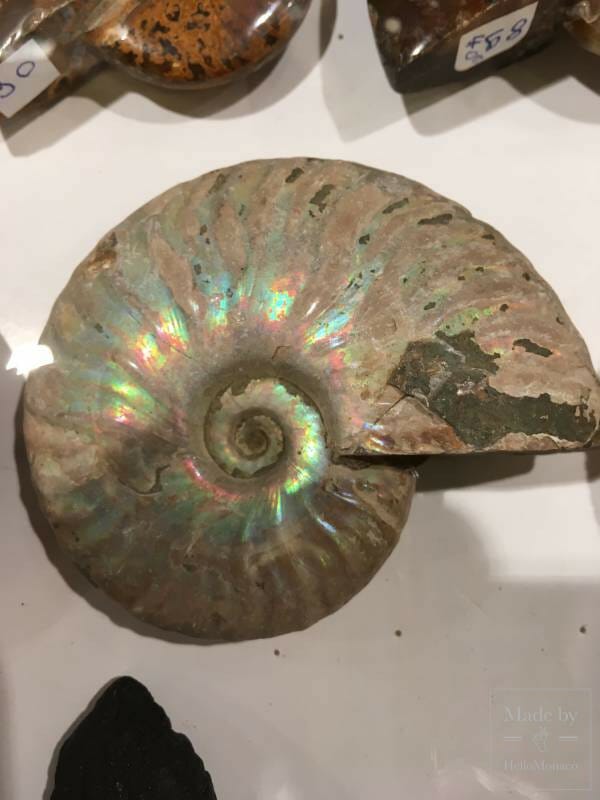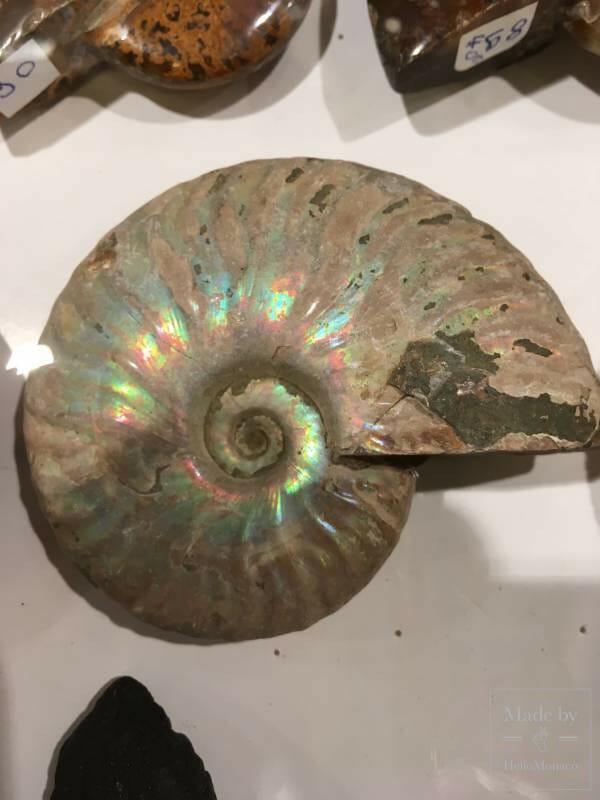 HM: How do you become a global expert in Meteorites and Rare Butterflies? Can our children do the same?
Jean-Michel: Yes – because I started collecting purely from natural curiosity at 9 years old. Later on I became a bio-chemist. But my curiosity for collecting never left me. And then Carpe Diem – Seize the day. It happened sort of by accident and wealthy collectors found that I had rare specimens. And here I am.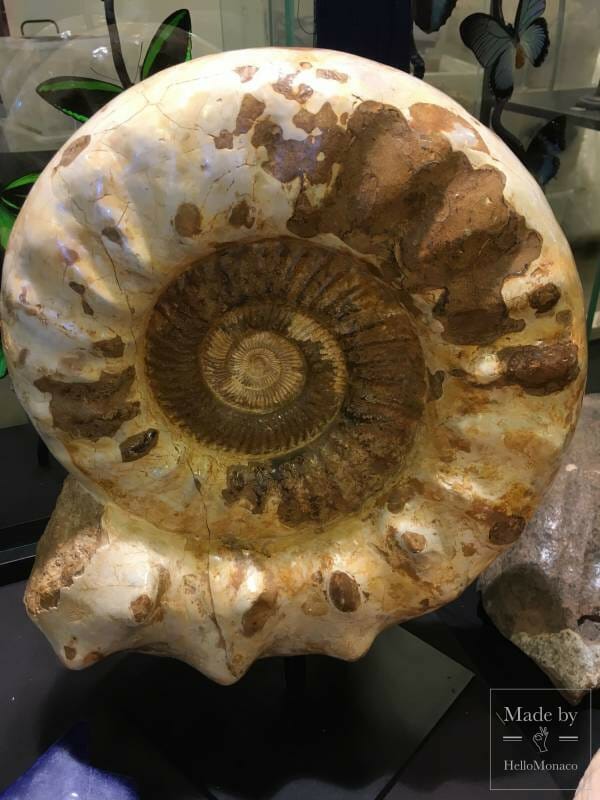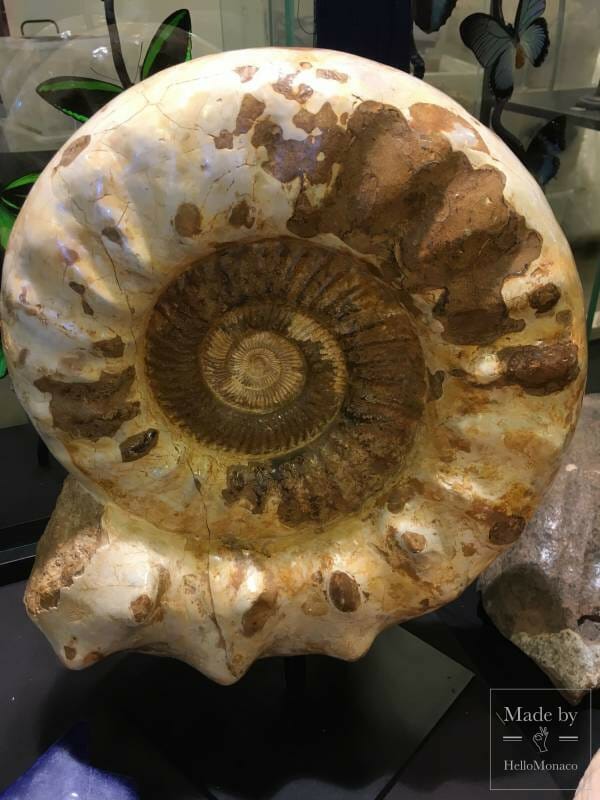 HM: You have marine fossils that are beautiful objets d'art on display too.
Jean-Michel: There is a love story about them, a film called Ammonite just about to be launched starring Kate Winslet and Saoirse Ronan inspired by the life of fossil hunter Mary Anning in the 1800s hunting in the Jurassic cliffs in England. But the rarest of Ammonite, which bears a similarity to rare opals, comes from Canada. It is another one of my passions.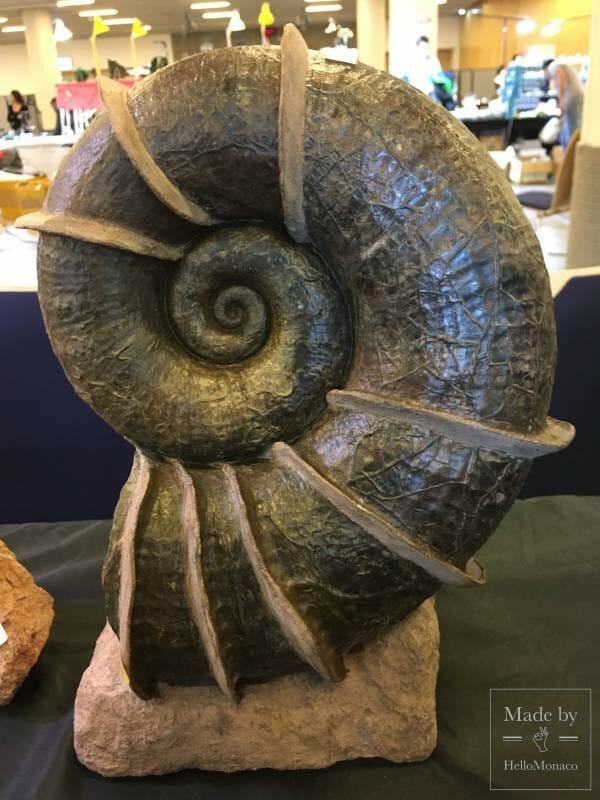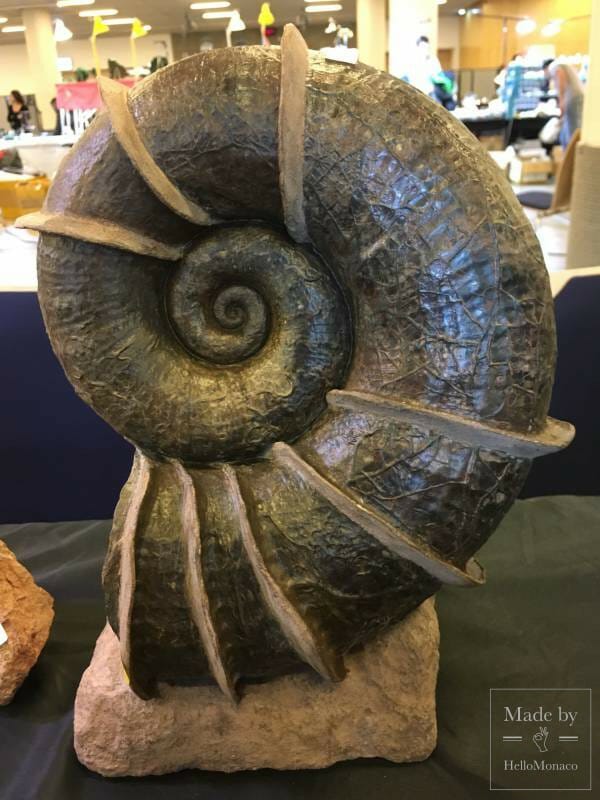 HM: Back to rare objects from Space. They say, after the moon, that man will land on Mars next. That's where your meteorite originated isn't it?
Jean-Michel: Mars rock is very rare. And it is reflected in the price. There is a very rare specimen, I believe it is of between three and four kilos, that is worth many millions of euros. 
HM: When future Monegasque astronauts land on Mars they will have a new golden business opportunity then!

Meeting people like Jean-Michel and discussing their life's work is as enjoyable as seeing the extraordinary displays themselves. Go and talk with them – it's fun. Go for the camaraderie. You will enjoy talking to these special people – their enthusiasm rubs off.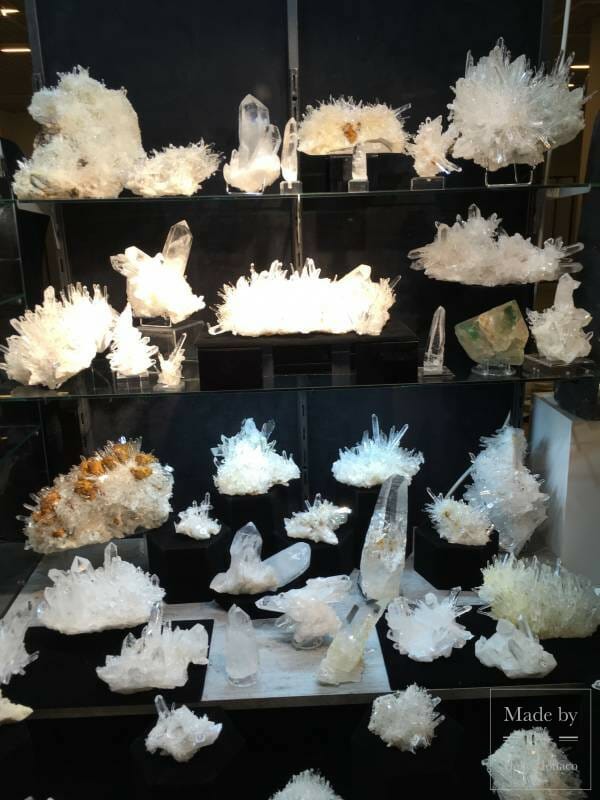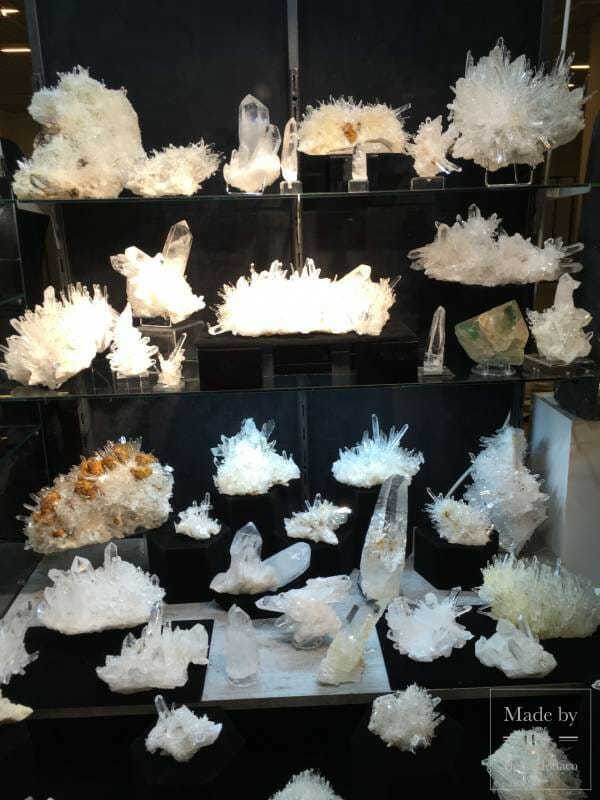 Visit – and taking the kids is a must. It is an educational goldmine, surprisingly rich in natural stimulation for children. You will find both you and your kids exposed to a journey through the world's history and continents. Rare crystal formations from Brazil, slightly scary centipede fossils from Morocco, dinosaur bones from the Western Sahara, superb aesthetic crafted objets d'art made from minerals from India, rare gems from Mozambique and Kenya. The geographical journey continues almost endlessly as does the historic one: including prehistoric tools and weapons, stone age axes and arrows and literally "out of this world" the opportunity to explore outer-space via meteorites from Mars or the moon.
It is impossible not to pass things that are exotic, strange and wonderful, even as you leave. Begs a second visit which at 5 euros is extraordinary family entertainment.