Latest news
Modern Signs installed on A8 Motorway towards Monaco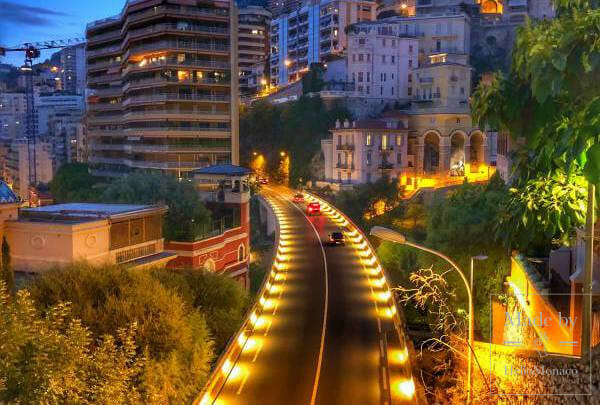 If you've driven along the A8 motorway between Nice and Monaco at night, you may have noticed construction work at the exit of the Borne Romaine tunnel. Vinci Autoroutes has begun work to modernize the signage to the Principality and Italy.
Two large gantries, which will span the 3 lanes of the A8 motorway are being constructed to support the new signage. The first will be positioned just after the tunnel exit and the second will be just before the Monaco exit. These gantries will display signs indicating directions, as well as a screen for various messages, such as speed limits, construction works and traffic conditions.
"A strategic transport axis, the A8 motorway contributes to the vitality of the economic fabric of the Alpes-Maritimes, and promotes its growth on a European and international scale. In 2016, VINCI Autoroutes is invested €64 million in more than ten operations between Fréjus and the Italian border to improve daily mobility and strengthen the environmental integration of its infrastructure," states Vinci Autoroutes on their website.
The company is no stranger to the area, having undertaken many projects along the A8, in the Principality's vicinity. In fact, Vinci Autoroutes built the Borne Romaine tunnel in the first place. Inaugurated in 2016, the 755 metre-long tunnel eases traffic towards Nice and Italy direction on three lanes. The tunnel took three years to complete and cost 60 million euros.
In November, the first foundations to support the new gantries were poured. Workers are currently digging out the rock face on the right-hand lane to support the other foundation, which will support the second leg of the gantries. The next phase begins this month: the construction of a wall to support the excavated embankment. During construction, the speed limit at night has been lowered to 70 km/h near the construction site. The two gantries will be installed in the spring, and will require a complete shutdown of that section of highway overnight.
Vinci Autoroutes has also recently launched a project to modernize 11 out of the 23 rest areas in the Escorta network around Monaco. On the A8, the areas of La Scoperta, Beausoleil, Bréguières Sud, Esterel, Vidauban and l'Arc will be modernized (as well as Le Liouquet and Plaines Baronnes on the A50 and La Chaberte on the A57). Cost of the operation will be around 40 million euros.
Rest stops help provide much needed breaks for drivers and help stop accidents due to tiredness. The revamped rest stops will have larger car parks (about 10% more spaces for cars), green spaces with more local species, upgraded fuel pumps at certain gas stations, new electric charging stations and play areas for children.