Latest news
Monaco AMWC 2019: at the service of eternal beauty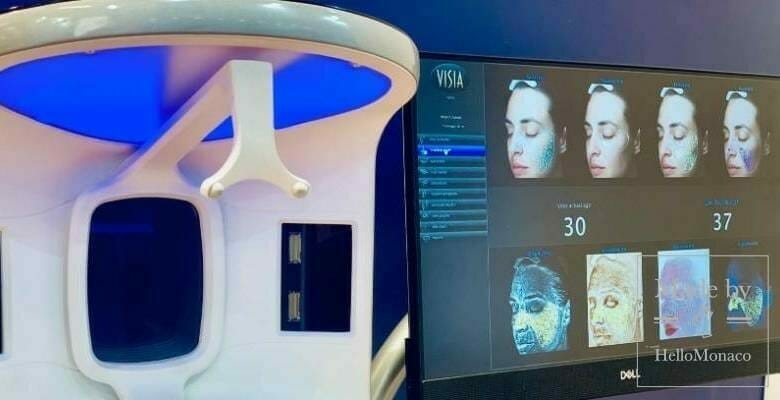 Nowadays, no matter how old we are, we all want to look healthy and delay the signs of aging as much as we can. The World Congress of Aesthetic and Anti-Age Medicine, which took place in the Grimaldi Forum on April 4-6, 2019 under the high patronage of Prince Albert II, looked into these key issues.
Cosmetologists, aesthetic surgery experts, distributors from all over the world have flooded the Principality to share their B2B experience and, of course, present this year's new developments through their unique workshops and lectures.
HelloMonaco attended the congress and was rather overwhelmed by the abundance of new products and technologies. New scientific research is making unnecessary both injections or surgery to rejuvenate the skin of your face and hands. Certain brands are now selling biorevitalization concentrates that penetrate the skin as efficiently as a needle, but avoiding any pain and need for rehabilitation. These products are therefore suitable for the skin of both older people and children. This is particularly useful in treatment of scars or pigmentation.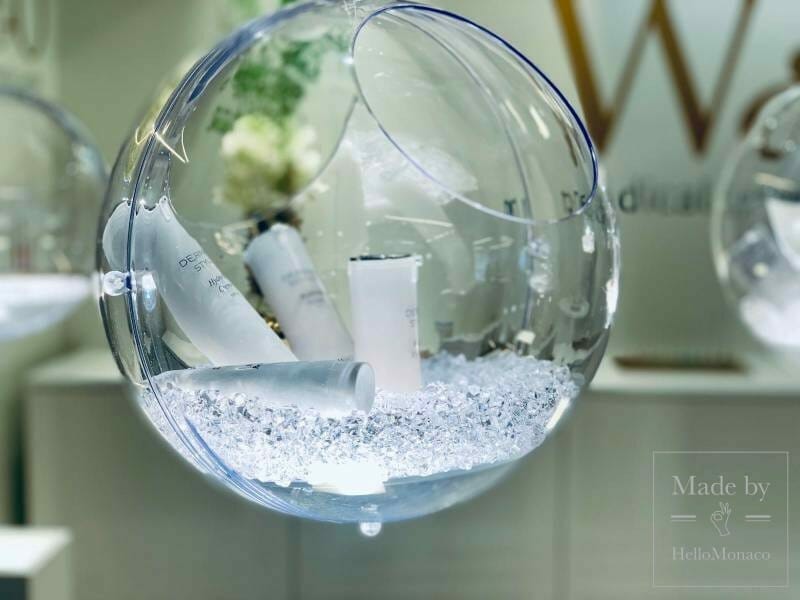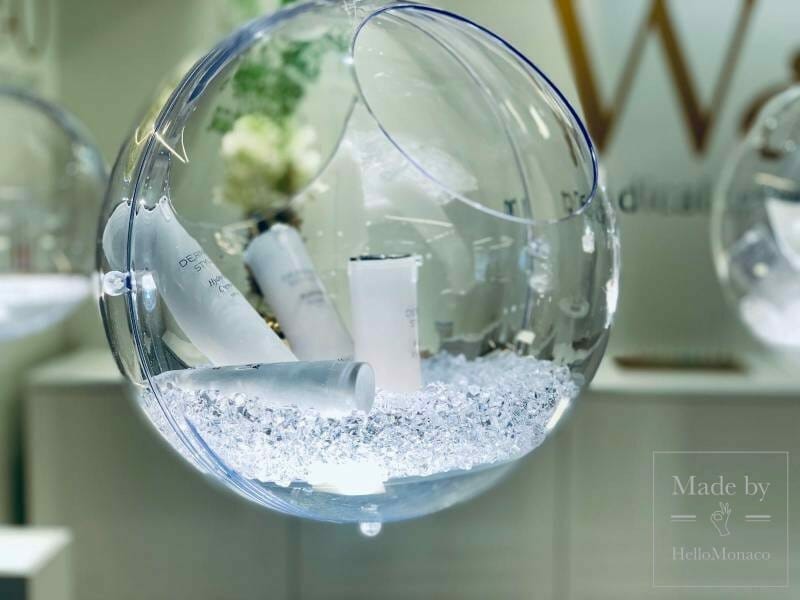 Robotic solutions for baldness were among some awesomely beautiful technological advances. Imagine a robot with artificial intelligence conducting a hair transplant for the patient. Thanks to innovative software, the machine can now analyse the quality of both the hair and the roots choosing the ideal ones for transplantation. According to the representative of the US company ARTAS this kind of procedure so far has been carried out manually, taking an average of 8-9 hours and obviously creating some inconvenience for the client. The robot can now efficiently manage this treatment, under a doctor's supervision, in just 3-4 hours. The whole procedure is now performed under local anaesthesia and the patient does not experience any pain.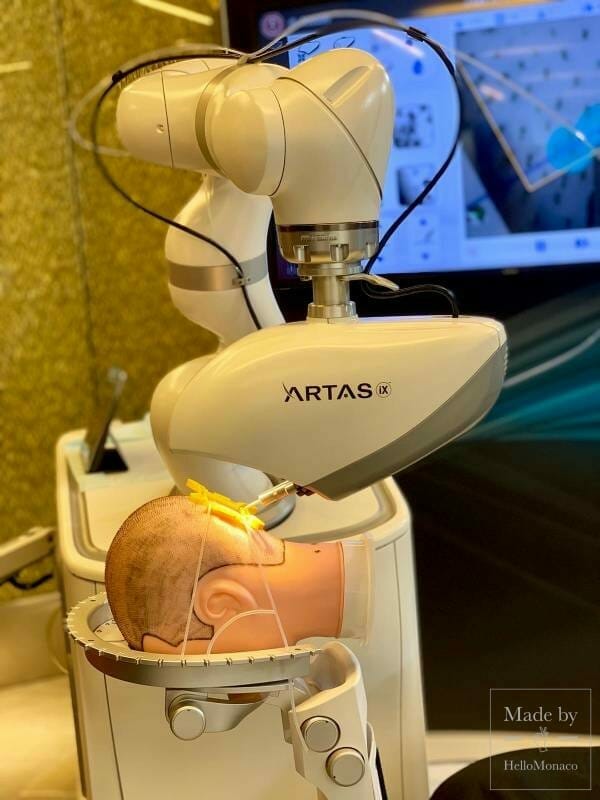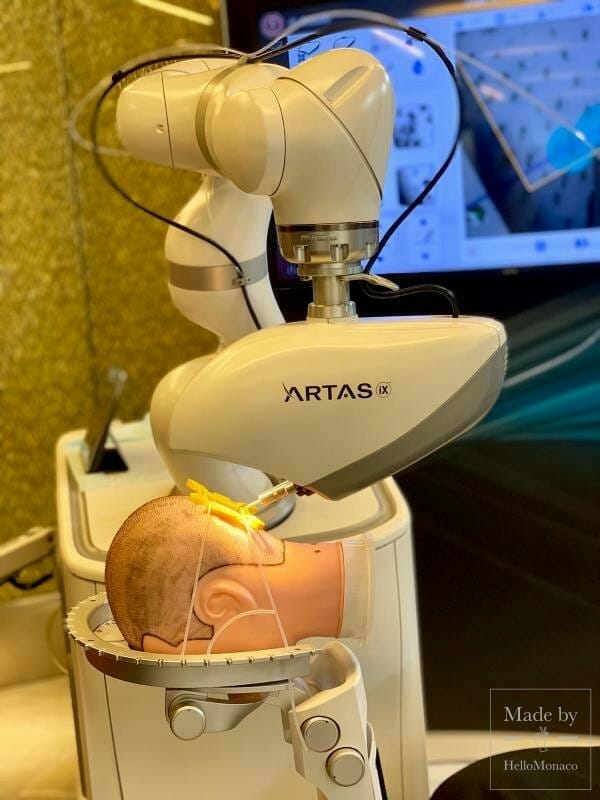 We are all fascinated by technology.  It is always pleasing to see yourself with slightly altered facial features, smoothed wrinkles, raised eyebrows or maybe a transformed nose tip. Some new phone applications give you the opportunity to create a "new face", carrying out a kind of virtual 3-D manipulation. Other devices also make an analysis of your skin condition and can "virtually" make it age by several decades. Thanks to their large database, they compare the quality of your skin to other samples, displaying an average and detecting areas that require additional care.
On Friday, April 5, 2019, the AMEC press conference was chaired by scientific directors, Doctors Claude Dall and Thierry Besan. The press was introduced to the major aesthetic and anti-aging developments and breakthroughs. Not surprisingly, many answers remain quite obvious. Healthy and efficient sleep is thus a remedy for any pathology, while the right diet preserves the beauty of your skin, delaying its aging.
To sum it all up, we may say that no matter what scientific and technological achievements in aesthetic medicine are underway, beauty all starts from within and we ourselves are the ones responsible for the state of our body in the future. Good health to you all!