Latest news
Monaco brings home the medals and other Monaco news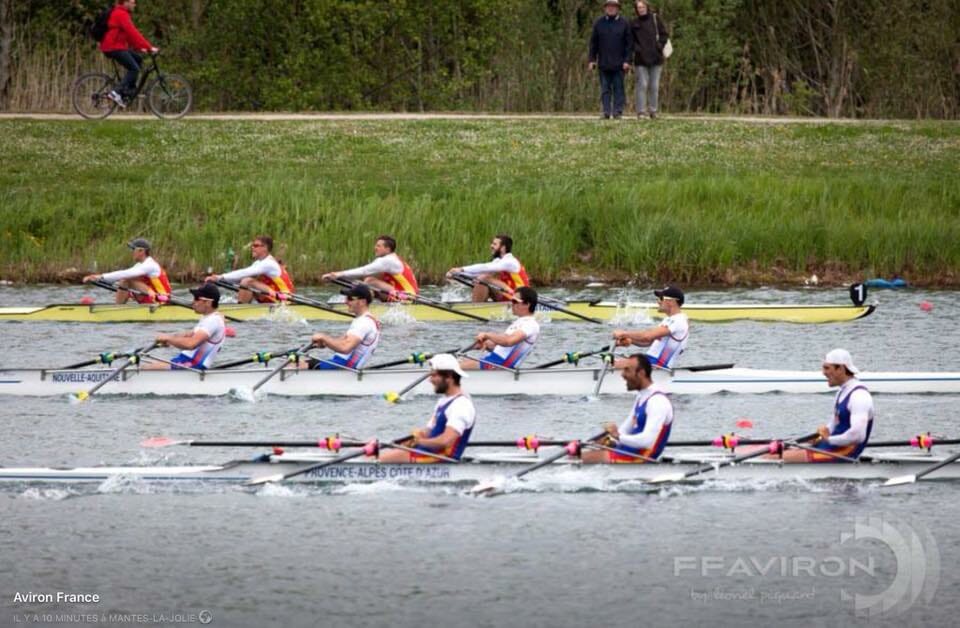 The Principality is getting ready for the Grand Prix de Monaco F1. And meanwhile here for you we selected the most interesting pieces of news from the past week.
Their Way to Great Success: Monaco brings home the medals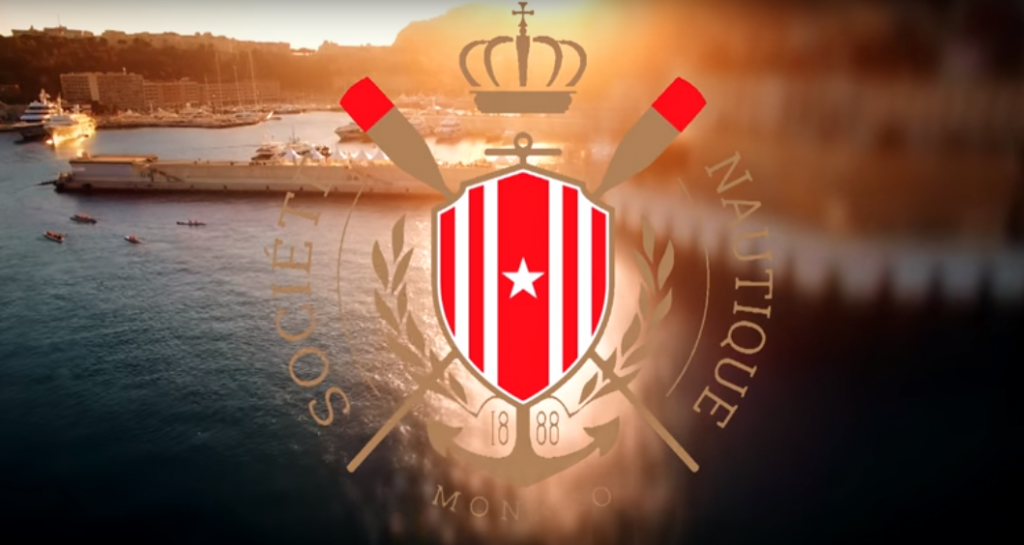 Yet another sport in which Monegasques are excelling – rowing. Their coach Xavier Girard must have had no doubt about it entering into the Coupe de France at Mantes-la-Jolie in Ile-de-France. Hard work, training, dedication and talent. Xavier Girard had to see in his brilliant Monegasque athletes all the ingredients for success. And they had already proved themselves in the Regional Competitions. And so there was reason to be optimistic as they all headed for this national regatta in the Paris region.
And so what would be the actual result there in the Coupe de France where there would be two days battling it out against the best national athletes and being mixed with rowers of the Southeast region. Two races were organised, and the results would settle the positions of the rowers in the overall classification.
Greener Monaco: Stars'N'Bars ban Disposable Cups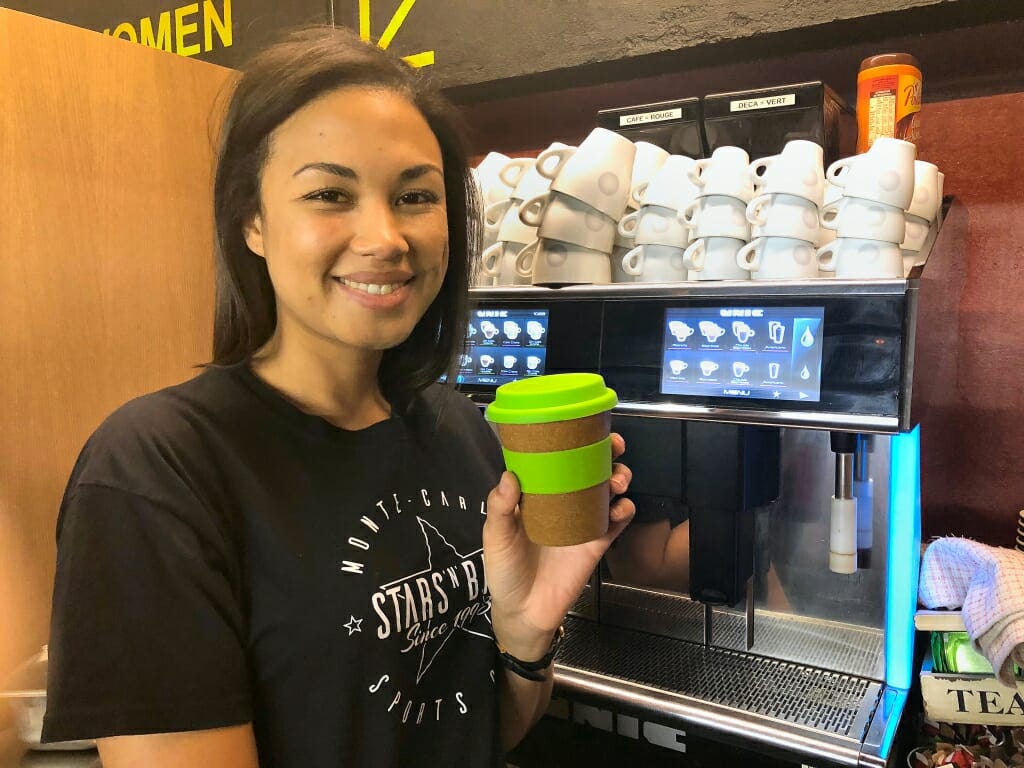 The Stars'N'Bars restaurant in Monaco will no longer serve hot drinks in disposable cups. Customers will be encouraged to bring their own refillable mugs or to buy reusable eco-mugs made of bamboo, which are for sale in the restaurant.
According to Stars'N'Bars founders Didier Rubiolo and Kate Powers, "If we all switched to reusable drink containers, we could stop 500 billion paper or plastic cups ending up in landfills every year…or worse…in the ocean."   (Five hundred billion cups standing end to end would wrap around the Earth 1,360 times!)
National Council and MEB sign Energy Transition Pact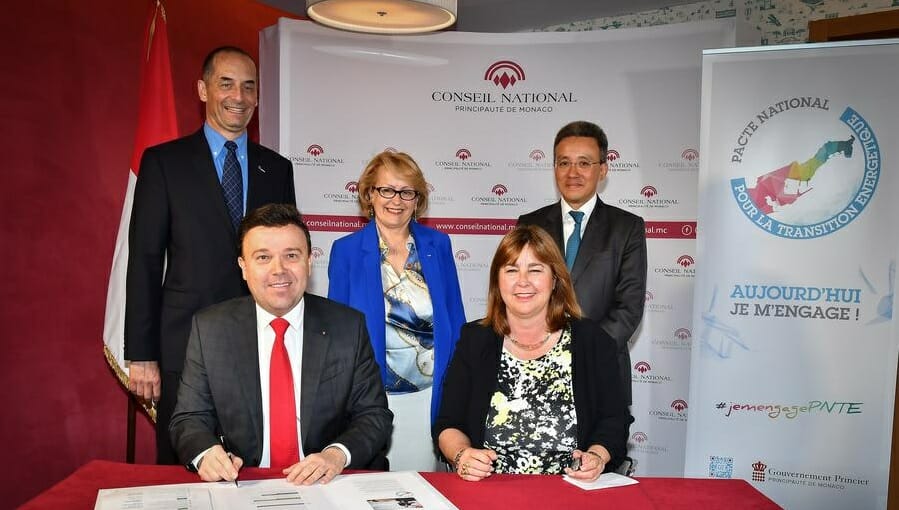 Stéphane Valeri, President of the National Council, recently signed the Principality's National Energy Transition Pact on behalf of the High Assembly.  Two weeks earlier, on 24 April, Michel Dotta also officially signed the Energy Transition Pact on behalf of the Monaco Economic Board.  The objective for the National Council, the MEB and everyone who signs the pact is to commit to a decarbonated Monaco.
Created in January this year and launched by the HSH Prince Albert II, who was the first to sign, this Pact allows everyone to contribute, by their own measure, to Monaco's energy transition.  The goals of the pact are clear: reduce greenhouse gas emissions, act for the energy sobriety of the Principality and increase local production of renewable energy.
New Scar Treatment Technology at Princess Grace Hospital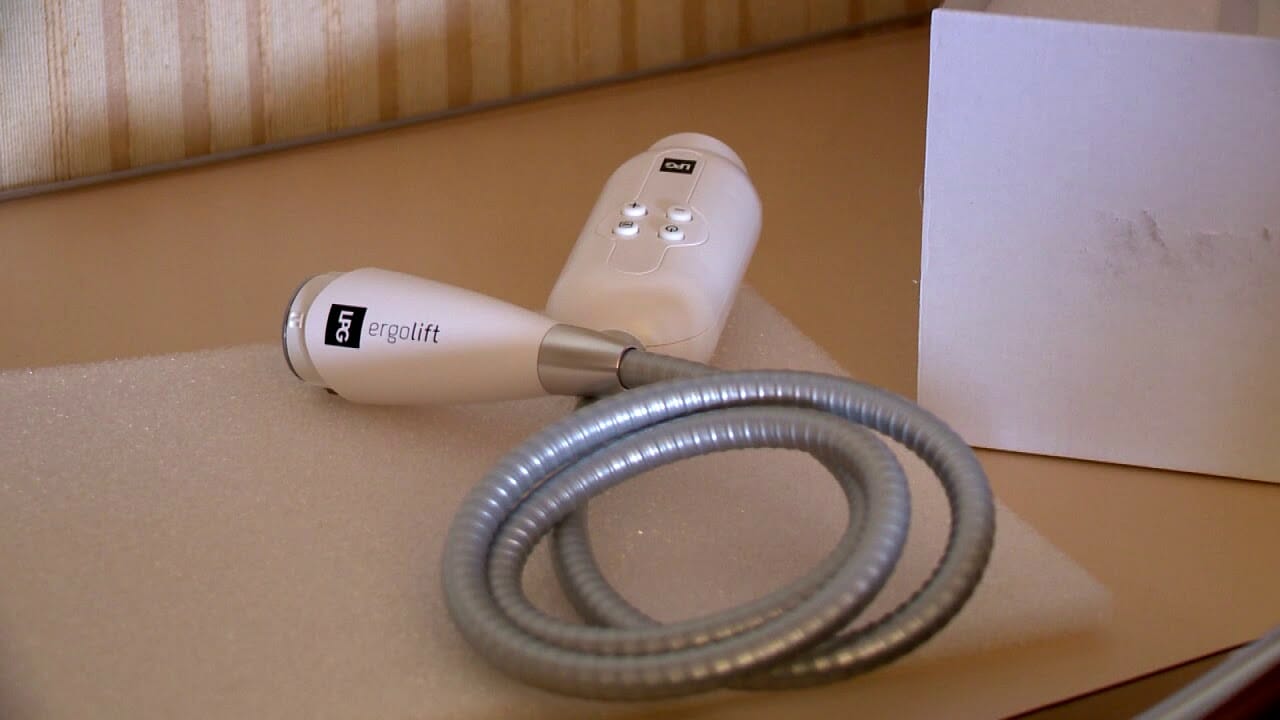 The Department of Physiotherapy and Rehabilitation at the Princess Grace Hospital in Monaco has recently acquired a new machine for the complementary treatment of all types of scars and skin traumas.
The technology is instrumental for the treatment of scars, and although it has been on the market for some time, the machine acquired by the Princess Grace Hospital is the latest generation of the technology. It is currently treating all types of scars, in particular, scars left by surgical procedures in the treatment of breast cancer.
Speaking in Many Beautiful Tongues, Including Monegasque – It's All Part of Life in Monaco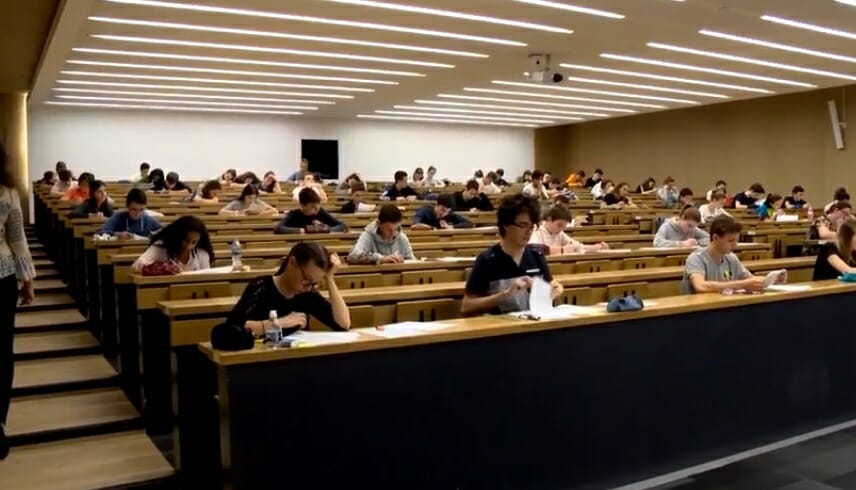 One of the beauties of Monaco is the number of languages our local citizens and many residents are masterful at speaking. It is quite a normal sight to see locals switching from French to talk animatedly to an Italian friend, wonderful hand gestures included. Similarly, there is extensive mastery of English, one could even say two types of English, the Queen's English and American.
What will be more common in future is to occasionally hear Monegasque which is systematically supported in the schools. This could be a fun, almost secret code for some and culturally important for everyone.  The subject is taken by all students from grade 2 to grade 5 in Monaco schools. It's a rite of passage and an important way of assimilating the culture and traditions that bind the community together.
Bernie Ecclestone first to the checkered flag to buy the Supreme Ayrton Senna McLaren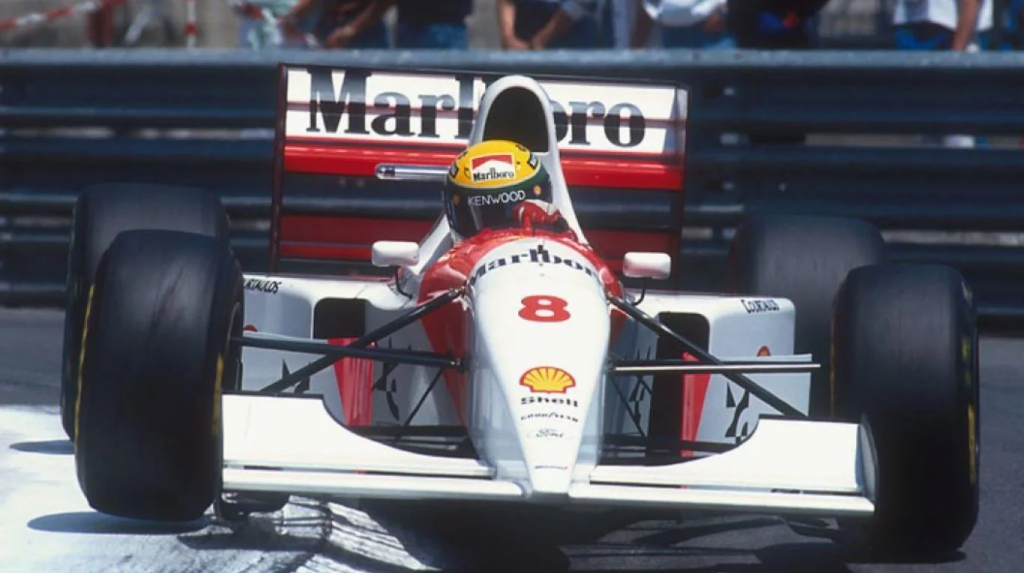 You could say that Bernie Ecclestone got himself a very nice deal at the Bonhams auction in Monaco just held. The auction featured none other than the McLaren-Ford MP4/8A. This is the car that Ayrton Senna drove in winning his sixth Monaco Grand Prix twenty-five years ago in 1993. Everything is relative, of course and Bernie Ecclestone still had to part with 4.2 million euros to leave the auction room with this treasured part of Formula 1 history. You have to weigh it against the record breaking auction when just last November The Ferrari F2001 driven by Michael Schumacher was auctioned during Sotheby's Sale in New York for $7,504,000 to become the most expensive modern era F1 car ever sold at an auction.
Exhibition 'Black & White' by renowned artist Pierre Le-Tan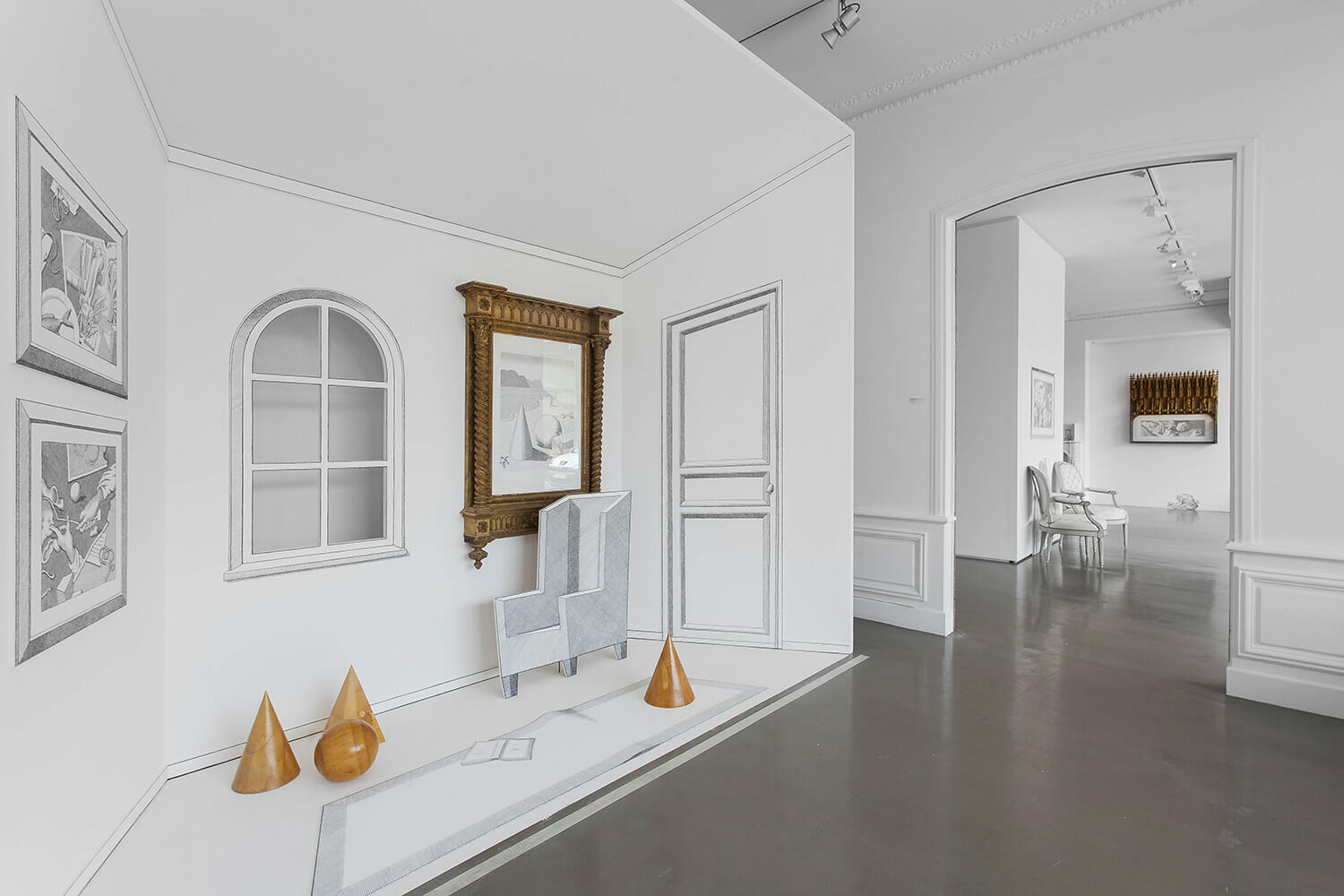 An exhibition by renowned artist Pierre Le-Tan, entitled 'Black & White' is currently on display in the Principality.  On the walls of Galerie 11 Colombia hang meticulously drawn creations made with very thin and refined lines in India ink.
Son of Vietnamese painter Le Phô, Pierre Le-Tan was born in Neuilly Sur Seine and was educated by watching his father work, old Chinese and Japanese print books, and spending time in museums.  He was a shy child who was constantly drawing.  Since his first works of art, Pierre Le-Tan has not ceased dipping his pen in India ink.  At the age of 19, one of his drawings was selected as the cover for The New Yorker magazine. He also imagined the sets of Valérie Lemercier's film Quadrille and is credited with creating drawings for film posters, advertisements and cover art for more than 100 books.
Woman dies after being injured by falling Cactus
Jacqueline Le Moël, a 92 year old woman from Cannet, was visiting Monaco when she was suddenly struck and trapped beneath a falling succulent cactus. She unfortunately passed away while being treated for her injuries at the Princess Grace Hospital. The giant Candelabra Euphorbia cactus injured three passers-by on the steps connecting the Sun Casino to the Buddha-Bar on Avenue des Spélugues. Thirty firefighters quickly responded to the scene to help the victims.  The reason for the fallen cactus is still undetermined and an investigation for manslaughter has been opened by Monegasque Police.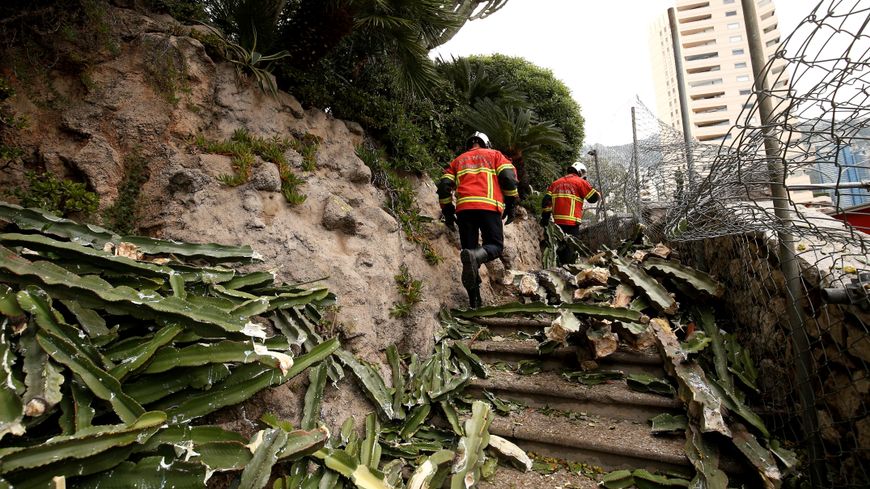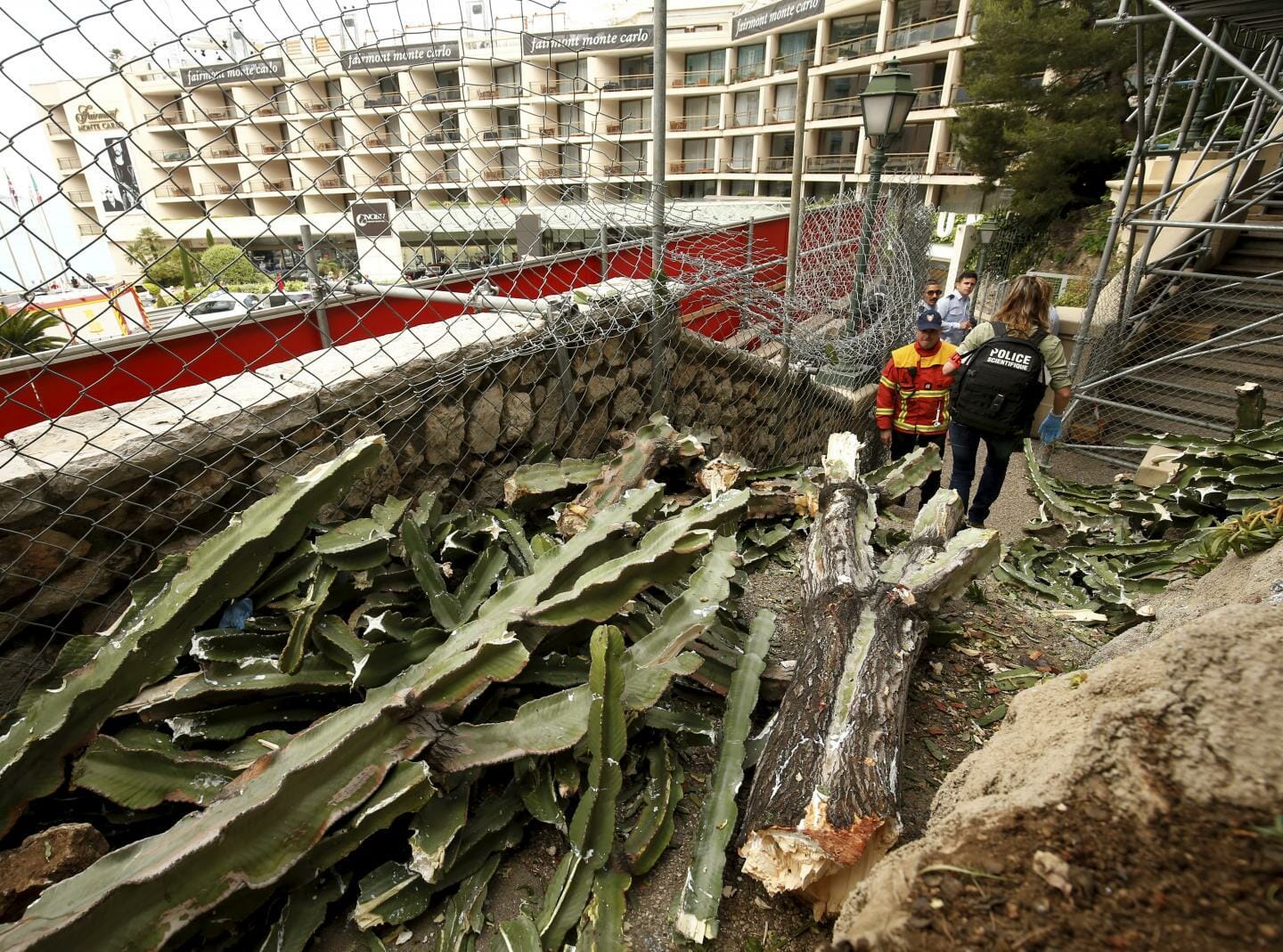 Will Conquer Ordained Priest in Monaco
Will Conquer, deacon of the diocese of Monaco, was ordained a priest on 12 May at the cathedral by Bishop Bernard Barsi. Will Conquer, 28, a member of the Society of Foreign Missions of Paris, learned last September that his faith will bring him to work in a deprived community in Cambodia. Welcoming a new priest has become a rare event in the Catholic community and Will Conquer has accepted his priesthood with love, enthusiasm and modernity.  He describes having faith as a privilege and a treasure.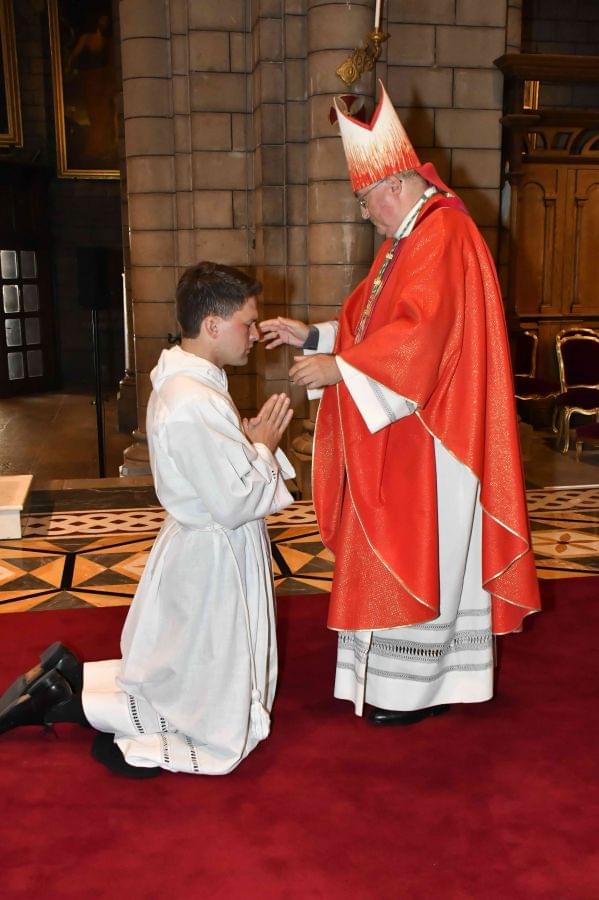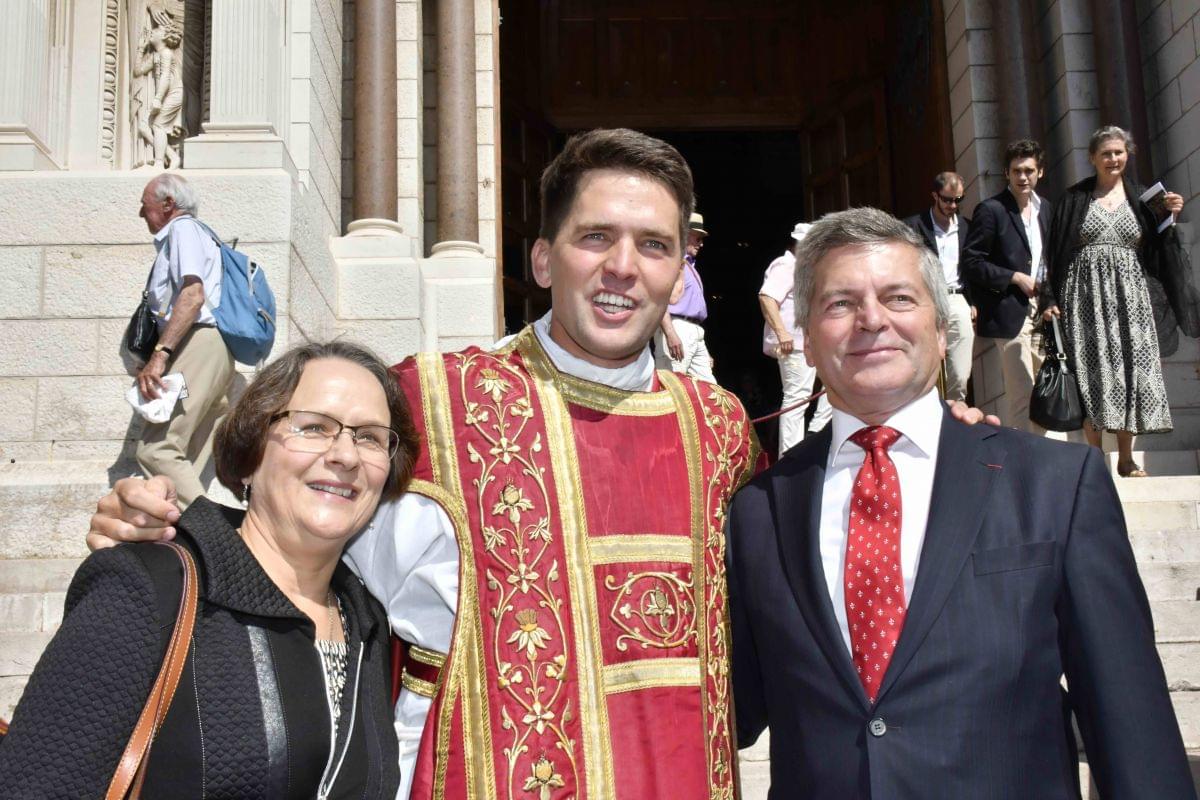 Monaco Port Company partners with P&O Maritime Dubai
Monegasque port company Société d'Exploitation des Ports de Monaco (SEPM) has finalized a new partnership with the P&O Maritimecompany, established in Dubai. The aim of the partnership is to implement common strategies for the investment, development and operation of marinas dedicated to super yachts. The agreement stipulates that projects will benefit from high quality services, especially in terms of technological, environmental and safety innovations.  P&O Maritime approached the SEPM because they appreciate the Monegasque port company's methods of management and wish to develop in the Mediterranean.The two companies hope to foster strategiesfor international luxury yachting and are currently talking about establishing five new projects in the Mediterranean.