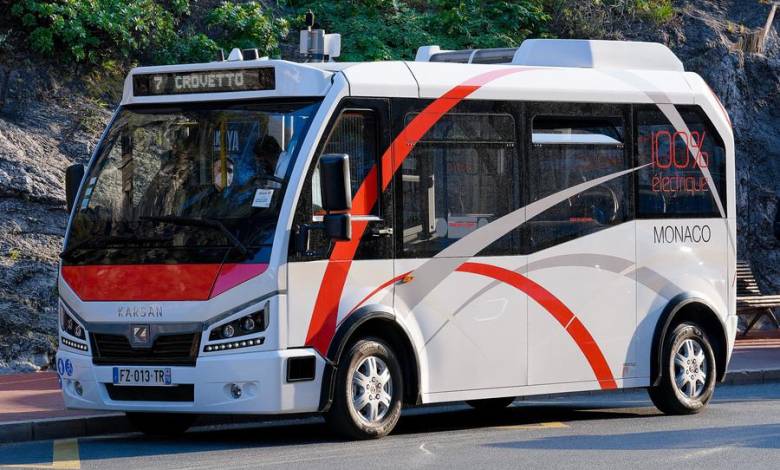 In a bid to continually improve bus services, the Government, in conjunction with the Monegasque Bus Company (CAM), is introducing a new route. Initially operating on a trial basis, the number 7 service has been serving the Plati district since 28 February.
The Government and CAM will carry out a comprehensive review of how the service is used to assess whether it should become permanent in summer 2022.
The new service is provided by a fully electric minibus with capacity for 22 passengers.
From the Place d'Armes–Charles III terminus, which serves as both the start and end of the route, the minibus will follow a loop that includes three stops within the Plati district and a fourth on Avenue Prince Pierre (see attached map).
It will operate from 8 a.m. to 7 p.m. during the week, and from 8.40 a.m. to 12.40 p.m. and 3.20 p.m. to 6.20 p.m. at weekends and on public holidays, running every 20 minutes.
The Place d'Armes–Charles III terminus enables passengers to transfer to five other CAM bus services and to the 100 Nice–Monaco–Menton regional service.
Please note: the use of the same stop as services 3 and 4 and the proximity to the public lifts and escalators on Place du Canton allow easy access and direct links to Fontvieille district and its shopping centre.
In addition, within the Plati district, there are numerous pedestrian links (lifts and staircases) connecting the stops on Boulevard de Belgique and the bus services which go along the Boulevard.
"The service being introduced in the Plati district is part of our continued determination to respond to the needs of the population, particularly in this newly transformed area," said Céline Caron Dagioni, Minister of Public Works, the Environment and Urban Development.
Source: www.gouv.mc