Latest news
Monaco Celebrates after Team Malizia makes a New World Record!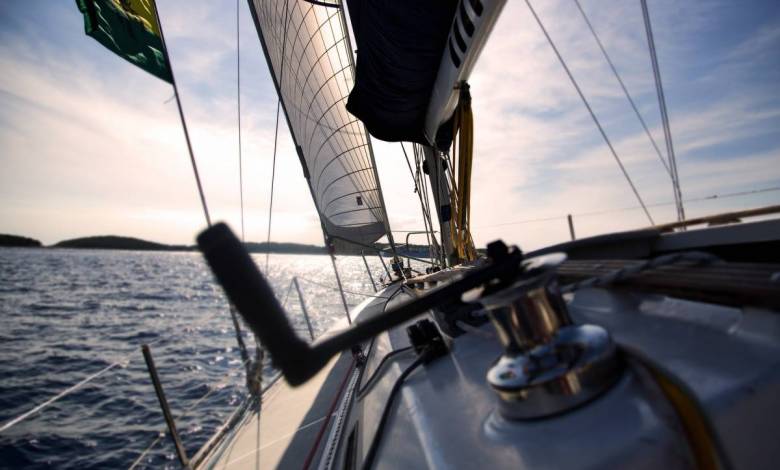 With an average speed of 26.71 knots (50 km/h) over 24 hours during Leg 5 of The Ocean Race, Boris Herrmann's Team Malizia, sailing under the Yacht Club de Monaco flag, set a new world record in a monohull, covering 641.13 nautical miles over 24 hours.
In the North Atlantic on 27 May 2023, the crew of Team Malizia, skippered by Boris Herrmann surrounded by Will Harris, Rosalin Kuiper, Yann Eliès and on-board reporter Antoine Auriol, enjoyed a joyous moment of celebration after learning that they had set a new world record during The Ocean Race, a race around the world.
The team had already won Leg 3, a very long leg in the South Seas, as well as the Roaring Forties trophy (the fastest passage from the Cape of Good Hope to Cape Horn).
According to a recent article published by the Yacht Club de Monaco, there is no doubt that the close collaboration between French architect VPLP and Boris Herrmann during the construction of this new IMOCA, Malizia – Seaexplorer, has enabled bold and important decisions to be taken.
According to Boris Herrmann, the team had exceptional conditions with calm seas and stable winds in the right direction and at the right angle for a long time. When the waves got a little shorter, the team slowed down to 18 knots. But most of the time, the boat flew perfectly between 27 and 34 knots.
Pierre Casiraghi, co-founder and vice-president of the Yacht Club de Monaco, said that being the fastest monohull in the world in 24 hours is every sailor's dream. He told the YCM that he's very proud of the team and all the work they've done to get where they are.
World records unexpectedly continued to pile up during the fifth leg of The Ocean Race. Swiss team Holcim-PRB broke the record held by the 100-foot maxi-monohull Comanche and its 15 sailors, going from 618 to 640.9 nautical miles. Less than 24 hours later, Team Malizia set the bar even higher than their competitor by setting a new 24-hour distance of 641.13 nautical miles.
According to Rosalin Kuiper, teams usually break records by planning ahead and waiting for the exact right moment to take to the waters, but Team Malizia surprisingly managed to set records in an offshore race.