Latest news
Monaco Economic Board – Already Prospering in 2018 Following Success in 2017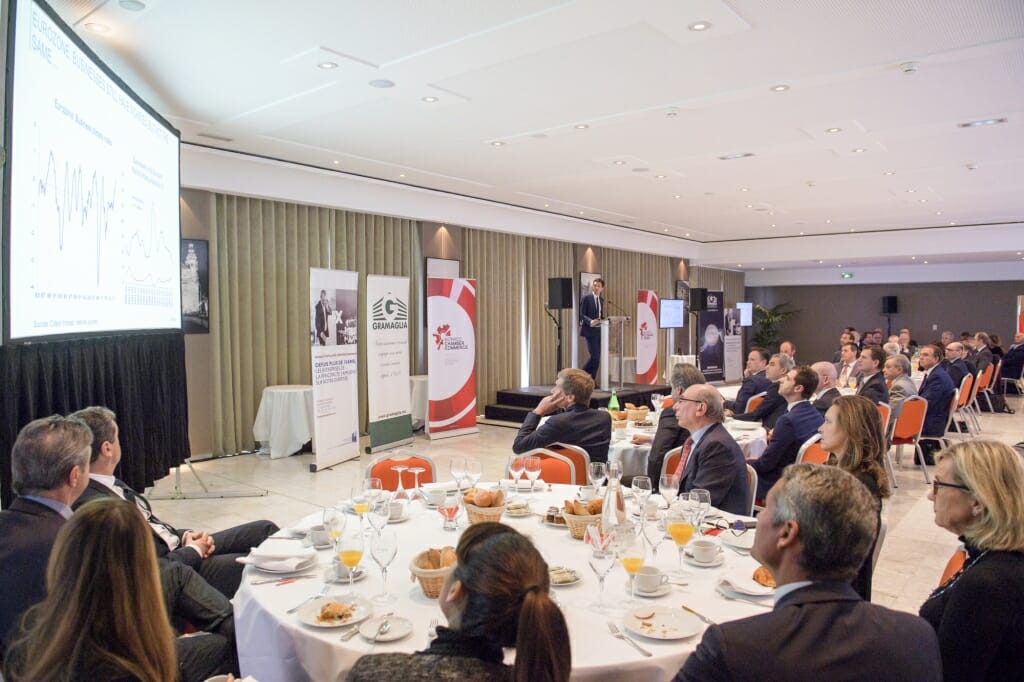 More than 300 members presented themselves at the Monaco Economic Board's initial networking Members Meeting at the beginning of February 2018 attracting 220 companies doing business the Principality, from 16 industries. Chairman Michel Dotta gave an overview of 2017 and highlighted MEB activities this year. Fifty-one initiatives ensured 2017 was a highly productive and innovative year and included:
– Six Trade Missions, including Missions to Bratislava in Slovakia and Chisinau, Moldavia in May, in tandem with official visits by Monaco's Sovereign, HSH Prince Albert II. The Summer saw Missions to Tel-Aviv, Astana in Kazakhstan and Tunis. Performances by the Ballets de Monte-Carlo company at the Bolshoi provided the perfect opportunity for a Mission to Moscow.
– Three Members Meeting in Monaco drew 270 participants on average per Rendezvous, an increase in attendance of over 15% compared to 2016.   B2B sessions were initiated in the Fall of 2017 prior to the main networking events. More than 60 meetings involving 56 companies were again scheduled at this month's meeting.
The prognosis for 2018 looks excellent with 40 initiatives underway already.
The MEB is targeting Europe in 2018, initially with Trade Missions to Stockholm in Scandinavia 26-28 March; then Frankfurt is under review for June, (with possible confirmation later this month when HE Mr Meyer Landrut, Germany's Ambassador in France comes to Monaco).
Later this year, two trips are planned in tandem with HSH Prince Albert II's official visits to Asia.  The initial one is to Beijing in September for a new culture-business synergy taking advantage of the inauguration of the Grimaldi Forum's Princes and Princesses of Monaco exhibition in the Forbidden City, then Hanoi, Vietnam in November.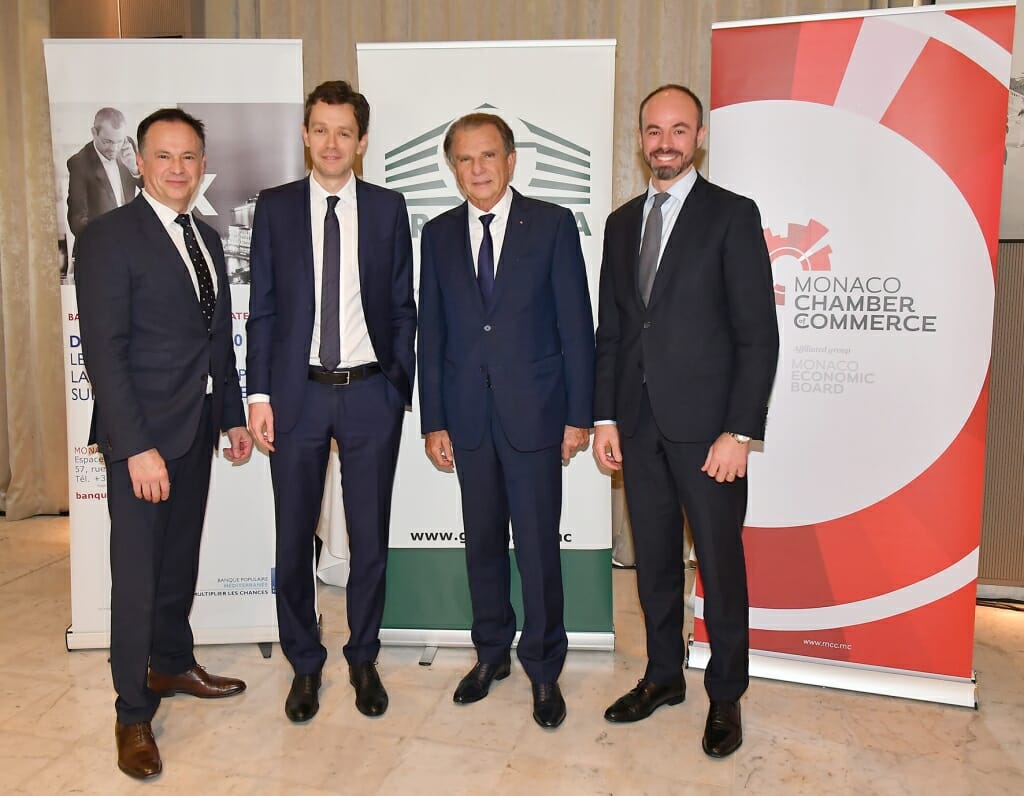 MEB plans numerous activities in Monaco, including Members Meeting, Eco Awards, hosting foreign delegations and conferences including a just completed "e-Estonia" conference that highlights this Baltic country's skills in e-administration and e-services.
MEB Chairman Michel Dotta  put the focus on Russia again this month with a conference noting that Russia is the country with which the MEB has undertaken the most initiatives, since 2013 after an Official Visit by HSH the Sovereign Prince. The conference entitled "Russia and the World" by Monaco's Consul in Moscow drew an audience of 100 business men and women and was an excellent occasion for MEB members to increase their awareness about Russia and its potential. It was organised by MEB with support from the Julius Baer bank.
Igor Yurgens, Monaco's Consul in Moscow and Vice-President of RSPP (Russian Union of Industrialists and Entrepreneurs) reviewed the business climate in Russia. He was followed by Evgeny Potapov who introduced Business Russia. In her opening remarks, H.E. Mrs Mireille Pettiti noted exchanges between Monaco and Russia have increased, and as Ambassador she reassured companies of the intention to continue efforts in Moscow, while proposing for the future, similar initiatives in St Petersburg and Rostov.
In 2018, the MEB will introduce a survey to learn more about member companies and to take the temperature on the economic situation. For Michel Dotta, quote "It's about constantly improving the quality of services and actions the MEB provides its 500 members."