Latest news
Monaco Quartier des Fleurs is being given a new high-tech face by Public Works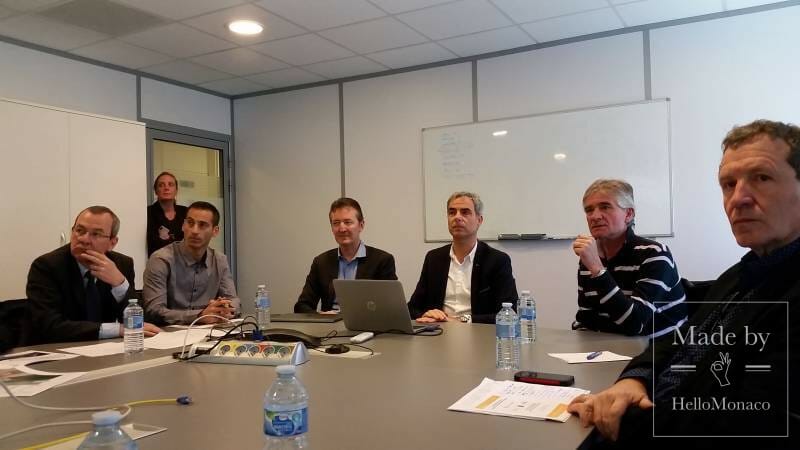 Springtime is in the air in the Principality and this is the right season to blossom new ideas for making Monegasque quality of life even better. A specialized working group is redesigning essential public services in a limited territory within the historical Quartier des Fleurs (Flower District) up-hill from the Casinò de Monte-Carlo, bordering the French Municipal territory of Beausoleil.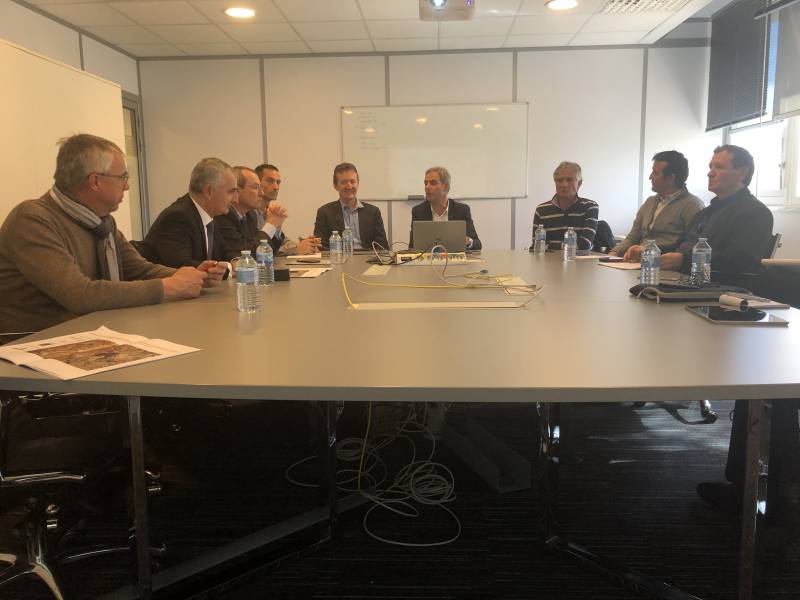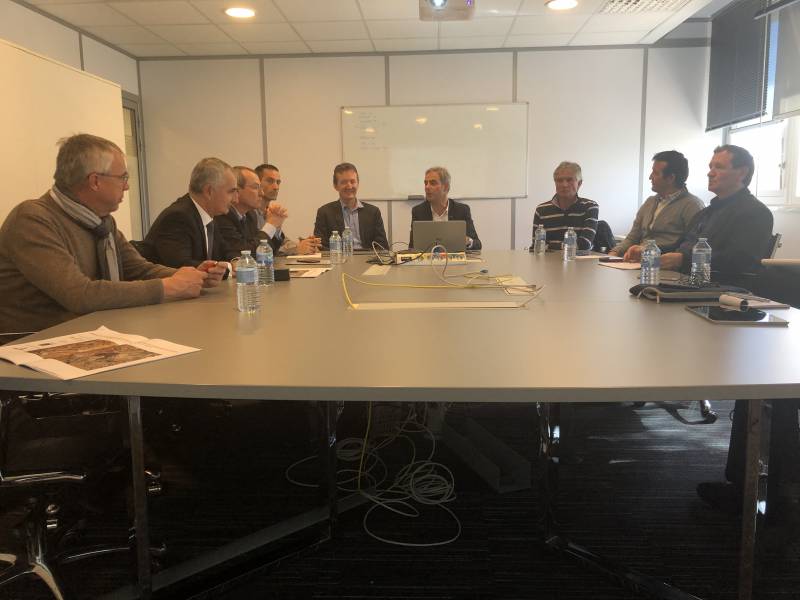 This symbolic intersection of Belle Époque and more modern residential buildings, in the vicinity of Avenue Saint-Michel, is marked by a series of streets whose name are inspired by Flora. Rue des Roses (Rose Street), Rue des Geraniums (Geranium Street), Rue des Lauriers (Laurel Street), Rue des Lilas (Lilac Street), just to name some. An exclusive technical panel open to the press was held at Monaco Telecom last Wednesday, the 13th March 2019. All stakeholders took the floor to present the project from their specific perspectives in an open debate in the presence of Jean-Luc Puyo, representing the Direction de l'Aménagement Urbain (Direction of Urban Development).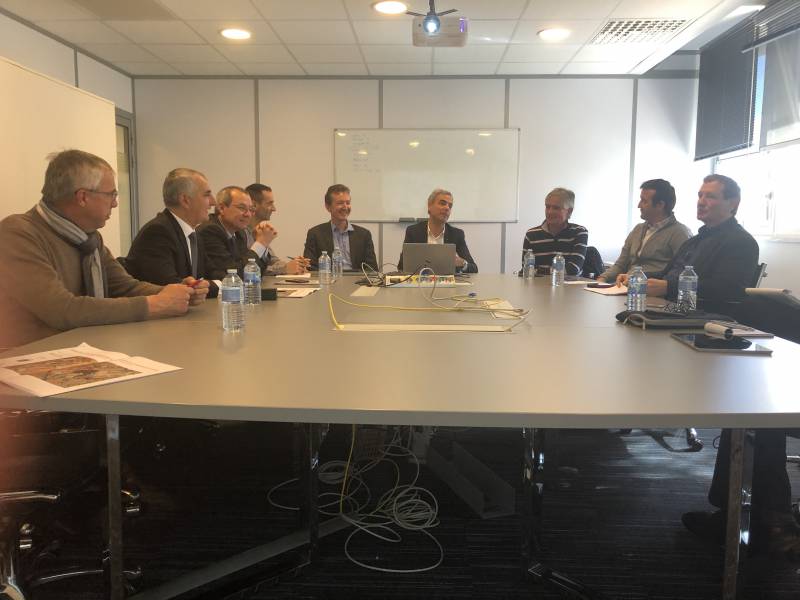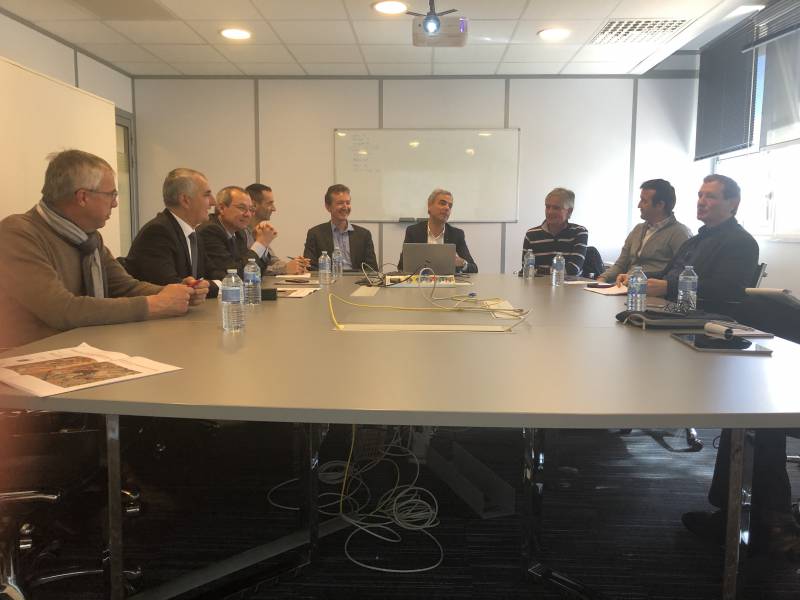 A nine-month working plan, from 25th March until 14th October 2019, affecting Avenue Saint Michel – Rue des Lauriers – Rue des Roses – Rue des Géraniums, is being divided in ten stages corresponding to different steps of multilevel excavation, cable-laying or substitution of the original Twentieth century network and road surface restoration.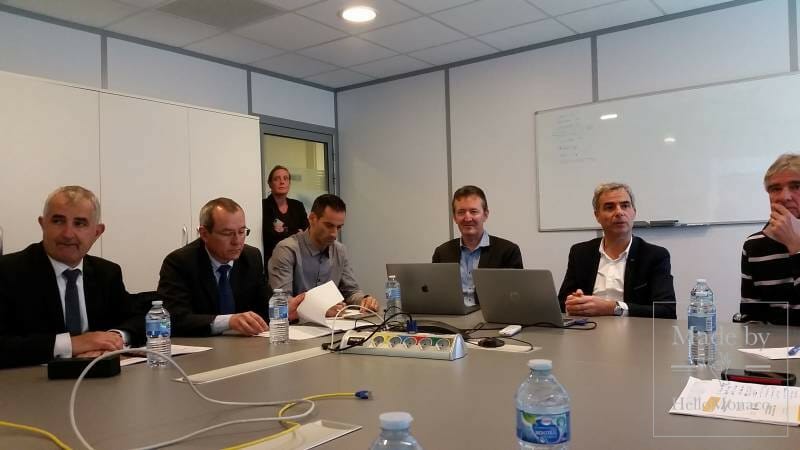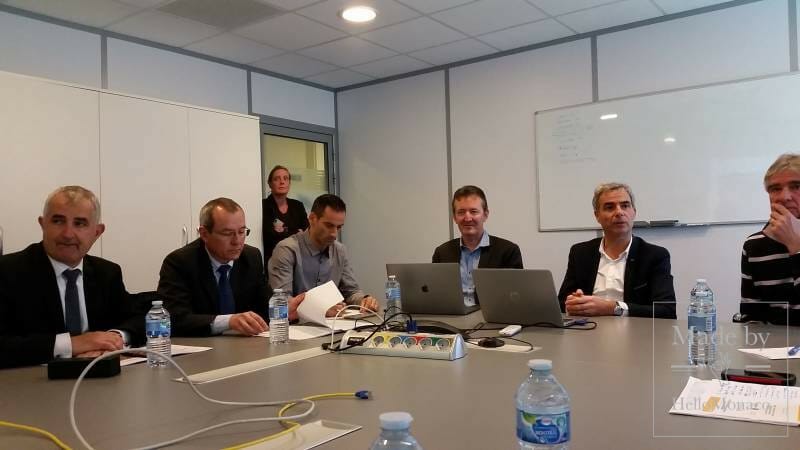 A special attention to citizens' wellness will be guaranteed through a set of acoustic panels to reduce noise and a reasoned action plan aimed at rationalizing alternate traffic circulation giving priority to emergency vehicles, ensuring parking areas, keeping safe sidewalks and confining any temporary suspension of relevant services to cases of necessity, prior public notice.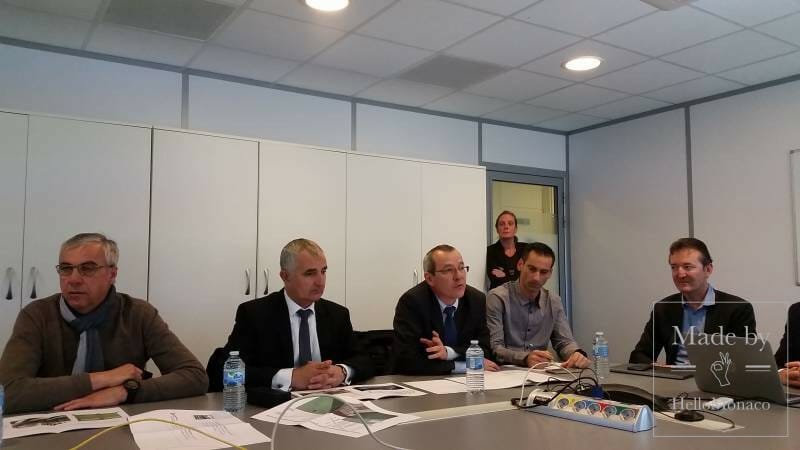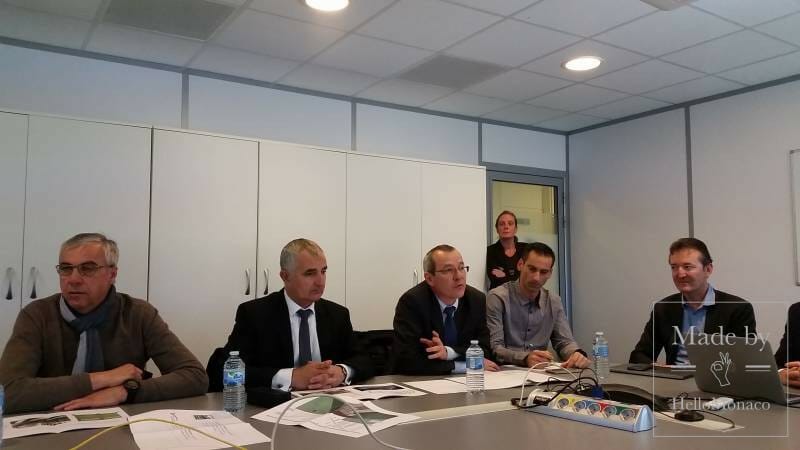 Therefore, due to its urban rocky conformity and being served by old equipment, this area needs to be renovated as far as water system, telecommunication cables and sanitation services are concerned. That requires great efforts to reduce work in progress impacts on residents thanks to a team-targeted cooperation of major stakeholders like Direction de l'Aménagement Urbain (DAU), Monaco Telecom, Société Monégasque des Eaux (SMEAUX) and Société Jean Lefebvre. "It is essential for the Monegasque Government to provide the most comprehensive information to citizens by stressing the usefulness of those public works to improve their welfare", pointed out Mr Puyo.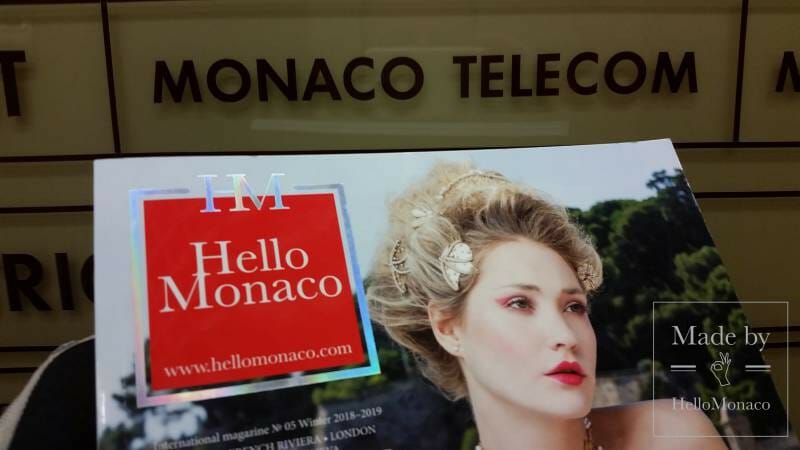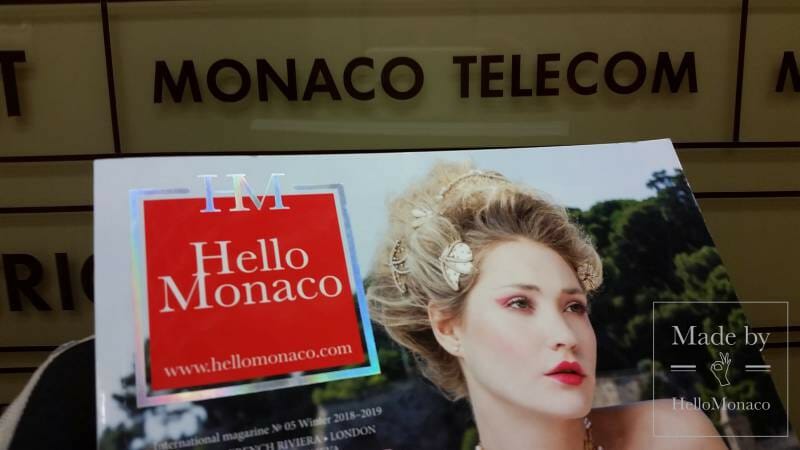 The main mission, in fact, is both to introduce new facilities and empower those that already exist, including individual connections between the main underground plant down the road and private users. Thus, the economic development of the Principality requires to rely upon an up-to-date system of installations making the parties to cooperate more closely to offer early information and dialogue with Monegasque residents, as highlighted by Martin Péronnet, CEO at Monaco Telecom.
In particular, the original telecommunication installations will be replaced by Monaco Telecom with a view to include this district in the great project of digital and 5G transition that will involve the whole Country by 2023 (Note: 170 buildings are currently connected to the optical fibers on each floor). This will enable Flowers' District residents to access to new optic Fiber To The Home (FTTH) technologies by connecting all buildings and private households to the ICT public network regardless of any legal boundary or real barrier. Concerning the water supply, the existing system will be renewed to better improve water distribution and prevent wastage by substituting the obsolete parts. With regard to sewage systems the renewal and extension of the old ones will offer more efficient services to all users. Moreover, all actions will be conceived to make the construction site almost dust-free.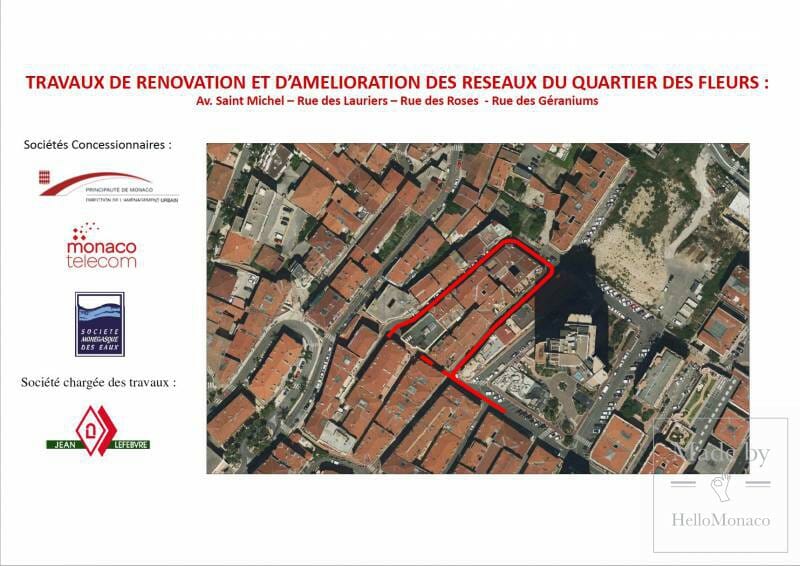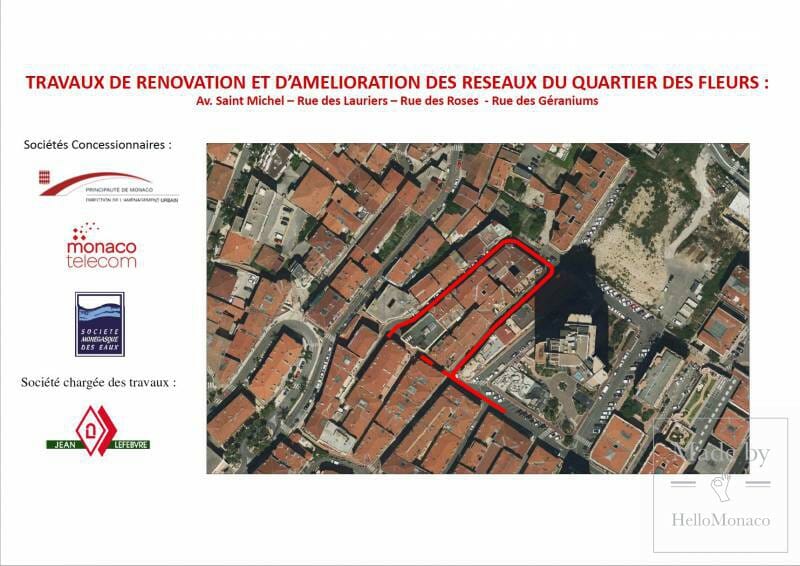 The Flower District then will be equipped of new generation tools to be interconnected to the Principality and to the World taking into account the most modern techniques and assuring a user-friendly information system through Gouvernment Princier website ( www.gouv.mc ), public warnings and custom explanations, also via variable message panels. A further step set to the Monegasque future.