Latest news
Monaco's Call to Action: "I protect my child, I vaccinate him"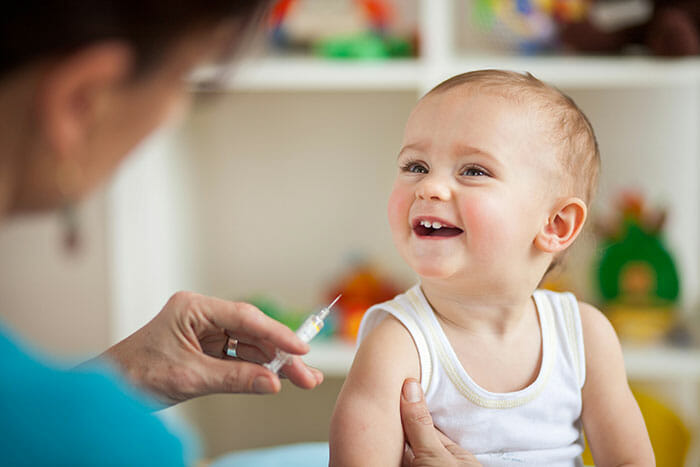 Monaco's Department of Health and Social Affairs has initiated a public health campaign to ensure that everyone in the Principality is aware of the importance of immunisation. European Immunisation Week, spanning April 23 and 29 is also being given high profile in the promotional efforts of the World Health Organisation.
Monaco's campaign includes immunizing the community by mandating vaccinations for three diseases and strongly encouraging vaccinations against other infectious illnesses. Minister of Health and Social Affairs Didier Gamerdinger is behind this major initiative targeting the vaccination of children. Called "I protect my child, I vaccinate him," a wave of explanatory brochures are being distributed with vaccination recommendations and all the reasons for making sure you are up-to-date with vaccinations for your children, so that they are immunized against major infectious diseases for life.
While vaccination against eleven infectious diseases was made compulsory in France from the beginning of this year, Monaco is targeting its vaccination rate to increase progressively over the next years through a combination of measures both mandatory and strongly encouraged".  The WHO has its own estimate of the threshold for the vaccination rate to be an effective barrier against dangerous diseases. WHO would like to see the vaccination coverage of citizens reaching 95 percent, to extend to as many people as possible. This is the level of vaccination coverage they recommend to immunize the community as a whole and prevent any risk of epidemics.
Monaco's goal is to increase the number of vaccinated children from current levels. In Monaco, for the three vaccines that are currently mandatory (diphtheria, tetanus, poliomyelitis), for all intents and purposes immunization coverage virtually touches 100%. Since 2007 there is some evidence that there has been a slow diminution in participation in other non-compulsory vaccination programs. According to statistics from the School Medical Inspectorate, vaccination coverage has fallen to 80% in recent years, for eight of the other highly recommended vaccines (whooping cough, measles, mumps, rubella, hepatitis B, haemophilus influenza – meningitis, pneumococcus, meningococcal). As a matter of policy in support of public health, a strong initiative is now underway to increase that vaccination rate to 90% to prevent any danger from diseases circulating.
In Monaco there have so far been no reasons for alarm – it was last in 2011 that there were cases of measles; in 2016 two cases of tuberculosis. In France, several months ago there was one case of a young 32-year-old woman who did die of measles and there was a mortality in Sicily also.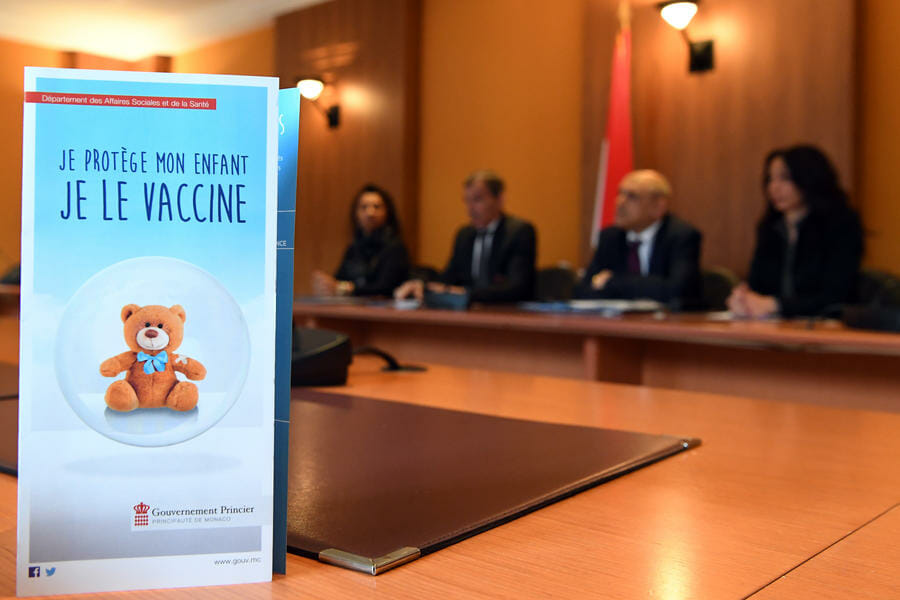 Monaco is taking a prudent approach and so the Monegasque government is in the process of executing a large awareness campaign that is being launched in health facilities and schools in order to increase the priority that parents give to vaccination. At the centre of the campaign is an attractive pamphlet with a cute little bear motif with a Q&A section explaining the importance of vaccination. A gentle, persuasive approach has been chosen by the minister.  Expect to see this brochure cropping up everywhere where parents frequent – in nurseries, in primary schools, in doctors' offices, in Princess Grace hospital, in sports venues and in pharmacies and in social media. Minister Didier Gamerdinger is also making sure that the vaccination campaign has extensive media coverage including reporting comments in support of the campaign by Doctor Olivier Keita-Perse Head of Epidemiology at Princess Grace hospital and Kristel Malgherini in charge of the mission in the Department of Health and Social Affairs
The vaccines are 80-percent covered by health insurance; except the measles, mumps and rubella (MMR) vaccine that is 100 percent reimbursed if it is expressly indicated on the prescription and provided that the child is under 17 years of age.
The vaccination policy has been launched by the Department of Health in coordination with the Directorate of Health Action, the Monegasque Screening Centre, the Department of Health and Epidemiology and the paediatric department of the CHPG.
For information, contact your GP or paediatrician, CHPG's Paediatric Department (+377 97 98 95 47) or hygiene and vaccination service (04 92 41 67 95).