Latest news
Monaco Ventures Where No-one Dares: «Antarctica» and the Rockies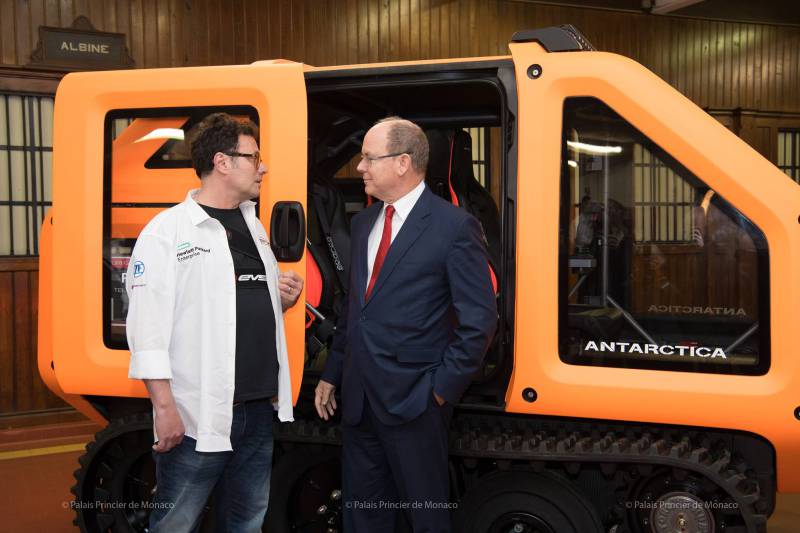 Even Citroën, godfather of the French auto-industry couldn't do it – cross the Canadian Rockies that is. Even with the help of one of the most eccentric American millionaires of the 1930s Charles Bedaux. The terrain is just too tough, the climate too extreme. So the attempt in 1934 launched by Citroën under the slogan "White Cruise" failed. In fact it failed miserably.
Enter Prince Albert in this story who on his visits to over 20 stations in Antarctica started thinking about the challenges of moving people and materials about in almost impossible conditions. And Prince Albert threw down the gauntlet with another challenge which his engineering team interpreted as "Don't pollute this beautiful pristine environment".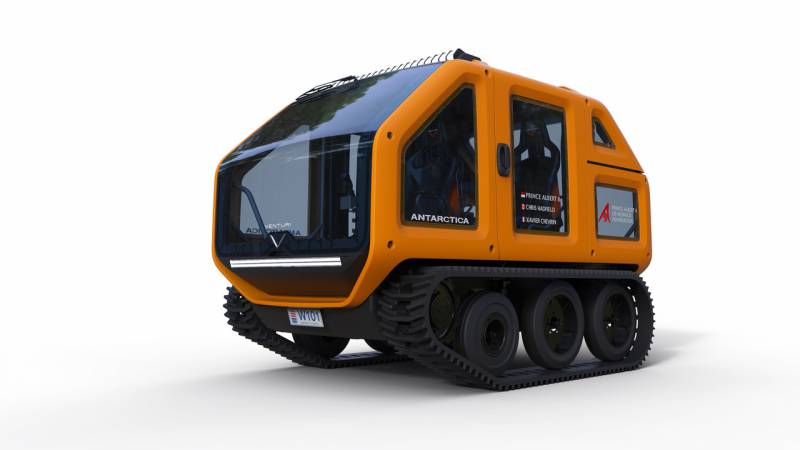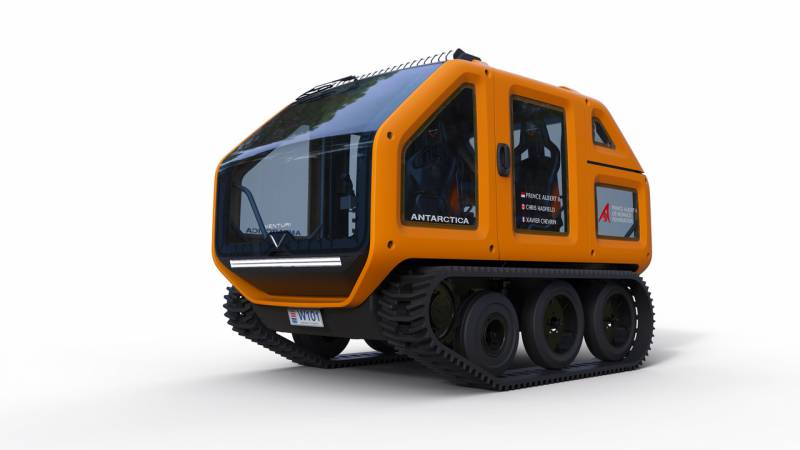 And so Venturi, under the guidance of Gildo Pastor set about building a futuristic monster of a vehicle that could function in the extreme cold and difficult conditions of the Antarctic. It's a behemoth on tracks that looks like it could cope on Venus and Mars – aptly named, of course, Antarctica. And with a gleam in their eyes Antarctica's engineers aim to do in Canada what Citroën himself couldn't do. When the going gets tough leave it to Monaco!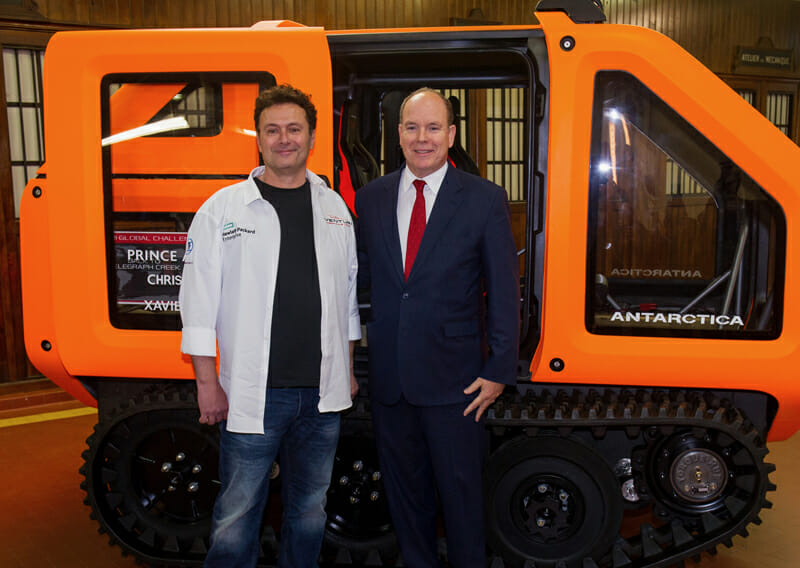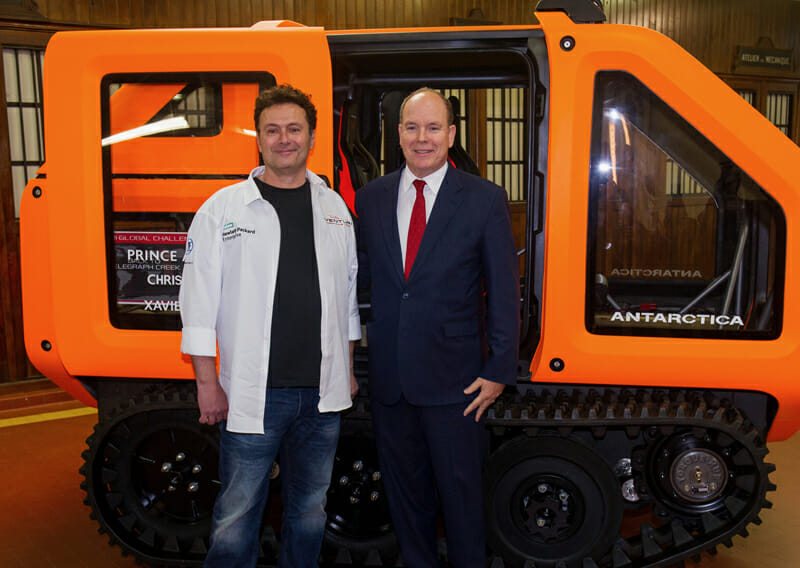 First things first. The prototype of Antarctica was rolled out last November – a "Tyrannosaurus Rex" able to motor with zero emissions. It has just been put through its paces by Venturi engineers for several days and nights in Auron in below zero temperatures and on difficult terrain. "So far, so good", in essence they report having meticulously tested the battery, electrical connections, defrosting and the instrument console in particular.
Next step is to shock test it in a special chamber in Italy at minus 40 degrees. That's the sort of testing under extremes that will prove this beast can conquer Antarctica.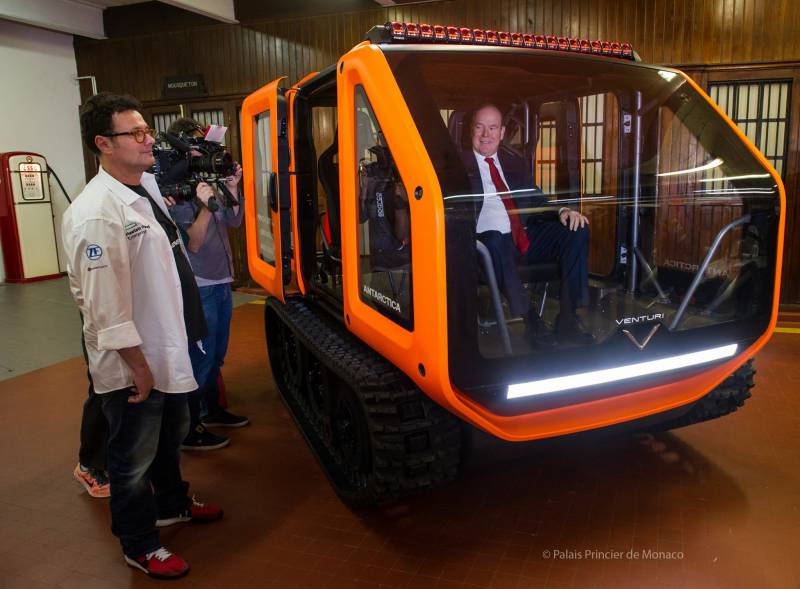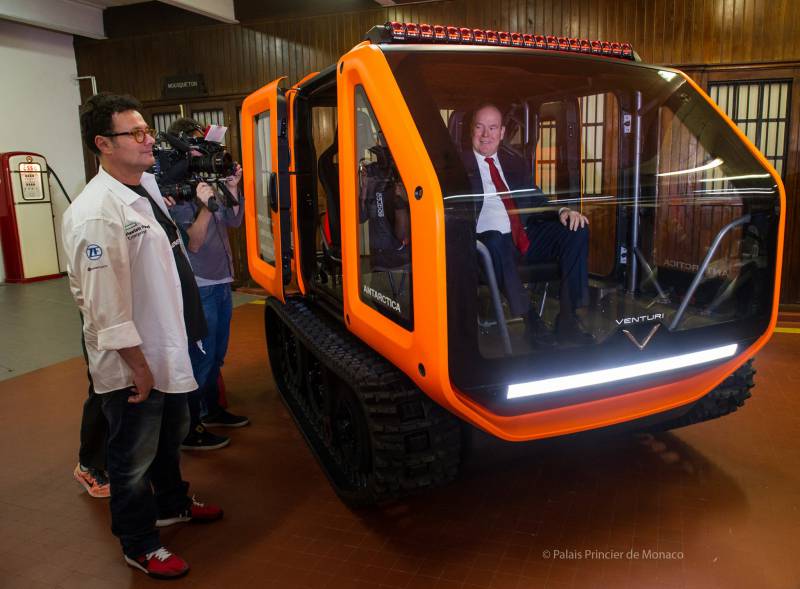 There is likely a gleam in Gildo Pastor's eye. What could it be about? It's reported that this "made in Monaco" futuristic vehicle with Prince Albert sharing the controls will ultimately be launched into the Canadian Rockies. A Monaco 42 kilometre unique version of the "White Cruise" is planned for March – including Dease Lake and Telegraph Creek. Prince Albert will be in good company. Reports are he will be joined at the controls by Canadian astronaut Chris Hadfield, and Xavier Chevron, President of Venturi, North America.
"Where Eagles and Monaco Dare!"