Latest news
Monaco's Ice Rink Facing Winter's Chill & Absent in its Glorious Mediterranean Setting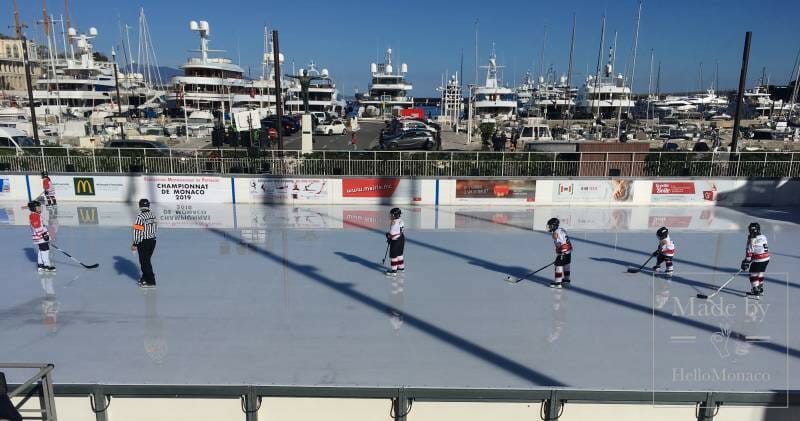 When winter's chill sweeps over the French Riviera, the tiny principality has traditionally undergone a stunning transformation. At the heart of this change stands the Rainier III Nautical Stadium, a seaside venue that, from December to March, used to become a breathtaking 1,000 m² ice rink. Adorned with the warm twinkle of Christmas lights, this seasonal metamorphosis has always been a much-anticipated treat for both residents and visitors, especially those with an affinity for winter sports.
This enchanting tradition faced its first significant challenge in 2020. As the world grappled with the coronavirus pandemic, the well-being of visitors became the utmost priority. Several measures were put in place to ensure their safety. A one-way skating system was implemented to ensure physical distancing among skaters. Lockers and ice skates underwent diligent sanitization after each use. To prevent overcrowding, a cap of 200 visitors was enforced at any given time. Masks became a mandatory accessory for all skaters, adding an extra layer of protection.
Monaco's cherished ice rink adapted to these new realities and provided a much-needed escape during those challenging times.
And now, another story unfolds in Monaco, marked by fresh and unforeseen challenges. As the winter season approaches, the ice rink faces closure. Just as it was absent last winter, the familiar skating venue will not grace Monaco this season, as the Skating Club of Monaco has taken the difficult decision to suspend its activities.
A year ago, in consultation with the mayor, the Minister of State announced the absence of an ice rink in Monaco. Almost 12 months have transpired, and the skies remain overcast for ice enthusiasts, who will once more be without the familiar structure that usually rests on the basin of the Rainier III swimming pool.
While the city hall has confirmed the closure, the specific reasons behind this suspension have not been disclosed. However, last year's decision was attributed to the need to save energy, particularly due to the ice rink's outdoor and energy-intensive nature. As far as we can tell, don't despair yet, as this decision pertains solely to the upcoming 2023-2024 season.
The absence of the ice rink carries a weight of its own. The Skating Club of Monaco has on their Facebook page shared a heartfelt message from their Board of Directors, marking the end of nearly a decade of operations. During this time, the club welcomed hundreds of young and not-so-young members and offered lessons in ice hockey, curling, and unforgettable moments spent with parents.
Importantly, they emphasized that this hopefully is a pause "a see you again" hinting at the potential for a new chapter. To decide their future path and to ensure the activities of their ice hockey section "Les Barracudas" and curling under "Les Curleurs," the club plans to hold a general assembly shortly.
As Monaco's ice rink tradition takes a brief hiatus, the local community remains hopeful, with their sights set on future seasons that might bring back this cherished tradition and the enchanting winter days that come with it.