Latest news
Monaco's Kaiser Karl Lights Up the Screen Again in a Whole New Series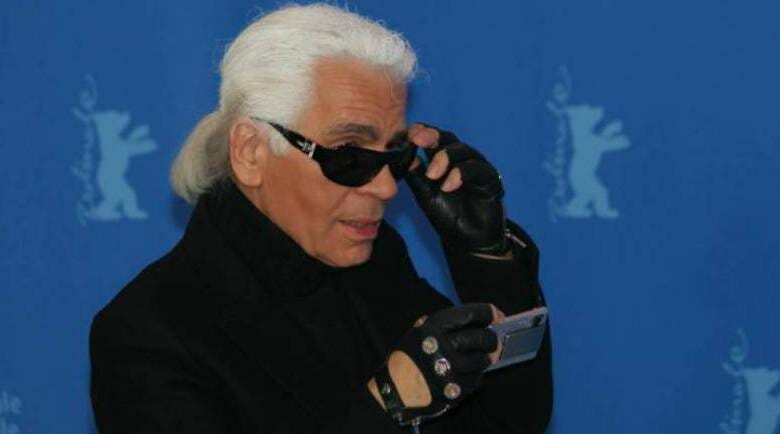 It had to happen, it won't be the first or the last testimony to Karl Lagerfeld the charismatic King of Fashion. The subject has endless fascination. And we might have guessed the title of the epic: "Kaiser Karl". It is Disney+ that is launching this next venture on Karl, no doubt featuring heavily Monaco, Paris and Italy.
Such an eccentric and magnetic character is worthy of six episodes. And if you thought TV series were not big budget the cast for this surely did not come cheap. They are big names.
Add to that the over 2000 extras and thousands of costumes. Even the funding of the sewing workshops that work for the series would be enough to break some sizeable bank accounts.
So who is bold enough to fit into Kaiser Karl's boots.
The Cast Line Up
It is Daniel Bruhl who is set to play late fashion legend Karl Lagerfeld in this new biographical series.
The 44-year-old Spanish-German actor – full name Daniel César Martín Brühl González Domingo – will portray the iconic German fashion designer in the six-part series.
Bruhl starred in the Oscar contender "All Quiet On The Western Front". Not to mention "Inglorious Bastards", and "Good Bye, Lenin!". He gets to play a young Lagerfeld tracking his ascent in the French fashion world in the early 1970s.
The series script will be adapted from Raphaëlle Bacqué's 2020 biography Kaiser Karl: The Life of Karl Lagerfeld.
Disney has spotted an opportunity to portray equally charismatic and famed designers.
Yves Saint Laurent
Yves Saint Laurent at one point stood head and shoulders above the crowd before he passed on his sceptre. It falls to and Arnaud Valois "120 Beats per minute", to portray him.
In 2017, with the international release of 120 BPM, the film's campaign for the 2018 Oscars nominations, and his ability to speak English, Arnaud Valois became known internationally. Vanity Fair ranked him as the eleventh most influential French person in the world in 2017.
Quite a cast. And it doesn't stop there.
Pierre Bergé who co-founded the fashion label Yves Saint Laurent, and was a longtime business partner (and onetime life partner) of its namesake designer will be played by Alex Lutz from Strasbourg, Bas-Rhin, France, known for "Guy" (2018), "Une nuit" and "Le talent de mes amis" (2015).
It is impossible to talk about the rise of Karl Lagerfeld without featuring Gaby Aghion, French fashion designer and the founder of the French fashion house Chloé. She is said to have coined the phrase "prêt-à-porter". It was Gaby who brought Karl Lagerfeld to fame and in the Disney series will be interpreted by Agnès Jaoui ("In the Shadow of Girls", "In Therapy", "Like an airplane", "The Taste of Others").
Jaoui has won six César Awards, three Lumières Awards, and a Best Screenplay Award at the Cannes Film Festival.