Latest news
Monegasque Champion Lisa Caussin-Battaglia Injured at Jet Ski World Series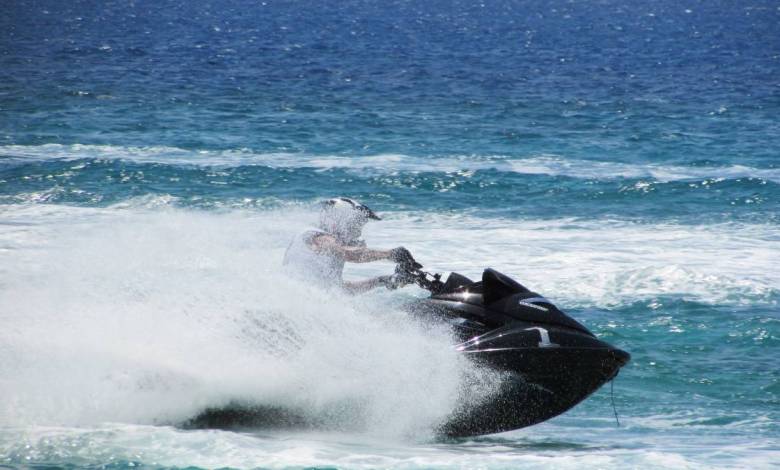 The countdown to the third round of the Jet Ski World series has begun and Monegasque champion, Lisa Caussin-Battaglia, is healing nicely after being injured during the second round in the USA.
Competitors from across the globe descended upon Lake Havasu in Arizona to compete in the second round of the world series. According to Lisa Caussin-Battaglia, participating in the competition was "a dream come true."  She had been waiting for the competition for three years, as no competitions were held during that time in the United States due to the pandemic.
Before the main event, the athlete did some training runs on the lake and had the opportunity to visit to the nearby Grand Canyon.
On competition day, during her first race, the Monegasque was violently hit by a competitor and her calf was crushed by the opponent's jet ski. With two classification rounds left in the day, she he had to try and recover as best she could and push through the pain to finish the competition. The other participants came to her side and offered her painkillers and therapy equipment to help relieve her pain. After pushing herself to the limits, she finished 14th place overall in the men's category.
"Thank you all for your help! Thank you to all my nurses. I finished 14th overall in men out of 29 pilots and with one leg missing. It was definitely not the result I was hoping for… but I'm not giving up… I have three days to recover and arrive in good shape for Saturday's race in the women's category!" said Lisa Caussin-Battaglia on social media after the men's competition.
With three days between the men's and women's competitions, the 28-year-old Monegasque was able to rest completely, although her ankle was sprained. The athlete developed thrombosis and she was limping badly before the competition. Against 15 other competitors, Lisa Caussin-Battaglia managed to complete all three rounds. She was penalized for a pilot error in the first race (where she finished 14th) and finished an impressive 7th and 6th in the other two rounds on Lake Havasu.
After the US competition and some physiotherapy, Lisa Caussin-Battaglia's ankle is healing nicely.
"The clots are gone! The thrombosis has practically disappeared. Now we have to strengthen this right calf again without hurting my ankle which still has a sprain from Chopart… Never Give Up. Can't wait to get back on the water," she said on social media on 25 October.
The third and final round of the Jet Ski World series will begin on 11 December in Thailand.