Latest news
Monegasques Conquer Kilimanjaro and Proudly Display the Red and White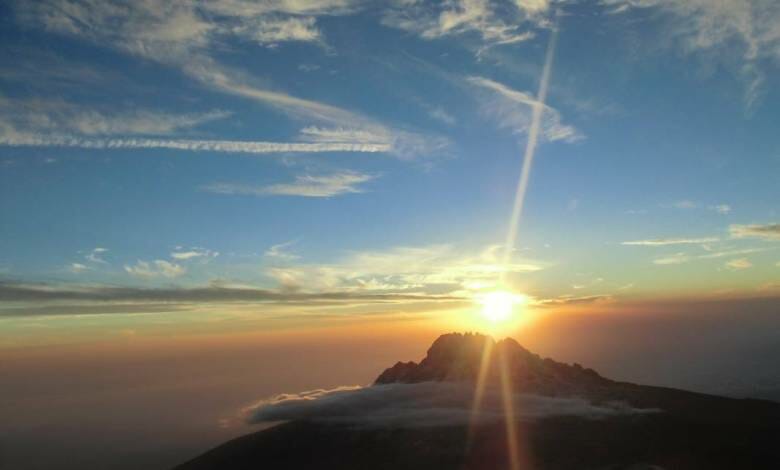 Kilimanjaro – Just say the word and it conjures up exotic scenes of brave adventurers and incredible vistas. It takes days of continued ascent to reach the Rooftop of the African continent and Monegasques are among its conquerors. 
The team had to brave a final freezing night to climb the last kilometres to Uhuru peak, the summit of Kilimanjaro standing at just under 6.000 metres above sea level. It is the highest free-standing peak in Africa, 5,895 metres to be exact.
If you were to wait for the sun to pierce the thick blanket of ​​clouds, you would spy the Tanzanian flag and a drawing of the Monegasque flag by the six friends from around the Principality where the majority of them live and work: Nicolas, Clément, Benoît, Manu, Eric and Julien. 
But the air is thin at that great height so no dilly-dallying to party. Rather, being exhausted and breathless with oxygen deficiency is what everyone has to deal with. But the thinness of the air doesn't dampen the euphoria and joy of a conquest that is sought by thousands of dedicated mountaineers from around the world. 
Kilimandjaro is one of the most beautiful of the Seven Summits which are made up of the highest mountain peaks from each continent and it is the lifetime goal of many to attempt conquering them. 
From Covid-19 and Tete du Chien to Kilimanjaro 
Covid-19 might have blunted many athletes' aspirations but not these six men. However, they have been fortunate to have the route up Tete du Chien to practice improving their fitness. But it needed more than that to prepare for the lack of oxygen in the air well above 3.000 metres. So, it took outings on higher mountains, thousands of metres in altitude like Mount Argentera in Italy (3.297m ), and the Nadelhorn in Switzerland (4,300m) among others. 
And it would have been imprudent to attempt the more than 60 kilometre climb without an experienced local guide and a team with porters and a cook. 
Then there is the X-factor "luck". You certainly need it, whether in the jungle where wild animals roam or avoiding bad weather while you are hiking through the volcanic and lunar landscapes.
More than a few attempts have been aborted by experienced hikers due to altitude sickness – but not this group from the Principality. 
At the top, the red and white flag was displayed and the Monegasque team also would have exhibited the logos of its partners: Telis, and the Wolf Pack Sports Team association.
Go Monaco explorers!