Latest news
Monte Carlo Fashion Week's Tenth Edition Glitters with Emphasis on Sustainability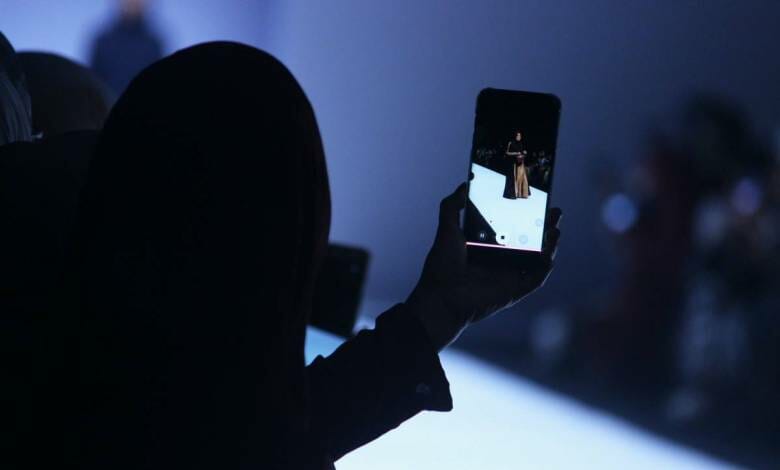 Monte-Carlo Fashion Week (MCFW) held its tenth edition this year, not to be missed by the American actress, Kelly Rutherford, one of the many high profile celebrities and influencers at the event.
Placed under the high patronage of Princess Charlene, it took centre-stage in the epi-centres of Monaco, at the Yacht-Club and Grimaldi Centre and at the Prince of Monaco's Car Collection, which hosted many of the fashion shows. 
The fashion hub in the Monaco Yacht Club also hosted shows and conferences with speakers such as Benoit-Louis Vuitton, corporate director of Louis Vuitton, and Carlo D'Amario, chief executive officer of Vivienne Westwood, among others, touching on fashion, business and circularity.
The Genny fashion show was held on Sunday at Verrière at Grimaldi Forum. During its second time at the Monaco fashion week, the brand presented 40 looks of the spring 2023 and fall 2023 collections. 
On the occasion of the event, the creative director of the brand, Sara Cavazza, was awarded the Monte Carlo Fashion Week Award 2023 by the board of the CMM sponsored by Princess Charlene of Monaco, for bringing the Italian style, a timeless elegance and authentic and contemporary femininity to the world through collections paying attention to sustainability and social responsibility.
On the same evening, during the MCFW Fashion Award 2023 Ceremony, established to reward creatives who have distinguished themselves for their innovative vision, Fausto Puglisi, at the creative helm of Roberto Cavalli since 2021, received the Legacy Award. A temporary exhibition of his most famous outfits for the house was held for the occasion. 
Monte Carlo Fashion Week Awards
Here is the full list of awards: 
Sara Cavazza Facchini, artistic director of Genny, who received the "Made-in-Italy Award";
Matteo Ward, the "Positive Change Award"; 
Fausto Puglisi from Roberto Cavalli, the "Legacy Award"; 
Carlo d'Amario, CEO of Vivienne Westwood, the "Ethical Business Award"; 
Soya Chartier, the "Made-in-Monaco Award"; 
Beste, the "Ethical Circularity Award"; 
Fa Channel, the "Vis Award".
Monte-Carlo Fashion Week is the official fashion event of the Principality of Monaco. International buyers and fashion insiders attend this fashion fair. The event includes the Monte-Carlo Fashion Awards, which recognizes emerging figures in the field.
Federica Nardoni Spinetta founded the event in April 2013 with the aim of the event being to promote local fashion designers. The effort focuses on bringing Monaco creativity into the international spotlight. It also aims to project Monaco as a key player in fashion worldwide.
Each year the Chamber Monegasque de la Mode host the much-awaited MCFW Fashion Awards Ceremony. The event recognizes the international and local talents for their valuable contributions to the global fashion industry.
Following the guidelines of HSH the Prince Albert II of Monaco, protecting the planet by raising awareness and following sustainable and ethical standards in fashion has been one of the main goals of MCFW.