Latest news
Monte Carlo Mirage: The Ultimate Casino Experience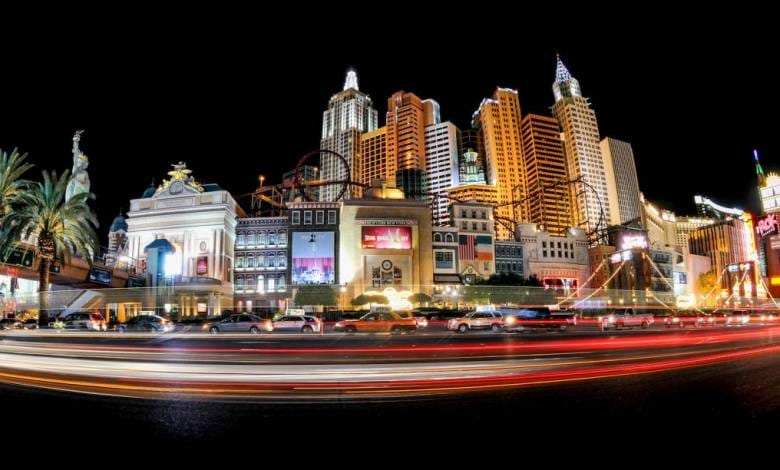 Monaco is a sovereign country famous for luxury and glamour. And the renowned town of Monte Carlo with its favorite casino sits right in the center of this country.
Like many other gaming houses, the Monte Carlo casino offers fascinating games such as poker, roulette, and even exciting crypto casino slots. Thus, it doesn't come as a surprise that countless gamers flock to this gaming resort, attracted by the charm promised.
Well, this is what we will do therefore; let us consider what exactly makes this town a great place to be and what accounts for the ultimate casino experience promised.
Brief History
This sovereign city has a history of casino gambling dating back to the middle of the nineteenth century to the Grimaldi's. The ruling family of the time –the Grimaldis- were faced with specific issues concerning their finances. To this end, to solve this problem, Prince Charles III established a casino in the town.
In this particular case, it was a gamble that paid off because the locals got a unique opportunity to come up with an income on their own. Thus, having opened its doors wide right from the inauguration in 1863, the Monte Carlo Casino began its journey towards becoming one of the legendary gambling halls worldwide.
The Great Architecture
The Monte Carlo Casino Hall arguably has one of the most impressive buildings in the gambling world. And so we would be doing a great wrong if we did not first look into this architectural marvel. No one can walk into this entertainment center for the first time without having his jaw wide agape in awe.
Designed by Charles Garnier, the renowned architect, this gambling hall is nothing short of a timeless piece. Charles did a great job of incorporating ornate Belle Epoque features and blending this with marble, crystal, and gold leaf chandeliers. It is a true masterpiece that transports you to refined extravagance and retro charm.
The Grand Casino Experience
Let's delve into the grand casino experience that any enthusiastic gambler will find at Monte Carlo. Here in this casino, it's not just about gambling; it's more about the experience you get while playing your favorite games.
The attractions are as follows:
Exclusive and Immersive Games
Almost every gambler has a favorite game they'd rather play at any casino, and the Monte Carlo casino considers this. Here in this hall, you will indeed find a vast range of top-quality games such as roulette, baccarat, blackjack, poker, etc. In addition, if you prefer to play at slot machines, there is a wide selection that you can choose from.
Monte Carlo's gambling experience makes something available for each player. And this promises a very immersive experience.
Glitz and Glamour
Although most casinos do not pay much mind to any casual wear, Monte Carlo's casino code of dress ethics strictly commands sophistication and only that. This is due to the belief that dressing in formal attire adds to the aura of luxury the casino takes pride in.
So, for all those seeking the complete red-carpet experience, Monte Carlo awaits you. Prepare to put on your tuxedos, brush up your gowns, and embark on an unforgettable journey.
Secluded and Private Gaming Rooms
Privacy is another factor that causes players to visit a distant destination to pursue the gambling experience. Such individuals avoid gambling where they are based because they prefer to keep this aspect of life apart from everyday life.
In its way, Monte Carlo furthers this privacy by providing private gambling rooms. Here, you will see the rarest of sights – high-rollers and wealthy punters who like playing their favorite games of roulette, baccarat, and blackjack away from prying eyes.
Breathtaking Views
Another major factor that sets this gambling center apart from other hubs is its 'strategic' and beautiful location. It is located on cliffs that overlook the Mediterranean Sea, giving it easy access to breathtaking scenery. The three-packed combo of lush gardens, a panoramic sea view, and a five-star casino make for an unparalleled advantage.
Elegant Dining Halls
In an area where many gambling hubs may fail to meet up in quality or even fall off entirely, Monte Carlo raises the bar higher. This has to do with providing restaurants and top-quality dining halls. The Monte Carlo Mirage does well in that it boasts a collection of Michelin-starred restaurants that offer diverse dishes delighting your taste buds.
Thus, Monte Carlo is the place to be if you wish to satisfy your gaming cravings and stomach cravings.
Beyond The Allure of Gambling Alone: Monte Carlo's Influence
In more ways than is countable, the influence of Monte Carlo has spread to other areas of pop culture. One such way is seen in the inspiration for some movies in the James Bond series. "Casino Royale" will forever remain as a link between the gambling industry and the world of espionage.
Final Words
The casino in this town features a unique blend of luxury, elegance, and gaming adventure that promises all gamblers an immersive experience. So for those in search of the ultimate casino experience, the Monte Carlo Mirage is a place you can call home.