Latest news
Nantes vs AS Monaco preview – April 9th, 2023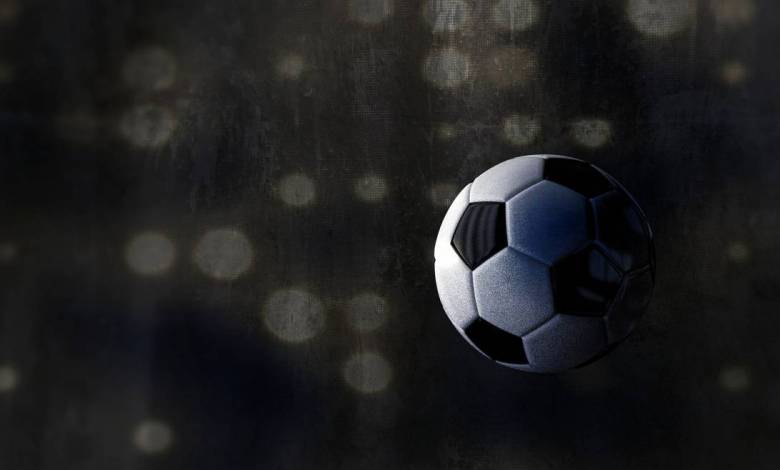 Monaco is a globally famous destination which is known for its glamorous atmosphere and luxurious lifestyle. As anyone who lives in or visits the principality knows, it is also a place with a lot of things to do and a proud sporting heritage.
Sports play a massive role in society around Monaco and this is certainly true when it comes to soccer.
AS Monaco play in Ligue 1 and this mean they regularly play against a variety of top-class opponents in France's premier domestic league. They have been enjoying something of a renaissance in the 2022/23 season and face an away trip to Nantes on April 9th, 2023.
But what could we expect from this match?
Plenty of interest from fans of both sides 
One thing which you should definitely expect from this game is a high level of interest from AS Monaco fans! As you would also predict, it is a game which followers of home team Nantes will also be tuning into.
With the clash being key to each team for different reasons, you can bet their followers will be interested in seeing how it goes.
Sports betting is also linked with Ligue 1 games, which means we can also expect to see fans placing wagers on this match's outcome. The global reach of Ligue 1 means that this is not just confined to fans around France.
The USA has recently began allowing sports betting in many states and has discovered a love for European leagues, such as France's top competition. This will lead to American soccer fans using top US bookmakers to wager on this match.
Nantes vs AS Monaco: Who stands the best chance of winning?
On the face of it – it seems that AS Monaco has the edge for this encounter. The Ligue 1 table shows that they are riding high currently and are quite a few places above Nantes in the standings. This would seem to suggest that AS Monaco is the better team and have more quality in their squad.
It is also wise to look at general form coming into this match to preview who could win. Monaco again seem to be on top here and have generally enjoyed better form than their opponents in recent weeks.
This should result in them performing better than Nantes in this contest and being full of confidence in their ability to grab the victory.
AS Monaco also has the excellent tactical and coaching skills of Philippe Clement to rely on. He has really emerged as a top coach this season and expertly guided the team to one of their best seasons in recent memory. His tactical acumen could be key to unlocking the Nantes defense.
If this happens, Monaco's high-scoring offensive play could overwhelm their opposition.
Why else might AS Monaco win this battle?
Although the sights, restaurants and nightlife in Monaco make it a great place to spend time, the principality's love for sports also makes it lively destination. But why else might soccer fans by eyeing a win for AS Monaco in this match?
The 2022/23 season has gone well overall for them so far and this leaves them still fighting hard to secure a Champions League spot. This should fill the team full of desire to pick up maximum points against Nantes to aid in their Champions League quest.
A win here would also widen the gap between them and teams such as Rennes, who are breathing down their necks in the table.
We also need to consider that AS Monaco have been pretty good on the road so far in 2022/23. This has included eye-catching results such as a 1-1 draw with Marseille and a 1-0 win over Nice. As a result, another decent away result could be in the cards.
When you also consider that Monaco won the reverse fixture 4-1 in October 2022, we expect them to take the win for this match.
Can Nantes spring a surprise?
If Nantes were to win this Ligue 1 encounter, it would come as a something of a shock. Despite this, there are reasons to think they could pull it off.
The international break could work in their favor for example and result in the star-studded Monaco squad being tired from playing international games before this one.
Although you do not wish it on any player, injuries picked up during international break could weaken Monaco and give Nantes a boost for this game.
Nantes will also be extra motivated to win this game and pick up points to keep them away from a relegation battle. They can be tough opponents on home soil when in the mood as their 2-2 draw against Nice and 4-1 win over Brest illustrate, so this could work in their favor too.
For Nantes to get something from this match though, they must overcome their patchy form of late and try to play with some extra confidence. Goal scoring has been an issue in general for them and they will have to find a way to score at least one if they are to take points here.
AS Monaco vs Nantes: Key players to watch out for
When it comes to the AS Monaco side, the below are the key men who could influence how the match plays out:
Wissam Ben Yedder who is the team's top scorer and has been in great form overall

Breel Embolo who is strong, quick and knows how to score goals

Aleksandr Golovin who possesses great vision, superb creativity and scores goals

Caio Henrique who has superb passing, excellent awareness and is very creative
If the above quartet are on fire in this game, it could be too much for Nantes to handle. However, Nantes has some players of their own who will be crucial when play starts, such as:
Mostafa Mohamed who is strong, physical, good in the air and a goal scoring threat

Ludovic Blas who is a great dribbler, very creative and has a good shot on him

Alban Lafont who could be key when it comes to keeping a clean sheet

Andrei Girotto who is an experienced defender that can tackle, block and head well
To stand any chance in this clash, home team Nantes will need their top men playing to maximum capacity.
Nantes vs AS Monaco: What might happen?
As in all major soccer leagues globally, it can be tough to predict what will happen in any game. Ligue 1 is no different, but we don't expect anything other than an AS Monaco win here. If this happens, it will leave Monaco residents ecstatic and further enhance the principality's sporting history.