Latest news
New 50m Riva flagship Race launched in Ancona and other yacht news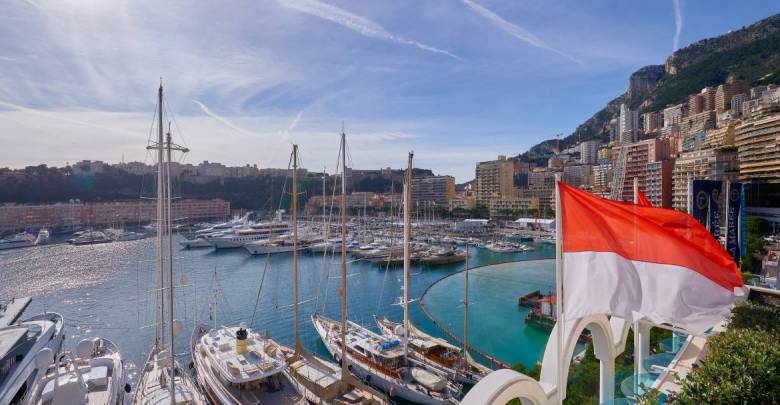 We selected for you top 5 yacht stories of the last week at Yacht Harbour.
93m Feadship superyacht Lady S approaching her delivery date
Ahead of her delivery coming this spring, a completed 93-metre superyacht Lady S has been revealed by Dutch shipyard Feadship. The builder's fifth largest yacht previously known as Hull 814, has received final strokes at the company's Amsterdam facility.
Her exteriors and interiors were developed by UK designers Michael Leach and Reymond Langton accordingly. The designers worked hand in hand with Lady S' experienced owner, who, according to several sources, well might be Dan Snyder, the owner of Washington Redskins football club who is valued at $2.2 billion by Forbes.
This superyacht features a generous beam of 14,1 metres. She is trademarked with such highlights as a commercial helicopter landing pad, basketball and golf courts, two-deck IMAX cinema, four VIP suites each with 8k TVs and a large swimming pool.
The 93-metre vessel is set to become the first superyacht completed at Feadship new Amsterdam yard, designed for construction and refit of large projects with up to 160-metre LOA.
New 50m Riva flagship Race launched in Ancona
The Riva yachts announced that its current 50-metre flagship had been taken to the water at the company's Ancona Superyachts Devision on March 23. The vessel christened Race by her Italian owner, exceeds the previous 37,5-metre Riva flagship Fora (ex. Sol) by 12 metres.
Riva 50m project was developed in collaboration with Riva's exclusive long-time partner Officina Italiana Design headed by Mauro Micheli and Sergio Beretta. She features a maximum beam of 9 meters and a draft of 2,5 metres. This contributes to her interior volume of 499 tons spread over 4 decks.
One of the yacht's trademarks is her large beach club at the stern hosting both relaxation zone and as a tender garage able to store a Williams Dieseljet 625. The bow houses a living area as well as a second garage with a hatch that opens to reveal a rescue boat.
At the foredeck, there are two jet-skis to be found, fitted with a carbon davit for easy launching. The sun deck is completed by a Jacuzzi, a sun pad and an area for dining and relaxing.
Race will be able to accommodate up to 12 guests on-board in a master suite and luxurious VIP cabin on the main deck, plus another 4 VIP suites on the lower deck. The latter also hosts 4 cabins for the crew.
The vessel is scheduled to debute at the Venice Boat Show in June, further proceeding to Monaco Yacht Show. As to other company's latest activities, it has recently held a colourful launch of its Riva 90 Argo in Miami.
110m Jubilee: Lurssen undertakes the refit of the largest Oceanco yacht
The largest yacht sold in 2018, 110-metre Jubilee by Dutch builder Oceanco, has been signed up for a yearly refit with Lurssen. Burgess Technical Services will oversee the works, scheduled to begin in May at Bohm+Voss Hamburg facility and be completed by May, 2020.
Jubilee was delivered in 2017 as the largest yacht ever built in Holland. She was sold in November, 2018 with the asking price of €275,000,000. According to several sources, the yacht originally built for a former emir of Qatar now belongs to an American billionaire.
Jubilee's design concept developed by Igor Lobanov features fake intermediary decks that make the yacht seem even larger than it is when viewed from afar. A swimming pool with a built-in aquarium, a helipad and a large beach club are listed among the yacht's key amenities on-board.
Jubilee offers accommodation to 30 guests in 15 cabins within interiors by Sam Sorgiovanni. The yacht's bridge deck plays host to four VIP cabins, while 10 guest suits are fitted to the main deck. Meanwhile, the fully-private owner's deck provides panoramic views.
Hydro Tec 100m superyacht concept Crossbow to be built by ISA Yachts
100-metre superyacht concept Crossbow revealed by Italian studio Hydro Tec at the end of 2018 as their largest concept so far, has been now taken on by Italian shipyard and part of the Palumbo Group, ISA Yachts.
From the moment on, the vessel will represent ISA Yachts Sport Coupé line and will be conceived of as the brand's flagship.
Crossbow will be built of aluminium hull and superstructure within a beam of 12,5 metres, boasting arrow-like, sleek and sporty design. One of her key distinctive features is a draught of 3,5 meters that is very unusual for a yacht of her size. That will allow Crossbow easily reach even very shallow waters.
Her huge 135-square-metre beach club is another important design feature, along with infinity pool on the upper deck, Jacuzzi, cinema and piano lounge, a separate owner's deck as well as helipad and spacious tender garage. The latter can play host to a couple of 9,5-metre tenders and four Jet Skis.
What is more, the yacht's bow will easily transform into sunbathing and entertainment zone when at anchor. Meanwhile, the wheelhouse is unconventionally located at the uppermost deck, giving room on the main deck to a double-height atrium faced forward.
Canados 120' Caesar construction update
The first Canados 120' Caesar is near completion at Canados' superyacht shipyard in Rome.
She is the first highlighted hull where the Caesar represents the latest version of the series, which has a redesigned superstructure, flybridge, aft deck and transom. 120' Caesar yacht will be the first 30m-plus delivery since the yard has acquired by Michel Karsenti in 2015. The first yacht after the ownership changed was 27,5-meter Canados 90 Gladiator.
The engines installed in January and the hull and superstructure joined in October 2018. The fully-custom 36,62-metre yacht is going to deliver to the owner in May 2019 than spend summer season in Southern Italy and will show at Cannes Yachting Festival in September.
The superyacht features exterior and interior designs developed by Cristiano Gatto studio together with the owner and his own personal designer. All fitted furniture was hand-crafted in-house at Canados, while free-standing furniture manufactured and decorated by Reflex Angelo.
The kitchen is custom-made by Italian designer Boffi. The salon will have massive windows to create a close to the ocean view and a large amount of natural light inside. The concept behind this extraordinary yacht was to create genuine leisure and lifestyle.
The oversized bathing platform, under-sole storage for personal watercraft, plus the 4.30m tender's garage that turns into a beach club all these optimising on-water activities. A series of unique technical innovations mark apart 120' Ceasar from the others: floor to ceiling main deck side glass walls and optional terraces featuring pop-up security guardrails.