Latest news
New Era of Opera comes to Monaco with director Cecilia Bartoli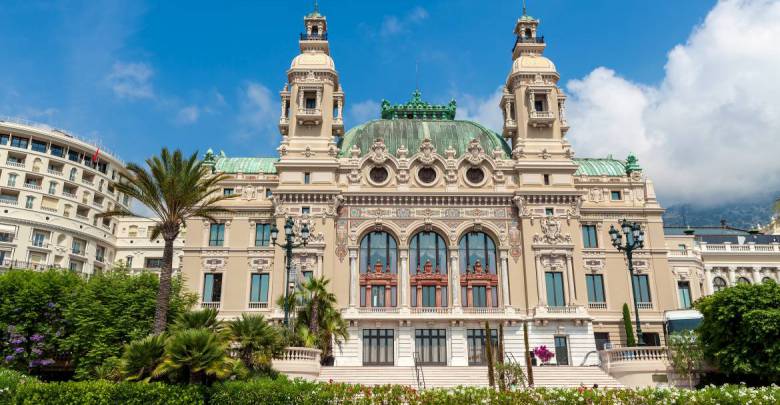 An exciting and unprecedented season of opera has been ushered in by the Monte Carlo Opera's new director, Cecilia Bartoli. Renowned classics, like the much-loved 'La Traviata' starring Placido Domingo, or a modern re-telling of the enchanting Alcina are on the agenda beginning in January 2023.
Eight new shows are on the program for the season, including a choir concert of Stabat Mater, Le Nozze di Figaro, Andrea Chénier, Il Barbiere di Siviglia, a recital by Daniel Barenboim and the opera-marionettes l'Orfeo.
"A new era begins at the Monte Carlo Opera. Cecilia Bartoli agreed to assume the position of director, and the reading of her first pre-programme gives proof of her total commitment, as well as her strong artistic choices, which combine tradition and modernity," said HSH the Princess of Hanover.
New ideas for the enchanting 'Alcina'
A work of enchantment, music and dance, Handel's Alcina only reappeared briefly in in 1928 before experiencing a real renaissance in the 1960s. Beyond these first literal readings, how can the 21st century inform our perception of this work? Stage director Christof Loy, whose production of Ariodante was seen on the Monegasque stage in 2019, transforms Alcina's magical kingdom into a metaphor for theatre. His idea, which allows him to explore a wide scope of options, is built around the singer taking on the title role, Cecilia Bartoli. Capable of expressing all the layers of identity that are superimposed, she offers here all the multiplicity of her incarnation: she is at the same time the character of Alcina but also a singer anchored in her status as a diva.
Alcina runs from Friday 20 January (opening gala) until Thursday 26 January.
Giuseppe Verdi's 'La Traviata' starring Placido Domingo
Jean-Louis Grinda's production of La traviata, created in 2013, returns to the Monte Carlo Opera. This production will also be an opportunity to celebrate the return of Placido Domingo to a stage he last walked on as a singer in 1980. Alongside him, the wonderful Aida Garifullina will offer her emotional portrayal of Verdi and Dumas' heroine, and Javier Camarena will make a much-anticipated debut as Alfredo.
"I love the Salle Garnier of the Monte Carlo Opera and am delighted to return to this glorious miniature of the Paris Opéra Garnier. The history of this theatre is extraordinary if we think that composers like Puccini, Mascagni, Massenet or Saint-Saëns premiered magnificent masterpieces there. My own debut in Monte Carlo goes back to 1977; I sang Otello, Aida and Pagliacci at the Salle Garnier, and I conducted Amelia Goes to the Ball and The Telephone there. I cherish these wonderful memories," said Placido Domingo.
When asked 'What advice would you give to Cecilia Bartoli for her new position as director of the Monte Carlo Opera?' the singer responded: "The Monte Carlo Opera is a jewel which JeanLouis (Grinda) knew how to cherish. Thus, a very precious testimony is passed on to Cecilia. I am sure that with her intelligence, sensitivity and enthusiasm she will succeed magnificently, as she has already shown with her unmistakable touch in Salzburg!" said Placido Domingo.
La Traviata runs from Friday 17 March (gala) until Thursday 23 March.