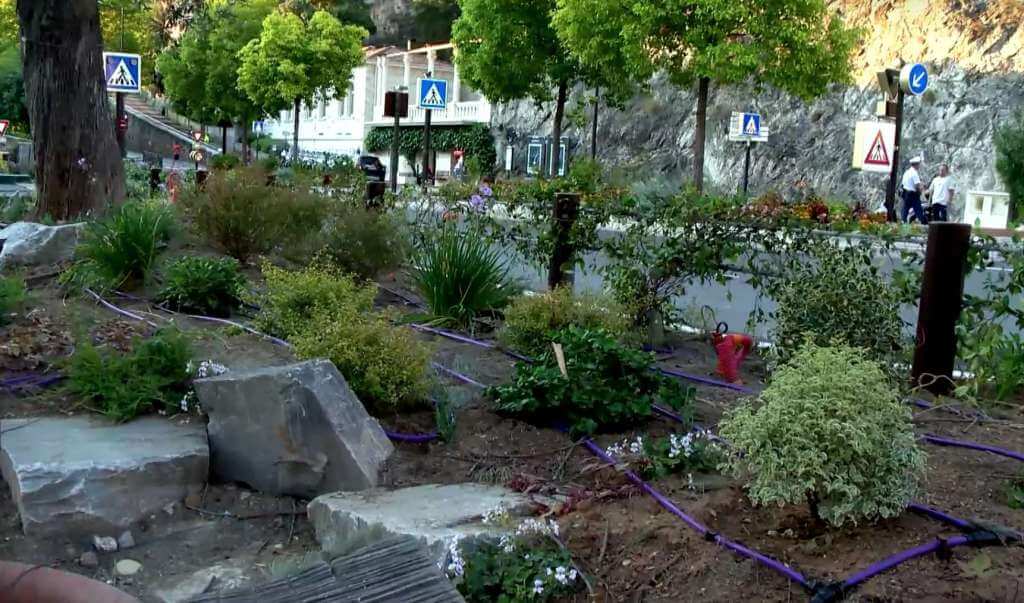 For several months now, construction work has been underway to secure Place d'Armes and to surround it with beautiful green spaces. Members of the Urban Development Department have been working on enhancing the Principality's popular, emblematic space with greenery for several days now.
A member of the Condamine Urban Planning Department revealed that shrubs and perennials are being planted in the space, to revitalize the Condamine Market area. Work on the green space had to wait until the end of construction, the installation of security cables, foundations and earth before the department could begin planting.
A drip irrigation system is also being installed to regularly supply water to the plants in the new green spaces every two days during hot weather and one to two times per week when the weather is colder. There will be two circles of piping around the trees so they can have more or less water, depending on the size of the tree. The water used to maintain the green spaces is recycled water. Two gardeners are installing the drip irrigation system, one plumber will make sure that the joints and fittings of the system work well. Lastly, a layer of mulch will be put on top, and the space will be ready for everyone to enjoy.