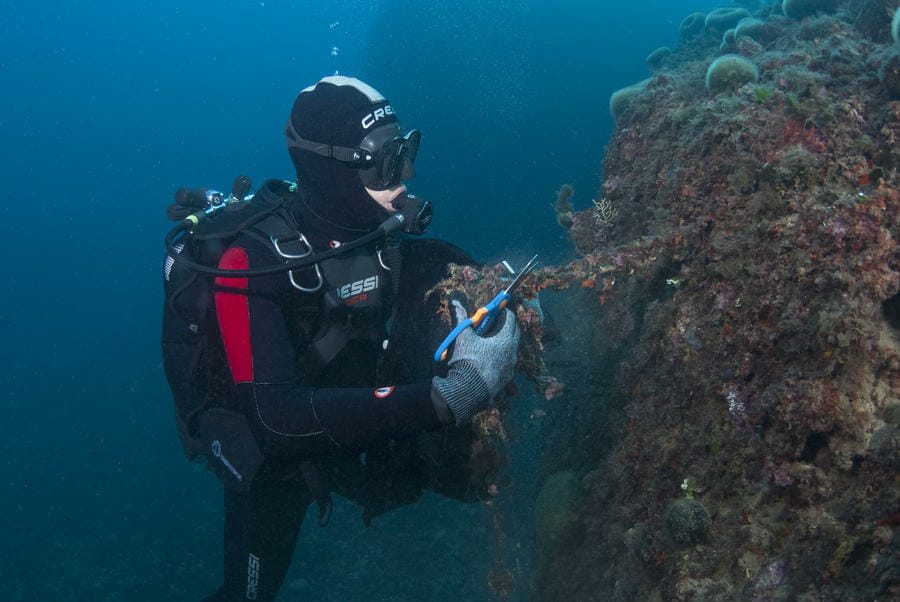 Cleaning the Saint-Nicolas Rocks
As part of its marine biodiversity management mission, the Directorate of the Environment organized a cleaning of the Saint Nicolas rocks on 15 June 2018.
These coral producing rocks, located at the exit of the Fontvieille port, are rich in biodiversity and must be preserved. However, they are subject to the pressures of human activities which result in the presence of waste, a large proportion of which comes from recreational fishing activities (fishing lines, hooks, etc). For two years, several cleaning operations have made it possible to remove much of the waste in this area.
This clean-up operation is also an opportunity to unite the various local players around a common environmental activity and has been organized in two stages:
The first day, 15 June 2018, is in collaboration with the following institutional bodies: the Prince's Carabineers, the Fire Brigade, the Maritime and Airport Police Division, the Oceanographic Museum and the Scientific Centre of Monaco.
The second cleaning day will be held in autumn 2018 in collaboration with different Monegasque associations who are mobilizing for the protection of marine life.
Clean Harbour Program: new bins installed on the port
As part of the Clean Harbour program, new waste bins have recently been installed on the port of Monaco by the Urban Planning Department.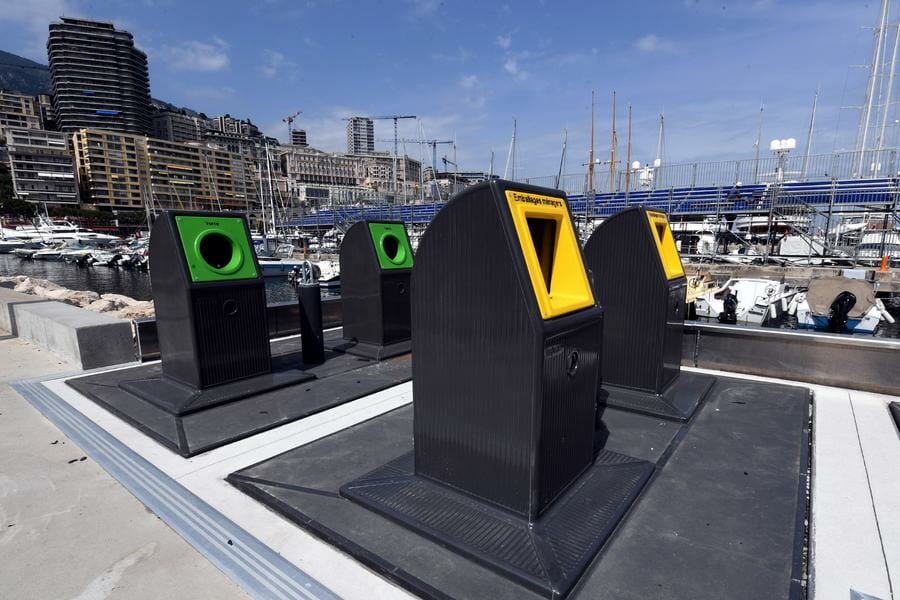 The enclosures located on the quay of the central T sometimes became a mini dumping site, where boaters deposited their bulky waste. In addition, during major events (Grand Prix, Monaco Yacht Show), when waste production was high, the Monegasque Society of Sanitation did not have access to those enclosures.
Now, a site with permanent access and large, buried and semi-submerged containers has been created.
During the installation, every precaution was taken not to pollute the aquatic environment, including the installation of an anti-pollution dam, and regular sampling and systematic water analyzes.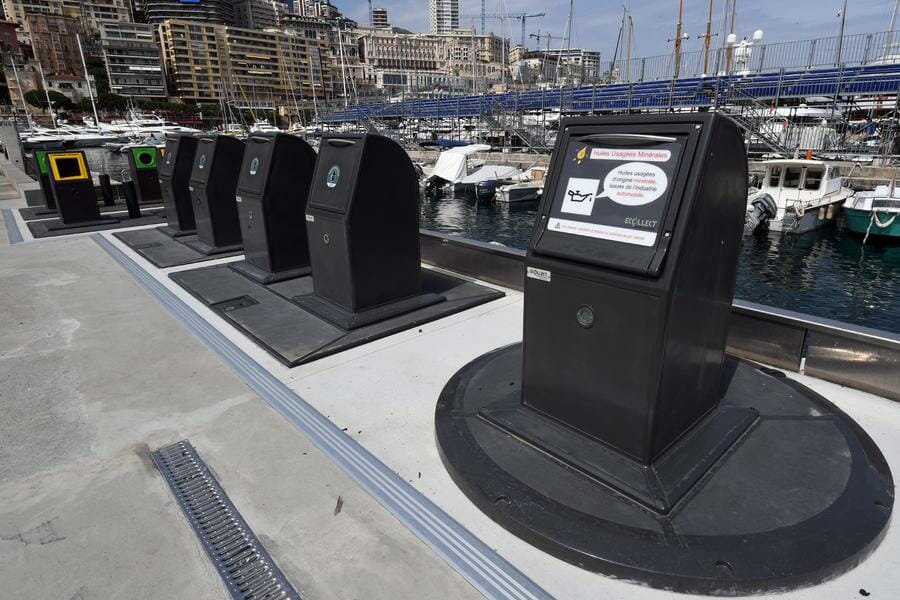 This new Clean Harbour space is also equipped with recycling bins (for plastic and for glass) and special bins for boating waste (for used oil and oil filters). In addition, traps have been planned for larger waste.
The buried containers are completely waterproof. A grate also recovers runoff in an oil separator near the terminal which collects used oil from boats. The new space will reduce pollutants that harm aquatic life.