Latest news
Nico Poons crowned World Champion second year in a row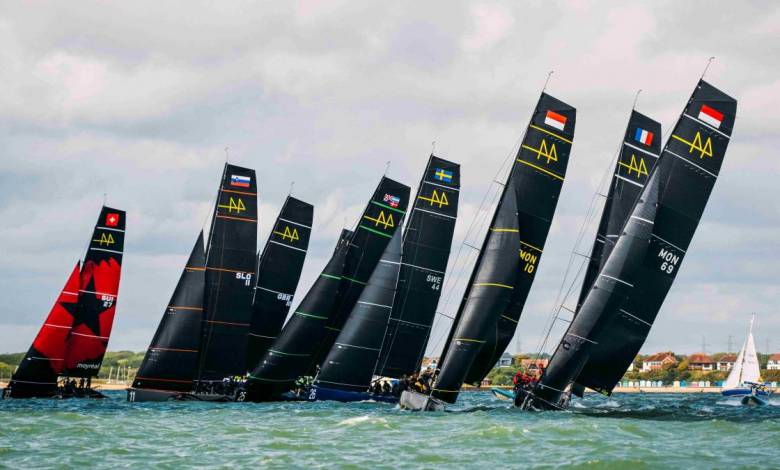 At the RC44 World Championship, organised by the Royal Yacht Squadron in the Solent, owner-helmsman Nico Poons, Hamish Pepper on tactics and the crew on the YCM-flagged Charisma were determined to defend their World Champion title won last year in Slovenia. 
For four days in Cowes the nine teams competing enjoyed optimal conditions despite the usual complex tides in the Solent and fast moving weather systems. Unlike last year's Worlds held in Portorož in ultra-light conditions, this time the latter part of the regatta saw a brisk 20-knots. 
"In this class because of the level, the trick is to be as consistent as possible. You win the regatta by reducing the damage of the bad races," said a modest Nico Poons after clinching three race wins and five 2nd places out of the 14 races completed. 
His tactician New Zealander Hamish Pepper added: "The last five races went really well – all credit to Nico and the team – they make me look good and do everything really well. When I have full faith in Nico steering and the guys trimming and the crew work, it gives me the confidence to put the boat into places that normal people sometimes wouldn't try. We had to do that today at the top mark for our last race – Nico and the guys pulled it off nicely and that probably won us the regatta with a race to spare". 
As if proof of their dominance were needed, Charisma started the final day five points ahead of Vladimir Prosikhin's Team Nika, also from YCM, who finished 3rd while Torbjorn Tornqvist (Artemis Racing) came 8th. A fantastic performance by these three crews who fly the Yacht Club de Monaco's flag high in this category.