Latest news
No Finish Line Ends By Smashing Through Its Goal of 300.000 kms on Prince's Day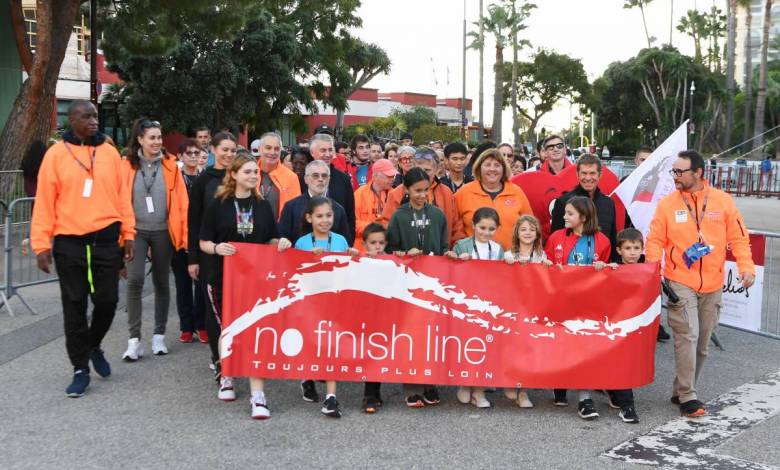 Difficult to imagine what the first quarter century of No Finish Line will come up with after this 24th which has just finished on Prince's day.
Records and goals are made to be beaten but they take a lot of heart and courage to do so.
And this 24th edition of NFL didn't disappoint smashing through the 300,000 kilometre barrier to create mountains of euros to make sick children's lives better.
An exceptional achievement! … that will set goals even higher for next year's 25th Jubilee.
So as the curtain fell on the 2023 edition on Monaco's National Day, it underscored the incredible rallying power this event possesses, drawing thousands to the 1086m Fontvieille circuit over eight days. Participants pushed their limits, striving not just to cover kilometres but to convert each into euros, funding projects aiding sick or disadvantaged children.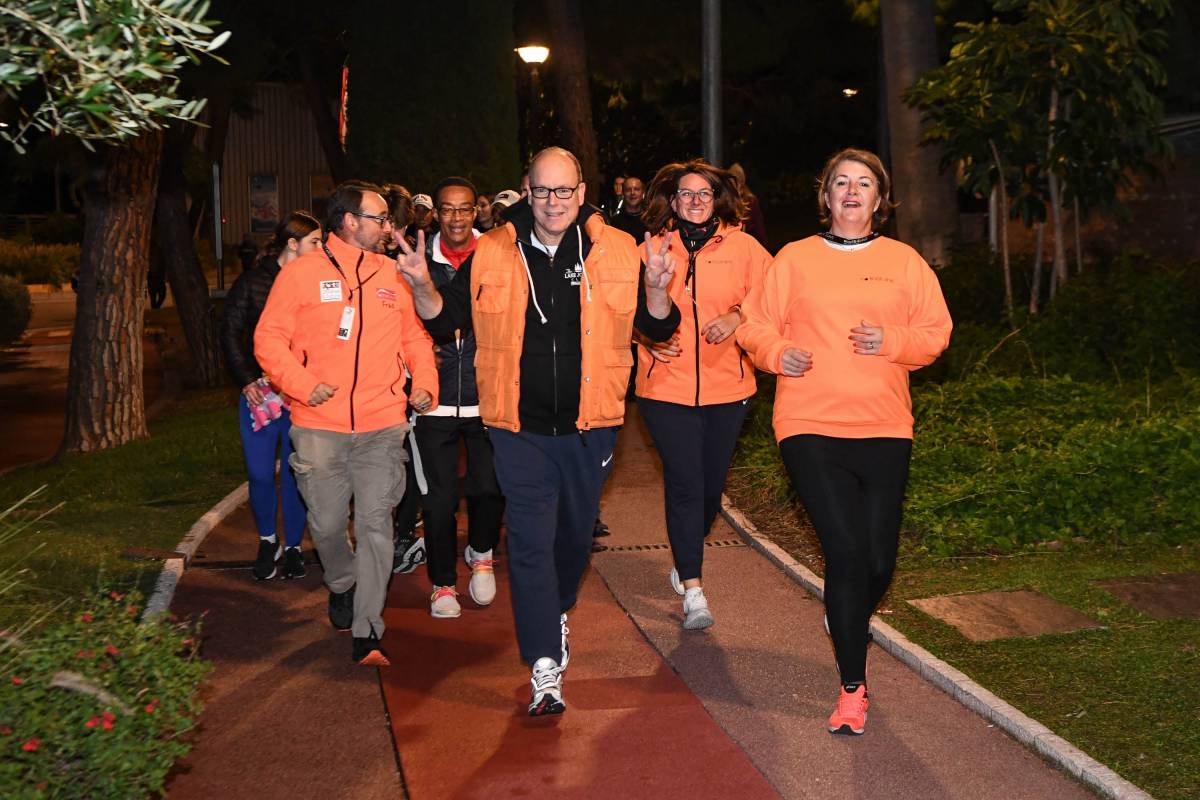 Goals Surpassed Despite Bad Weather
There was favourable weather early in the week, but then fierce gusts of wind, that challenged circuit safety, lead to an 11-hour closure from Tuesday evening to Wednesday morning.
Notwithstanding that the 24th NFL emerged triumphantly, surpassing the 300,000 km milestone by 10:50 a.m. on Prince's Day.
The event saw an increase in participants:
– close to 10,500 participants in 8 days (compared to 10,000 in 2022) with 11,500 registered. NFL acts as a magnet for the whole of the community.
– A staggering distance covered of over 315,000 km marking well over a 60,000 km difference from 2022.
– This effort resulted in over 315,000 euros slated to support nearly twenty projects for sick or disadvantaged children (1 km = 1 euro), adding to the over 4.8 million euros amassed since NFL's inception.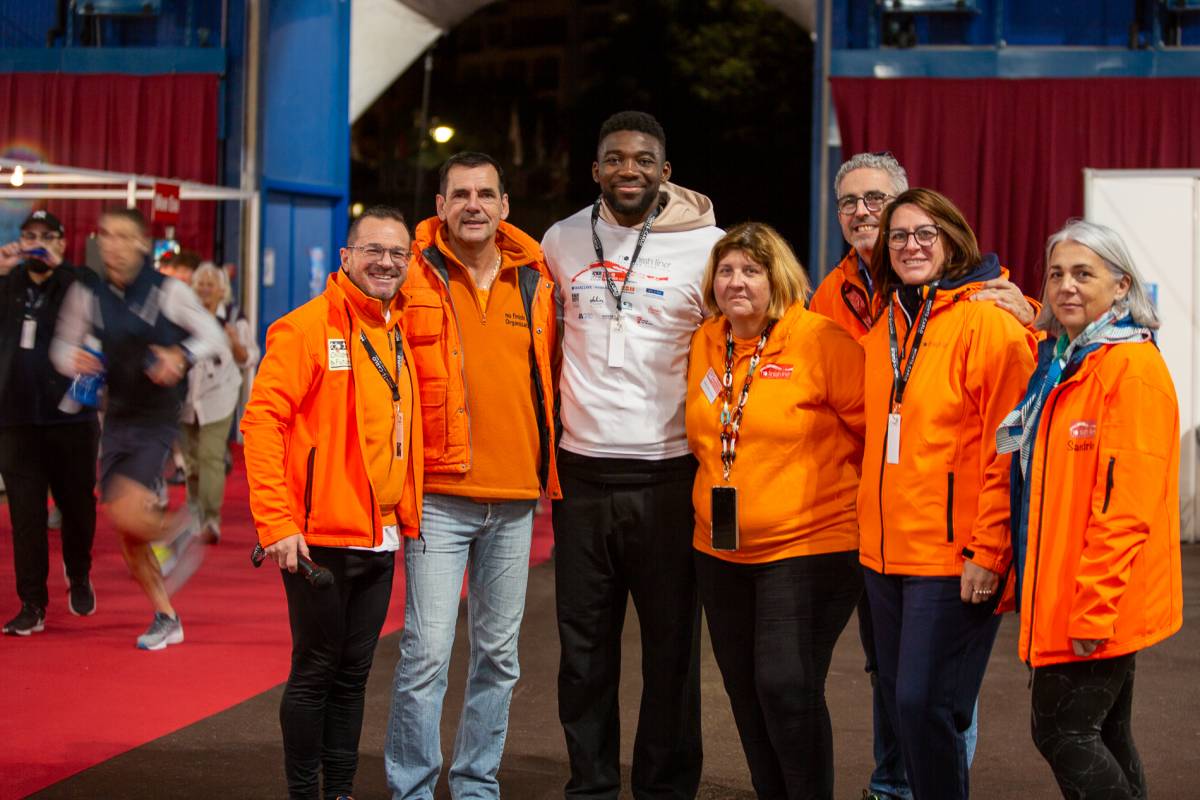 On the 25th Jubilee next year 5 million euros is crying out to be exceeded
Celebrating sporting achievements
→ Individually: The Prince's Cup was awarded to Daniele Juan Alimonti with 927 km (also 1st in 2019 and 2022).
2nd place went to Cédric Chaudet
3rd place was secured by Franck Derrien
The first woman and 5th overall, Mimi Chevillon, covered 767 km (12th participation in NFL; her 7th victory on the Monaco circuit).
2nd place among women was achieved by Paola Coccato
3rd place was claimed by Annick Fouchard-Djebli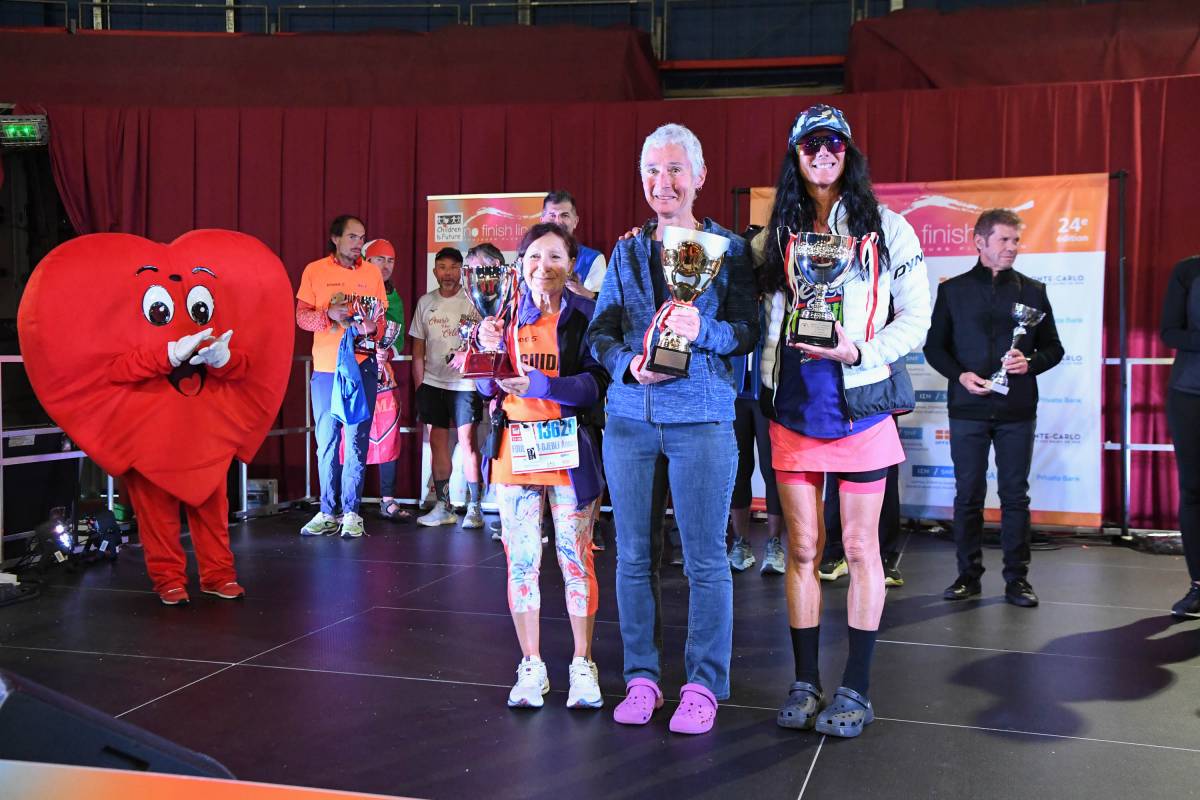 These 6 loyal competitors, present in numerous NFL editions and record holders on several occasions, are essential runners on the circuit, combining their athletic endurance with generous enthusiasm and unwavering friendliness.
→ The first winning team is "Courir pour Céline" with 11,919 km. 2nd place goes to Barclays Monaco and Fight Aids with 10,730 km, and 3rd place to Special Olympics Monaco with 10,560 km.
→ During the No Finish Line, an official event reserved for seasoned runners, the 24-hour non-stop race, included in the French Athletics Federation's off-road race calendar, took place from Saturday, November 19th, 9:00 a.m., to Sunday, November 20th, 9:00 a.m. 136 runners participated (individually and in 6 teams of 6 relay runners).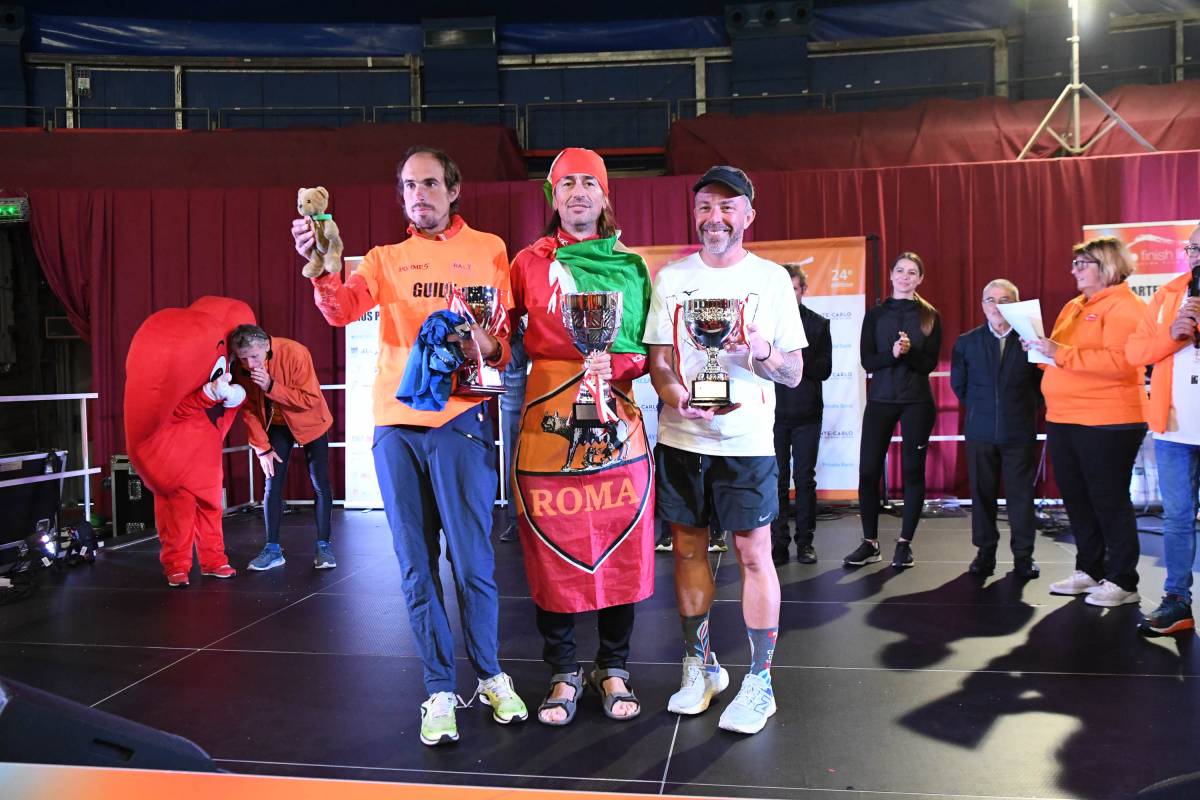 In 24 hours, they covered over 11,760 km.
– Individually: 1st man was Claudio Della Morte, 2nd was Benjamin Dekeyser, and tied for 3rd were Alain Brillat and Christian Fatton.
The 1st woman was Pauline Marguet, (and 4th overall in the 24-hour race); 2nd place went to Carole Bianco and 3rd to Marlène Charlon.
– For relay teams, the winner was the "Relais Haviland" followed by "Relais MT Runners" and "Relais GPSI".
Mark your calendars for November 16th to 24th, 2024, for the 25th No Finish Line in the Fontvieille district, poised to set new records!