Latest news
Nothing Less than the World Cheerleading Championships for Monaco!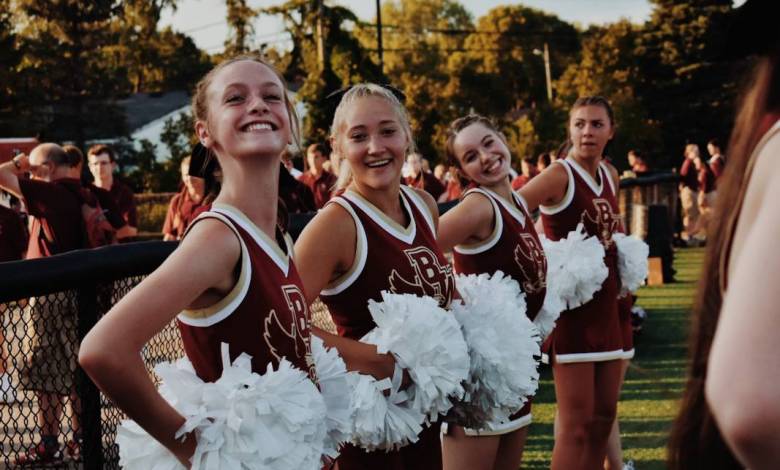 Imagine competing in your very first cheerleading world championship after only a little over ten years of getting into the activity… initially just enthusiastically waving pom poms and jumping up and down and dancing your hearts out. 
The group now led by Coach Swann Modelon and President Cinzia Brunco could only have dreamed of Cheerleading for them being a serious championship sport… never mind the world championships! 
But now the whole team are recovering from shock as the reality of being chosen to compete for Monaco in the world championships in April 2024 sinks in. The main coach, Swann Modelon, and the president of Monaco All Stars, Cinzia Brunco, will be zooming over to Orlando to watch their protégés competing in the world cheerleading championships. They must be over the moon with happiness. The team itself has reportedly had plenty of access to videos and photos; they know what it will be like to be there.
Previously this May, they had qualified for the competition organized by the Spirit Academy in Lyon. Nearly 2000 athletes had met in LYON for the event which they themselves describe as "the best competition in France". It was incredible. The announcement of the result was one of the most uplifting sporting moments for the team and for Monegasque sport. It was a very intense emotional lift. Imagine when the name of their club was announced how everyone must have sobbed with joy… a payback for the incredible effort and amount of work involved.
The team now has no room for error, the girls, of course realize it. That is why they are continuing to train throughout the summer at the Espace Saint-Antoine; focusing on technique is a must. The message is clear: they are going there to win, even though they know the competition will be incredibly strong. There is no other way of approaching the world championships. Additionally, they can be really proud to be the only representatives of Monaco at the championships.
A 10 Year Evolution 
Before participating in their first world championships, the Monaco All Stars club had come a long way in more than ten years of existence. When the club was created in 2011, the discipline did not exist in Monaco. History tells they had started with dancing with pompoms and a few lifts. Over the years, the club has grown both in terms of members and the scope of activities they offer. Swann's arrival was a jump forward. There has been more focus on real cheerleading with training.
From DollStars Monaco, the club became Monaco All Stars. The name change allows them to welcome boys into the club. It took to 2017 to start entering serious competitions. Before then they wouldn't have had the necessary level of total skill. The style has evolved into freestyle, a more dynamic dance with jumps, compulsory elements, and impressive choreography. Let's hope the Club shines for Monaco in this discipline in a few months time in Florida. 
Cheerleading nowadays is much more like a typical American sport that is very physical. It involves all sorts of lifts, acrobatics, gymnastics, and dancing. It is nothing less than a complete sport requiring tough mentality and teamwork, everyone having to help and encourage each other. Cheerleading in its current form is a far reach from just pom-pom, which the members often practiced during local events. They still do it on occasion when they attend matches or performances and in the future more and more events will have a mix doing it with boys too. This year, the club reportedly had two boys among its ranks.
Cross fingers for an outstanding result for Monaco in 2024 in Orlando. A few lucky Monegasque fans may be able to wave the Red and White flag with pride, if not red and white Pom Poms!