Latest news
Orignial James Bond superyacht Casino Royale on charter from EUR 65,000 and other yacht news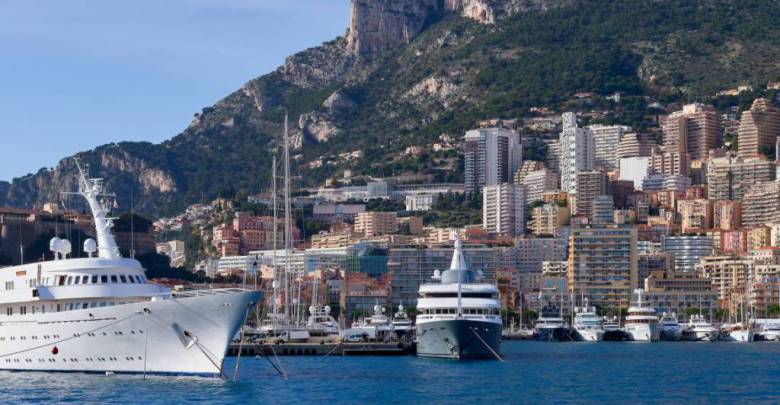 We selected for you top 5 yacht stories of the last week at Yacht Harbour.
Orignial James Bond superyacht Casino Royale on charter from EUR 65,000
If you have always dreamed of chartering genuine James-Bond-style vessel, there is a perfect value for money on charter market. The 33-metre Sunseeker Predator yacht Casino Royale that appeared in Casino Royale (2006) James Bond movie, is available for charter with Camper & Nicholsons for €65,000 (approx. $72,000) per week.
The performance motor yacht from well-known Sunseeker Predator series was delivered in 2004. Casino Royale sports a navy blue hull with sweeping windows. Delivered in 2004 and refitted in 2016, Casino Royale actually featured in the 2006 James Bond movie, filmed in the Bahamas and appearing on multiple occasions.
Casino Royale's minimal superstructure and narrow hull ensure her graceful and agile sliding on the water. With triple 16 cylinder MTU V16 2000 engines with Arneson drives, she boasts a maximum speed of 45 knots and comfortable cruising speed of 30-33 knots.
Wider announces new range after changing owners
Italian builder Wider Yachts has introduced its new projects during the Monaco Yacht Show 2019. The presentation came two months after the brand's shared acquisition by Zepter Group and two more companies: the Monegasque group Nautical Hybrid Tech and Hopafi Holding Srl.
Most importantly, celebrating the beginning of a new era for Wider brand, the company has announced their current flagship, a 54-metre Project Wider 180 has already been under construction, with the first cut of the hull planned for the beginning of 2020 and a delivery foreseen in February 2022.
"Clean and essential lines" of the vessel have been designed by Andrea Vallicelli and C Yacht Design, creating considerably huge volumes for a yacht of her size. For instance, the beach area covers 160 square metres, offering space for sunbathing and relaxation, fitted with a seawater swimming pool, a spa and a gym. Moreover, thanks to its Floating Launching System, the area can recover a 10-metre tender making entry and exit maneuvers considerably easier for the crew when launching.
An expedition aboard 45m Feadship superyacht Harle makes important discoveries
According to media sources, several major scientific and historical discoveries were made in a series of submersible dives by an expedition on-board 44.65-metre Feadship superyacht Harle.
Organised and led by Cookson Adventures, the expedition team was formed by leading marine scientists from Europe. They conducted submersions in the Tyrrhenian Sea and the Gulf of Naples.
One of the most significant discoveries from the expedition has been the existence of untouched Coralium ruburn populations. That rare species of red coral was found 200 metres below the waterline, in the natural underwater cliff face of Sant'Angelo.
Jointly with volcanologists from the National Institute of Geophysics and Volcanology, the scientists also documented evidence of new volcanic activity on the island of Stromboli, where the volcano erupted this summer.
The list of historical discoveries meanwhile is also worth mentioning, comprising Roman shipwreck and its spilled amphora cargo found off the coast of Capri, in the first manned submersible dive on the wreck.
Construction progress on 60m Heesen steel Project Falcon
Dutch builder Heesen has announced that hull and superstructure of their current in-build project, the 60-metre superyacht Falcon, have now been joined together at the shipyard in Oss. Following the laying of the keel in September 2018, 60m Steel FDHF Project Falcon is taking shape and remains on track for the 2021 delivery.
The vessel is set to become the largest displacement yacht build by Heesen to date, and the third one of all their vessels, after the 70-metre Galactica Super Nova and 65-metre Illusion (formerly appearing in the news as Galactica Star).
ALFA 50 superyacht concept by Rossinavi and Enrico Gobbi
During the Monaco Yacht Show 2019, Italian yacht builder Rossinavi has presented the brand new 50-metre superyacht concept Alfa 50. The project has been designed by Venice-based design team led by Enrico Gobbi.
Inspired by iconic Italian luxury car brand Alfa Romeo, the model features sleek and sporty style. The unmistakable radiator grille of the Alfa Romeo cars, characterised by its signature front grille, is echoed in Alfa's straight and rigorous bow, made of steel and captivatingly stretched forward.
A sports boat below 500 GT, Alfa boasts a number of large, bright windows  for the guests to enjoy some incredible panoramic views from the main areas, such as the upper deck, the owner's cabin, the main deck saloon and the cabins dedicated to the guests. Meanwhile, floor-to-ceiling windows are characteristic for many projects by Enrico Gobbi.