Latest news
Over 1 million Euros raised at Monegasque Gala for Cancer Research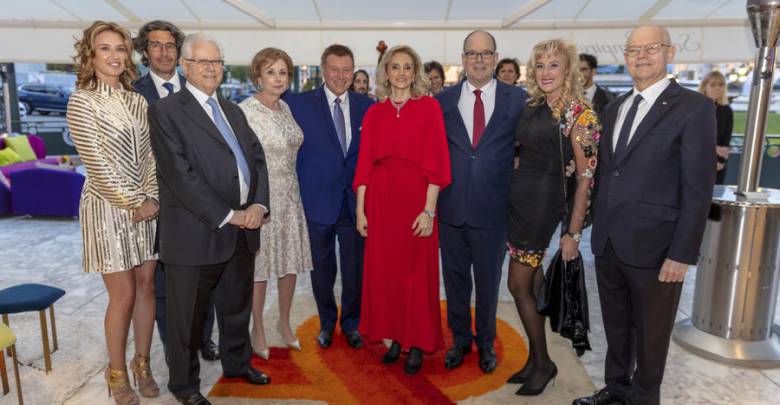 During a funding Gala for the European Organization for Cancer Research and Treatment (EORTC) at the Hotel de Paris, Baroness Ariane de Rothschild made a rare and unprecedented donation which sold for hundreds of thousands of euros.  The Baroness donated a bottle of Château Lafite Rothschild 1869 wine that was auctioned for €220,000. The money will be used to support the fight against cancer.
200 guests and prominent Monegasque figures gathered around Prince Albert II of Monaco, who has been the Honorary President of the EORTC since 2014. The theme of the Gala was the 60's and 70's, which was reflected in the music, outfits and performances during the event.  The Gala commenced with a cocktail reception on the Hotel de Paris terrace before the evening continued in the beautiful Salle Empire reception hall.
Prince Albert II made a speech about the essential role the EORTC plays in improving the standard of treatments and care for patients. The Prince also highlighted the link between climate change and certain types of cancer; and that it is our duty to work together in order to fight these threats. Prince Albert then thanked the guests for their generosity and said that the event was an opportunity to show solidarity with the patients and the families supported by the organization and to offer them hope for the future.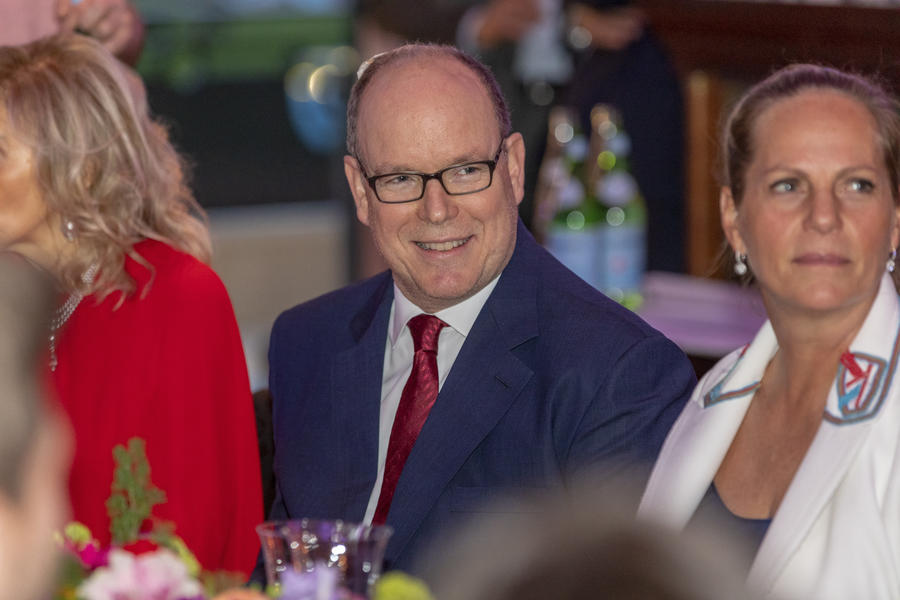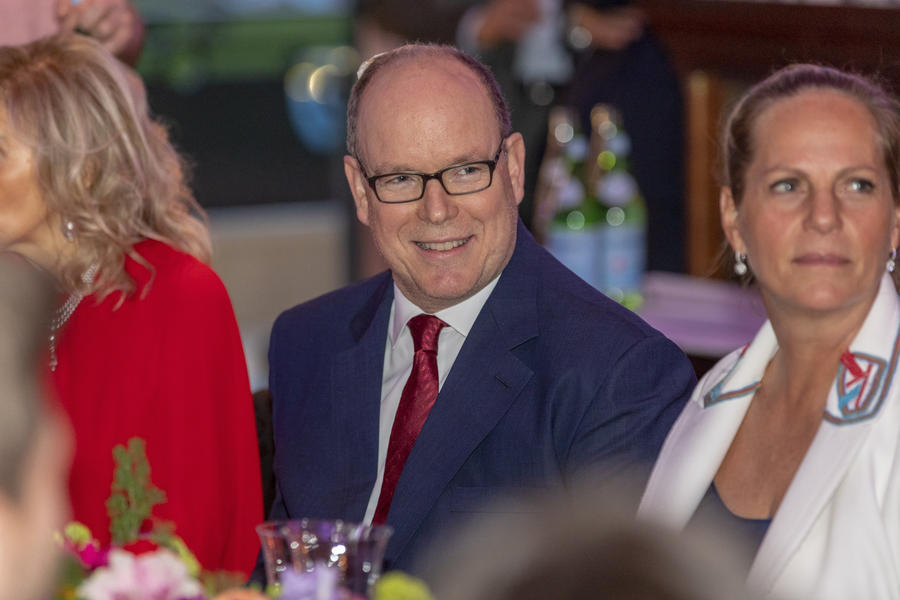 The charity auction was conducted by Henry Wyndham, co-founder of Clore Wyndham Fine Art and former Chairman of Sotheby's. The bottle of Château Laffitte Rothschild 1869 wine gifted by the Baroness Ariane de Rothschild was auctioned alongside musical instruments signed by Joe Walsh (guitarist and singer of The Eagles) and Ringo Starr. The Gallery Moretti Fine Art Monaco, the Jewellery Maison Vitale and the Italian fashion designer Alberta Ferretti also donated some incredible items.
Thanks to the contribution of generous donors and sponsors, proceeds totalling one million one hundred thousand euros was raised for the EORTC during the gala, which will fund numerous research projects and improve the daily life of cancer patients.
The EORTC is an independent European, non-profit cancer research organisation whose mission is to coordinate and conduct international clinical research to improve cancer treatment for patients. Since its establishment in 1962, the EORTC's network of over 5,000 scientists has conducted 1,400 studies in 37 countries. The EORTC has developed a number of cutting edge and innovative clinical and treatment platforms such as Specta, Sucare and E2-Radiate.