Latest news
Owners Lunch at the Yacht Club de Monaco: Explorers and scientists at the rendezvous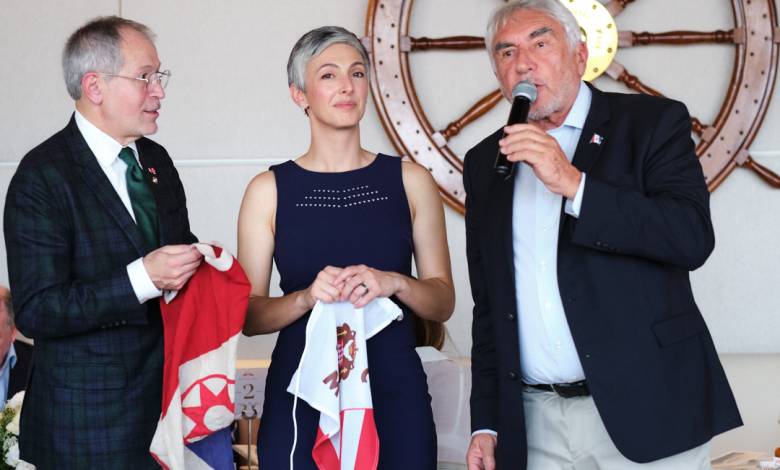 On the opening day of the Monaco Yacht Show, Yacht Club de Monaco invited a hundred owners of yachts flying the YCM flag for its traditional Owners Lunch. This year, the sum of the linear metres of their yachts was 2,207m. On this occasion an agreement was signed with The Explorers Club, founded in 1904 to promote scientific exploration. In 1921, Prince Albert 1st was made an honorary member while in 2017 YCM President HSH Prince Albert II of Monaco received the prestigious Lowell Thomas Award from The Explorers Club.
Joining forces for a common goal
"This agreement reflects yet again our Club's commitment to environmental issues, as well as the bond that unites Monaco and The Explorers Club," says Bernard d'Alessandri, Yacht Club de Monaco General Secretary. "Our wish is to bring together all those who are witnesses to climate change and those working to combat the problem".
"It means we share the same missions, one of which is to preserve the planet in every way possible or imaginable. We are joining forces in the noble quest for innovation, paving the way to a brighter more sustainable future for our oceans and the world," adds Sir William Roseman, Executive Director at The Explorers Club which has 4,000+ members from over 60 countries.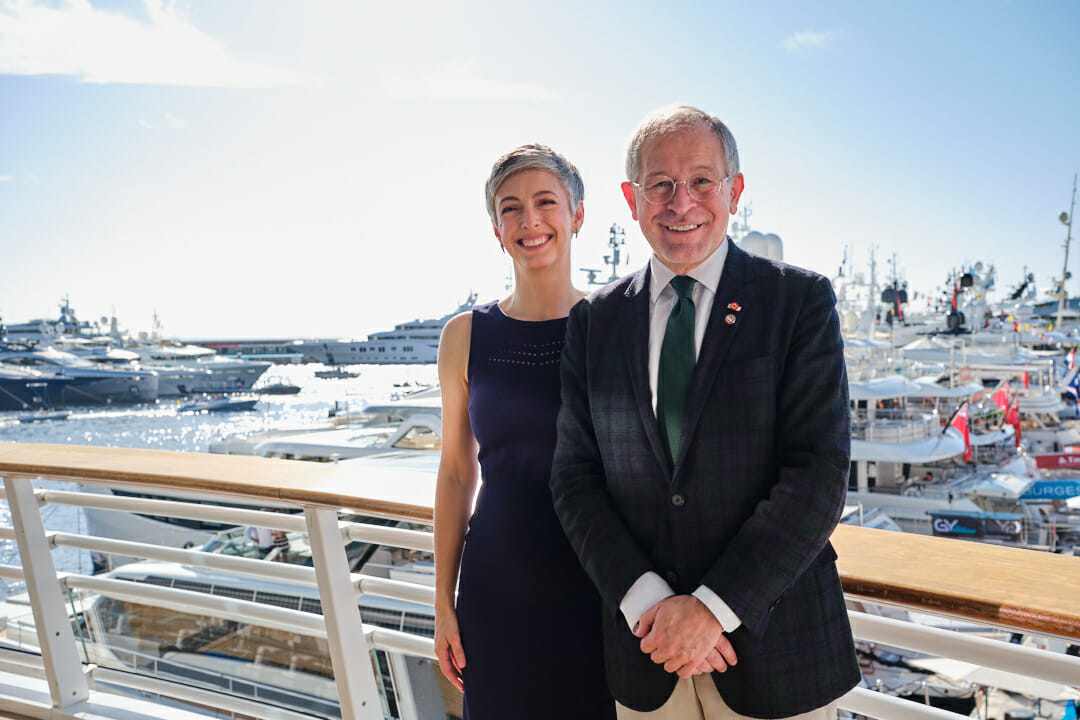 The challenge of an era
Also present as a guest at the Owners Lunch was Dr Nina Lanza, Team Leader for Team Lead for Space and Planetary Exploration in Space Remote Sensing and Data Science (ISR-6) at the Los Alamos Laboratory. "The ocean has long captured our imaginations. We have always considered it to be an eternal, unlimited resource. But appearances can be deceptive. Oceans are much more ephemeral than we often think they are," explained the researcher. "Oceans are probably the cradle of life. That's why exploration is so important: it teaches us to know ourselves and know the future".
The attendance of these two leading figures echoes the 13th Environmental Symposium, due to be held 21st March 2024 before the YCM Explorers Awards by La Belle Classe Superyachts, two initiatives under the aegis of the collective 'Monaco, Capital of Advanced Yachting' approach. "We reward people who genuinely care about sustainability. We need to understand that our impact on the planet is disproportionate and that we can actually alter our environment. This event is an opportunity to recognise those who are doing their best to maintain these sustainable explorations," believes Dr Nina Lanza. A sentiment shared by Sir William Roseman for whom this meeting is essential. As he says, "we would not be here today discussing these issues if YCM and its members did not share the same objective".
It is through these international events that YCM is establishing itself as a proactive stakeholder in the environmental transition of yachting, positioning itself as a communication platform for all those involved in building the yachting sector of tomorrow.