Latest news
Oyster says, their new sailing yacht will be Aston Martin on water and other yacht news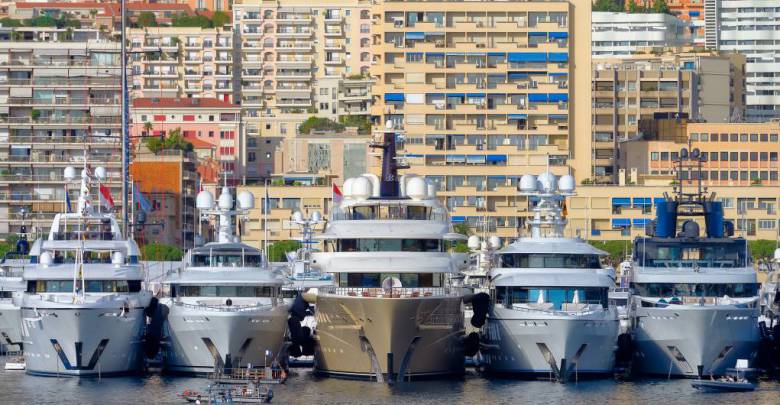 We selected for you top 5 yacht stories of the last week at Yacht Harbour.
Oyster says, their new sailing yacht will be Aston Martin on water
Light and fast, the carbon fiber 33-meter S/Y Alpha promises to be the Aston Martin on the water, claims the British shipyard that has teamed up with the US-based Reichel-Pugh studio to deliver their latest project to a repeat owner.
Hot Lab exclusively for YH: "Inspiration comes from automobiles"
Hot Lab is a yacht design studio created in 2004 by young partners, Antonio Romano, Michele Dragoni and Enrico Lumini, that since then has been engaged with such brands as Baglietto, Heesen, and Fincantieri.
This interview with Antonio was recorded in the middle of his trips between Milan, Istanbul, and Monaco. He talked to Yacht Harbour about his cultural roots, challenges of doing business in Italy, the studio's current projects, plans to expand into other luxury products and… he disclosed what his favorite car is.
Evidence: motor and sailing yachts meet in this wing-yacht concept
French studio VPLP introduced a 47-meter concept catamaran Evidence powered by a 400-square-meter wing-sail that produces twice the power of a conventional sail.
Leveraging on their extensive experience in the field of rigid sail development for America's Cup racing boats, French naval architects designed an «eco-friendly» yacht concept, featuring an automated wing-sail integrated into a hybrid propulsion system.
Fairline Yachts to invest £30m in expansion into larger boats
The British shipyard unveiled its plans to invest £30 million over four years to develop a 20.000-square-meter facility at the former Hythe Marine Park in Hampshire, where yachts of over 18 meters will be produced. The new site will start its operations in the late summer of 2018.
70-meter Sherakhan relaunched at Icon Yachts
Repainted, refitted and having her machinery upgraded at the Dutch shipyard in a matter of weeks, the legendary charter superyacht Sherakhan able to accommodate 24 guests in her 12 cabins is ready to set off for Antigua.
The yacht arrived for a major refit at Icon Yachts on September 13. The most noticeable change was the 70-meter hull being repainted to a minimalistic white color from its original vintage blue hue. Along with cosmetic adjustments to the yacht's interior areas and A/V upgrades, her main generators were replaced with low emission ones to reduce the impact on the environment.