Latest news
Paradise Beckons: La Vigie at Monte Carlo Beach is Opening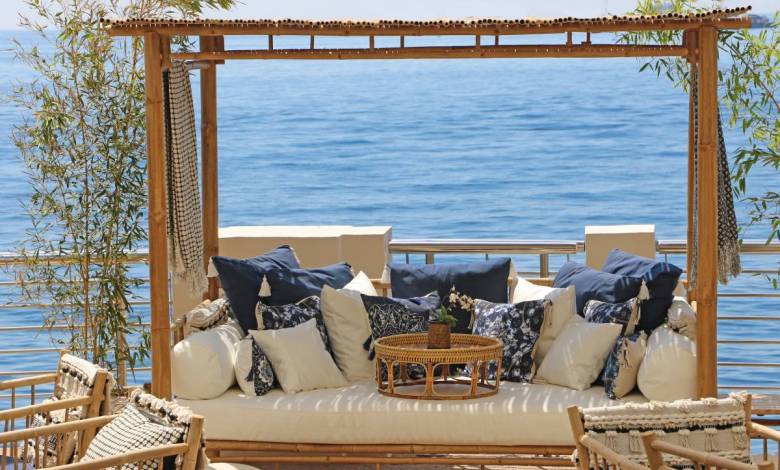 The Monte-Carlo Beach continues the launch of its 2021 season: after the opening of the Beach Hotel and the Elsa restaurant, with the arrival of Chef Manon Fleury, the opening of the Beach Club and the unveiling of the new beach in the original design from the 1930s, it is the turn of La Vigie Lounge & Restaurant to reopen its doors for the season, from June 25 to September 5. 
Nestled in the heart of the pine forest and classified as a bird sanctuary (LPO) , with the sea as its only horizon, this little paradise is a must for balmy summer evenings, with friends or lovers, in the lounge bar or in the restaurant. La Vigie Lounge & Restaurant is back for a new season, for you to enjoy summer in the most beautiful way. 
Located in an idyllic setting between sea and pine forest, facing the bay of Monaco, La Vigie Lounge & Restaurant offers a warm atmosphere with the sweet ambiance of idleness. In a green setting on the sea, the place is dressed in natural materials: bamboo, ropes and cotton fabrics. 
Every evening, from Thursday to Monday inclusive, from 6:00 p.m. to 11:30 p.m., this summer institution is available as a lounge bar and restaurant, set to music by the resident DJ.
La Vigie Lounge Bar 
With its bohemian chic decor, its azure blue and immaculate white tones, the lounge bar side will seduce you with its signature cocktails, refined wines and delicious platters to share.
Comfortably seated in large armchairs facing the sea, the hours pass to the rhythm of summer tunes in a most relaxed atmosphere where it is good to chill.
La Vigie Restaurant 
7:30 p.m. – 11:30 p.m.
Under the creative direction of chef Pascal Garrigues and his team, the terrace restaurant offers a gourmet menu (including a sharing menu with South American flavours. Between guacamole, empanadas and amberjack ceviche as a starter, the specialties of the famous JOSPER Grill such as the wagyu beef ribeye, the freshly caught fish in the morning or the sublime King crab will delight you … the menu has been designed to satisfy all your desires. An invitation to long summer dinners with friends, one-to-one, or with the family for a change of scenery.
Useful information
La Vigie Lounge & Restaurant: from June 25 to September 5, 2021, from Thursday to Monday inclusive Monte-Carlo Beach, Avenue Princesse Grace, 06190 Roquebrune-Cap-Martin, France Reservation: +377 98 06 52 52