Latest news
Peace and Sport International Forum: the best side of Sport to make the world a better place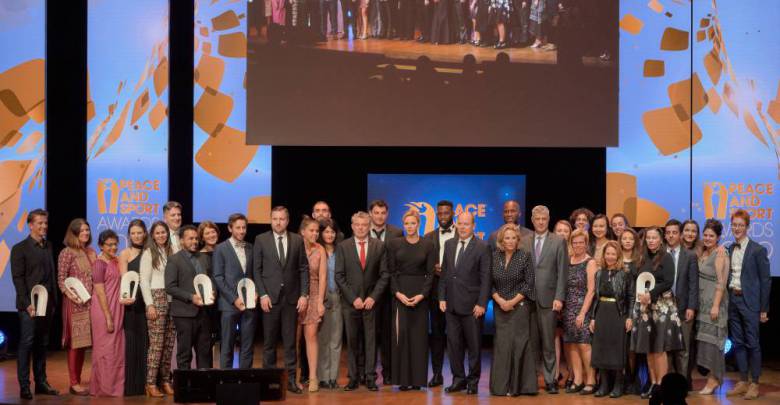 'Investing in Peace, Acting through sport'. In these few words is enclosed the pure essence of Peace and Sport International Forum (#PSIF2019), a main annual event, under the high patronage of H.S.H. Prince Albert II of Monaco, that emphasizes the highest values of sport through innovative and concrete peace-keeping actions.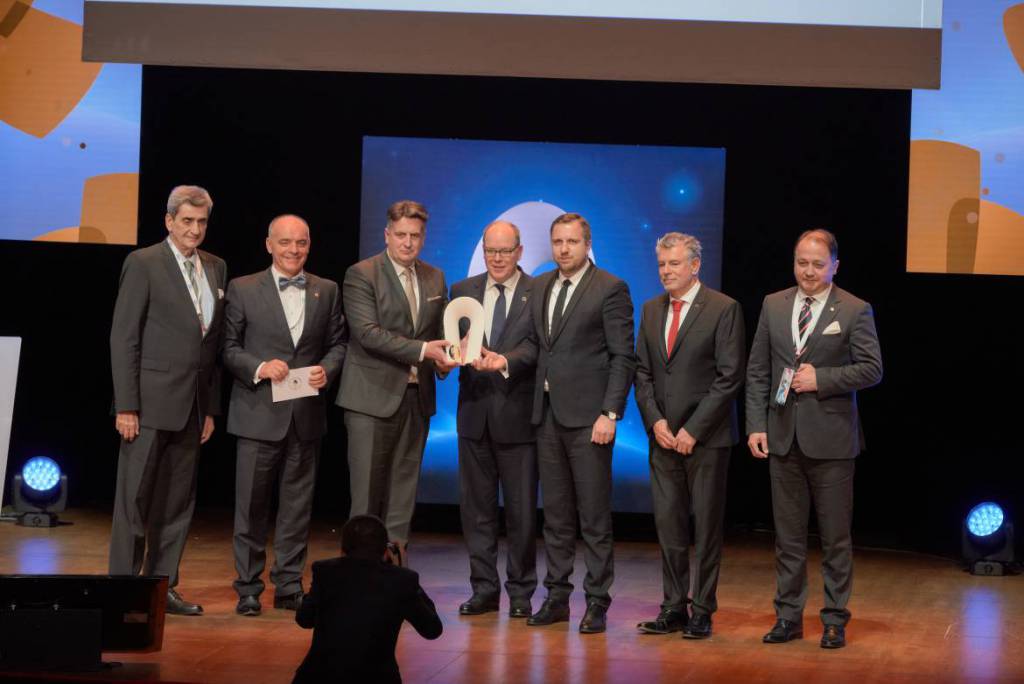 This edition, held at the brand new One Monte-Carlo Conference Centre from the 11th until the 13th December 2019, celebrated the 10th Anniversary of Champions for Peace club and gathered more than 600 emblematic figures in the field of Sport. Olympic champions, Nobel Peace Prizes as well as institutional, diplomatic, decision makers and new generations attended a series of debates focused on key issues to encourage social inclusion, human rights, gender equality and education via targeted sporting programmes.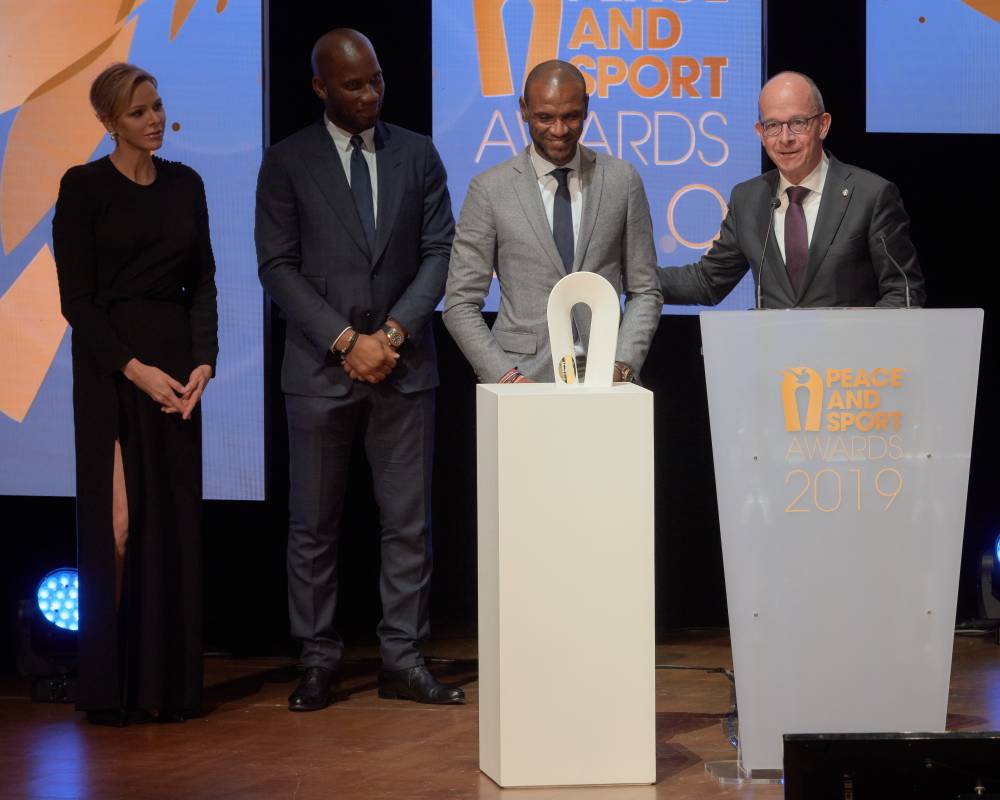 Within this inspiring context Joël Bouzou, President and Founder of 'Peace and Sport', a worldwide organization that has been engaged in using Sport as a driving force for peace since 2007, signed two relevant agreements with Mohamed Djelid, Deputy Director at UNESCO, Gareth Wittstock, brother of H.S.H. Princess Charlene, and Pascal Granero, managing director at Princess Charlene Foundation, to reinforce its philanthropic role.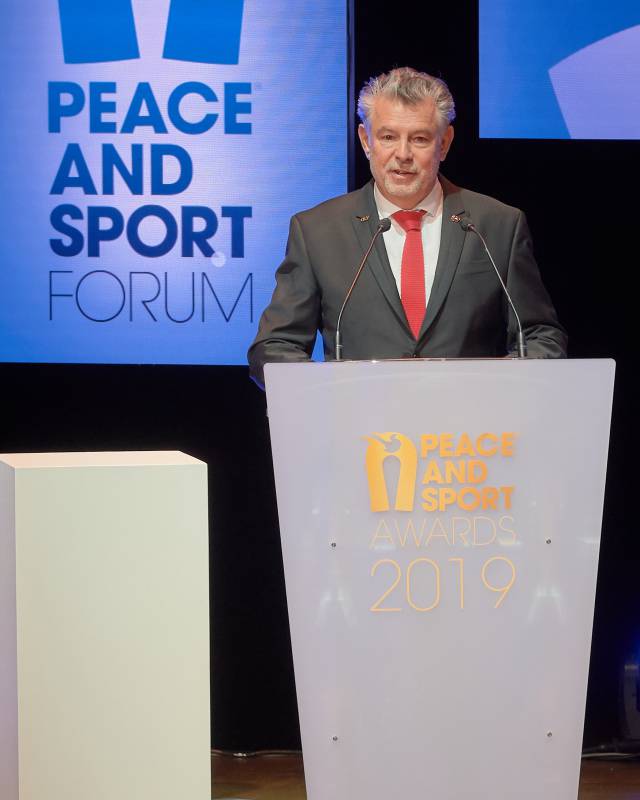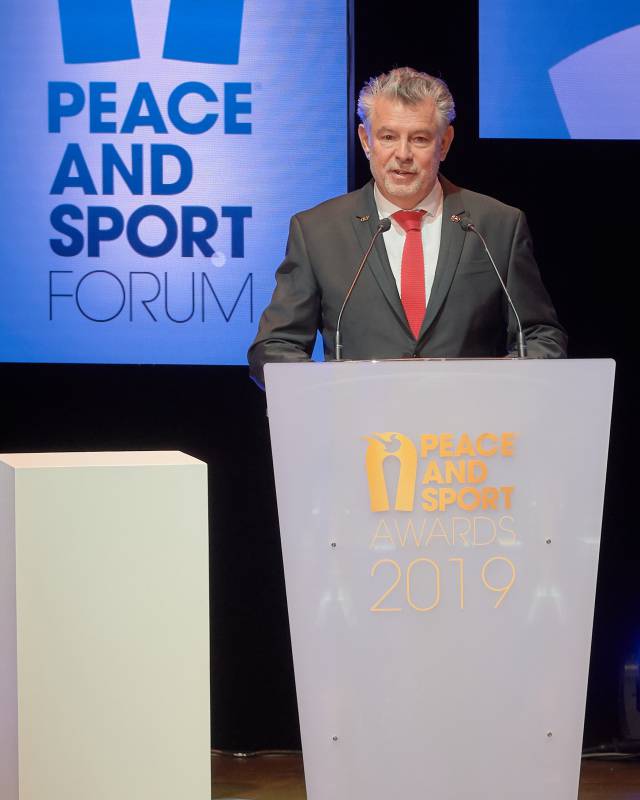 A true 'Peace and Sport' methodology has been developed over the years to push self-esteem, dialogue and respect via sport practices in troubled areas of the world thanks to a global network of peace-though-sport professionals and stakeholders able to adapt sport practices to specific social and economic realities.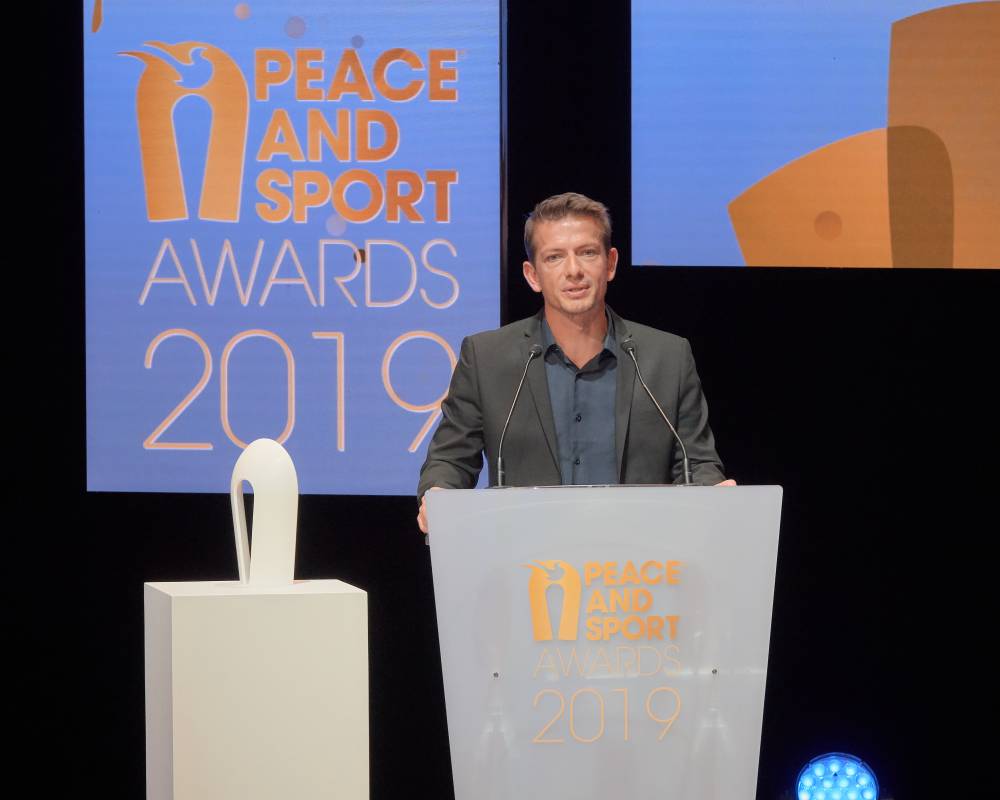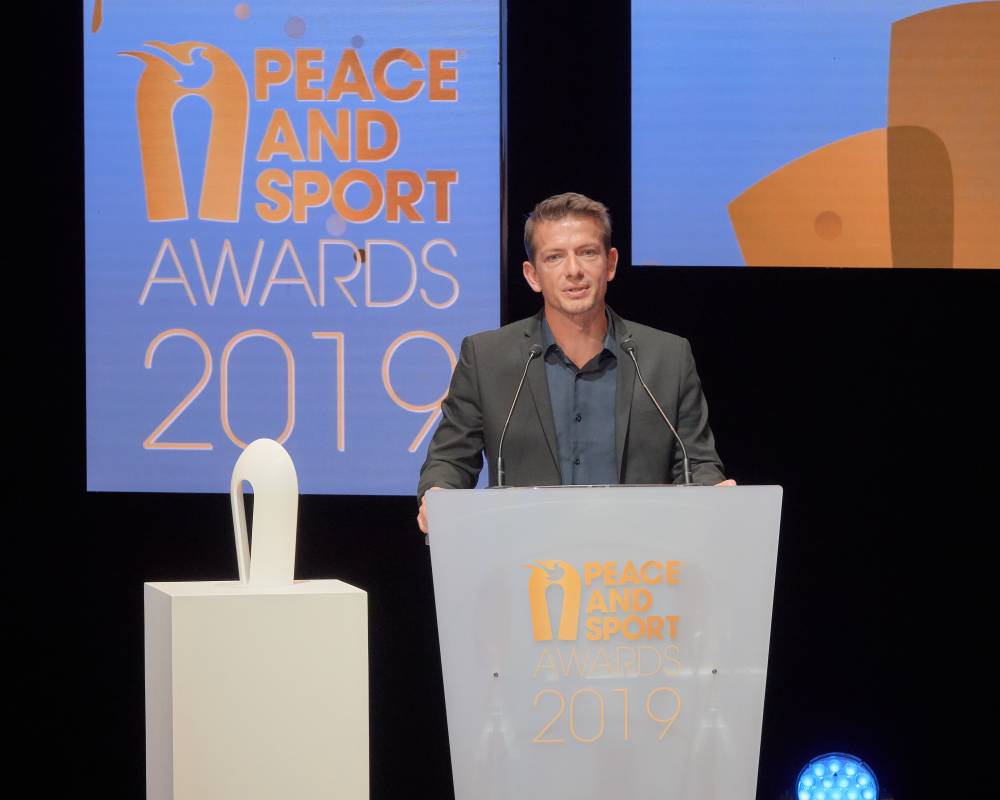 This gave birth to Peace and Sport by My Coach, a novel multimedia smartphone App officially presented at the International Forum addressed to peace coaches, operating locally, in order to help them finding all educational approaches to link sport to peace-making measures through social inter-relations. "We share the same DNA as Peace and Sport in disseminating sporting good practices and values", highlighted Cédric Messina, CEO at My Coach, major French digital sport developer. But sport can be much more. Pierre Casiraghi and Boris Herrmann, skilled offshore sailing boat skippers at Malizia II reminded the close link between Sport and environmental issues.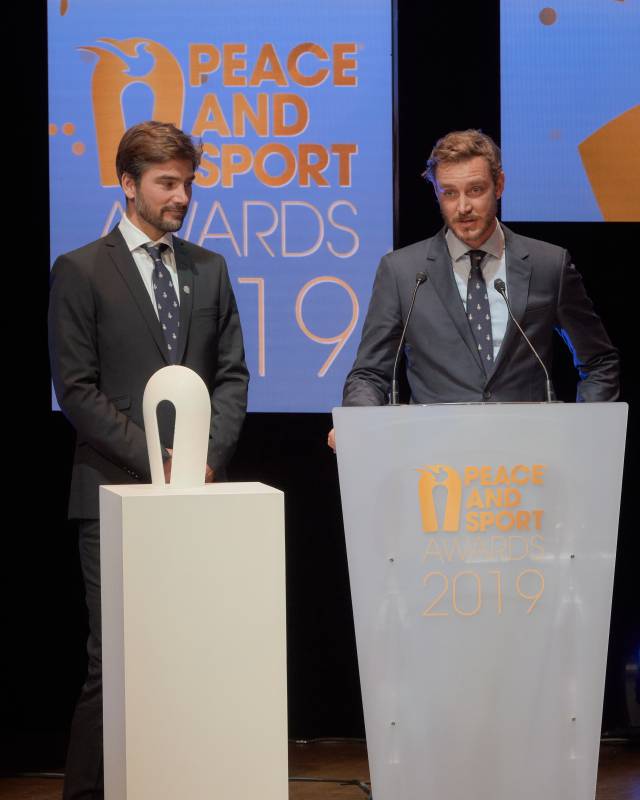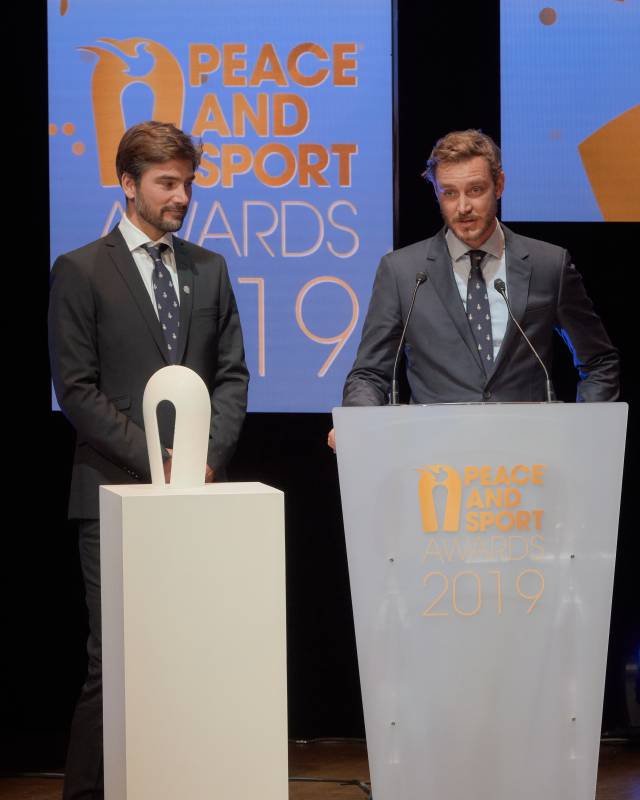 "That is a gradual process that pushed my team and I to find the best solutions to bring eco-awareness to younger people, not simple but we succeeded in considering something more than just competitive performance", pointed out Mr. Casiraghi. "We heard about climate change twenty years ago and we have always been interested in understanding how to fight it", stated Mr. Herrmann – "we started than to organise eco-visit for kids in Monaco to bring them closer to Nature", he added.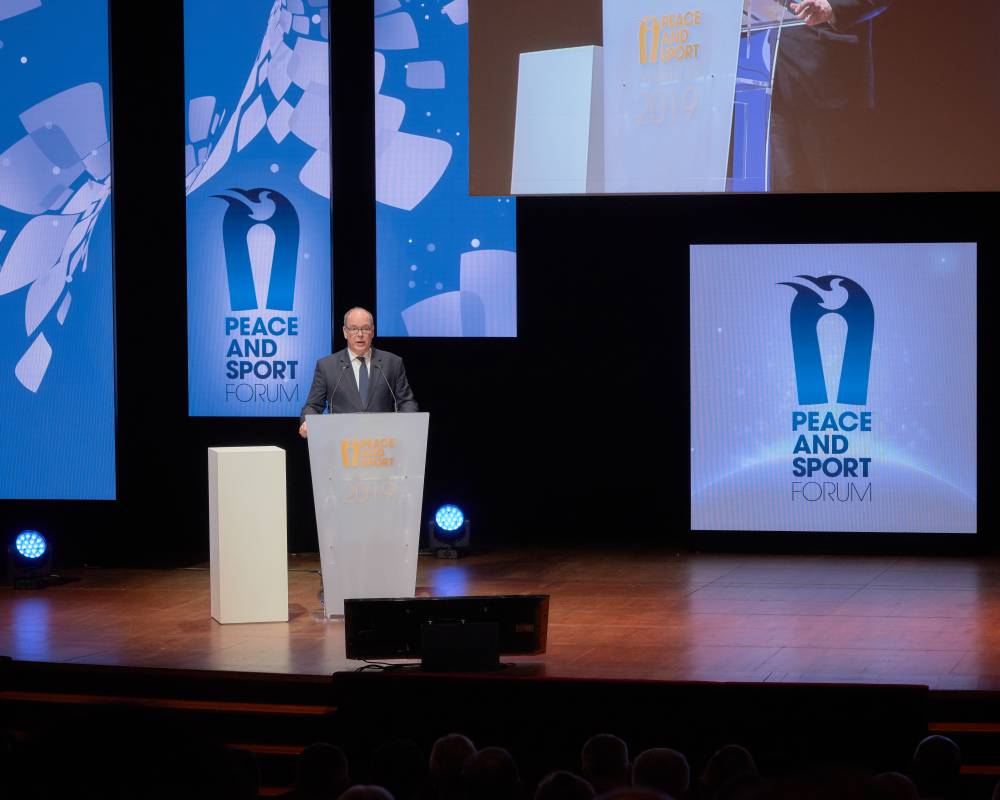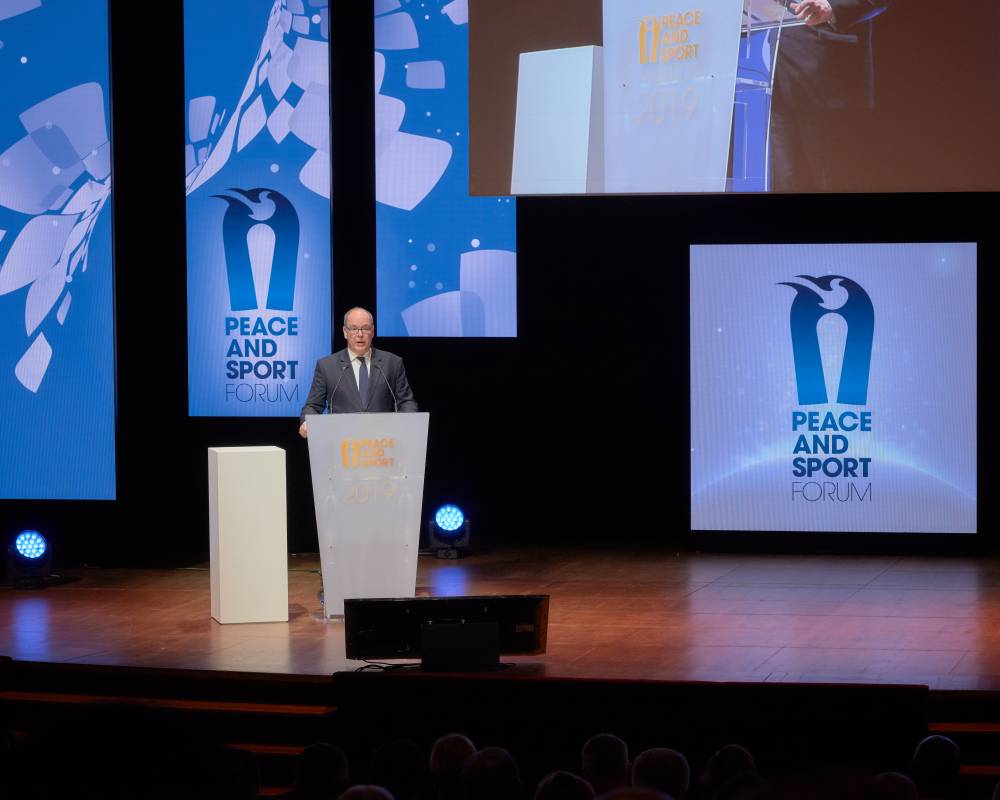 Peace and Sport Award ceremony, in the presence of T.S.H. Prince Albert II of Monaco and Princess Charlene, set at the exclusive Monaco Opera House on Thursday night crowned as Peace and Sport "Champion of the Year", Siya Kolisi, Captain of South African Rugby 2019 World Champion Team. His personal commitment to education and social cohesion passes through a series of actions in favour of youth and African families to improve their living conditions. The National Olympic Committee of Bosnia-Herzegovina and Sarajevo cities were awarded the Diplomatic Action of the Year for organizing the 14th European Youth Olympic Winter Festival. The Sports Organization of the Year went to Saint-Omer Cricket Stars, founded in 2016 to bring together young refugees from Afghanistan and Pakistan. Team Malizia received the prize In Memory of Guo Chuan, Chinese world record-breaking skipper perished in 2016 during a challenge. FC Barcelona Foundation was acknowledged The PSpecial Jury Prize for Robot Pol initiative, a specific software device to help hospitalised children getting better emotional wellness while interacting with their preferred sport champions.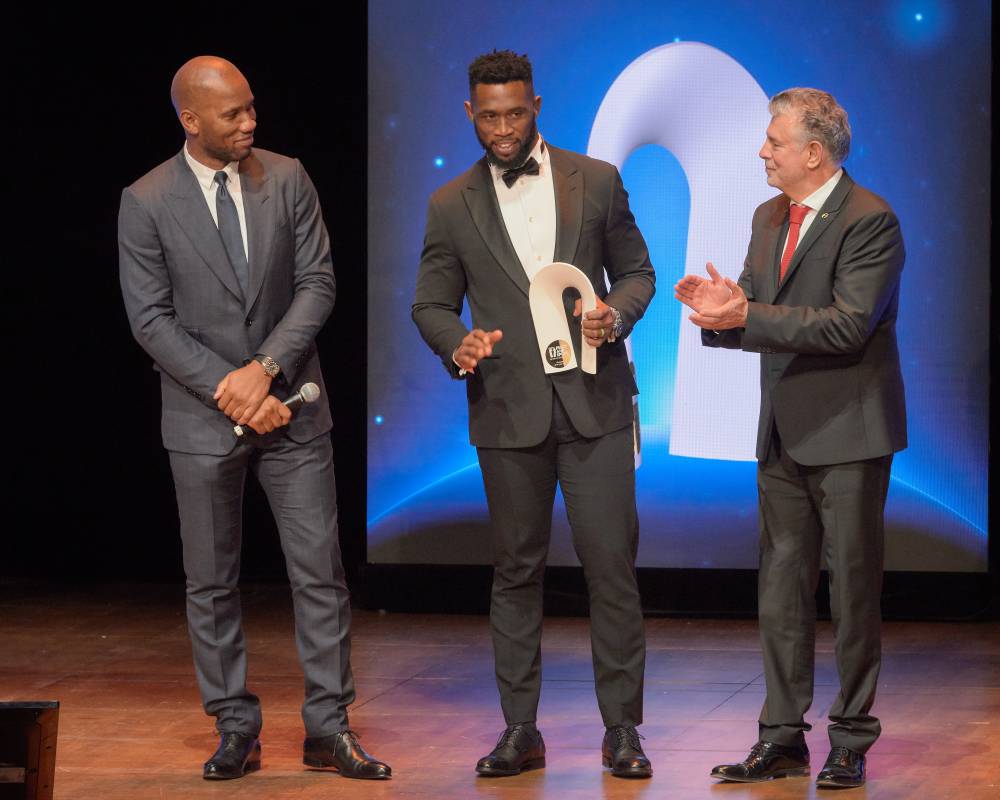 But what made it so special? HelloMonaco, media partner of the event, collected some significant considerations throughout the convention.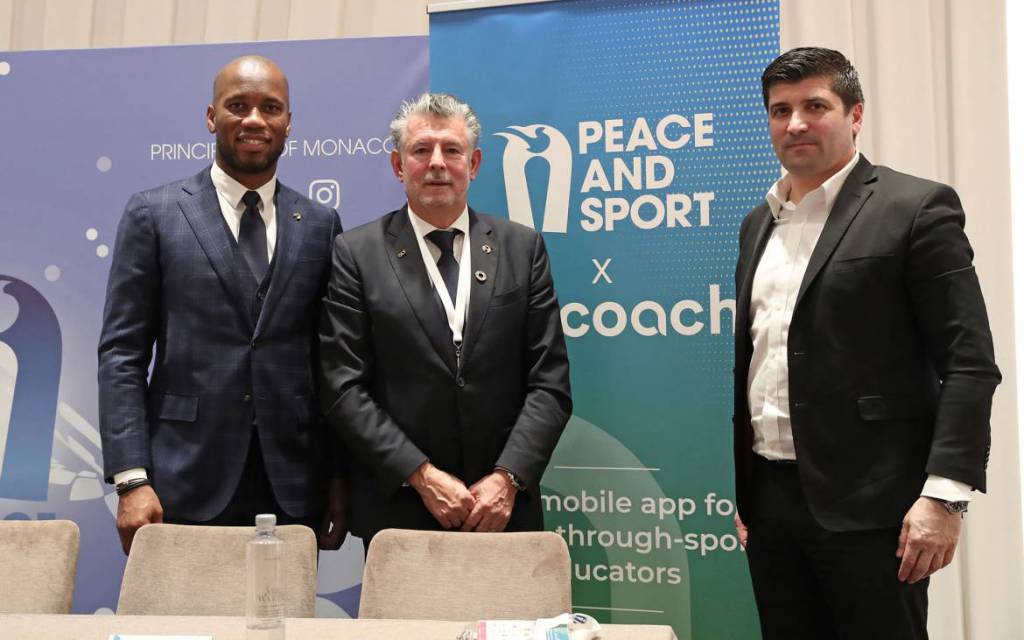 HelloMonaco: Mr. Bouzou, what does the 2019 International Forum Monegasque edition signify for you? 
J.B.: Twelve years after Peace and Sport birth, our engagement shows its essence: an initiative grounded on promoting peace through sport is possible and meaningful. This is an effective way to mobilise leaders, sport federations, NGOs and local actors to play a key role worldwide on tangible plans. Furthermore, the engagement of sport champions in favour of disadvantaged people has the strength to change their destiny thanks to cooperation. Diplomacy inspired by Sport means a great deal for building a World Peace Community through new best practices and knowledge to pass on. Pushing these values is a constant struggle to convince sceptics, train faithful people, deploy resources and take concrete actions. We move on, despite everything, with the precious support of the Sovereign Prince, without Whom our international organization wouldn't be as neutral and independent as it is. 
Adrien Maré, Monegasque World Champion in motorsports and Champion for Peace, reinforced the main mission of Peace and Sport.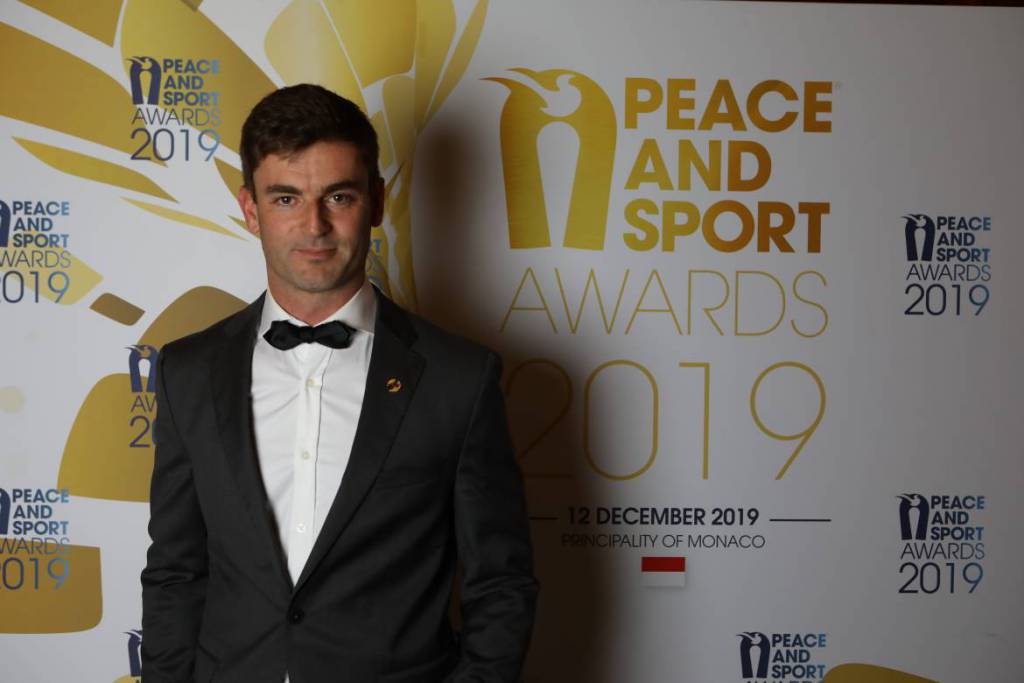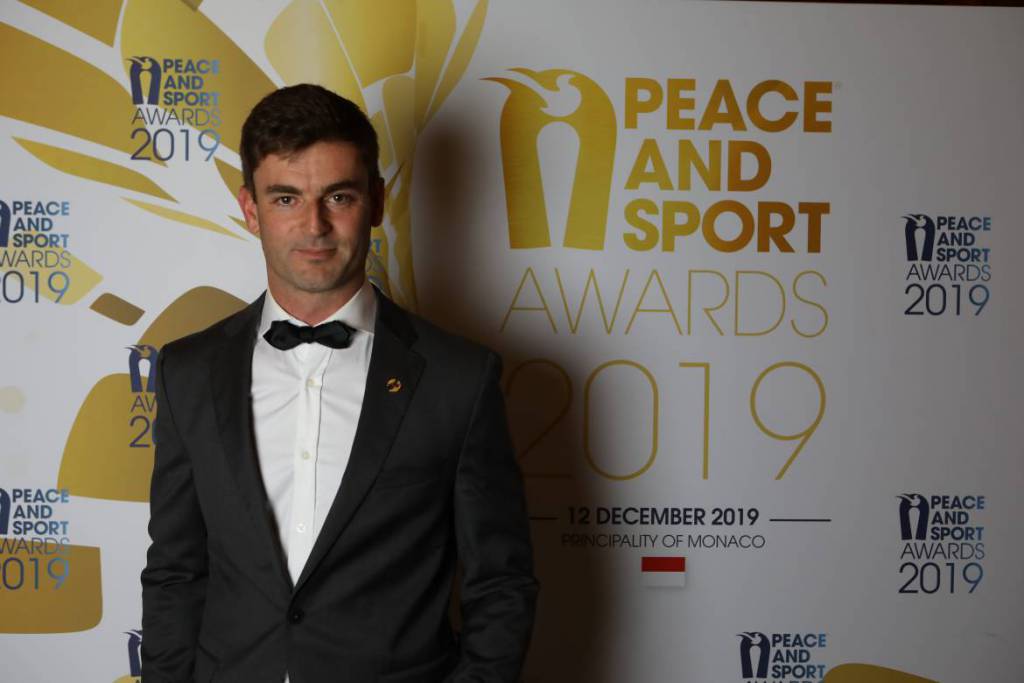 HelloMonaco: Mr. Maré, which are the most important values conveyed by sport to youth? 
A.M.: There are many benefits that Sport can transmit to new generations. Respect for others and solidarity are on top list being essential in life, too. Perseverance follows right after. Collaborating with Peace and Sport has been enriching my spirit since the very beginning of my successful career and my desire is to keep acting to foster peace. That starts from raising awareness among young people in civilized Countries who are too often respected less and too isolated in a virtual world, at risk of losing basic human values. So, I am personally committed in the International Day of Sport for Development and Peace (every 6th April) to spread the message to Monegasque students, together with Kévin Crovetto, Monaco's athletics champion.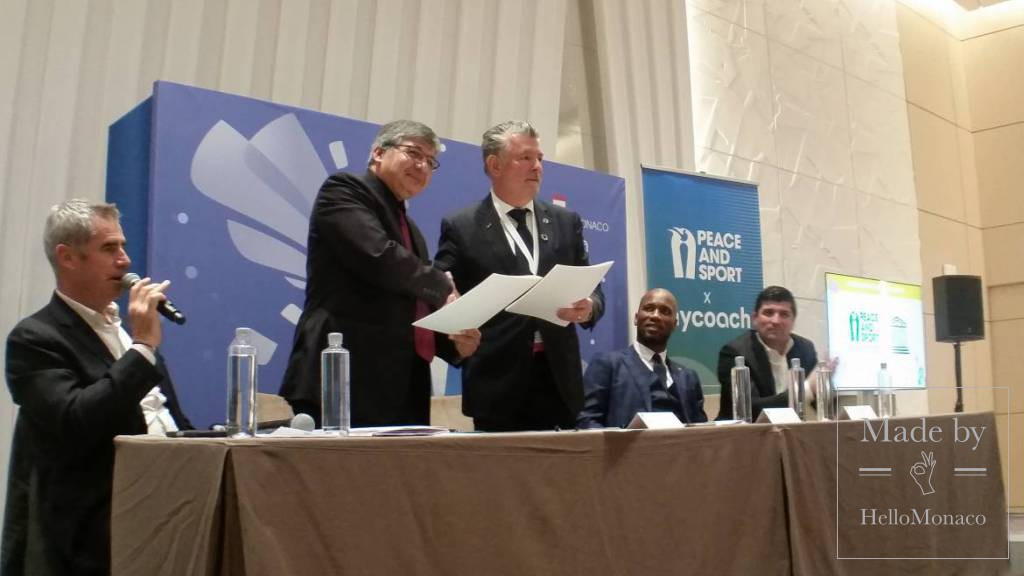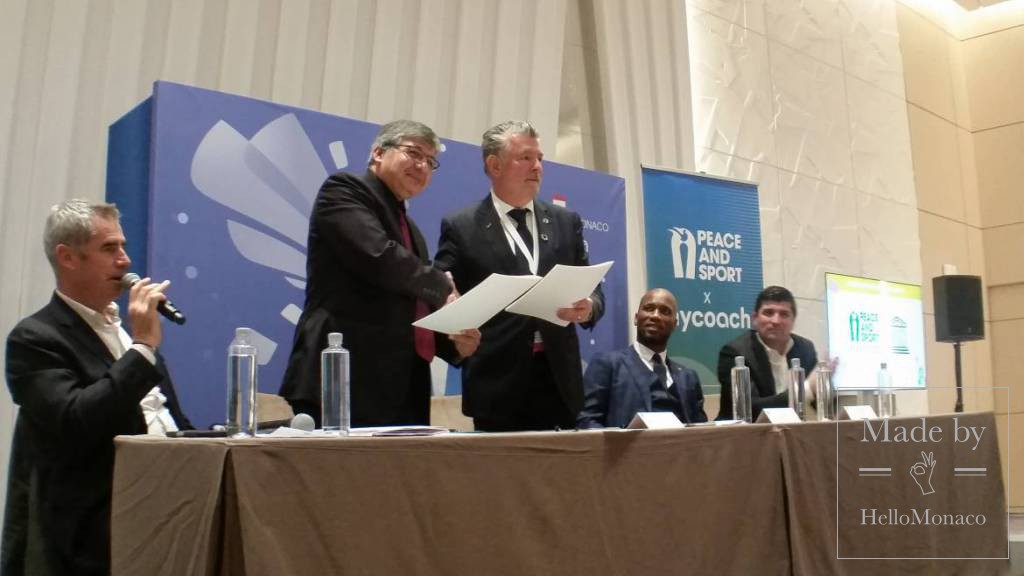 Peace and Sport International Forum was then a unique opportunity to find the truly sportive spirit capable of changing the way of thinking. Sport can push social innovative strategies to create opportunities, happiness and well-being. "We think that sport is a great tool to achieve development goals, specifically in children and young people life", pointed out Aisha Al-Said Albella, Head of partnerships, innovation and knowledge at FC Barcelona Foundation. "Sport is a tool to bring people together providing a space for communities to empower themselves", underlined Dominique Hyde, director of External Relations at the United Nations High Commissioner for Refugees. "Sport can transform our existence by experiencing and sharing joy that promotes peace", emphasized Afridun Amu, first Afghan surfer.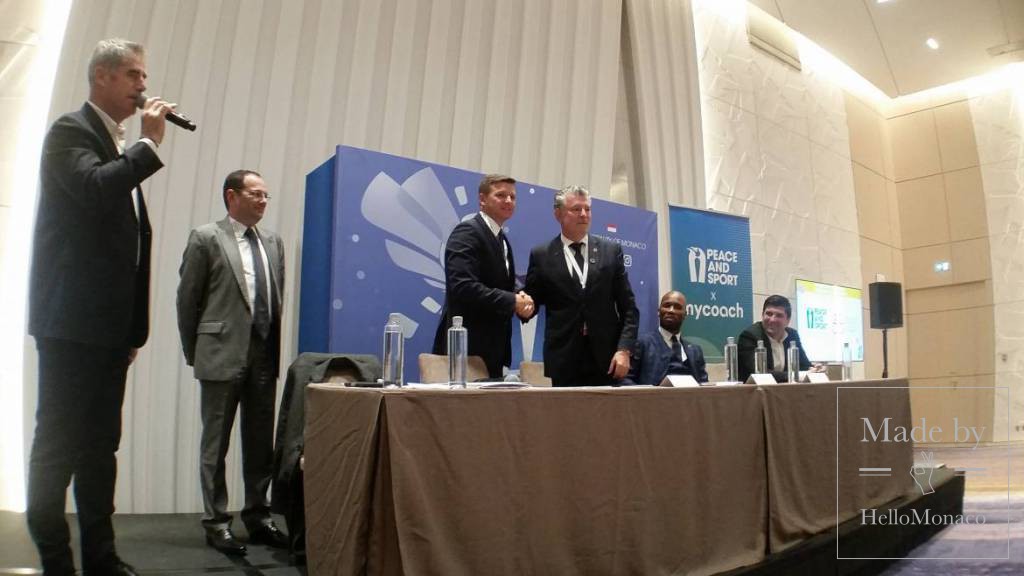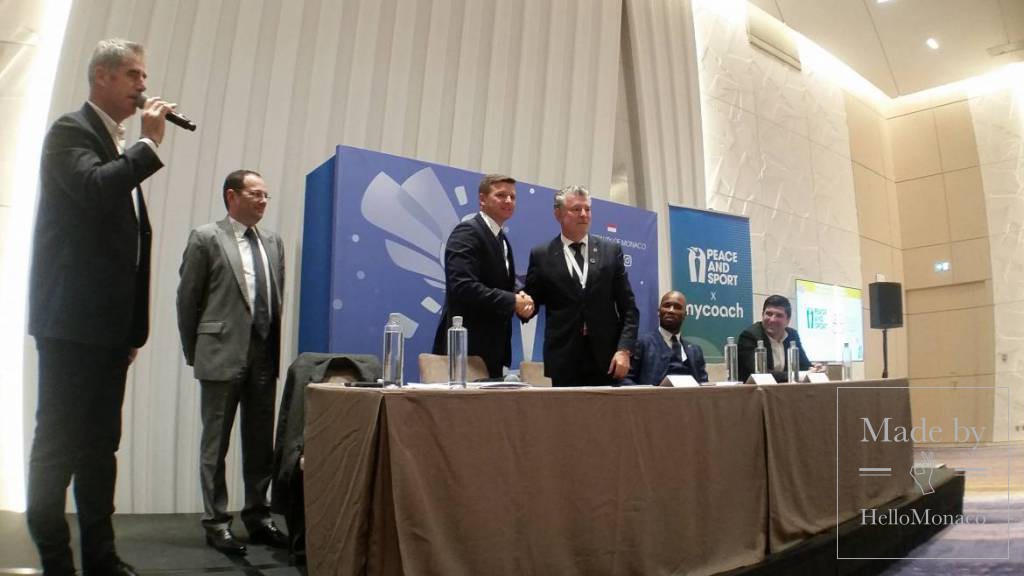 "Sport champions represent real models for young generations and can act as 'political' counterparts for strengthening dialogue with world regions like Africa" stressed Laetitia Habchi, Head of AFD's Social Link Unit. But also in Europe, even the most contact sporting activities like kickboxing can be educational being part of a new social reintegration program, as stated by Muriel Eglin, Deputy Director Judiciary Protection and Education Mission at French Ministry of Justice. 
"Team sports encourage human personality since it is strongly linked to academic success and push a healthier society", stressed Mikhail Chkhenkeli, Minister of Education, Science and Sport in Georgia. "Sport has an incredible power to create more inclusive society by the action of educators, coaches, facilitators and guides", concluded Mgr. Melchor Sanchez de Toca, Under-Secretary, Pontifical Council of Culture at Vatican State.