Latest news
Pierre and Beatrice Casiraghi Celebrate the Arrival of Francesco, Carlo, Albert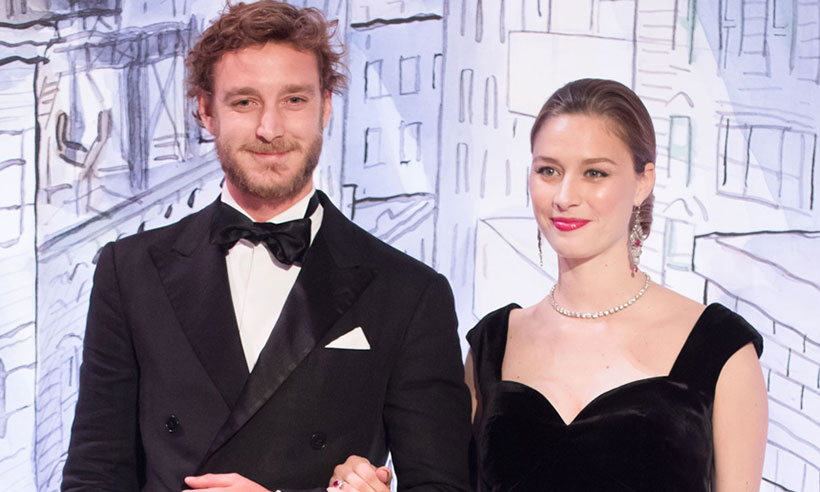 It's the news we have all eagerly been waiting for. Ever since Beatrice Casiraghi drew admiring glances at the launch of the social season at La Bal de la Rose in her stunning black gown with the little bump proudly on display. The stork was put on notice and was booked for the arrival for 21st May. And so to the great joy of Princess Caroline of Hanover and the Comtesse Paola Marzotto, the happy little package has arrived to Beatrice and Princess Caroline's youngest son Pierre, bearing the regal names Francesco, Carlo, Albert.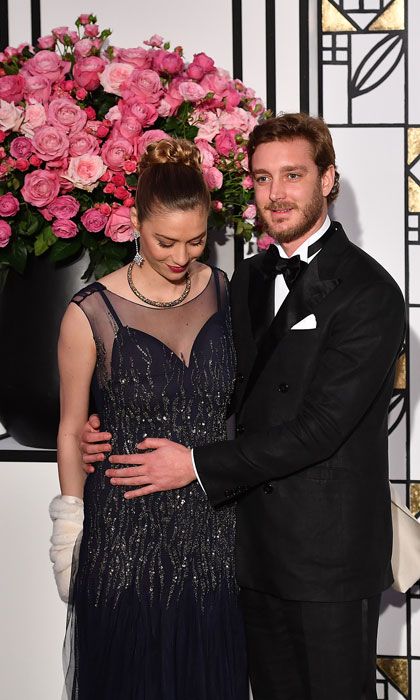 Princess Caroline had more than one reason to be so serene at La Bal de la Rose. She was privy to so much good news involving her sons, Andrea and Pierre and also with her daughter Charlotte. What we could not see was that Princess Caroline had yet one further occasion to book the stork – for her daughter Charlotte Casiraghi. And we thought that Charlotte's joy was due solely because of her engagement to Dmitri Rassam. That was news enough to fill all the society pages. But under Charlotte's white stole another reason for joy was forming – we do not know the exact date yet; only the stork is privy to when, around August time, the little cherub is due.
It is difficult to keep up. Princess Caroline is lucky indeed; it was not that long ago that she had the joy of her fourth royal grandchild, because Pierre Casiraghi and Beatrice Borromeo had embraced their first child, a bouncing baby boy, on 28 February 2017, Stefano Ercole Carlo. Now so soon after his first birthday he has a new little brother Francesco, Carlo, Albert.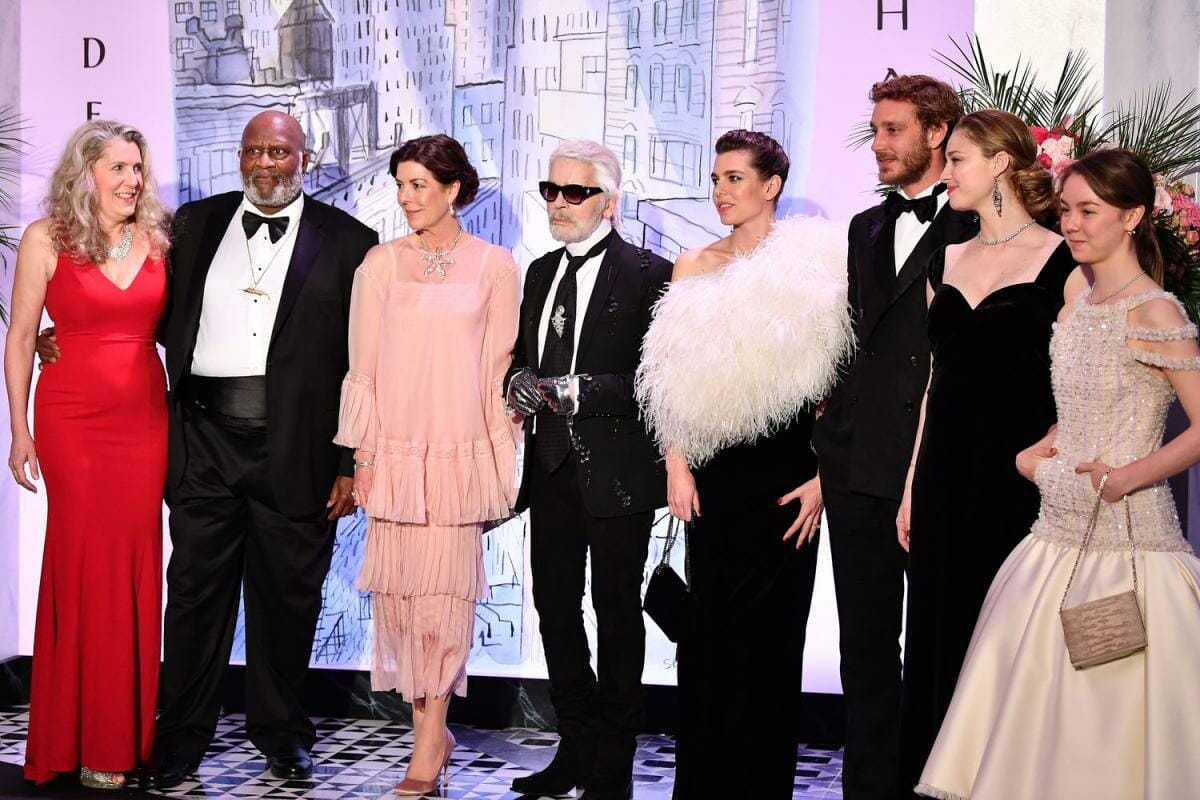 It's absolutely raining babies – in particular it's raining Royal babiesby the Monegasque Royal Family. We know, in Monaco's sunshine, raining doesn't seem to be the ideal metaphor for such a happy event. But rain and London do often go together. And it was in London on the 19th April, hardly a month past, that another happy event caused the Prince's Palace to proudly announce the birth of Maximilian Rainier Casiraghi. This was the third child of Tatiana and Andrea Casiraghi, the eldest son of Princess Caroline. The little Maximilian Rainier, who has the middle name of his great grandfather, Prince Rainier III is the fifth grandchild of Princess Caroline. He becomes seventh in the order of succession to the Monegasque throne.
It is definitely the Monegasque Royal Family with Pierre and Beatrice who are setting the pace this month. However, last month, not to be completely left out the Windsor Royal family also announced a happy event. The Duke and Duchess of Cambridge beamed smiles in April as they proudly showed off their third child to Monaco and the waiting world, Louis Arthur Charles to be known as His Royal Highness Prince Louis of Cambridge – a future playmate for Maximilian in his London neighbourhood, perhaps.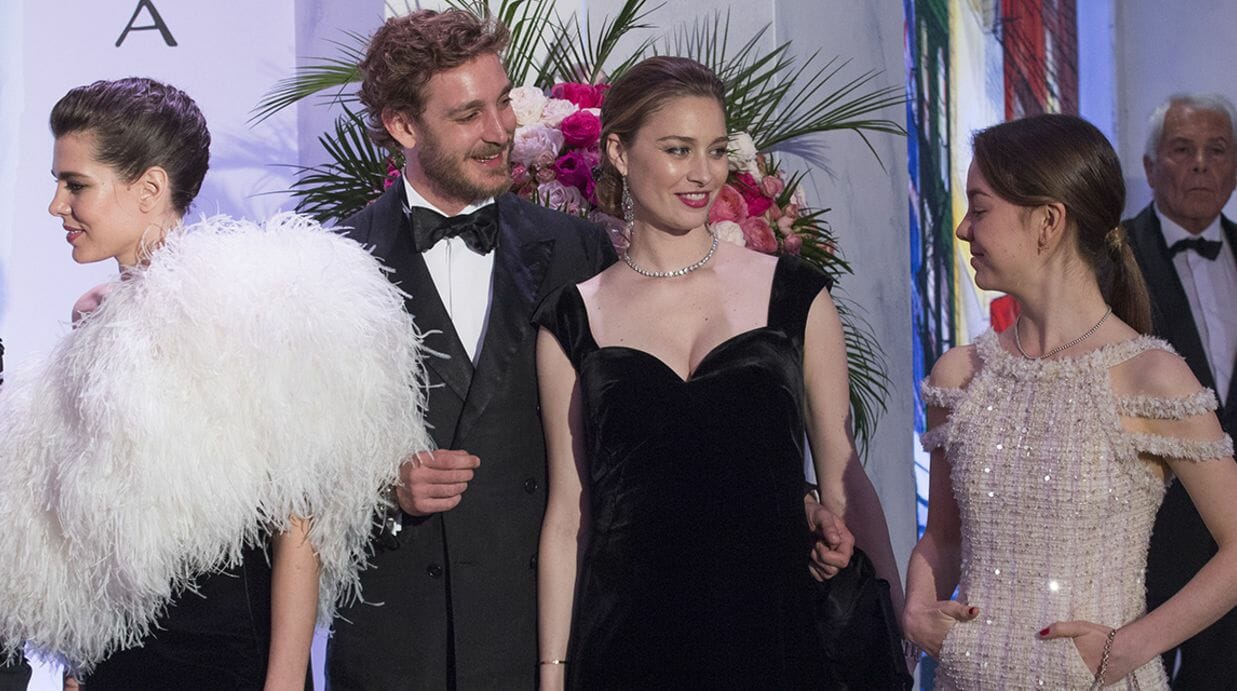 HelloMonaco is following this abundant Royal trail of babies and we do not really have to wonder, who will be next. Charlotte Casiraghi herself, when she is not preparing to celebrate being an aunt to her brothers' Andrea and Pierre's growing families is going in turn to make them uncles to her first baby with her fiancé Dimitri Rassam.
Excitement will soon be building for this birth once we get over the celebrations this week for Pierre and Beatrice.