Latest news
Pollution prevention and response exercise was held with Monaco participation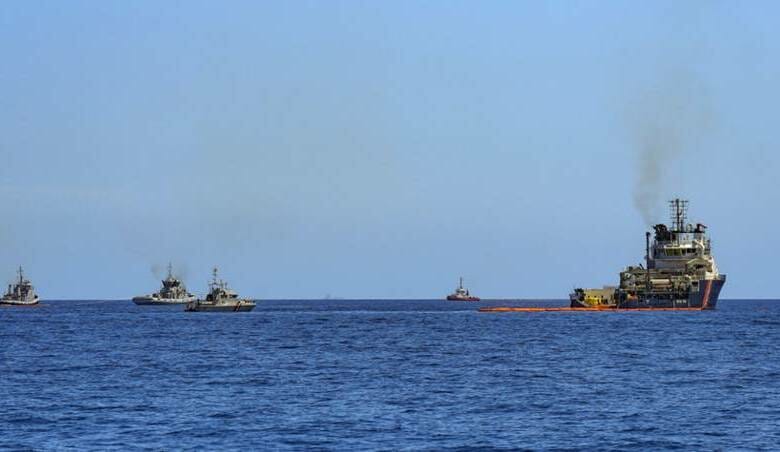 Recently, within the framework of the RAMOGE Agreement, the Maritime Prefecture of the Mediterranean organised a RAMOGEPOL pollution prevention and response exercise along the eastern coastline of Cap Corse, between Macinaggio and the north of Bastia.
This RAMOGEPOL 21 exercise was organised in conjunction with the Prefecture of Haute-Corse and in association with representatives of the Guardia Costiera, the Italian Ministry for Ecological Transition and the Marine and Airport Police Division of the Prince's Government, Monaco.
Via a simulation of accidental pollution at sea, the aim was to strengthen cooperation and optimise the use of the intervention resources that can be mobilised by the three countries that are Parties to the Agreement.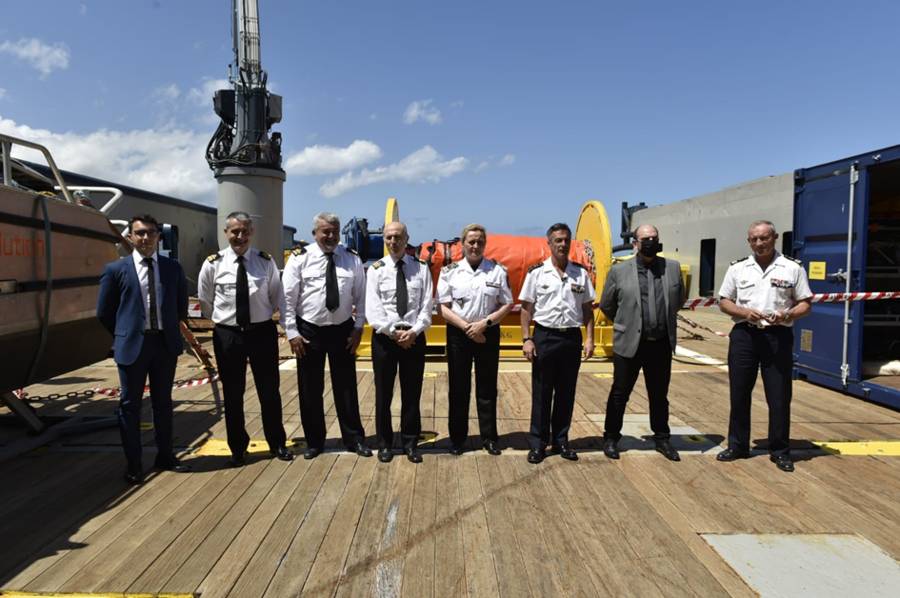 In this scenario, based on real events that have previously been observed, a damaged oil tanker had just run aground in the nature reserve of the Finocchiarola islands, in the early hours of 26 May, causing oil pollution in this environment with its fragile ecosystem, situated opposite the port of Macinaggio.
Faced with an incident of this type, the French authorities, after initiating the first assessment and response operations, activate the RAMOGEPOL plan, making it possible to mobilise, implement and coordinate numerous French, Monegasque and Italian maritime and air resources (the French Navy, Gendarmerie, Maritime Affairs, Customs, the SNSM, and private means), Monegasque resources (the Marine Police) and Italian resources (the Guardia Costiera and Castalia).
Moreover, a Spanish air contingent and the European Maritime Safety Agency (EMSA) were also called upon to take part in this exercise.
On the site of the operation, on board the BSAA Pionnier, the pollution response activities were coordinated by an officer from the French Navy's Centre of Practical Expertise for Marine Pollution Response (CEPPOL) and assisted for the first time by the use of drones, which enabled changes in the situation to be assessed as the simulation exercise progressed.
In the spirit of broadening cooperation at the Mediterranean level, the RAMOGE Agreement had invited observers from the Sub-Regional Pollution Response Agreement between Algeria, Morocco and Tunisia, but for health reasons, it was unfortunately not possible for them to be present.  Developing synergies with other sub-regional cooperation plans and agreements remains, however, at the heart of the Agreement's future ambitions.
The next RAMOGEPOL exercise will take place in 2022 and will be organised by the Italian delegation.
* An international cooperation agreement for the preservation of the coastline and the marine environment between France, Monaco and Italy, relating to the area between Marseille and La Spezia.
Source: www.gouv.mc