Latest news
Port Hercule Explodes with Firework Displays & Lots More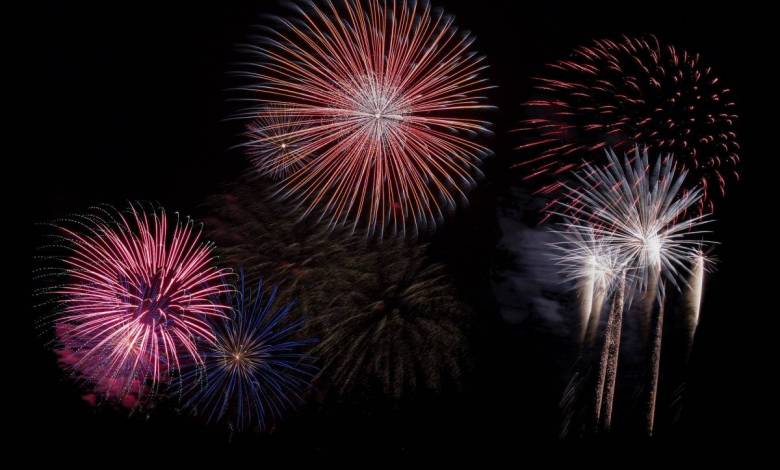 "Monaco Art en Ciel", the international fireworks competition having been cancelled this year, the Communal Council still wanted to liven up the city in the evening and organize two fireworks expos from the Port of Monaco on July 31st and August 7th. 
In consultation with the Prince's Government, there will be three viewing areas reserved for the public: 
The Quai Albert Ier

The Route de la Piscine (north dock and south dock of Port Hercule)

and The terrace of the Princess Grace Theater
Access to these areas is free. 
Health Passes and Masks 
There are strict sanitary conditions. All people from 16 years of age must present a health pass:
Proof of vaccination or

A negative PCR or antigen test of less than 48 hours or

Proof of recovery following contamination by the SARS-CoV-2 virus

An ID
In order to facilitate checks, the Stade Nautique Rainier III will exceptionally close its doors at 6 p.m. on fireworks evenings. Finally, wearing a mask will be compulsory for people over 5 years old.
Entries will be through eight checkpoints as follows:
Quai Albert Ier: opposite Rue Princesse Caroline; 

at Rue Suffren Reymond; 

near the Rue Princesse Antoinette; near the tobacco shop

Route de la Piscine: at the Miramar hotel, quai des Etats-Unis; and near La Rascasse.

Finally for the terrace of the Princess Grace Theater: one at the level of the Theater, the other at the level of the public elevator of the Jardins du Casino.
At each entry point, a check of health documents as well as a security check will be carried out.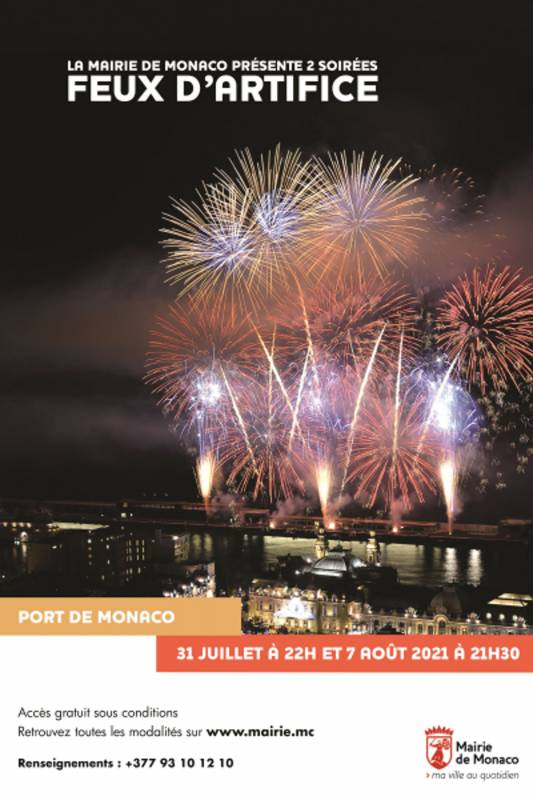 Port Activities
Also as a reminder, activities are installed on the Port, Quai Albert Ier, until August 22: carousel, "crazy kart", basketball playgrounds (an inflatable structure for children and a 3×3 field for adults) as well as a shaded area decorated with plants for a cool stopover during the day.
Experiment with Radio Controlled Vehicles Courtesy of MC Clic 
New this year in collaboration with the company MC Clic: a circuit allowing initiation into radio-controlled vehicles, every Wednesday between 7 p.m. and 10 p.m. This activity is open to everyone from 5 years old and allows you to test different radio-controlled vehicles, loaned by the company (in strict compliance with health measures). Sessions of 2 participants for a maximum of 15 minutes – depending on the attendance, will be organized to allow a fun discovery of this activity, in complete safety.
Alberto Giacometti Expo 
Finally, in addition, as part of a partnership with the Grimaldi Forum, a parallel is drawn with the exhibition Alberto Giacometti – A retrospective, the marvellous reality with the installation of explanatory panels.
Fireworks evening at the Port of Monaco
Saturday July 31 at 10 p.m.
Saturday August 7 at 9:30 p.m.
Free access under conditions
Information: +377 93 10 12 10
Summer at Port Hercule – until August 22
Basketball: 3:30 p.m. – 8 p.m.
Crazy Kart: 3 p.m. – midnight
Carousel: 11 a.m. – 10 p.m.
Introduction to radio-controlled cars: every Wednesday from 7 p.m. to 10 p.m.