Latest news
Prince Albert And Barack Obama Dine Together "Tete A Tete" At The Grill In Monte Carlo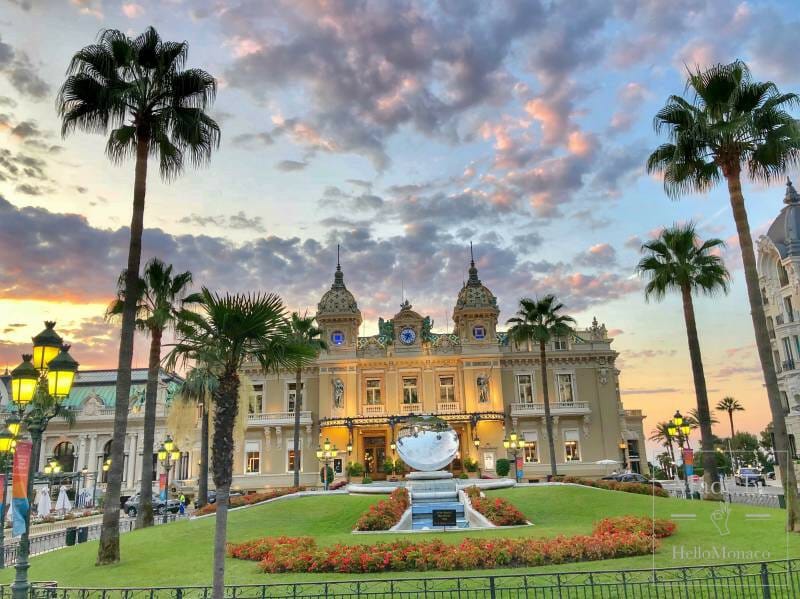 There were more celebrities and stars circling around Monaco and Eze than there are Michelin stars awarded to restaurants around the Hotel de Paris. And it had to do with a visit of the Obamas to the region.
Eze, of course, was on the agenda because of Bono's hospitality, which meant that the pop group U2's the Edge, Bruce Springsteen and Steven Spielberg were all spotted around Bono's home there. But the real excitement was centred on the Obama clan, including wife Michelle, their two daughters and cousins – and when in Eze, why not have a bite at Bono's side at the Chèvre d'Or. It is reliably rumoured that a Ruinart Rosé and Taittinger Champagne might have brought not just a little pleasure to a few palates during the festivities. Eze scored highly – it is one of the most beautiful of medieval villages with views to take visitors' breath away, particularly the Nietzsche-Eze mountainous path which is popular with hikers for its spectacular scenery and sea views. 57 year old Obama is reported as astounding onlookers by not breaking a sweat on the steep hike accompanied by his two daughters Malia and Sasha. Barack Obama, gracious as always, is reported to have spared his remaining breath to compliment the Village – which will warm Mayor Stéphane Cherki's heart.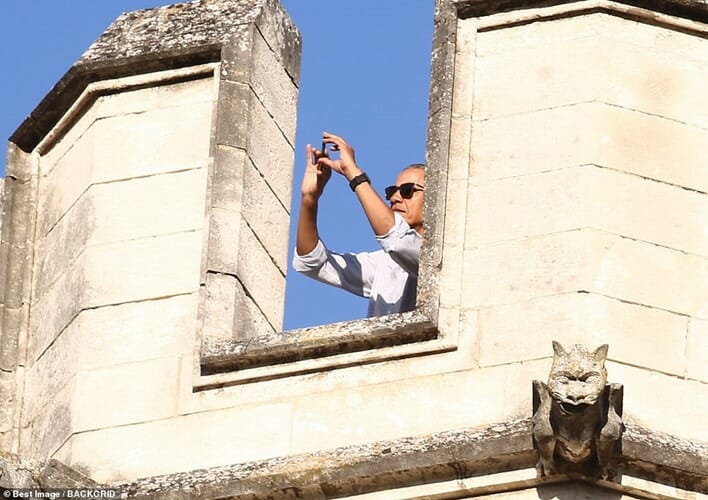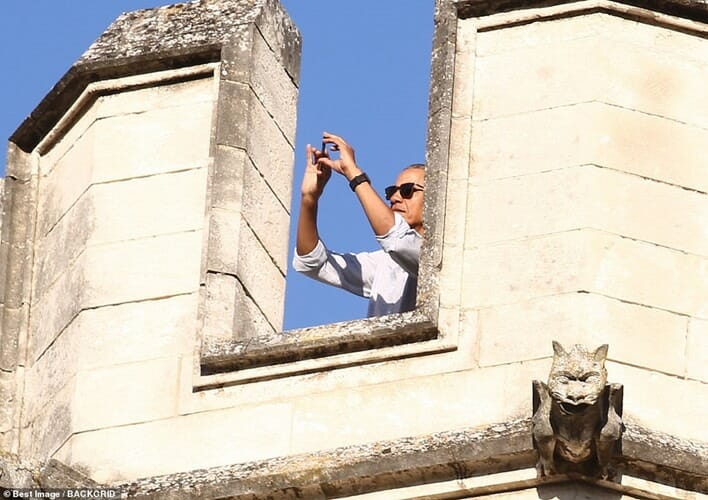 All of this would spur Italy's chic destination, Como, to put its best foot forward, and star power too, in the guise of George Clooney who was waiting his turn with his wife Amal to host the Obamas there with boating on the lake and la dolce vita. Eze versus Lake Como, Bono versus Clooney – we are looking at the pinnacle of celebrity laying out the red carpet for the Obamas. Yet the hospitality took on a different more regal dimension with a private Royal reception in the golden heart of Monte Carlo at Hotel de Paris' Grill overlooking Opera Salle Garnier and the Mediterranean.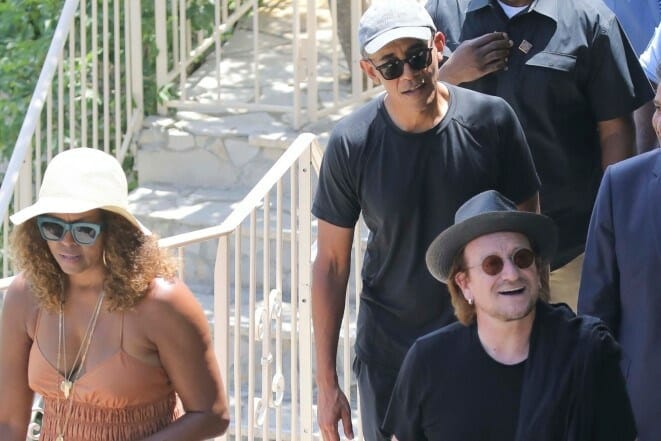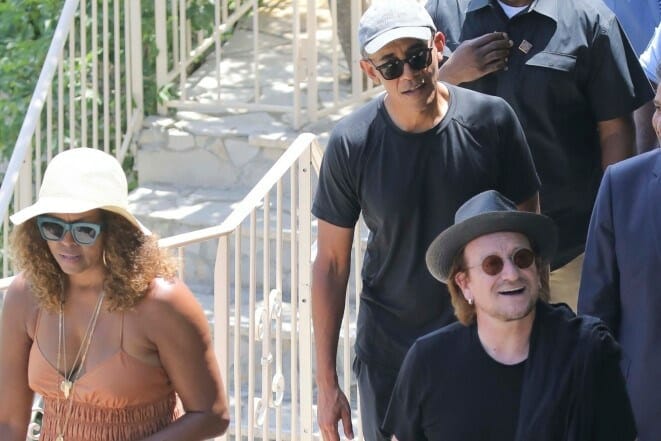 Prince Albert's appointment book had featured a meeting with King Felipe VI in Madrid in Spain just before where the Prince's Foundation had made awards for contributions to protect the environment. And the environment and particularly climate and global warming would have been a natural subject of conversation between like-minded Heads of State who are known to be great environmental defenders. One of Obama's signature achievements, in line with Prince Albert's passion and advocacy to save the planet, was to sign the United States onto the Paris Accord with Monaco in 2015.
Prince Albert has travelled the world with his Expeditions to conduct scientific research to fight against global warming. The sovereign has also adopted specifications far more demanding than the terms of the Paris Agreement for the Principality. Monaco aims to reduce its greenhouse gas emissions by 50% by 2030 and to reach carbon neutrality by 2050.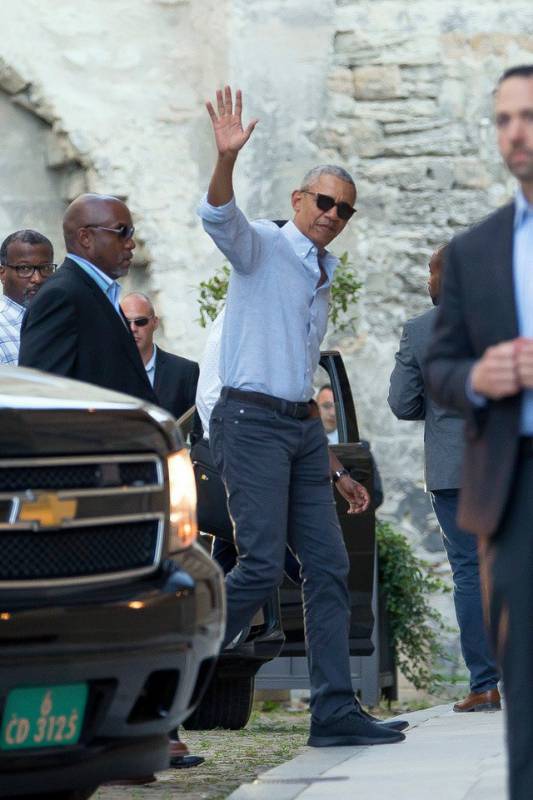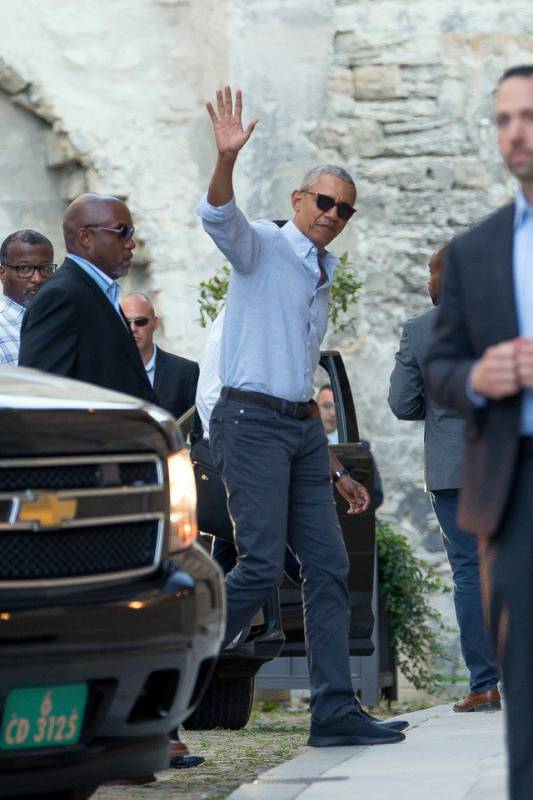 Prince Albert's guest at the Grill, Barack Obama had planned his family's excursions to begin days after his daughter's Sasha's high school graduation in Washington, D.C. Elder sister Malia is a rising student at Harvard and Sasha will likely soon begin college herself in the autumn. President Obama is an enthusiastic traveller with his family, including Malia, 20, and Sasha, 18. Their visit to Monaco capped a week-long vacation in France in which the Obamas enjoyed the summer of Provence and a delightful mix of sightseeing, gourmet dining, hiking and wine tasting.