Latest news
Princess Caroline and Charlotte Casiraghi attend Scorsese's Premiere at Cannes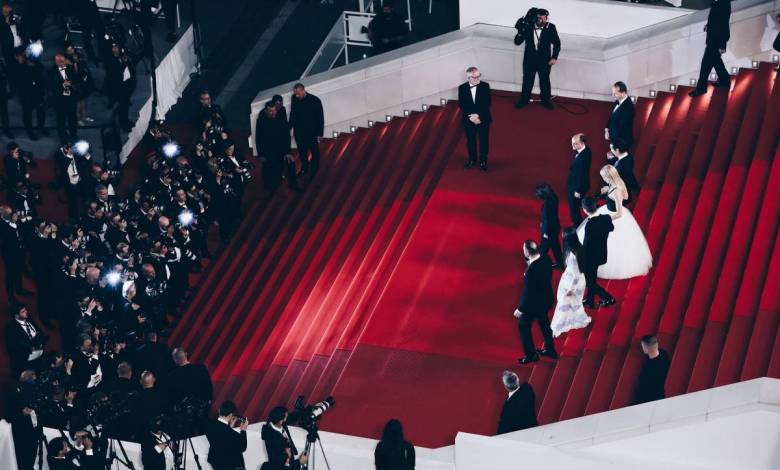 Prince Albert II sends condolences to President of Italy after Floods in Emilia-Romagna
An official dispatch from the Prince of Monaco to HE Sergia Mattarella, President of the Italian Republic states: "It is with great emotion and deep sadness that I have learned of the tragedy that strikes Your Country as a result of the floods in Emilia-Romagna. This event is yet another testimony to the increasing intensity of natural disasters facing our planet.
On behalf of the Principality of Monaco and my Family, I extend my sincere condolences to the Italian people who suffer the loss of many human lives and missing persons.
Our thoughts and prayers also go out to the displaced people, the emergency services and all those who are helping the victims.
I assure you, Mr President, of our deep solidarity
Albert, Prince of Monaco."
Princess Caroline and Charlotte Casiraghi attend Scorsese's Premiere at Cannes
The Princess of Hanover, Charlotte Casiraghi and Dimitri Rassam were on the Cannes red carpet for Martin Scorsese's much-anticipated film, "Killers of the Flower Moon" on 20 May. Leonardo DiCaprio, Robert De Niro, Lily Gladstone and Jesse Plemons also walked the red carpet alongside Scorsese before the premiere.
The enraptured audience gave the 3 hour and 26 minute film a 9-minute standing ovation. The film is set in the 1920s and is based on the true story of members of the Osage Native American tribe in Oklahoma who were murdered after oil was found on their land and the FBI's investigation.
Charlotte Casiraghi and Beatrice Borremeo attend 'Jeanne du Barry' Premiere at Cannes
Charlotte Casiraghi, Dimitri Rassam and Beatrice Borremeo attended the opening ceremony for the 76th Cannes Film Festival at Palais des Festivals and walked the red carpet for the premiere of "Jeanne du Barry" on 16 May.
The Louis XV period drama was attended by director Maiwenn and Johhny Depp. Beatrice Borromeo wore a Christian Dior dress for the event and Charlotte Casiraghi wore a Chanel dress from their 2020 Haute Couture Collection. Pauline Pollmann, Diego Le Fur, Pierre Richard, Benjamin Lavernhe and Pascal Greggory were also in attendance.
New Film Franchise about the Grimaldi Family to be produced by Dimitri Rassam and Andrea, Pierre and Beatrice Casiraghi
Astrea Films, headed by Andrea, Pierre and Beatrice Casiraghi and producer Dimitri Rassam, have announced a new, English franchise about the origins of the Grimaldi dynasty in Monaco set in the late 13th century. Martha Hillier ("The Last Kingdom," "Versailles") is attached to write part 1, titled "The Rock." 'Three Musketeers' producers Pathé and Chapter 2 are also involved.
After the first film, producers are looking to expand the franchise into several movies and TV series that will depict the adventures of the family throughout the centuries. According to Dimitri Rassam, the Grimaldi story is epic and captivating in every way. The project was initiated by Andrea Casiraghi when he started exploring the archives of the palace in search of the most compelling untold stories. Production is expected to begin in mid-2024.