Latest news
Rare, Rarer and Rarest: Magnificent Gold Coins Briefly Seen For Capture in Monaco's Auctions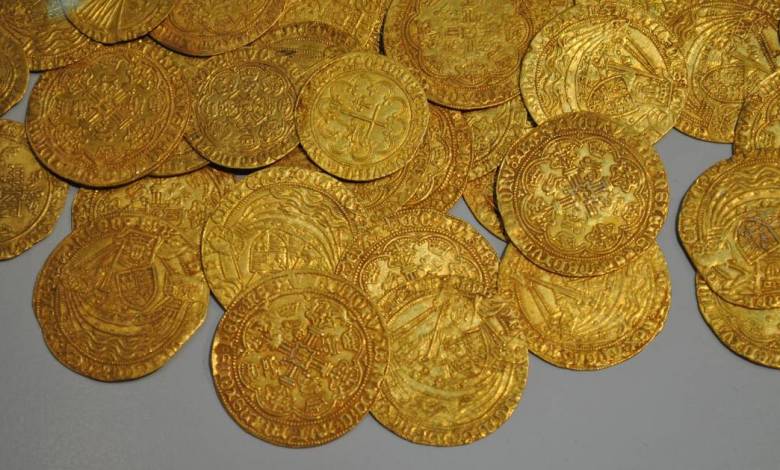 Coins indisputably capture history, going back almost 3.000 years and represent an investment in gold too. If you are an investor or a history buff, some of the auctions in Monaco unearth some really beautiful coins from around the world. Of course if you are searching for a rare gold coin you might have to dip quite deep into your bank account and invest from 50.000 into the hundreds of thousands, even millions of euros. Hello Monaco gives you a flavour of some really exceptional pieces seen at auction: 
Russia
The splendour of a dynasty is evident in the five family roubles of Tzar Nicholas 1 (1825 to 1855). Here is a beauty offered recently at auction at 50.000 euros. It is from the Charles Baird collection and presented by Maison Gadoury – a rouble of 1836 which represents, on the reverse, the family of the Tsar.
Rome and Byzantine Empire 
Roman and Byzantine pieces testify to the exceptional work of Roman engravers capable of creating very realistic portraits. Among them, an aureus of Macrinus from 218. There are very very few coins bearing the effigy of this Roman emperor who reigned from 217 to 218. He is the first emperor not to come from the senatorial class and the first emperor from Mauretania. This coin was estimated at 50,000 euros on coming to auction, but it took a winning bid of 110.000 euros to snap it up – making no doubt an exceptional investment return for the seller and a prize in the collection of the buyer. 
A Gold medal of Napoleon Celebrating the Construction of the Avignon bridge
A very rare piece, one of those hotly sought by collectors has surfaced. This is one of the medals Napoleon created to document his achievements. It is a unique 60 gram gold medal commemorating the construction of the wooden Avignon bridge. The stone bridges being regularly savaged by the fury of the Rhône, Napoleon's engineers then built two wooden bridges from 1806. They survived until they were replaced by new constructions in the 20th century. The gold medal survives them and the auctioneer's gavel started on this one at 50,000 euros.
Napoleon's brother-in-law Joachim Murat, King of Naples 
Still around Napoleon, an extremely rare 40-franc coin from 1810, struck by Joachim Murat, a successful marshal, Napoleon's brother-in-law and since 1808 King of Naples. An extremely rare piece, there are only ten of them and it might take 150,000 euros or more to add one to your collection.
House of Savoy 
A dynasty going back to 1003. Through its branch of Savoy-Carignano, the House of Savoy led the unification of Italy in 1860 and ruled the Kingdom of Italy until 1946. The House of Savoy minted a 100 lire coin from 1927, of which there are only 30 specimens . They are part of a series of 10, 20 and 50 lire coins from the same year, all with a small mintage. This 100 lire coin was recently valued at a price to match its rarity at 140,000 euros. 
How rare is rare? Try to find a golden coin of which only 2 are known to exist. Remember the abdication of Edward VIII in the UK. There is no coinage to be found except for the rarest specimens. For these it might require an investment of close to 2 million euros. Follow Monaco's auctions to net one.