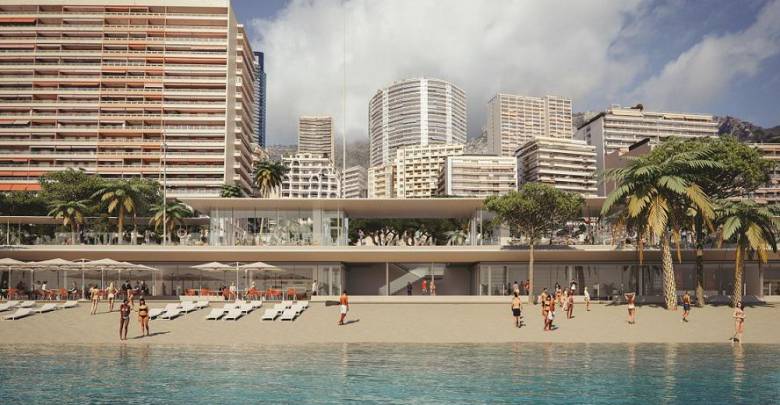 Renovation work started at Larvotto resort on October 1st with the installation of acoustic fencing to mark out the boundaries of the construction area. Business owners will move out of the shops and restaurants gradually over the next two weeks.
This complete renovation of the resort will help to better protect the beach from rough seas, with breakwaters which will be installed between the existing sea walls, offer higher quality, more attractive retail spaces that can stay open throughout the year, and expand the available public spaces.
The project has lofty environmental goals: research into energy performance, low-energy street lighting, installation of electric bike charging stations, optimal water management, smart waste management, a pergola equipped with photovoltaic panels, electricity generation, and an ocean thermal energy loop to provide heating and air conditioning to the entire district.
The schedule includes the following phases:
– 2 October, evening:    closure of restaurants
– 3 October:                  access to beach closed to public
business owners begin to move out
installation of acoustic fencing begins (duration: 4 weeks)
– Summer 2020:              access to beach reopened to public
– July 2021:                       shops and restaurants reopen
– January 2022:               completion of work
Source: gouv.mc